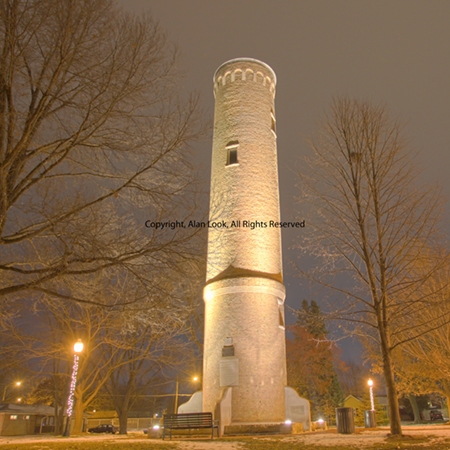 Stop by our office in Normal at:
1702 W. College Avenue, Suite G, Normal, Illinois 61761
Tower Park
Our Publications:
The Normalite
The Quill (serving Carlock, Hudson & Danvers)
Chenoa Town Crier
Gridley Times
Lexingtonian
Ridgeview Review
Heyworth Buzz
LeRoy Leader
---
Buy your copy today!

Every Photo has a Story, every Story has a Photo
A publication by Alan Look Photography
McLean County's Sports and Leisure Magazine
Published Feb 15, May 15, Aug 15, Nov 15

Sports Photos
Photo Reprints from
Alan Look Photography

---
Pick up a copy of the current Normalite for Senior and Normal Township event listings.
---
---
o Report This Week
---
McLean County Board Report
????, Chairman
Recording Secretary: Judith A. LaCasse


o Report This Week
---
Daughters Of The American Revolution Good Citizen Recipients


by Joyce Scholl
Twelve McLean County high school seniors were recently honored by the Letitia Green Stevenson Chapter of the National Society of the Daughters of the American Revolution. The students had been selected by their respective schools as the annual DAR Good Citizens. To be selected for this award, students must have the qualities of dependability, service, leadership and patriotism. Each school winner received a certificate and cash gift. An awards luncheon was held in March at Lakeside Country Club. Tim Pletkovich, a Sons of the American Revolution member and former runner-up for the Illinois DAR Teacher of the Year was the guest speaker. He spoke about "Civil War Fathers and Their Sons in World War II".
Ani Chalian from Normal Community West High School, was awarded a $1000 scholarship from the chapter. Miss Chalian is the daughter of Vicken and Sally Chalian of Hudson.
Other DAR Good Citizens honored were:
Rebekah Bauersfeld from Olympia High School. Miss Bauersfeld is the daughter of Rick and Jennifer Bauersfeld of McLean.
Hannah Bogle from LeRoy High School. Miss Bogle is the daughter of Jim and Amanda Bogle of LeRoy.
Emily Goldrick from Calvary Christian Academy. Miss Goldrick is the daughter of Brian and Kim Goldrick of Normal.
RuthAnn Haefli from Bloomington High School. Miss Haefli is the daughter of Eric and Katrine Haefli of Bloomington.
Makaehla Harrington from Cornerstone Christian Academy. Miss Harrington is the daughter of Michael and Jennifer Dembs of Arrowsmith.
Emma Hartness from Central Catholic High School. Miss Hartness is the daughter of Tyrone and Lisa Hartness of Bloomington.
Grace Henderson from University High School. Miss Henderson is the daughter of Scott and Katie Henderson of Bloomington.
Taylor Lingle from Lexington High School. Miss Lingle is the daughter of Dave and Gina Lingle of Lexington.
Mary Kate Patton from Normal Community High School. Miss Patton is the daughter of Craig and Denise Patton of Bloomington.
Lucas Ward from Ridgeview High School. Mr. Ward is the son of Steve and Stacy Ward of Colfax.
Ally Wiegand from Tri-Valley High School. Miss Wiegand is the daughter of Jim and Sherry Wiegand of Downs.






HCE Units to study 'From Barley to Wheat – Local Grain is Neat'


McLean County Home and Community Education groups will be studying "From Barley to Wheat – Local Grain is Neat" during their May meetings. The fact find is Garden Coming to Life. Other programs and workshops: 9 a.m. to noon and 1 to 4 p.m. May 16, Community Service Day, making bags for walkers, catheter bags, pot holders and seat belt covers, Farm Bureau Building, near Interstate Center Dr., Bloomington, 309-826-9559; 8:15 a.m. to 6 p.m. May 26, HCE Spring Trip to Springfield, IL; cost is $75 HCE members, $80 non-members (includes bus, museum, lunch, history lesson and tips), RSVP by May 10 to Karen, 309-862-1354.
Public is welcome at all meetings and programs. Individual units meet as follows:
Normal: 9:15 a.m. May 2; coffee and Danish, Evergreen Place, Gregory & Adelaide, Normal; lessons by Dona Meador; 309-452-6750.
Downs: 9:30 a.m. May 3; Downs Fire Station, meeting followed by lunch; lessons by Becky Toohill and Margaret Nagreski; 309-661-9251.
Eastsiders: 9:00 a.m. May 6; Extension Office, 1615 Commerce Parkway, Bloomington; lessons by Marlene Brown; 309-310-9205.
Money Creek: 11:30 a.m. May 9; Lexington Community Center, bring sack lunch; 309-365-8304.
Towanda: 7 p.m. May 9; Towanda Community Building; lessons by Cindy Kelley and Jeanie Wager; hostesses are Karen Bersche and Robin Pearson; 309-663-4796.
Dale: 9:30 a.m. May 11; breakfast at Bob Evans, Rt. 9 West, Bloomington; lessons by Candy Rogers; 309-829-8975.
Dry Grove: 9:30 a.m. May 12; brunch at McDonald's, West Market St; lessons by Joyce Yoder; 309-452-7059.
Lexington: 1:30 p.m. May 16; Lexington Community Center; lessons by Mary Lou Schuler and hostess is Alma Brucker; 309-365-8055.
Night Owls: 7 p.m. May 18; home of June Fitzgerald; lesson is by Rosemary Martin and hostess is Sherrita Fonger; 309-275-6723.




Morton Sisters perform for United Methodist Women's 'Daughters All Tea' to be held May 10th


The United Methodist Women of the First United Methodist Church in Normal will host its annual "Daughters All" event at the church on Tuesday, May 10, at 5:30 P.M. The theme this year is "Hats Off to the Ladies," and all attending are encouraged to wear a favorite hat or one with special significance or history. All Methodist women are invited to attend and to bring friends.
A special musical performance by the Morton Sisters will highlight the evening. These three sisters from Marshall, Missouri, have been singing together since 2013 and create a signature blend that takes audiences back to the sounds of the Andrews, McGuire, and Lennon Sisters. The trio sings a variety of genres and styles, including Big Band numbers, patriotic, a capella, and Gospel.
Heavy hors d'oeuvres and desserts will be served. Tickets are now on sale at the church office by calling 452-2096 or from any UMW member. The cost is $10 for adults and $5 for children under twelve. Proceeds from the event will benefit the Lessie Bates Davis Neighborhood House in East St. Louis, a UMW mission that provides in a safe environment programming and after-school tutoring for disadvantaged children and offers outreach support to the community.







In the April 28 2016 Printed Normalite:
Get the news sooner? Subscribe Here!
---
Bill Linneman
Latitude

Helen J. Leake's Gardeners Tips
Planting tips for those pretty annual flowers

Capitol Facts by Rich Miller
A breakthrough in state government?

Classic Colcalsure
Penmanship and Music

Normal Town Council Report
Connect Transit Officials Explain Proposed Route Changes Council

Unit 5 School Board Report
No Report This Week

McLean County Board Report
by Steve Robinson
No Report This Week

Capitol Commentary from Senator Bill Brady
News from the Capitol
Senator Brady Reacts to Passage of SB 2059, SB 2047


News_from_State_Rep._Dan_Brady


Statehouse Update from Jason Barickman
Sen. Barickman votes for stop-gap funding for higher education and human services

Publisher Ed Pyne - Pyne Needles
Duncan Manor Fundraiser set for May 6, 7, 8


Chimperscage - by Alan Look



Best Look Magazine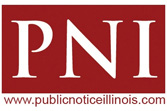 Mystery Photo, Legal Notices, Obituaries, Service Directory, School and Senior Information, and Classified advertisements
Pick up a copy for these stories and more.
---
No Report This Week
---
Check out Best Look Magazine!
---
McLean County Property Tax Bills To Be Released


McLean County property tax bills will be released on April 27th. McLean County tax districts are billing taxpayers for $320.2 million, which is 3.8% or $11.8 million higher than last year. McLean County's tax billing is based on the final 2015 taxable equalized assessed value of $3.74 billion compared to $3.69 billion last year.
Property tax due dates are June 1st and September 1st. Delinquent payments will be assessed an interest penalty of 1.5% per month per statute. The delinquent tax sale is October 27th.
All payments remitted by mail will continue to be processed through the Treasurer's lock box account with Commerce Bank in Kansas City, Mo. Payments may be made in person at the Treasurer's office or through many local banks. Online payment options are available. Taxpayers are responsible for paying the online payment convenience/merchant fee associated with each transaction.
Although the tax bill is being sent from the County, the County is not responsible for determining the full tax amount that property owners owe. The individual taxing districts within the county determine the total amount of taxes that are needed. The County Clerk's office receives each tax district's board adopted levy. The levy is divided by the equalized taxable assessed value for the district. That extension process determines the tax rate for each taxing district listed on the bill. The County Treasurer combines the information to compute the bill, collects the taxes, and distributes the taxes to each tax district.
Taxpayers are encouraged to explore McLean County's website at www.mcleancountyil.gov or contact the McLean County Treasurer's office at 309-888-5180 with questions about the payment, collection or distribution taxes. Taxpayers may contact the McLean County Supervisor of Assessments office at 309-888-5130 with questions about exemptions/assessments or to report a billing address change.
McLean County Treasurer & Tax Collector's Summary of Taxes Billed by Assessment Year
2006 $235.7 million
2007 $252.4 million
2008 $268.4 million
2009 $281.3 million
2010 $288.1 million
2011 $293.3 million
2012 $294.4 million
2013 $300.0 million
2014 $308.4 million
2015 $320.2 million





ISU Commencement set for May 6 & 7


Illinois State University's 157th spring commencement will take place on Friday, May 6 and Saturday, May 7, with each college holding a ceremony.
President Larry Dietz will attend and speak at each ceremony, and a student representative from each college will also speak. About 3,700 students will participate in commencement.
On Friday, the Mennonite College of Nursing ceremony will be at 4 p.m. in Braden Auditorium, and the College of Arts and Sciences ceremony will be at 7 p.m. in Redbird Arena. On Saturday, the College of Education and Interdisciplinary University Studies ceremony will be at 9 a.m. in Redbird Arena, College of Applied Science and Technology at noon in Redbird Arena, College of Business at 4 p.m. in Redbird Arena, and College of Fine Arts at 7 p.m. in Braden Auditorium.
Degree candidates by colleges are estimated as follows: Arts and Sciences, 1,025 baccalaureate and 257 graduate degrees; Applied Science and Technology, 920 baccalaureate and 146 graduate degrees; Business, 650 baccalaureate and 65 graduate degrees; Education and Interdisciplinary University Studies, 488 baccalaureate and 99 graduate degrees; Fine Arts, 170 baccalaureate and 51 graduate degrees; Mennonite, 159 baccalaureate and 22 graduate degrees.




National Women Build Week is April 30-May 8


Women in McLean County are invited to volunteer during Habitat for Humanity's ninth annual National Women Build Week and help address the need for affordable housing in their community. Habitat for Humanity of McLean County (HFHMC) is one of more than 300 Habitat organizations nationwide hosting Women Build projects with support from Lowe's, a longtime partner in the event. The project will support "Home for the Holidays," a nationwide initiative by Lowe's and Habitat for Humanity to work alongside 1,000 families to help them build or repair their homes by the holidays.
Starting on April 30, local volunteers will be building a new construction home in partnership with the Mayema family to give them a decent, affordable home.
The days open for Women Build crews are:
• Saturday, April 30 from 8 a.m. to Noon
• Tuesday, May 3 from 4 p.m. to 8 p.m.
National Women Build Week, held April 30-May 8, brings together women to devote at least one day to building decent and affordable housing in their local communities. More than 80,000 women from all 50 states have volunteered in previous years.
"We are excited to participate in National Women Build Week," said Stan Geison, executive director of HFHMC. "This is a great opportunity for women of all skill levels to come together to help a family build or repair a decent and affordable place they can call home"
Lowe's helped launch National Women Build Week in 2008 and each year provides the support of Lowe's Heroes employee volunteers and conducts how-to clinics at stores to teach volunteers construction skills. This year, Lowe's contributed $2 million to National Women Build Week. Since its partnership began in 2003, Lowe's has committed more than $63 million to Habitat and helped nearly 5,500 families improve their living conditions.
No construction skills are necessary to participate in this year's project. To volunteer or donate, call 309-827-3931 or email womenbuild@habitatmclean.org. For more information on National Women Build Week, visit Habitat.org/wb



Alan Look Photography - Bloomington - Normal's Best Look in Sports Action Photography
Images from recent games are available for viewing and purchase
Normal Community Ironmen, Normal Community West Wildcats, Ridgeview Mustangs, University High School Pioneers, Central Catholic Saints, Lexington Minutemen, ElPaso Gridley Titans, Illinois State University Redbird, Illinois Wesleyan Titan, State Farm Holiday Classic, McLean County Tournament, HOI Conference, Heart of Illinois
---
Historic North Street
---
---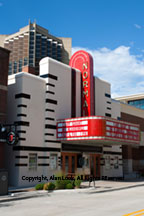 coming next to the Historic
Normal Theater
All seats $7• Refreshments $1
Doors open 6:30 pm • Showtime 7:00 pm
Prize drawing every night
Great cartoons before classic movies
Hotline: 454-9722

My Golden Days
A Beyond Normal Films Choice
Fri & Sun, Apr 29 & May 1 • 7 PM 
Paul is preparing to leave Tajikistan, while thinking back on his adolescent years. His childhood, his mother's madness, the parties, the trip to the USSR where he lost his virginity, the friend who betrayed him and the love of his life. Directed by Arnaud Desplechin. Unrated (Mature) / 123 min. In French with English subtitles.

Friday
Friday, April 29 • 10:30 PM
It's Friday and Craig Jones (Ice Cube) has just gotten fired for stealing cardboard boxes. To make matters worse, rent is due, he hates his overbearing girlfriend, Joi (Paula Jai Parker), and his best friend, Smokey (Chris Tucker), owes the local drug dealer money -- and that's all before lunch. As the hours drag on, Jones and Smokey experience the gamut of urban life, concentrated into one single, unbelievable Friday. R / 97 min.

Chimes at Midnight
Presented by the Illinois
Shakespeare Festival
Saturday, April 30 • 7:00 PM
Henry IV (John Gielgud) usurps the English throne, sets in motion the factious War of the Roses and now faces a rebellion led by Northumberland scion Hotspur (Norman Rodway). Henry's heir, Prince Hal (Keith Baxter), is a ne'er-do-well carouser who drinks and causes mischief with his low-class friends, especially his rotund father figure, John Falstaff (Orson Welles). To redeem his title, Hal may have to choose between allegiance to his real father and loyalty to his friend. Welles also directed this 1965 film he spoke of as his best. Unrated / 119 min.

The Rules of the Game
A Tuesday Night Classic
Tuesday, May 3 • 7:00 PM 
Banned by the French government, provoking near riots and panned by critics, The Rules of the Game is now regarded as one of the finest movies ever made. The original negative was destroyed during World War II, and only in 1959 was the film fully reconstructed from surviving prints. Thanks to an unprecedented digital restoration, audiences can see the film close to Renoir's original intentions. Unrated / 106 min. In French with English subtitles.
__________________________________


May
issue of Best Look Magazine Available
Best Look Magazine is a quarterly sports and leisure magazine featuring sports, events, and people primarily from McLean County. Every story has a photo and every photo has a story. The magazine is published by Alan Look Photography. Please check it out at your convenience at

http://bestlookmag.com.
Single issues availble

.
Free online Preview!
---
Normal Public Library Happenings
---
Need artwork for your home or office?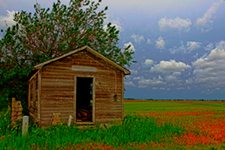 Check out the Canvas Gallery Wraps offered by Alan Look Photography!





News about Habitat For Humanity




Collegiate Home Journal


by Gary Klass • gmklass@ilstu.edu
The official Houseblessing ceremony for the 22nd Illinois State / Illinois Wesleyan Habitat for Humanity Collegiate home was held Saturday, April 23d at the Ramos family home on the Church Street site in Normal.
Hank Campbell, who has served as the Collegiate Home project director since the first student built home was started in 1995, led the ceremony with acknowledgements to the retired crew, the project directors and the student volunteers who came out to work on the house, an extended list of national and local sponsors and contractors who have contributed to the project, and the staff at Mclean County Habitat for Humanity who make everything run smoothly.
Jose Martinez, pastor at the First Assembly of God, led the group in prayers of thanksgiving and hope for the family's future success. John Davenport, the ISU Acting Dean of Students expressed thanks for the opportunity Habitat provided for engaging students is a meaningful community service activity. Jonathan Green, IWU Provost and a regular Saturday morning volunteers echoed those remarks and praised the 22-year two-campus Habitat partnership as the most successful of its kind in the country.
A Mclean County Habitat houseblessing tradition was the presentation of housewarming gifts offered by local community groups, including a Bible, three quilts, an afghan, a set of books and a bookcase.
The culminating event of the ceremony was the official presentation of the keys to the house (by the project director who made the fewest mistakes over the course of the build) to the new homeowners.
Throughout the eight-month build, all involved in the project had been inspired by Carla Ramos' hard work and enthusiasm and her dedication to her daughters, Fernanda and Renata




Derby Days at the Manor Saturday, May 7


To celebrate this year's Kentucky Derby, Ewing Cultural Center will host a Derby Days at the Manor event from noon–3 p.m. Saturday, May 7. The event will feature family-oriented activities, crafts, games, and an opportunity to pet horses.
Derby Days at the Manor tickets are $5 per person or $25 per family of five or more. Tickets will be sold at the gate of the manor the day of the event. Horse-drawn carriage rides around the property will also be available for $5 per person.
Ewing Cultural Center is located on the corner of Towanda Avenue and Emerson Street in Bloomington. Parking will be available across Emerson Street at St. John's Lutheran Church. For more information, contact Toni Tucker at (309)438-6333.