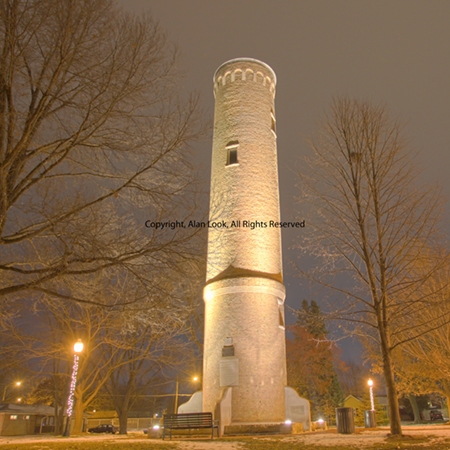 Stop by our office in Normal at:
1702 W. College Avenue, Suite G, Normal, Illinois 61761
Tower Park
Our Publications:
The Normalite
The Quill (serving Carlock, Hudson & Danvers)
Chenoa Town Crier
Gridley Times
Lexingtonian
Ridgeview Review
Heyworth Buzz
LeRoy Leader
---
Click here for the Normalite Sports Photos Galleries
---
Pick up a copy of the current Normalite for Senior and Normal Township event listings.
---
---
No meeting this week
---
McLean County Board Report
????, Chairman
Recording Secretary: Judith A. LaCasse

No meeting this week
---
Westminster Village holds groundbreaking for $33 million expansion


Westminster Village, Inc., a not-for-profit continuing care retirement community, hosted a groundbreaking ceremony on Thursday, April 6 in celebration of their campus-wide expansion located at 2025 E. Lincoln Street, Bloomington. The Westminster Village community was joined by local and state officials, business partners, as well as many guests from the Bloomington-Normal area.
This development embodies Westminster Village's more than 38-year commitment to remaining a leader for those who want to celebrate life fully in retirement. By building Well into the future, Westminster Village will continue to provide programs and services that broadly support living life to the fullest. "The expansion of current and new spaces will honor the past, enhance the lives of current residents, and plan for the future needs of the community," says Barbara Nathan, CEO of Westminster Village.
The expansion of Westminster Village will be completed through a series of phases. The first phase will include a new entrance building, addition and renovation of common spaces, and the expansion of Martin Health Center. The new entrance building will be moved from Lincoln Street to Mercer Avenue. Common space construction will include areas such as the Wellness Center, the library, kitchen, and dining rooms. Martin Health Center, Westminster Village's skilled nursing center, will be configured into a neighborhood design providing a total capacity of 80 private rooms and 8 semi-private rooms. The estimated completion date of phase one is July 2019 and is expected to cost approximately $33 million.





Fresh Thyme Farmers Market To Open May 3rd in Bloomington


Fresh Thyme Farmers Market, a rapidly growing Midwest specialty retailer focused on healthy and organic products and groceries, will open its ninth Illinois store at 403 N. Veterans Parkway, Bloomington on Wednesday, May 3 at 7:00 a.m. The store will hold a ribbon-cutting ceremony with prominent local officials at 3:45 p.m. on Tuesday, May 2. The first 250 shoppers, aged 18 and older, in line on Wednesday morning will receive a free bag of healthy groceries.
"We're thrilled to be opening our ninth store in Illinois and the first in Bloomington. We love this city and look forward to continuing to serve the community," Fresh Thyme CEO Chris Sherrell said. "The Fresh Thyme mission is to service our customers like family and to offer healthy, good food at really good prices."
Fresh Thyme is passionate about their connections to the local community, from stocking local products and produce to hiring local residents and partnering with non-profit efforts that benefit the residents. To further express its commitment to the Bloomington community, Fresh Thyme will donate store sales from Boar's Head hot dog proceeds to Marcfirst. Marcfirst's mission is to connect families and people with developmental disabilities to their community through a lifetime of meaningful supports.
Fresh Thyme has filled 100 full/part-time positions for the Bloomington store. Local residents seeking employment opportunities are encouraged to view existing openings by visiting freshthyme.com/careers.




Heartland C.C. hosting April 17th seminar on opioid abuse


Heartland Community College is inviting nurses and the public to attend Pain Management in the Era of Opioid Abuse, a seminar that focuses on best practices and challenges for managing pain during today's opioid abuse epidemic. The event is worth two continuing education units (CEUs) for nurses, however, any community member who has an interest in the topic is also encouraged to attend. It takes place Monday, April 17 from 5:30 to 8:30 p.m. at the Astroth Community Education Center on Heartland's Normal campus, 1500 W. Raab Rd.
According to the Illinois Department of Public Health, more people died from an opioid drug overdose in 2014 than from homicide or motor vehicle accidents. In 2015, 22 people in McLean County died from an overdose.
Cost for Pain Management in the Era of Opioid Abuse is $25 and includes dinner. The event features a keynote speech from Dr. Nicole Adams of the Robert Wood Johnson Foundation for Nursing and Healthcare as well as a presentation from McLean County Coroner Kathy Davis. Additionally, Donny Bounds, RN and chief operating officer for Millennium Pain Center, will moderate a panel of experts that address pain management and opioid abuse from various perspectives. Panelists include:
• McLean County Coroner Kathy Davis, DNP, FNP-BC
• Dr. Paul Naour, Pain Management and Anesthesia, McLean County Orthopedics
• McLean County Sheriff Jon Sandage
• Bryan Hinman, Addictions Specialist, Chestnut Health Systems
Those interested in attending can go to the featured events section at heartland.edu or call 309-268-8188 to register.



History Makers include leaders in gender equality, social justice, agriculture, faith


The McLean County Museum of History announced today five recipients of the 2017 History Makers award to be presented during the Museum's sixth annual History Makers Gala on Thursday, June 15 at Illinois State University's Brown Ballroom in the Bone Student Center.
Each year, the History Makers Gala recognizes senior citizens whose outstanding, lifelong contributions of time and talents have helped to make McLean County a better place to live. The Gala dinner will feature live entertainment that celebrates the honorees and their service to the community. Doors open at 5:30 p.m. with the program beginning at 6:15 p.m.
Beth Whisman, Museum Executive Director, revealed this year's class of McLean County History Makers:
Craig Hart, business leader, preservationist, and volunteer who co-founded Heritage Enterprises in 1962 and worked to restore and preserve historic Downtown Bloomington
Charles and Jeanne Morris, educators, civil rights activists, and volunteers whose involvement with numerous organizations have improved life for minorities and children in the community
Judy Stone, whose work as a volunteer and activist included the foundation of the local branches of Amnesty International and Habitat for Humanity
Jesse Smart, who served three terms as mayor of Bloomington and has participated in numerous volunteer organizations
Tickets for the 2017 History Makers Gala will go on sale May 1, 2017. Reservations can be made at the Museum in downtown Bloomington, by calling (309) 827-0428 or online at www.mchistory.org. Tickets are $60 for the general public and $50 for Museum members. Proceeds support the Museum's educational programs.
The Museum has been educating the public about local history for more than 100 years, reaching 7,000 local school children and more than 1,200 senior citizens each year with free educational programs. The Museum is among the 3 percent of all museums in the nation accredited by the American Alliance of Museums. It is a not-for-profit corporation funded primarily through private donors and Museum members.

In the April 16 2017 Printed Normalite:
Get the news sooner? Subscribe Here!
---
Bill Linneman
Europe 1956

Helen J. Leake's Gardeners Tips
The Many Benefits of Fungi

The Spectator
by Jim Bennett
Priestcraft of a New Glove

Capitol Facts by Rich Miller
Candidates have to be honest about the need for more revenue

Classic Colcalsure
Smoke on the Mountain

Normal Town Council Report
No meeting this week

Unit 5 School Board Report
by Steve Robinson
No meeting this week

McLean County Board Report
by Steve Robinson
No meeting this week

Capitol Commentary from Senator Bill Brady
News from the Capitol


News_from_State_Rep._Dan_Brady


Statehouse Update from Jason Barickman


Publisher Ed Pyne - Pyne Needles
United Airlines' Fiasco!


Best Look Magazine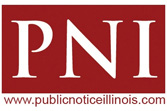 Mystery Photo, Legal Notices, Obituaries, Service Directory, School and Senior Information, and Classified advertisements
Pick up a copy for these stories and more.
---
No Meeting This Week
---
Books to Benefit Donates Work to Lincoln Presidential Library


Books to Benefit, a local nonprofit organization that supports literacy initiatives in the community, recently donated a rare book to the Abraham Lincoln Presidential Library in Springfield. A copy of popular novelist and abolitionist Mary Andrews Denison's The Mill Agent, published in 1864, was found among the vintage fiction donated to Books to Benefit.
According to retired professor and Willa Cather scholar, Dr. Mary Ryder, "Denison's obituary claims that she was a 'welcome visitor' to the Lincolns." As an expert in vintage literature, Dr. Ryder volunteers at Books to Benefit, helping the organization recognize the scholarly value of older books.
"While the Presidential Museum library has ten letters from Mr. Denison to the President, no evidence exists that the President responded personally to those letters." Dr. Ryder added, "In the 1850s Denison's husband was appointed general counsel to British Ghana and later served through governmental appointment as chaplain at the Civil War hospital in Washington, where Mary also did nursing. Mr. Denison was an ardent abolitionist and the first sole editor of The Emancipator, the first anti-slavery newspaper in New York."
The novel, while not abolitionist in subject, focuses on the spiritual and social issues facing the mill workers in New England and is one of the rarest of the eighty-some novels Denison published in her lifetime. The book sparks interest in possible personal connections between the Denisons and the Lincolns and will be added to the archival collection in Springfield.
Through Dr. Ryder's research, Books to Benefit donated over twenty-five rare books to Milner and Ames libraries, to museums, and to other academic and scholarly libraries across the nation in the last year. The mission of Books to Benefit is to support local literacy efforts, share the love of books, provide financial support for the Books to Benefit Community Service Scholarship award at Heartland Community College, encourage community service through volunteerism and promote recycling by rescuing books.
Next sale to be May 18-21
The next sale will be May 18-21 at 360 Wylie Drive, Suite 700 in Normal. Over 25,000 books, sorted by genre, will be available for sale. Most paperbacks are priced at $1 and hardbacks at $2. Premium and vintage books are specially priced. All books come from donations, and the proceeds are donated to STAR Adult Literacy and YouthBuild McLean County's literacy programs. Staffed completely by volunteers, Books to Benefit keeps operating costs at a minimum. To learn more about how Books to Benefit supports literacy, visit www.books2benefit.com or fb.com/books2benefitbloomington.




Bloomington Kiwanis Mother's Day Flower Sale to be May 10-13


Raises Funds To Send More Local Kids To Camp Limberlost
Bloomington Kiwanis Mother's Day Flower Sale is now a tradition, with this being its 8th annual sale and largest fundraiser. The club holds this event every Mother's Day weekend, selling thousands of flowers and plants to the community. As always, their white tents are located between Yankee Candle and Ann Taylor Loft at the Shoppes at College Hills, offering a host of annuals, herbs, vegetable garden plants, and hanging and potted plants.
This year the Mother's Day Flower Sale fundraising event is from 9:00 AM to 7:00 PM on Wednesday, May 10, Thursday, May 11, Friday, May 12, and Saturday, May 13. The sale is closed on Sunday, Mother's Day, in honor of our mothers.
The flowers are provided by fundraising partner, Wendell Niepagen Greenhouses, with a wide selection of quality annuals, herbs and vegetable garden plants. Lovely hanging baskets and large planted pots make perfect Mother's Day gifts. A popular feature of the Mother's Day Flower Sale is the Master Gardeners on site, local experts to help advise shoppers and to share tips on how to plant pots, how to pick the right plant for light and soil conditions, and more.
Kiwanis members set up, care for, and assist shoppers with the sale of the plants. The sale raises funds for its main signature service project, Camp Limberlost, originally started by The Pantagraph. Proceeds from the sale go to helping local deserving children go to camp, as well as other local children's projects. Each summer, since 1931, Bloomington Kiwanis sends over 100 eight to ten year olds who have been identified as children who would benefit from a camping experience, to Camp Limberlost at East Bay Camp at Lake Bloomington. The club's mission focusing on children is supported by fundraisers throughout the year including Mother's Day Flower Sale, Pancake Days, cheese sales, golf outings and individual donations.




Heartland Theatre Co. auditions April 24 & 25 for 'The Graduation Party'


Heartland Theatre Company is looking to cast actors to play ages 18 through 80 in eight winning 10-Minute Plays with the theme "The Graduation Party" which will be fully staged. Auditions will be held Monday, April 24 and Tuesday, April 25, from 7 to 10 PM. Performance dates will be June 1, 2, 3; 8, 9, 10, 11; 15, 16, 17; 22, 23, and 24, 2017. Curtain is at 7:30 pm, except 2:00 matinees on June 11 and 24. June 24 has two performances, 2:00 pm and 7:30 pm. Place of audition is Heartland Theatre Company, 1110 Douglas St, One Normal Plaza in the Normal Community Activity Center
There are a total of 11 men, ranging in age from late teens to mid-sixties, and 9 women, ranging in age from late teens to mid-seventies.
These totals will vary slightly because one of the plays contains roles that could be played by either men or women, and in that same play specific ages of the characters are less important.
Please note the ages given are the ages of the characters, not necessarily the actors. You will be asked to read from the script — no monologues or prepared audition pieces are necessary.
Check out "AUDITIONS" on Heartland's website for more information at http://heartlandtheatre.org/auditions/
Short summaries of each play
Number of men and women needed for each play
Winners of the plays
Scripts will not be available prior to auditions. Write to boxoffice@heartlandtheatre.org if you have questions.
For more information and directions to Heartland: www.heartlandtheatre.org


Alan Look Photography - Bloomington - Normal's Best Look in Sports Action Photography
Images from recent games are available for viewing and purchase
Normal Community Ironmen, Normal Community West Wildcats, Ridgeview Mustangs, University High School Pioneers, Central Catholic Saints, Lexington Minutemen, ElPaso Gridley Titans, Illinois State University Redbird, Illinois Wesleyan Titan, State Farm Holiday Classic, McLean County Tournament, HOI Conference, Heart of Illinois
---
Historic North Street
---
---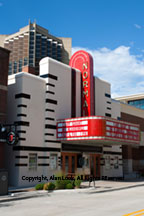 coming next to the Historic
Normal Theater
All seats $7• Refreshments $1
Doors open 6:30 pm • Showtime 7:00 pm
Prize drawing every night
Great cartoons before classic movies
Hotline: 454-9722


Kedi
Fri & Sun, April 14 & 16 • 7:00 PM
Hundreds of thousands of Turkish cats roam the metropolis of Istanbul freely. For thousands of years they've wandered in and out of people's lives, becoming an essential part of the communities that make the city so rich. Claiming no owners, the cats of Istanbul live between two worlds, neither wild nor tame — and they bring joy and purpose to those people they choose to adopt. In Istanbul, cats are the mirrors to the people, allowing them to reflect on their lives in ways nothing else could. Critics and internet cats agree — this cat documentary will charm its way into your heart and home as you fall in love with the cats in Istanbul. NR / 80 min. In Turkish w/ subtitles
The Void
Fri & Sat, April 14 & 15 • 10:00 PM
Cloaked, cult-like figures trap a police officer, patients, and staffers inside a hospital that is a gateway to evil in this throwback to early 80s horror films. Fans of John Carpenter and Wes Craven will feel right at home with this film featuring practical effects evocative of the work of Stan Winston. NR / 90 min.
The Boy and the Beast
Saturday, April 15 • 1:00 PM
Part of the 2017 Asian Film Festival, presented by AsiaConnect. Free to attend. When a young orphaned boy living on the streets of Shibuya stumbles upon a fantastic world of beasts, he's taken in by a gruff warrior beast looking for an apprentice in this 2015 film from Japan. PG-13 / 119 min. In Japanese w/ subtitles.
Yellow Flowers on the Green Grass
Saturday, April 15 • 7:00 PM
Part of the 2017 Asian Film Festival, presented by AsiaConnect. Free to attend. After an act of violence leaves his brother Tuong paralyzed, Thieu discovers the true meaning of brotherhood in this 2015 film from Vietnam. NR / 103 min. In Vietnamese w/ subtitles.
The Normal Humor Comedy Hour
Monday, April 17 • 8:00 PM
The best open mic comedy event in Uptown Normal! We're back with our new emcee, the incredibly funny Jay Avery
---
Need artwork for your home or office?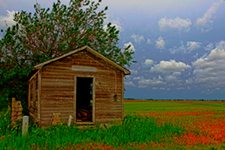 Check out the Canvas Gallery Wraps offered by Alan Look Photography!




'Relationships: It's Complicated!' April 23 at Evangelical Free Church


On Sunday, April 23rd, 2017 at 6:30 p.m., the Evangelical Free Church (E-Free) will host Shaunti Feldhahn, social researcher, author, and popular speaker, for an event that's open to the public. The event is entitled, "Relationships: It's Complicated!" Tickets for this event are $12 per person, $10 per person when purchased in multiples, and $12 pp at the door. Tickets can be purchased at www.EfreeBN.org.
Shaunti Feldhahn, a Harvard University graduate and former analyst on Wall Street applies her analytical skills to investigate relationships, both at home and in the workplace. Her research-based books are popular in homes, counseling centers, and corporations worldwide. More information can be found at www.Shaunti.com.
Shaunti speaks at events around the world, sharing her findings with a wide range of audiences such as churches, corporate conventions, women's conferences, universities, arena events, marriage seminars, youth camps and cruises. Her research and commentary are regularly featured in media as diverse as The Today Show, Focus on the Family, The New York Times and MomLife Today.
The Evangelical Free Church [E-Free] has been serving the Bloomington and Normal communities since 1967. E-Free is affiliated with the Evangelical Free Church of America – a denomination of over 1,700 churches around the world. The Evangelical Free Church is located at 2910 East Lincoln Street in Bloomington. Sunday service times are 7:45 am., 9:00 am., and 10:30 am. For more information, please visit www.EfreeBN.org.



ISU School of Theatre and Dance presents 'Harvest' April 14-22


The Illinois State University School of Theatre and Dance will present Manjula Padmanabhan's Harvest, opening Friday, April 14. Performances will be held in the Center for the Performing Arts and will run through April 22.
'This futuristic Indian script won the 1997 Onassis Prize for the best new international play. The story focuses on organ-selling and critiques the exploitation of the third world. Harvest introduces us to Om Prakash, a poor man who agrees to sell his organs through a harvesting company to someone in the first world for a small fortune. The company and the organ recipient invade Om's life, controlling him and his family because of their obsessive need to maintain his health. Through technology, the recipient is able to look in on Om and his family, making sure they are following orders.
Playwright Manjula Padmanabhan was in residence at Illinois State University from March 20–24. She attended rehearsals and visited classes to discuss her work on Harvest and other writings. The Illinois State production sets the play in Chicago, which the playwright was delighted to see.
The director of the play, David Webber, said, "It has been a creative thrill to tell this story. I have enjoyed collaborating with the talented M.F.A. design Students and performance majors at ISU to create a unique theatrical experience while bringing about the themes of escapism versus freedom, greed, and class. This story highlights the consequences of a choice. I am hoping for a younger generation to support the show and come out to see live theatre. If you are a fan of the television show Black Mirror or the recent film Get OUT, I hope you come out and enjoy what the imaginative possibility of theatre allows."
Harvest runs April 14 at 7:30 p.m., April 15 at 2 and 7:30 p.m., and April 18–22 at 7:30 p.m. All performances take place at the Center for the Performing Arts Theatre.
For tickets or information, contact the College of Fine Arts Box Office, located in the Illinois State University Center for the Performing Arts, open 11 a.m. to 5 p.m. Monday through Friday, at (309) 438-2535, or purchase tickets online by visiting ticketmaster.com. Tickets are $17 for adults and $12 for students and seniors. Performance parking is available for free in the School Street Parking Deck in spots 250 and above, 400 West Beaufort Street, Normal.





Registration for History Museum's Futures in History Camp Begins


Calling all future historians! Registration for the 2017 season of Futures in History Camp (formerly known as History Careers Day Camp) at the McLean County Museum of History is quickly approaching. Registration for three separate sessions of camp—two in June and one in July—will open Tuesday, April 11. Registration for the three sessions is open to the first 20 students to apply for each week of camp. Preference given to those students who have never attended camp before. The dates for the three sessions are as follows: June 12-16, June 26-30, and July 24-28 from 8:30 a.m. to 3:30 p.m. Camp registration is available to all area kids entering fourth through sixth grades. Total cost of the camp is $125 per camper, but full scholarships are available to any camper whose annual household income is less than $32,000.
Online registration will be available through the Museum's website. Printable registration forms will also be available through the Museum's website, as well as through the Unit 5 and District 87 online backpacks. Registration will close Friday, May 19.
This summer, campers will have the chance to explore five potential future careers related to the field of history: law, archaeology, architecture, museum studies, and environmental science. In addition to becoming well acquainted with the Museum and Downtown Bloomington, over the course of the five-day camp, campers will visit the David Davis Mansion and Sugar Grove Nature Center, and will learn from local professionals in each of the fields listed above. Activities will include, a mock trial inspired by local court cases, a mock archaeological dig at the David Davis Mansion with a professional archaeologist, and a photography-inspired architecture tour of Downtown Bloomington.
Other activities planned for the camp will be a visit to the West Side Community Garden during which campers will make a lasting contribution to the landscape, the chance to curate a pop-up museum exhibit at the former North Prairie Street Historic Synagogue (formerly Moses Montefiore Temple), and more.
This year the Museum will collaborate with the summer program S.T.E.A.M.-punk & Play through Bloom Community School. The second session of Futures in History Camp (June 26-30) will be presented in partnership with Bloom Community School. Campers who are interested in a two-week camp experience are encouraged to register for S.T.E.A.M.-punk & Play, the last week of which will be Futures in History Camp at the McLean County Museum of History. Campers are not obligated to attend the two-week session and are welcome to register solely for the one week of Futures in History Camp.
For more information, visit the website at http://mchistory.org/learn/programs/daycamp.php, or contact Hannah E. Johnson (Education Program Coordinator) by email at hjohnson@mchistory.org, or by phone at 309-827-0428.





Make & Take May Day Baskets April 27 at Ropp Agriculture Building


When you were a child did you ever make a May Day basket or flower crown for your neighbor or loved one? With this Make & Take you will have the opportunity to do both. We supply everything you need: fresh flowers, candy, seed packets, and other materials. $35 to make your own or $40 for pre-made baskets. Located in Ropp Agriculture Building, lab 107F next to Hancock Stadium on Main Street. Contact Jessica Chambers at (309) 438-3496 or Horticulture@IllinoisState.edu to register or if you have questions. All proceeds go to the isu horticulture center - so that they can continue to make things grow!