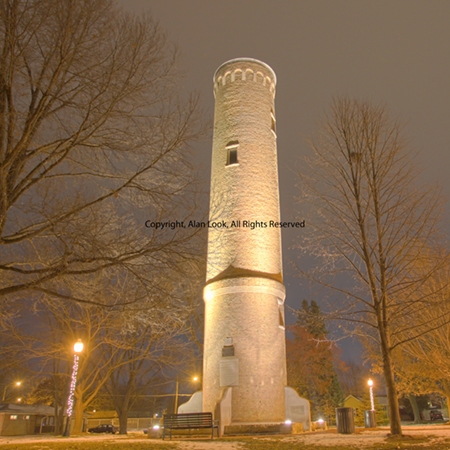 Stop by our office in Normal at:
1702 W. College Avenue, Suite G, Normal, Illinois 61761
Tower Park
---
Buy your copy today!

Every Photo has a Story, every Story has a Photo
A publication by Alan Look Photography
McLean County's Sports and Leisure Magazine
Published Feb 15, May 15, Aug 15, Nov 15

Sports Photos
Photo Reprints from
Alan Look Photography

---
Pick up a copy of the current Normalite for Senior and Normal Township event listings.
---
---
---




McLean County Board Report


Enterprize Zone expanded in downtown Bloomington
Matt Sorensen, Chairman
Recording Secretary: Judith A. LaCasse



No meeting this week



---

Ornaments to honor loved ones at the Community Cancer Center
During the holidays, three "Trees of Hope" will grace the entryway of the Community Cancer Center, 407 E. Vernon Ave., Normal.
Each ornament on the trees is in recognition of someone who has had cancer. The color of ornaments symbolize the type of cancer, and attached tags indicate "in honor of" or "in memory of" the individual.
Ornaments are $20.00 each and may be purchased in the new entryway of the Community Cancer Center, 407 E. Vernon, from 8:00-4:00 weekdays. You may also purchase online at www.cancercenter.org or by mail. Please indicate the color choice and the name(s) of individuals you wish to honor or commemorate.
Colors available include:
Lavender – universal cancer color
Pink – breast cancer
Yellow – bone cancer
Light blue – prostate cancer
Clear white – lung cancer
Black – melanoma
Purple – pancreatic cancer
Orange – leukemia
Dark blue – colorectal cancer
Teal – ovarian cancer
Burgundy – head/neck
The ornaments may be picked up after Jan. 9, 2015.


Blue Man Group to play at ISU April 27th
First-ever theatrical tour promises new material and classic moments
NETworks Presentations, LLC and Blue Man Productions are pleased to announce a new theatrical touring production will visit Illinois State University's Braden Auditorium on Monday, April 27th at 7:30PM.Tickets go on sale Friday, December 12th at 10 a.m. at the Braden Auditorium box office, all Ticketmaster outlets, charge-by-phone at (800) 745-3000 or online Ticketmaster.com. Tickets are $37.50, $55 or $70. Additional fees may apply.
The theatrical tour features brand new content highlighted by classic Blue Man favorites.
The new sound, set, and video design centering around a proscenium-sized LED curtain and high-resolution screen create an entirely new, high-impact visual experience for Broadway houses across the nation.
The critically acclaimed Blue Man Group creates experiences that defy categorization. Blue Man Group is best known for multi-media performances that feature three bald and blue characters who take the audience on a journey that is funny, intelligent and visually stunning. A live band, whose haunting tribal rhythms help drive the show to its climax, accompanies the Blue Men.
"In order to create a touring version of our theatrical production, we knew we had a creative challenge to tackle," says Blue Man Group Co-Founder Philip Stanton. "We needed to find a way to transform theatres of all shapes and sizes into spaces in which the Blue Man can intimately connect with the audience, where the audience can become engaged with the spirit of the show and the Blue Man himself. We think we have finally figured it out, and hopefully we will accomplish our goal, which is always to help audience members reconnect with their own sense of wonder and discovery, with their own sense of what is possible in their lives."Blue Man Group has performed on five continents and has been seen by more than 25 million people around the world. The company has permanent, sit-down productions in Berlin, Boston, Chicago, New York, Las Vegas and Orlando as well as popular North American touring show and tailored-made show on the Norwegian Cruise Lines ship, the Epic.





Volunteers Needed For Special Olympics Basketball Competitions Dec. 27 & 30
SOAR & Knisley Shootouts Part of State Farm Holiday Classic
Volunteers are needed for two Special Olympics basketball competitions in December at Illinois Wesleyan's University's Shirk Center.
On Saturday, Dec. 27, the SOAR Shootout will feature 10 Special Olympics teams from Bloomington-Normal, Peoria, Springfield, Champaign-Urbana and Fenton, Mo. Volunteers are needed from 8 a.m. to 5 p.m.
On Tuesday, Dec. 30, the Ron Knisley Memorial Shootout will feature 8 Special Olympics teams from Bloomington-Normal, Peoria, Champaign-Urbana, Rushville, New Lenox and South Holland. Volunteers are needed from 9 a.m. to 6 p.m.
Volunteers must be 10 years of age or older and will work in morning and/or afternoon shifts for the following jobs: registration, scorers, timers, results, awards, souvenirs and meals/hospitality. Volunteer job descriptions are available online at http://www.soill.org/wp-content/uploads/2014/11/2014-RK-BB-Shootout-Volunteer-Job-Descriptions.pdf
Anyone interested in volunteering at either event may contact the Shootout Committee with their preferences at shootout@theclassic.org or Julie Smith at 309-846-9393.


Tips from the Red Cross to reduce stress during the holidays
It's the holiday season! This is a joyful time of year for most of us, but the holiday hustle and bustle can also be stressful. So here are a few Red Cross tips to help you and your family cope with the heightened anxiety of the season and to keep safety in mind as you decorate:
• Remember to eat healthy. Try to keep a balanced diet and drink lots of water. Eat lightly in the days before and after a big holiday feast to keep those holiday pounds at bay.
• Get plenty of rest. With so much to do, it may be difficult to have enough time to rest or get adequate sleep. Giving your body and mind a break can boost your ability to cope.
• Set priorities. Tackle that to-do list in small steps. Better yet, strike a few items off your list altogether. A lot of the items that end up on our to-do lists are there because we put them there. It is OK to reassess and trim your list to make it more manageable!
• Be patient with yourself and those around you. If you are feeling overwhelmed, take a minute or two to regroup. Take a deep breath or two, make yourself a hot cup of tea, and just chill. Remember, tis the season to be jolly, so make that your priority.
• Stay connected with family and friends. Everyone is in this together — that's what holidays are all about. So ask for help if you need it and help others if you can. Overwhelming projects can become fun if you share some tasks with loved ones!
For more information to keep you healthy and safe this holiday season, go the redcross.org/prepare

In The December 13 2014 Printed Normalite:
Get the news sooner? Subscribe Here!
---
Bill Linneman
Small Town Illini

Helen J. Leake's Gardeners Tips
Some Christmas gifts for gardeners

The Spectator by Jim Bennett
Illini Going to Cotton Bowl!

Capitol Facts by Rich Miller
Democrats can oly blame themselves for failure of minimum wage hike

They Call me Spence
The power of song

Classic Colcalsure
Baking Christmas Cookies

Normal Town Council Report
by Steve Robinson
No meeting this week

Unit 5 School Board Report
by Steve Robinson
No meeting this week

McLean County Board Report
No meeting this week

Capitol Commentary from Senator Bill Brady
Changes to Election Law Raise Concerns About Election Fraud

News_from_State_Rep._Dan_Brady
Subpoenas issued for Neighborhood Recover Initiative investigation

Publisher Ed Pyne - Pyne Needles
There will never be another one like him

Chimperscage - by Alan Look

A New Best Look Magazine arrived November 15th!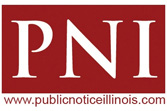 Mystery Photo, Legal Notices, Obituaries, Service Directory, School and Senior Information, and Classified advertisements
Pick up a copy for these stories and more.
---
---

Check out Best Look Magazine!
May issue now available




---

Grove Elementary 4th graders wins Punt, Pass and Kick Championship
 Wayne Pritts, a fourth grader at Grove Elementary School in Normal, won the Chicago Bears Punt, Pass and Kick championship in the 8-9 year old boys division. He is the son of Jeff and Marci Pritts of Bloomington, a nephew of Jon and Laura Pritts of Heyworth and grandson of H. Wayne Pritts of Heyworth.
Wayne has a cumulative score of 212.6 ft. to win the title at the Walter Payton Center at Halas Hall in Lake Forest, Ill. This is his second time in the Bears Finals. He took second place in the 6 to 7 year old division in 2012.



Diana Ropp represents Illinois Agri Women at American Agri-Women convention
Diana Ropp was one of eight ladies involved in agribusiness who represented Illinois Agri Women at the 39th annual American Agri-Women convention held recently in College Corner, Ohio. The convention kicked off AAW's year-long 40th anniversary celebration.
American Agri-Women (AAW) is the nation's largest coalition of farm, ranch and agribusiness women representing more than 50 state, commodity and agribusiness affiliates. AAW promotes the welfare of our national security through a safe and reliable food, fiber and mineral supply.
Ohio Agri-Women hosted the event. Speakers and programs covered such issues as the agricultural outlook, taxation, social security, immigration, management, advocacy, food safety, energy, public safety and more. The event also featured tours of Ohio agriculture and state attractions.
Diana is a Risk Management Advisor with Bates Commodities in Normal and joined Illinois Agri Women through her involvement with the Women Changing the Face of Agriculture – a career discovery event for high school and college young women. Women involved in all facets of agribusiness are encouraged and welcome to get involved. For additional details on being part of AAW and the IAW, follow this link: http://www.illinoisagriwomen.org
Since 1974, AAW members have worked together to educate consumers; advocate for agriculture; and offer networking and professional development opportunities. Go to the AAW web site for more information and to join, www.americanagriwomen.org. Find AAW on social media at: Facebook.com/AgriWomen/ and Twitter.com/Women4Ag/ (@Women4Ag).










Alan Look Photography - Bloomington - Normal's Best Look in Sports Action Photography
Images from recent games are available for viewing and purchase
Normal Community Ironmen, Normal Community West Wildcats, Ridgeview Mustangs, University High School Pioneers, Central Catholic Saints, Lexington Minutemen, ElPaso Gridley Titans, Illinois State University Redbird, Illinois Wesleyan Titan, State Farm Holiday Classic, McLean County Tournament, HOI Conference, Heart of Illinois
---
Historic North Street
---
---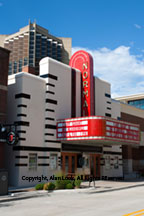 coming next to the Historic

Normal Theater




All seats $7 • Refreshments $1
Doors open 6:30 pm • Showtime 7:00 pm
Prize drawing every night
Great cartoons before classic movies
Hotline: 454-9722



IT'S A WONDERFUL LIFE
Thur - Sun • Dec. 18-21
Wednesday, Dec. 24
An angel helps a compassionate but despairingly frustrated businessman by showing what life would have been like if he never existed. (1946/130 min.)

RAIDERS OF THE LOST ARK
Fri & Sat • Dec. 26 & 27
Archeologist and adventurer Indiana Jones is hired by the US government to find the Ark of the Covenant before the Nazis. (PG/1981/112 min.)



__________________________________


May issue of Best Look Magazine Available
Best Look Magazine is a quarterly sports and leisure magazine featuring sports, events, and people primarily from McLean County. Every story has a photo and every photo has a story. The magazine is published by Alan Look Photography. Please check it out at your convenience at http://bestlookmag.com. subscriptions and single issues availble

.




Electronic issue is free!



---
Normal Public Library Happenings
---
Need artwork for your home or office?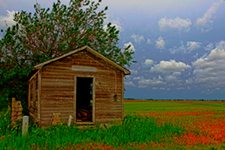 Check out the
Canvas Gallery Wraps offered by Alan Look Photography
!
---




Journey to the Manger


Christ Lutheran Church will present Journey to the Manger on Sunday, December 14 from 5:00-7:30 p.m.
This live nativity tells the story of the journey Mary and Joseph took so many years ago. Each tour lasts 20 minutes
and will feature live drama, music, singing, and barnyard animals. These tours are free and open to all ages.
Free hot chocolate and cookies are available for everyone after your tours. Tours run on a continually basis between hours
of 5:00-7:30 p.m. For more information or if you have questions, contact Christy Malinowski at 309-452-5609 ext.6 or visit
our church website at www.christlutherannormal.org.


YWCA Young Wonders opens library with open house Tuesday, Dec. 16
On Tuesday, December 16, YWCA Young Wonders Early Learning will celebrate the opening of their library dedicated to their children and families with an open house from 10:30-11:30 a.m.
"We wanted to bring the library to our clients," said Liz German, Senior Director, YWCA Young Wonders. "Convenience is the key for many busy families, and if this helps bring books into their homes, then we are successful."
The open house will kick-off at 10:30 a.m. with a Ribbon Cutting Ceremony by the McLean County Chamber of Commerce and will be followed with book readings to different Young Wonders classes by The Honorable Tari Renner, Mayor of Bloomington; Dr. Mary Kay Scharf, former long-time District 87 elementary school principal and current director of principal leadership; The Honorable Karen Schmidt, Bloomington ward 6 aldermen and university librarian at Illinois Wesleyan University; and Georgianne Schau, children's librarian at Bloomington Library. Refreshments will be provided.
Children and parents will be able to visit the space during regular YWCA hours and check out books or relax and read to their children. The dedicated library space will also be an asset for teachers, as the space will help children focus on reading and not be distracted in their classrooms.
Two Young Wonders employees, Kate Owens and Rachel Howard, converted the space– donating time and money to make it possible. Local businesses, Bloomington Carpets and FloorX ProFloorCare, helped donate carpets for the room. The library is still seeking donations for the following items: preschool board books focusing on animals, transportation (cars, trains, airplanes, fire trucks, etc), multicultural stories, and science (seasons, earth and space); Magic Tree House books, Captain Underpants books, Dr. Seuss books, and books for 11-12 year olds; bookends and bean bag chairs.
The event is open to the public. For more information about the Young Wonders Library or how to enroll your child at YWCA Young Wonders, please call (309) 662-7826 or visit www.ywcamclean.org.