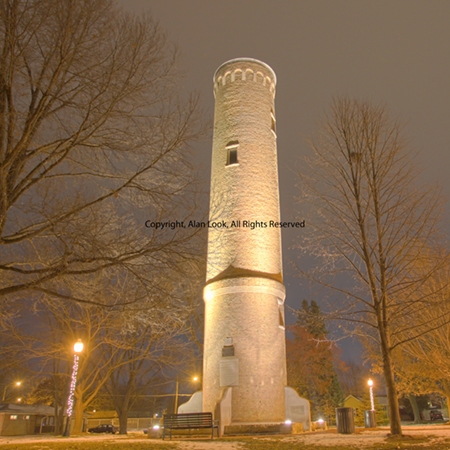 Stop by our office in Normal at:
1702 W. College Avenue, Suite G, Normal, Illinois 61761
Tower Park
Our Publications:
The Normalite
The Quill (serving Carlock, Hudson & Danvers)
Chenoa Town Crier
Gridley Times
Lexingtonian
Ridgeview Review
Heyworth Buzz
LeRoy Leader
---
Buy your copy today!

Every Photo has a Story, every Story has a Photo
A publication by Alan Look Photography
McLean County's Sports and Leisure Magazine
Published Feb 15, May 15, Aug 15, Nov 15

Sports Photos
Photo Reprints from
Alan Look Photography

---
Pick up a copy of the current Normalite for Senior and Normal Township event listings.
---
---
Public Officials, Soccer Group Weigh In On Uses For Dollars From Potential Tax Increase



Monday's meeting of the Normal Town Council was used to generate input from the public about where money from a possible increase in the Home Rule Sales Tax should be spent. Participants were a mix of concerned individuals invited to speak by the Town and citizens who were looking to make suggestions as to how to best spend Normal's portion of money raised by a possible increase.
Council members made no decisions at this session, but the decision on an increase in the tax will be discussed at a Council meeting next month.
Both the Town of Normal and the City of Bloomington must agree to an increase in the Home Rule Sales Tax, and Bloomington City Council members have not discussed the matter as yet. The current Home Rule Sales Tax rate is 1.50 percent. Depending on needs, Normal members could vote to opt to raise the tax anywhere from one-quarter of a percent, which would generate over an additional $1.5 million in revenue up to a full percentage point, to 2.5 percent, which would bring in over $6 million in revenue. The current tax rate is 7.75 percent.
Among the stakeholder groups Town officials invited to speak were Matt Sorensen, chairman of the McLean County Board, and retired McLean County Sheriff Mike Emery to discuss obtaining funds to invest in mental health programs for the McLean County Jail. Sorensen began by saying the State is obligated to pay for mental health, and that the McLean County Board "saw this as a pressing topic because the County Jail has become the single provider of mental health services" to its inmates.
Not putting funds toward mental health services at the jail, Sorensen said, means such health issues "would become a deterrent for the County's economic growth." He added the County spends $3.6 million on mental health services at the County Jail. He said such services have a price tag twice that throughout the community.
Emery added the layout of the McLean County Jail is not conducive to helping female patients with mental health issues, explaining that some of those prisoners receive treatment in a room where prisoners are booked into the jail. He added that 42 percent of persons needing mental health assistance who get released from the jail often wind up being arrested for another offense and returned to the County Jail.
New Soccer Facility Desired: Law and order issues were not the sole focus of many of the roughly 150 people at the meeting. A group of between 50-100 people, many of them youngsters who participate in the Prairie City Soccer League and with the Illinois Fusion traveling team, attended the session with their parents hoping to give a pitch for using the funds raised, if any are by a possible increase, for a new facility where PCSL can play.
Currently, PCSL plays games at Championship Fields, located near Central Illinois Regional Airport. But a new measure established by the Federal Aviation Administration is forcing the closure of that facility by the end of 2017 leaving the league with no facility to relocate to immediately afterward.
PCSL and Illinois Fusion officials believe the money from a tax hike would help foot the bill for a new 80-100 acre facility the league estimates would cost $14.9 million. The land needed would have 26 fields, half of them which would have lighting; parking, concessions, a press box, restrooms, and other necessary amenities.
Dave Magers, a former McLean County Sports Commission chair, addressed the Council seeking help for the group's need. Also in attendance and representing Soccer supporters were Frank Schuler, PCSL president, and Theresa DeBroderick, director of the Illinois Fusion Annual Tournament. Currently in its 38th year, PCSL has 110 teams with roughly 1,600 players ranging from age 5 to teens who play for the Illinois Fusion traveling team, Schuler said.
Were land to be found for a new soccer field close to the December 2017 deadline for PCSL to leave Championship Fields, an extension for the land use could be negotiated with FAA, Mayor Chris Koos told Magers. Council Member R. C. McBride relayed the notion that "youth sports are fairly recession-proof, and such a facility would be a very interesting investment."
Connect Transit, Visitors Bureau Heads Make Pitches: Council members also heard from persons in charge of both Connect Transit, the community's public transportation service, and the McLean County Convention and Visitors Bureau regarding what each group would like to do should they be provided funding through the tax increase. Andrew Johnson, general manager of Connect Transit, said residents could benefit from an addition of more frequently-running buses and Sunday service which the added tax dollars would pay for.
Crystal Howard, director of McLean County Convention and Visitors Bureau, said that a total of $352.9 million is taken in when travelers come to McLean County. She added that, on average, persons who stay overnight in a hotel here spend roughly $131 per night for their room, and that persons just coming for a day trip spend an average of $45 during their visit.
Howard reminded Council members the communities, as well as CVB must bid against other communities to keep events in town. Relaying back to soccer, Howard said the City of Rockford has 50 soccer fields which take in $9 million annually.
Council Discussion: After the group representatives spoke, Koos opened the floor for comments from the general public, of which there were none during the 2 ˝ hour meeting. "We heard a lot of critical needs," McBride said during the general Council discussion that wrapped up the meeting. "I would almost frame the conversation in terms of human infrastructure."
"We've increased the tax for lesser reasons," than those presented at this session, said Council Member Jeff Fritzen. He added there is a concern, too, that, after Bloomington City Council members hold a similar discussion in the near future, they might not want to spend any money.
Council Member Kathleen Lorenz said if soccer was to not be funded, "that form of recreation could go away, and that's a piece of the Town's quality of life."
Council Gets Hyatt Place Hotel Preview: Prior to the regular Council session, Council members and some Town staff were given a tour of the new eight-story, 114-room Hyatt Place Hotel in Uptown. Hyatt Place Hotel's website formally lists the hotel's name as Hyatt Place Bloomington-Normal.
The tour was conducted by Rodney Brittain, the hotel's general manager, and Doug Reichl, president of Chicago-based Tartan Realty, which developed the property. The management group which operates the hotel which Brittain works for is The Bricton Group, based in Mt. Prospect, Ill. Brittain said the hotel's official opening is slated for Thursday, Aug. 27, with a more formal ceremony slated for Sept. 10.
Liquor Commission Grants Licenses: Prior to the start of the Council session two liquor licenses were approved for Freedom Oil Co., 1617 N. Main St., for a Class A –All Liquor License. The location is currently being leased by MKM Oil, Inc., doing business as Normal Shell Fast-N-Fresh and a Class A-All Liquor License, granted to ISTH, INC., doing business as Fast Stop, 817 W. College Ave. The license was needed for this business because of a change in ownership.
Omnibus Agenda Items Approved: Omnibus agenda items approved by the Council included:
• Approval of minutes of regular meeting held Aug. 3, 2015.
• Approval of Town of Normal expenditures for payment as of Aug. 12, 2015.
• A resolution accepting bids and authorizing the purchase of a mobile stage from Sellersburg, Ind.-based Century Industries in the amount of $74,900 for the Normal Parks and Recreation Department.
• A resolution approving a salary schedule adjustment for classified employees to reflect a cost of living adjustment.
• A resolution accepting bids and awarding a contract to Bloomington-based Stark Excavating, Inc. in the amount of $669,203, plus a possible bonus of $5,000 for timely completion of the project, for the North Branch Sugar Creek Streambank Stabilization Project.
• A resolution conditionally approving a site plan for Dollar General at 1100 S. Cottage Ave.
• An ordinance designating 1301 S. Fell Ave. (Van Leer's Broadview Mansion) as a historic landmark and imposing an S-3 zoning overlay

---
McLean County Board Report

Matt Sorensen, Chairman
Recording Secretary: Judith A. LaCasse


No Meeting This Week
---
In August 20 2015 Printed Normalite:
Get the news sooner? Subscribe Here!
---
Bill Linneman
Cub Craziness

Helen J. Leake's Gardeners Tips
Drying flowers prolongs beauty through the year

The Spectator by Jim Bennett
Two Follow-Ups for Donald Trump

Capitol Facts by Rich Miller
They could hammer out a compromise before the pain really begins in Sept.

Classic Colcalsure
Down of the Farm

Normal Town Council Report
Public Officials, Soccer Group Weigh In On Uses For Dollars From Potential Tax Increase

Unit 5 School Board Report
Board Approves Contract Renewal With First Student Bus Co.

McLean County Board Report
by Steve Robinson
No Report This Week

Capitol Commentary from Senator Bill Brady
News from the Capitol
Take in the Illinois State Fair

News_from_State_Rep._Dan_Brady
Thank you for your confidence in me

Statehouse Update from Jason Barickman
Illinois Senate will reconvene on Wednesday

Publisher Ed Pyne - Pyne Needles
95th Sweeney Reunion

Chimperscage - by Alan Look

A New
Best Look Magazine
arrived August 15th!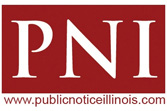 Mystery Photo, Legal Notices, Obituaries, Service Directory, School and Senior Information, and Classified advertisements
Pick up a copy for these stories and more.
---
Board Approves Contract Renewal With First Student Bus Co.
Members of Normal-based Unit 5 School Board unanimously approved renewing their contract with Cincinnati-based First Student Bus Co. for busing students. The district has been working with First Student since the group signed their first contract in 2012 amid controversy presented when the district's decision resulted in drivers represented by a union lost their jobs due to the switch. The new contract expires in three years and is going to cost Unit 5 $7,646,833.
At the time of the initial contract, drivers were represented by the American Federation of State, County, and Municipal Employees (AFSCME) Council 31. Those drivers lost their jobs last year and were invited to continue having them by applying for them through First Student.
Under the terms of the new agreement, First Student is required to have a notification system to alert parents when buses will be 10 minutes late; Required to have a bus safety program; and suffer penalties for late arriving buses. School principals and First Student will compare reports of late buses with reports which are reported to the district to settle such matters.
First Student began dry runs of bus routes Aug. 13 and were scheduled to continue them through Aug. 19, according to Jim Stonecipher, location manager for First Student, who addressed the Board.
Board Member Denise Schuster asked Stonecipher what plans First Student had for getting students to Normal Community High School in light of weather-stalled construction on Towanda Barnes Rd. Stonecipher said he thought that travel situation will need to "be dealt with on a day-to-day basis based on what construction crews are doing."
The district will begin a pilot program for determining where buses are using a smartphone app called "My Stop." Marty Hickman, the district's business manager and technology director, sad the app's pilot program will begin Sept. 14.
Hickman also pointed out all buses used by the district will be relabeled before the year is over, from reading "School District Unit 5" to "First Student." He said not all the buses will be relabeled by the time school starts on the semester's first day. The new school year began Wednesday, Aug. 19.
Busing was also on the mind of one of the speakers during the meeting's Public Comments segment. Karen Blankenship, the mother of a student at Cornerstone Academy, raised the issue that Unit 5 drivers will not aid in getting that institution's students to their school, even though it might be on the way to a Unit 5 school.
Blankenship said there is no "church-state" conflict in having the district provide transportation to her child's school, and feels that she has no problem with Unit 5 providing such a service. "I'm pretty upset that the Cornerstone children are not picked up," Blankenship told Board members. "I would like you to reconsider picking up our kids." Board members did not immediately address the issue.
Exterior Lighting Contract Awarded: Board members unanimously awarded a contract for installation of exterior lighting at Normal Community West High School to Bloomington-based Illinois Prairie Electric for the bid amount of $70,975. Illinois Prairie Electric was one of eight companies who bid on the job, and presented the lowest price for the assignment.
Public Comment Revolves Around Class Size: One resident who spoke to Board members during the meeting's public comments segment, Danielle Kays, the mother of an incoming kindergartener at Northpoint Elementary, expressed concern regarding class sizes at that grade level that the district will see this year. She pointed out the Grove Elementary will have a kindergarten class that will have a population of 22 students.
"I am looking to see if the Board was trying to eliminate the problem and would like to know what parents can do to help," Kays told Board members. The Board did not address the issue further.
District's "Good News": Board members were introduced to Margarita Alvarez, a local woman who, even though she no longer has children in the district, still volunteers, her latest effort being when the district distributed supplies to students in need at U. S. Cellular Coliseum on Aug. 11 at an event produced by Back2School Alliance. For that specific event, Alvarez chaired the food committee.
Dayna Brown, the district's director of communications and community relations, introduced Alvarez to Board members explaining, "Margarita has been supportive of our Spanish-speaking parents as a wonderful translator," aiding the district in that way.
"When her children graduated, she didn't stop volunteering," Brown explained about Alvarez. "She increased her volunteering. We hope everyone uses her example."
It is an example the district is about to lose, however, Brown said, as Alvarez is preparing to move out of the area. Board President Meta Mickens-Baker, on behalf of Board members, thanked Alvarez for "all you've done."
New Chiddix Jr. High Associate Principal Introduced: Board members were introduced to a new associate principal coming into the district. Jim Allen will be joining the staff at Chiddix Junior High School. His appointment took effect July 1. He was last employed as an administrator at Lexington High School. Also introduced to the Board was Elizabeth Grimm, who will become a school administrative manager at Oakdale Elementary School.
District Receives Budget Update: Board members received a preview of the district's total budget for the coming school year at this meeting. Unit 5 anticipates taking in $96.3 million while spending $95.8 million in its education fund, the primary operating fund. That leaves the district with reserve cash totaling $513,000 to go into reserves, according to Hickman. Hickman credited taxes from increased property values and general state aid payments for the increase.
However, the district finds itself with a $2 million deficit in the transportation fund. The district has found itself with $9.9 million in costs against $7.9 million in revenue. Those numbers are despite any cuts made by the district. Hickman said $1.2 million of that total is the fault of an accounting error, leaving an $800,000 "structural deficit."
Hickman will roll out the full completed budget for the Board's approval during a hearing at the governing body's Sept. 23 meeting.
"Meet & Greet" Event At Parkside Elementary Aug. 26: Prior to the Board's Aug. 26 meeting, there will be a "meet & greet" session for the public to get to know the superintendent and board members. It will be held in the cafeteria of Parkside Elementary School from 5:30-7p.m. The Board will hold their regularly-scheduled meeting at the school beginning at 7p.m.
College And Career Readiness Update: Dr. Mark Daniel, district superintendent, gave a presentation to Board members concerning the district's "College & Career Readiness Program." This program is part of the Federal "Common Core" program, Daniel explained, adding that 80 percent of the program tries to help sharpen students' critical thinking and problem solving skills while the remaining 20 percent deals largely with technical skills. The program also helps them to utilize their skills that they can use in collaborative working situations.
Daniel said the district's strengths that help students to succeed in this program include the fact that it uses a project-based learning curriculum in 6th through 12th grades, and is using an entrepreneurship course geared toward high school seniors in conjunction with Illinois State University's School of Business. Currently, 24 students are participating in that program, Daniel explained.
One of the more interesting experiences some students can receive, if their interests lie in the medical field is to do work at the McLean County Medical Society's Cadaver Lab, located in LeRoy. As part of the presentation, Board members saw a news report from Peoria's WMBD-TV about the students working in the lab.
Daniel explained to Board members the program also has the support and involvement of State Farm Insurance, which has some of these students training in Industrial Technoogy-related positions. In addition to the Bloomington-based insurer, Heartland Community College and Northern Illinois University are also involved in the program.
Among the outcomes the district anticipates students to receive from this program are increased engagement in the classroom and with those they work with in the program; Increased graduation rates; and an uptick in the number of graduates who complete post-secondary training.
Such programs increase students' maturity, Daniel said, and because of the skills the students learn, the program creates a "win-win situation for the students and the community."

---
Check out Best Look Magazine!
---

Alan Look Photography - Bloomington - Normal's Best Look in Sports Action Photography
Images from recent games are available for viewing and purchase
Normal Community Ironmen, Normal Community West Wildcats, Ridgeview Mustangs, University High School Pioneers, Central Catholic Saints, Lexington Minutemen, ElPaso Gridley Titans, Illinois State University Redbird, Illinois Wesleyan Titan, State Farm Holiday Classic, McLean County Tournament, HOI Conference, Heart of Illinois
---
Historic North Street
---
---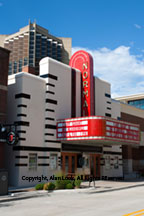 coming next to the Historic


Normal Theater


All seats $7• Refreshments $1
Doors open 6:30 pm • Showtime 7:00 pm
Prize drawing every night
Great cartoons before classic movies
Hotline: 454-9722

Animal House
Thurs., Aug. 20 • 7:00 PM
At a 1962 college, Dean Vernon Wormer is determined to expel the entire Delta Tau Chi Fraternity, but those trouble-makers have other plans for him. R / 109 min.

The Blues Brothers
Fri - Sun, Aug. 21 - 23 • 7 pm
Jake Blues, just out from prison, puts together his old band to save the Catholic home where he and brother Elwood were raised. Hijinks ensue. R / 133 min.
__________________________________


May
issue of Best Look Magazine Available
Best Look Magazine is a quarterly sports and leisure magazine featuring sports, events, and people primarily from McLean County. Every story has a photo and every photo has a story. The magazine is published by Alan Look Photography. Please check it out at your convenience at

http://bestlookmag.com.
Single issues availble

.
Free online Preview!
---
Normal Public Library Happenings
---
Need artwork for your home or office?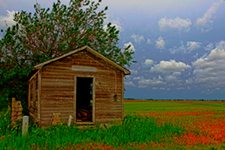 Check out the Canvas Gallery Wraps offered by Alan Look Photography!




Barn Quilt Heritage Trail to Host an Opening Event Saturday, August 29

at the David Davis Mansion
Barn Quilt Heritage Trail McLean County will host an opening event for the new quilts for 2015 on Saturday, August 29, from 10 a.m. to noon at the David Davis Mansion Historic Site. Admission is free and coffee and donuts will be available. The fourth year for the barn quilt trail, there are now 38 barn quilts in McLean County.
Words on Quilts, original poems about McLean County barn quilts, are written by local published poets; this year's poets are Kathleen Kirk, Peg Kirk, Ardis L. Stewart, M. Irene Taylor, and Bill Morgan, all affiliated with Illinois Voices Theatre. The authors will share their poems at 10:15 a.m. Barn Quilt Heritage Trail is the only trail in the United States that features poetry written about these beautiful 8 x 8-foot barn quilts.
An auction of 15 new 2 x 2-foot barn quilts will follow the reading of the poetry. Gordon Ropp, auctioneer and member of the quilt committee, will run the auction.
Nine new quilts were created in 2015. Several of the new owners were instrumental in designing and painting their own quilts. One quilt has been created in memory of Dr. George Stimeling, long time superintendent of District 87 schools. The colors of the quilt have been chosen to reflect his educational positions and sports interests. It joins several of the quilts that are on Route 66 and can be seen by the many tourists who travel the "Mother Road" throughout the year.
With the help of Leaders on Loan, the barn quilt committee was able to produce a video of our barn quilts and their relation to the history of the county, which can be found at www.mcleancountybarnquilts.org.
LetaGail Doerr, Glen Harbin, Joe Tulley, Jade Hursey, and Brian Dossett, working with the University of Illinois Extension, created a brochure that highlights three 2-hour tours that can be taken to see all of the quilts in McLean County. The brochures and a new booklet containing pictures of all 38 quilts, poems, and write-ups about the owners will be available at noon at the opening event.
Barn Quilt Heritage Trail McLean County highlights the agricultural heritage of the county, along with history, arts, Route 66, and quilting.




August 28th Free CUB Clinic To Analyze Utility Bills In Normal




How To Cut Costs By Hundreds Of Dollars A Year


The Citizens Utility Board (CUB) will analyze utility bills at a free clinic to help Normal-area residents save potentially hundreds of dollars a year.
Consumers should bring their gas, electric and phone bills for a free, one-on-one consultation with a CUB expert, who will search for ways to lower their utility costs. CUB's utility-bill clinic is, co-hosted by state Rep. Dan Brady, is from 11 a.m. to 1 p.m., Tuesday, August 25 at the Normal Public Library, 206 W. College Ave.
Please register by calling CUB's office, at 1-877-782-7005, or emailing events@citizensutilityboard.org.
CUB will give consumers information on:
• How to spot unnecessary charges on natural gas, electric and phone bills.
• Energy efficiency programs and rebates that can help people cut their utility bills.
• Normal's municipal aggregation rate (4.646 cents per kilowatt-hour [kWh] through June 2016 with Homefield Energy), and how it compares to Ameren's standard rate.
• Optional power-pricing plans like peak time rebates and hourly pricing that could lower electric bills.
• CUB services, including its toll-free Consumer Hotline, 1-800-669-5556.
Attendees should bring their utility bills so a CUB expert can analyze them.
CUB is Illinois' leading nonprofit utility watchdog. Created by the Illinois Legislature, CUB opened its doors in 1984 to represent the interests of residential and small-business utility customers. Since then, it has saved consumers more than $20 billion by helping to block rate hikes and secure refunds. For more information, call CUB's Consumer Hotline, 1-800-669-5556, or visit its award-winning website, www.CitizensUtilityBoard.org.




Tenth Annual Barn Keepers Barn Tour features barns of Chenoa Township


The McLean Co. Barn Keepers has organized their tenth annual barn tour featuring eight historically significant and unique barns in Cenoa Township as well as a tour of the Matthew T. Scott Home. Mr. Scott was the founder of the city of Chenoa.
The event is to be held Saturday, September 12 from 9-4 p.m. with registration being open from 9-2 p.m. The Welcome Center for purchasing the Barn Tour History Booklet and map is located at the Chenoa Methodist Church, 204 S. Division St., north of Rt 24 in Chenoa. This event will be held-rain or shine.
Barn information and census maps will also be available as well a an opportunity to talk with a barn restoration contractor. A unique barn picture will be raffled off. Coffee and donuts will be available in the a.m.
Antique tractors and some farm animals will also be available for viewing on this tour which you travel at your own pace and get out and view the barns inside and out.
The admission is $20 per carload. Bicycles, motorcycles and antique cars are welcome.
Our title sponsor is Bates Commodities and supporting sponsors are Drake Zimmerman and Twin Grove Wind Farm.
Chenoa can be reached from the north and south by traveling I-55 and from the east and west by traveling Rt. 24.
Additional information is at www.barnkeepers.org, Facebook or 309-378-2406 or 309-475-6951.





Nchs Alumni Foundation to hold Special Recognition Awards Dinner Sept. 16


Please join us for this inaugural event during Homecoming 2015 week recognizing alumni and showcasing current students through dinner, musical selections and decorations. The dinner will be held Wednesday, September 16 at 6:00 pm in the NCHS Auditorium.
Ironmen Service to the School Award: Sam Perroni and Hunt Henderson, Class of 1966, Attorneys at Law
Award for Exemplary Service to Education: Laurie Edge Jolicoeur, Class of 1980, Latin Teacher, Lyons Township High School and Jim Taber, Class of 1968, Biology Teacher, Central Catholic High School
Dinner will be provided by the FFA Chapter. Reservations may be made by calling 452-7278 by September 9. Cost is $17.00 per person payable at the door.
All proceeds will go to support scholarship opportunities for NCHS students.





U of I Extension to hold Herb Programs at ISU


"Most gardeners would agree, herbs are very easy to grow, produce lush aromatic foliage, require little maintenance, minimal fertilizer, and are adaptable to many locations," states University of Illinois Horticulture Educator, Kelly Allsup. However the following question consistently comes up when there is talk of herbs, "How do I use them?"
The McLean County Master Gardeners would like to help you answer this question. In 2014 the McLean County Master Gardeners built a garden celebrating their favorite herbs at the Illinois State University Horticulture Center. The ISU Horticulture Center is located on Raab Road in Normal, Illinois, across from the Cornbelter Baseball Stadium.
Master Gardeners are now ready to share their knowledge by inviting the public to participate in programming dedicated to herbs.
Bath Salts with Herbs
August 27 at 10 a.m.
Did you know you could make these with your garden herbs? Come find out how! This will be a make-and-take.
Candle Making with Herbs
September 8 at 4-7 p.m.
Learn how to make candles using herbs from the garden. Stop by anytime for demonstration.
Preserving Herbs to Use Throughout the Winter
September 19 at 1:30 p.m.
Demo on herb butters, vinegar, oil, ice cubes, salts and dried herbs.
*Must pay entrance fee to Autumnal Festival.
Working with Dyes from Plants
September 21 at 9:30 a.m.
Learn how to use plant dyes for painting, dyeing fabric and more.
To attend these programs, please register at: https://web.extension.illinois.edu/registration/?RegistrationID=12773 to begin your journey into the world of herbs. Please visit the University of Illinois Herb Gardening website for some delicious growing tips at http://extension.illinois.edu/herbs/intro.cfm.