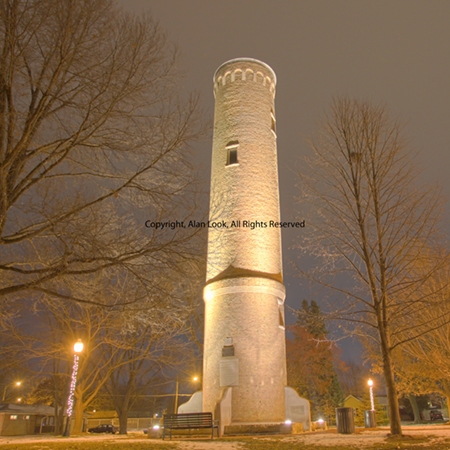 Stop by our office in Normal at:
1702 W. College Avenue, Suite G, Normal, Illinois 61761
Tower Park
Our Publications:
The Normalite
The Quill (serving Carlock, Hudson & Danvers)
Chenoa Town Crier
Gridley Times
Lexingtonian
Ridgeview Review
Heyworth Buzz
LeRoy Leader
---
Buy your copy today!

Every Photo has a Story, every Story has a Photo
A publication by Alan Look Photography
McLean County's Sports and Leisure Magazine
Published Feb 15, May 15, Aug 15, Nov 15

Sports Photos
Photo Reprints from
Alan Look Photography

---
Pick up a copy of the current Normalite for Senior and Normal Township event listings.
---
---
Next Phase Of One Uptown Circle Project To Progress After Normal Council Approves Waivers


Monday night the Normal Town Council unanimously approved a resolution allowing for waivers to the Town's Uptown Design Code for a building that will house both apartments and business offices at One Uptown Circle, just east of the nearly-year-old Hyatt Place Hotel.
The building has been redesigned slightly but is reminiscent of the design originally approved by the Town's Uptown Design Committee and Council members in 2013. among the tweaks now considered since then: The building's parking entrance has been moved onto Beaufort St. rather than being in an alley; The number of stories the building will have has been reduced from six stories to five, and the number of residential units in the dwelling has been set at 21; and wall-mounted decorative light fixtures are proposed for the building's first floor.
This newest version of the building presented from Tartan Realty, the developers of the project, is similar to what was originally proposed to Council members in 2013, a report from Town Staff to Council members explained. During a public hearing held during a meeting of the Uptown Design Commission last month when the changes were introduced, no members of the public spoke before the Commission. Council members unanimously passed the resolution without discussion.
Additional Amendment To Agreement With IDOT Approved: Council members unanimously approved the Town executing an additional amendment to an intergovernmental agreement it has with Illinois Department of Transportation regarding the south side boarding platform and auxiliary waiting room at the former Amtrak Station in Uptown. Council members approved the first amendment to the agreement in November 2013 and modified it last July.
The additional amendment will reduce the amount of money being spent on the construction of a south side boarding platform and accompanying waiting room. As a result, the project which includes construction, engineering and design, and contingencies will bring the cost of the project from $5,704,000 down to $3,406,850. Federal dollars will pay 98 percent of the cost of the project with the remaining two percent coming from Normal.
As a result of the change, the Town, whose share of the project was set at $114,080 when the project began will now see its share reduced to $68,137. Completion of that phase of the project is slated to be completed by the end of March.
Water Dept. Director Updates Council On Study Recommedations: Town Water Department Director Steve Gerdes addressed Council members concerning a recent water treatment plant study done on the Town by the Peoria-based firm of Crawford, Murphy, & Tilly. The study was conducted from early 2014 and concluded early spring this year.
The goal of the study, Gerdes told Council members, was to assess and evaluate the Town's existing water plant. The group studied information for the period between 2004 and 2013. On an average day during that period, Gerdes explained, the Town's residents used 6.34 million gallons of water. He said the water's temperature averaged around 58 degrees.
Gerdes said the firm looked into various factors and made some recommendations to consider doing right away, doing in six to 10 years, and doing between 11 and 20 years from now. Among the items on the list to be done in the next five years were installing pH meters and conduct tightness tests on fluoride tanks.
On the 6-10 year to-do list were items such as construction of a chemical storage building. On the 11-20 year to-do list were items such as renovate elevators at facilities and construct a new office building that would include a basement.
City Manager Mark Peterson said safety has to be a priority when it comes to the community's water because it involves dealing with chemicals. He added another rate analysis will be on the Town's radar soon. Council Member Jeff Fritzen asked Peterson how prepared the Town was to start on the items on the first five years' to do list. Peterson explained "We're in pretty good shape to do those. He added he didn't think the Town would need to resort to "massive increases" to pay for the larger items.
Gerdes pointed out that, on the average day, the Town consumes 4.343 million gallons of water. The maximum amount ever consumed by the Town, he said, was 5.924 million gallons in one day.
Mayor's Germany Trip "Saw Positive Activity": Before the session came to an end, Mayor Chris Koos updated Council members on his trip to Germany to attend the 2016 Hanover Messe, a five-day annual event. Koos and Kyle Ham, Chief Executive Officer of the Bloomington-Normal Economic Development Council, made the trip to try to entice some of the event's 6,500 exhibitors to consider bringing their business to the Twin Cities, specifically to Mitsubishi Motors of North America plant which stopped production last fall and, after parts workers complete assignments, will close for good May 31.
Koos told Council members he had meetings with 15 companies over the four-day period he was there, all of them displaying an interest in using the 2.5 million sq. ft. facility. Koos said the Town "will see some positive activity" as a result of those meetings, but any company actually making the move, he explained, "may take a year or two."
Omnibus Agenda Items Approved: Omnibus agenda items approved by the Council included:
• Approval of the minutes of the Public Hearing on April 18, 2016.
• Approval of minutes of the regular meeting on April 18, 2016.
• Approval of Town of Normal expenditures as of April 18, 2016.
• A resolution authorizing the purchase of two portable changeable message signs for the Public Works Department from Belleville, Ill.-based Right Way Traffic Control, Inc. in the amount of $32,000.
• A resolution to waive the formal bidding process and accept a proposal from Valparaiso, Ind.-based M. E. Simpson Co. for a five-year agreement for large meter testing services and water distribution system leak detection survey services.
• A resolution authorizing execution of an energy strategic plan program agreement with the City of Bloomington and the Ecology Action Center.
• A conditional resolution partially approving the final plat of Apostolic Christian Church Subdivision first addition (4408 E. Raab Rd.).
• An ordinance amending Division 11 of Chapter 26 of the Town of Normal Municipal Code – Level 3 Communications LLC Franchise Agreement.

---
McLean County Board Report
????, Chairman
Recording Secretary: Judith A. LaCasse


o Report This Week
---






HCE Units to study 'From Barley to Wheat – Local Grain is Neat'


McLean County Home and Community Education groups will be studying "From Barley to Wheat – Local Grain is Neat" during their May meetings. The fact find is Garden Coming to Life. Other programs and workshops: 9 a.m. to noon and 1 to 4 p.m. May 16, Community Service Day, making bags for walkers, catheter bags, pot holders and seat belt covers, Farm Bureau Building, near Interstate Center Dr., Bloomington, 309-826-9559; 8:15 a.m. to 6 p.m. May 26, HCE Spring Trip to Springfield, IL; cost is $75 HCE members, $80 non-members (includes bus, museum, lunch, history lesson and tips), RSVP by May 10 to Karen, 309-862-1354.
Public is welcome at all meetings and programs. Individual units meet as follows:
Normal: 9:15 a.m. May 2; coffee and Danish, Evergreen Place, Gregory & Adelaide, Normal; lessons by Dona Meador; 309-452-6750.
Downs: 9:30 a.m. May 3; Downs Fire Station, meeting followed by lunch; lessons by Becky Toohill and Margaret Nagreski; 309-661-9251.
Eastsiders: 9:00 a.m. May 6; Extension Office, 1615 Commerce Parkway, Bloomington; lessons by Marlene Brown; 309-310-9205.
Money Creek: 11:30 a.m. May 9; Lexington Community Center, bring sack lunch; 309-365-8304.
Towanda: 7 p.m. May 9; Towanda Community Building; lessons by Cindy Kelley and Jeanie Wager; hostesses are Karen Bersche and Robin Pearson; 309-663-4796.
Dale: 9:30 a.m. May 11; breakfast at Bob Evans, Rt. 9 West, Bloomington; lessons by Candy Rogers; 309-829-8975.
Dry Grove: 9:30 a.m. May 12; brunch at McDonald's, West Market St; lessons by Joyce Yoder; 309-452-7059.
Lexington: 1:30 p.m. May 16; Lexington Community Center; lessons by Mary Lou Schuler and hostess is Alma Brucker; 309-365-8055.
Night Owls: 7 p.m. May 18; home of June Fitzgerald; lesson is by Rosemary Martin and hostess is Sherrita Fonger; 309-275-6723.




Morton Sisters perform for United Methodist Women's 'Daughters All Tea' to be held May 10th


The United Methodist Women of the First United Methodist Church in Normal will host its annual "Daughters All" event at the church on Tuesday, May 10, at 5:30 P.M. The theme this year is "Hats Off to the Ladies," and all attending are encouraged to wear a favorite hat or one with special significance or history. All Methodist women are invited to attend and to bring friends.
A special musical performance by the Morton Sisters will highlight the evening. These three sisters from Marshall, Missouri, have been singing together since 2013 and create a signature blend that takes audiences back to the sounds of the Andrews, McGuire, and Lennon Sisters. The trio sings a variety of genres and styles, including Big Band numbers, patriotic, a capella, and Gospel.
Heavy hors d'oeuvres and desserts will be served. Tickets are now on sale at the church office by calling 452-2096 or from any UMW member. The cost is $10 for adults and $5 for children under twelve. Proceeds from the event will benefit the Lessie Bates Davis Neighborhood House in East St. Louis, a UMW mission that provides in a safe environment programming and after-school tutoring for disadvantaged children and offers outreach support to the community.







In the May 5 2016 Printed Normalite:
Get the news sooner? Subscribe Here!
---
Bill Linneman
Cousin Al

Helen J. Leake's Gardeners Tips
The Pros and Cons of Mulch

Capitol Facts by Rich Miller
Chicago House District Nominates Theresa Mah in Democratic Primary

Classic Colcalsure
Illinois Route 66 Red Carpet Corridor

Normal Town Council Report
Next Phase Of One Uptown Circle Project To Progress After Normal Council Approves Waivers

Unit 5 School Board Report
No Report This Week

McLean County Board Report
by Steve Robinson
No Report This Week

Capitol Commentary from Senator Bill Brady
News from the Capitol
Senator Brady Reacts to Passage of SB 2059, SB 2047


News_from_State_Rep._Dan_Brady


Statehouse Update from Jason Barickman
Loss would be $9.8 million for McLean Unit #5

Publisher Ed Pyne - Pyne Needles
Big day at our house


Chimperscage - by Alan Look



Best Look Magazine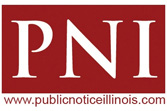 Mystery Photo, Legal Notices, Obituaries, Service Directory, School and Senior Information, and Classified advertisements
Pick up a copy for these stories and more.
---
Joseph Cleary Sworn In As Newest Unit 5 Board Member Filling Schuster's Vacant Seat
A new member for Normal-based Unit 5 School Board was sworn in at the group's regularly scheduled meeting at district headquarters on Wednesday, April 27. Joseph Cleary was selected to fill the vacancy on the Board which resulted from Denise Schuster's resignation at the end of March, the result of a job transfer for her husband. Cleary will fill the remainder of Schuster's term and is expected to run for office for the first time to retain the seat when it comes up for a public vote in April 2019. Cleary was one of four people who applied for and were interviewed for the slot on the Board.
Cleary is employed at Illinois State University as an Instructional Assistant Professor of Construction Management and the Professional Practice Coordinator in the Department of Technology.
Cleary has been in the Bloomington-Normal community for almost 13 years. He is married and is the father of two school-age children. He has been active in the parent teacher organization at Parkside Elementary School.
He has been involved with Unit 5's Citizens Advisory Council (CAC), which serves as a liaison between the district and its community. Mr. Cleary currently is president of the CAC, a position he will resign as a result of his appointment to the School Board. He has also served as a committee facilitator during Unit 5's recent Strategic Planning.
Cleary's civic involvement in the community prior to joining the Board included being a 2015 graduate of Leadership McLean County, and is a member of the Town of Normal Planning Commission. He also was an expert member of the City of Bloomington Comprehensive Planning Committee, and is the Vice President of Non-Tenure Track Faculty at ISU. In his free time, he coaches soccer for Prairie City Soccer League.
"I'm honored to have been appointed and selected and to be working to help educate the 13,000 plus students of the district," Cleary said in his first public statement as a Board member.
Board Elections Held: After Cleary was seated, elections for Board President, Vice President, and Secretary were held. Meta Mickens-Baker retained her post as Board President for a second year; Board Member Jim Hayek, Jr. succeeded Schuster as Board vice president, and Board Member Gail Ann Briggs was elected Board Secretary, succeeding Mike Trask.
"Those Who Excel" Award Nominees From Unit 5 Announced: Hayek announced to Board members that a slate of nominees for the "Those Who Excel" award, given by the Illinois State Board of Education, has been announced. Unit 5's nominees in their categories are: Classroom Teacher – Jennifer Gibson, Benjamin Elementary third grade teacher; Student Support Personnel (certificated) – Tera Hafermann, Normal West IMC Specialist; Educational Service Personnel (non-certificated) – Gwen Pebbles, Evans Junior High School Paraprofessional; Community Volunteer – Garry Hendricks, Pepper Ridge Promise Council Volunteer; School/District Administrator – Laura O'Donnell, Director of Secondary Education; Team -- Cedar Ridge Bilingual Team; and Early Career Educator – Devin Wilson, Normal West Math Teacher.
Hayek explained to Board members that a district committee made up of previous award winners selected the nominees, who will now go through an extensive application process. Award winners will be notified in August.
Other Developments: Dr. Mark Daniel, district superintendent, informed Board members senior assessment testing, conducted at the request of Illinois State Board of Education will be taken by fifth and eighth graders and high school seniors shortly and is expected to be completed by the end of the school year.
Daniel said Normal Community West High School will hold a fundraiser for its Freshman Mentoring Program on April 30, and that the company which has been handling its busing services, Cincinnati, Ohio-based First Student Bus Co., is estimating servicing 124 routes when the school year begins for the fall in August. That's a decrease in routes currently, as 134 routes are currently serviced.
Normal West Community High School's "Good News": Casey Engelhorn was selected as the Illinois Future Farmers of America State Winner in the project area of Small Animal Entrepreneurship. Englehorn's Supervised Agriculture Experience Program consisted of raising, training, and showing Dachshunds. She was recognized at an FFA function on April 2 and again at this meeting by district Board members. Englehorn has shown her dogs all over the United States, as Dr. Kevin Enderlin, agriculture teacher at Normal West, explained to Board members.
Englehorn recently showed her dog at the Westminster Kennel Show in New York City. She will also be competing at the regional level against nine other state winners this summer. Englehorn is part of Normal West's Supervised Agriculture Experience Program, which Enderlin oversees. The program allows Agriculture students gain additional Agriculture and Career experiences outside of the Agriculture classroom.

---
Check out Best Look Magazine!
---



Pamela Martoglio Smith named Nchs Distinguished Alumna


Dr. Pamela Martoglio Smith, graduate of the NCHS Class of 1983, has been named the 2016 Distinguished Alumna by the NCHS Alumni Foundation, NFP. She is the daughter of Gerald and Joan Martoglio of Bloomington. Dr. Smith will be recognized at the NCHS Commencement held at the Bloomington Coliseum on May 28 at 6:00.
Dr. Smith is an analytical chemist and business leader who was recently named the General Manager of Analytical Chemistry Services for SSCI, a division of Albany Molecular Research, Inc. She oversees 100 staff in West Lafayette, IN, another 75 in Albany, NY, and 25 in India. Her career has spanned a wide range of responsibilities in departments such as research and development, sales and marketing, project management, and operations. A specialist in infrared microspectroscopy, she has won awards for her work on archaeological textiles and dyes and has done extensive research in forensics, analysis of hair fibers and hair-care products, packaging materials, and even analysis of artists' colors. The author of over 50 professional papers, her articles also appear in technical reference books and journals, such as Isolation and Identification of Drugs and Poisons, Clarke's Analytical Forensic Toxicology, The Journal of Pharmaceutical Science, Vibrational Spectroscopy, and Analytical Chemistry. Dr. Smith is often an invited speaker to regional and national meetings in her field and has in print her contributions to proceedings of international meetings.
After graduating from Illinois Wesleyan University in 1987 with a degree in Chemistry, Dr. Smith completed her Ph.D. in Analytical Chemistry at Miami University, Oxford, Ohio (1992) and completed a post-doctoral industrial fellowship with Spectra-Tech, a division of Nicolet Company that specializes in research in molecular spectroscopy. In 1996, she began field work as a specialist in infrared and Raman spectrometers, and later moved to Philip Morris International as a research scientist and technical director for the Materials Analysis Group, analyzing polymers, adhesives, coatings, and laminates. In 1999, she began her career with SSCI working her way up from research investigator to her current leadership role. During this time she also earned her certification in Lean Six Sigma, a methodology that uses data to diagnose problems, remove waste, and increase efficiency. Under this program, Dr. Smith generated over two million dollars in yearly savings for her company while improving product quality and processing methodology. She was also the lead in transitioning her company from a privately held company to part of a global public company.
Her business acumen is matched only by her research skills as a recognized leader in analytical chemistry. She has won the Philip Morris Management Incentive Award for improving quality and lab efficiency, the Nicolet Outstanding Contributor Award, the Microbeam Analysis Society Student Award, and the Dissertation Fellowship Award from the Miami University Chemistry Department.
While continuing to devote time and energy to her professional life, Dr. Smith is very active in her local community in supporting public education. In 2010, in response to Indiana's funding crisis for public schools, she started a Facebook site "Save Our Schools: TSC (Tippecanoe School Corporation)" and founded this organization. She now serves as Vice President of the Public School Foundation for the county, which supports grants for teachers in all public schools. She also serves as an advisor to the Superintendent of the Tippecanoe School Corporation via the TSC Long-Range Facility Planning Working Group.
Dr. Pam Martoglio Smith credits former NCHS Chemistry teacher Mr. Don Gore for her excellent preparation in chemistry that paved her way for success both as a student and professional chemist.





Bloomington Kiwanis Mother's Day Flower Sale this weekend


Raises Funds To Send More Local Kids To Camp Limberlost
Bloomington Kiwanis Mother's Day Flower Sale is now a tradition, with this being its seventh annual sale and largest fundraiser. The club holds this event every Mother's Day weekend selling thousands of flowers and plants to the community. Just as always, their white flower tents are located between Yankee Candle and Ann Taylor Loft at the Shoppes at College Hills, offering a host of annuals, herbs, vegetable garden plants, and hanging and potted plants.
This year the Mother's Day Flower Sale fundraising event is from 9:00 AM to 7:00 PM on Wednesday, May 4; Thursday, May 5; Friday, May 6 and Saturday, May 7. The sale is closed on Sunday, Mother's Day, in honor of our mothers.
The flowers are provided by fundraising partner Wendell Niepagen Greenhouses with a wide selection of quality annuals, herbs and vegetable garden plants. Lovely hanging baskets and large planted pots make perfect Mother's Day gifts. A popular feature of the Mother's Day Flower Sale is the Master Gardeners on site, local experts to help advise shoppers and to share tips on how to plant pots, how to pick the right plant for light and soil conditions, and more.
Kiwanis members set up, care for, and assist shoppers with the sale of the plants in order to raise funds for its main signature service project, Camp Limberlost, originally begun by The Pantagraph. Proceeds from the sale go to helping local deserving children go to camp, as well as other local children's projects. Each summer, since 1931, Bloomington Kiwanis sends approximately 130 eight to ten year olds who have been identified as children who would benefit from a camping experience, to Camp Limberlost at East Bay Camp at Lake Bloomington. The club's mission focusing on children is supported by fundraisers throughout the year including Mother's Day Flower Sale, Pancake Days, Peanut Days, cheese sales, golf outings and individual donations.
The Bloomington Kiwanis Club meets every Monday at noon for one hour at Biaggi's off Veterans Parkway in Bloomington. Lunch and a program are included at each meeting. More information can be found at www.bloomingtonkiwanis.org .





Bloomington Normal Youth Symphony Spring Concert to be May 8


The Bloomington Normal Youth Symphony, under the direction of Deanne Bryant, will present its free Spring concert on Sunday, May 8, at 7:00 PM, in Westbrook Auditorium of Presser Hall on the Illinois Wesleyan University campus. The concert program will include "The Star-Spangled Banner" conducted by Aaron Manuel, student conductor; "March and Procession of Bacchus" by Delibes; "Barber of Seville Overture" by Rossini; "Zampa Overture" by Herold; "Rhosymedre" by Vaughan Williams; and "Espana Cani" by Narro.
The winner of our 2016 Howard H. Rye Solo Competition is Jeremy Wallace who will be playing the First Movement of "Clarinet Concerto in A Major" by Mozart. Jeremy is the son of Michael and Paula Wallace and will graduate from Tri-Valley High School this Spring where Mr. Dan Marcotte has been his band director. He has participated in ILMEA (District and All-State, Solo and Ensemble Contests in which he received "Best in Day" twice, and Twin City Honor Band. Jeremy has received academic recognition as a member of the National Honor Society, WYSE team, math team, and Scholastic Bowl. He plans to major in Chemical Engineering at the University of Iowa.
The Board of Directors of the BNYS has announced recipients of two music camp scholarships for the first time this year. Miss Elizabeth Scoma will be attending Blue Lake Music Camp with the support of the Iris and Carson Varner Scholarship. Victoria Ervin will be attending the Illinois Chamber Music Camp at Illinois Wesleyan University with the support of the newly established Deanne Bryant Music Camp Scholarship.
The Bloomington Normal Youth Symphony is currently auditioning students for Fall membership. Auditions for membership are open to students from age 10-21 by scheduling a private audition with conductor, Mrs. Bryant, at 888-NOTE. Please check our new Web site www.bnyouthsymphony.org for more information.






Alan Look Photography - Bloomington - Normal's Best Look in Sports Action Photography
Images from recent games are available for viewing and purchase
Normal Community Ironmen, Normal Community West Wildcats, Ridgeview Mustangs, University High School Pioneers, Central Catholic Saints, Lexington Minutemen, ElPaso Gridley Titans, Illinois State University Redbird, Illinois Wesleyan Titan, State Farm Holiday Classic, McLean County Tournament, HOI Conference, Heart of Illinois
---
Historic North Street
---
---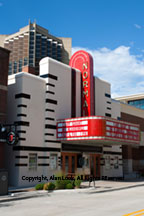 coming next to the Historic
Normal Theater
All seats $7• Refreshments $1
Doors open 6:30 pm • Showtime 7:00 pm
Prize drawing every night
Great cartoons before classic movies
Hotline: 454-9722

Francofonia
Fri & Sun, May 6 & 8 • 7:00 PM
Director Alexander Sokurov applies his personal vision onto staged re-enactments and archives for this portrait of real-life characters Jacques Jaujard and Count Franziskus Wolff-Metternich and their compulsory collaboration at the Louvre Museum under the Nazi Occupation. These two men - enemies then collaborators - share an alliance which would become the driving force behind the preservation of museum treasures.

Youngblood
Friday, May 6 • 10:30 PM
Saturday May 7 • 12:00 AM
Dean Youngblood (Rob Lowe) is an exceptionally skilled young ice hockey player trying to make a name in the Canadian Junior Hockey circuit and impress scouts from the National Hockey League. However, he becomes bullied by goon Carl Racki (George Finn), who has injured Dean's teammate and friend, Derek (Patrick Swayze). After Dean returns to his childhood home deflated, his father (Eric Nesterenko) tries to toughen up the hockey prodigy for a rematch with Racki. R / 110 min.

My Golden Days
A Beyond Normal Films Choice
Saturday, May 7 • 7:00 PM
Paul is preparing to leave Tajikistan, while thinking back on his adolescent years. His childhood, his mother's madness, the parties, the trip to the USSR where he lost his virginity, the friend who betrayed him and the love of his life. Directed by Arnaud Desplechin. Unrated (Mature) / 123 min. In French with English subtitles.
__________________________________


May
issue of Best Look Magazine Available
Best Look Magazine is a quarterly sports and leisure magazine featuring sports, events, and people primarily from McLean County. Every story has a photo and every photo has a story. The magazine is published by Alan Look Photography. Please check it out at your convenience at

http://bestlookmag.com.
Single issues availble

.
Free online Preview!
---
Normal Public Library Happenings
---
Need artwork for your home or office?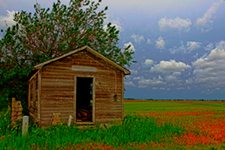 Check out the Canvas Gallery Wraps offered by Alan Look Photography!




NCHS Alumni Foundation Announces Scholarship Winners


The NCHS Alumni Foundation, NFP, has selected four graduating seniors as recipients of its annual scholarship program. Applicants are chosen on the basis of their academic records, letters of recommendation, personal essay, school activities, and community/volunteer service. Scholarships are awarded in four categories: academic excellence, the Fine Arts, prospective teaching career, and nursing.
The recipient of the Scholarship for Academic Excellence is Reid Gramm, son of LuAnn Gramm and the late Dr. Bradley Gramm of Bloomington. Reid will be attending Illinois State University this fall, majoring in Business Information Systems. His leadership and academic talents led him to be selected for the Hugh O'Brian Youth Leadership seminar, Illinois Boys' State, National Honor Society, Mu Alpha Theta, and the Tri-M Music Honor Society. In addition, he is active in the Peer Leadership program, was a founding member of NCHS iRon Cares, and served as a leader in the Fellowship of Christian Athletes and on class boards. Outside of school he was a founding member of the local Youth Engaged with Philanthropy committee, volunteers with his church's outreach program to economically disadvantaged children, and is very involved in 4-H.
Andrew Johnson, son of David and Kelly Johnson of Bloomington, has been awarded the scholarship for a student planning to major in the Fine Arts. He will be entering a competitive vocal performance and/or organ performance program at Illinois Wesleyan, the University of Illinois, or Valparaiso University. Throughout high school he participated in Court and Madrigal Singers, the school musicals, and the Jazz Choir. An honor student, he is a member of the National Honor Society, Mu Alpha Theta, and the French Honor Society. His musical talents won him first place in the 2015 Illinois Federation of Music Clubs Composition Competition and second in the Illinois State Piano Competition. He also volunteers to play for local nursing homes, hospital waiting rooms, and church services.
Andrew Martin, son of James F. Martin, Jr., and Kristina Martin of Bloomington, is the recipient of the scholarship for a graduate who intends to pursue a career in teaching. He will be attending the University of Illinois at Urbana-Champaign with a major in English and minor in Secondary Education. He is a member of the National Honor Society and the Spanish National Honor Society, received the FBLA's Leader Award last year, and founded and served as president of the Rubik's Cube Club. In the community he has helped to package meals for the Midwest Food Bank, conducted interactive "laboratories" for the children at the Children's Discovery Museum, and helped in the Grove Elementary After-School Program. He is also a certified instructor with over 100 hours of teaching experience in martial arts.
The winner of the Ann Kraft Memorial Scholarship in Nursing is Noelle McNett, daughter of Shane and Cyndy McNett of Normal. She will attend Indiana Wesleyan University with a major in nursing. During her years at NCHS, she participated in cross country and JV basketball and served as the Ironman mascot for two years. She was also a member of the Fellowship of Christian Athletes and the Principal's Advisory Council. Within the community, she has taught Sunday School, taken part in food drives, collected goods for the underprivileged, and volunteered at Advocate Bro-Menn Hospital in both Family Medicine and Guest Services. This summer she will be volunteering with her church to build homes for needy families in Haiti.
Anyone interested in contributing to the NCHS Alumni Foundation Scholarship Program should contact the Foundation's Treasurer at (309)-662-8219 or send inquiries in care of the Foundation to the high school address, 3900 East Raab Rd., Normal, IL 61761.





Town of Normal to perform Spring Hydrant Flushing May 8-14


Fire hydrant flushing is performed to remove any sediment or stagnant water from the distribution system and to test fire hydrant operation. These steps are taken to improve the overall water quality within the distribution system and to insure the delivery of the highest quality of water possible. As in the past, the water may become temporarily discolored and residents should avoid washing clothes between the hours of 10:00 P.M. and 8:00 A.M. while flushing is in progress in your area. The following schedule will give the approximate day they will be in your area.
• May 8 - 11 – Areas north of College Avenue that are east of Constitution Trail and south of Shelbourne Drive. Included: Beechwood Court, Basswood Lane, Heritage Road, Regal Drive, and also – Collie Ridge, Tramore Subdivisions as well as areas east of Veterans Parkway and South of I-55.
• May 10-11 – Areas west of Linden Street and north of Raab Road as well as Heartland Ridge and Lincoln College.
• May 10-13 – Areas south of College Avenue and east of Constitution Trail.
• May 11-14 – Ironwood, Wintergreen, Northfields, Heather Ridge and North Bridge Subdivisions as well as areas south of College Avenue and west of Constitution Trail.
• May 10-14 – Areas that are between west College Avenue and Raab Road that are west of Constitution Trail as well as the Pines, Pheasant Ridge, Carriage Hills, and Pinehurst Subdivisions.
Visit www.normal.org/hydrantmap for a Town wide view of the Hydrant Flushing Map and to see when hydrant flushing will be performed in your area. Additionally, questions regarding the hydrant flushing can also be referred to the Water Department at 454-9563.



Jacob Mattia and Mary Claire Lartz named U High prom king & queen


Selected to be king and queen of University High School's prom, held last Saturday at ISU's Bowlimng & Billiards Center, were Jacob Mattia and Mary Claire Lartz.
Mattia is the son of Randy and Dawn Mattia, Normal. Lartz is the daughter of Casey and Maribeth Lartz, Bloomignton.
Members of the prom court were: John Diffor, son John and Deborah Diffor, Bloomington; Jillian Campbell, daughter of Barbara Campbell, Normal; Brett Drake, son of William and Angela Drake, Bloomington; Cassandra Holmes, daughter of Christine Brown and Dennis and Rebecca Holmes, Bloomington;
Matthew Napolitano, son of Neil and Susan Napolitano, Bloomington; Madigan Landess, daughter of David and Susan Landess, Bloomington; John O'Connell, son of Thomas and Kristy O'Connell, Bloomington; Mia Riddell, daughter of Charles and Marianne Riddell, Bloomington; Jonathan Rink, son of Timothy and Susan Rink, Bloomington; and Christina Su, daughter of Charles Su and Jean He, Bloomington.





Children's Discovery Museum to host awesome 80's Party Friday, May 13


The Town of Normal Children's Discovery Museum (CDM) will host an Awesome 80's Party on Friday, May 13 from 7:00 to 10:00 p.m. At this adults-only party, guests will experience the Museum as they never have before – empty of children and full of totally rad style.
Guests can get their groove on at a dance party with D.J. Chuck "C", visit a video arcade provided by Arcadia, or amp up their 80's style with hair and make-up services from First Edition and the Zoo Lady.
"The Children's Discovery Museum is an exciting place for people of all ages," said Interim Museum Manager Shelly Hanover. "Adults age 21 and over will be able to celebrate their inner child by making friendship pins and slap bracelets, competing in 80's trivia, and playing "Who Shot J.R.?""
Guests will be treated to a light dinner from Medici featuring a macaroni and cheese bar, sloppy joe sliders, and more. Each guest will receive a drink ticket and additional beverages will be available for purchase.
Tickets are $20 before May 10 and $25 after May 10 and at the door. Tickets may be purchased through the Children's Discovery Museum or by calling 309-433-3444. An online purchase option if available for a slight upcharge at Eventbrite.
In addition to the Museum festivities, guests are encouraged to check out an "after hours" option at the Normal Theater. The movie Sixteen Candles will be showing at 10:30 p.m.