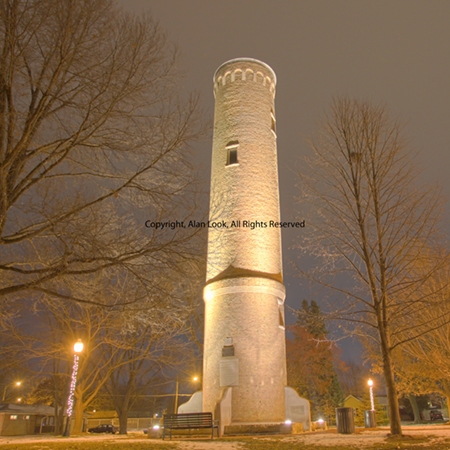 Stop by our office in Normal at:
1702 W. College Avenue, Suite G, Normal, Illinois 61761
Tower Park
---
Buy your copy today!

Every Photo has a Story, every Story has a Photo
A publication by Alan Look Photography
McLean County's Sports and Leisure Magazine
Published Feb 15, May 15, Aug 15, Nov 15

Sports Photos
Photo Reprints from
Alan Look Photography

---
Pick up a copy of the current Normalite for Senior and Normal Township event listings.
---
---
---




McLean County Board Report


Enterprize Zone expanded in downtown Bloomington
Matt Sorensen, Chairman
Recording Secretary: Judith A. LaCasse



No meeting this week



---

2014 McLean County barn quilt celebration to be held at David Davis Mansion
As McLean County farmers look forward to another harvest season, area barn quilt fans are gearing up to present another new "crop" in celebration of our county's farming heritage and the talents of local quilters, artists and poets. The Barn Quilt Heritage Trail – McLean County project has placed 30 painted plywood quilt squares on area barns and other buildings, and in the future, will be under the sponsorship of University of Illinois Extension in Livingston, McLean and Woodford Counties.
The third annual Barn Quilt Heritage Trail – McLean County celebration will be held from 10 a.m. to noon, Saturday, August 23, at the David Davis Mansion State Historic Site, 1000 Monroe Dr. in Bloomington. The event is free and open to the public.
Local poets Judith Boudreaux, V. Joseph Boudreaux, Peg Kirk, Ardis Stewart, and M. Irene Taylor will read poems they have written about the 2014 McLean County Barn Quilts for "Words on Quilts." The poetry reading is a production of the Illinois Voices Theatre, a member unit of the Illinois Theatre Consortium based in Bloomington, and is partially funded by the Town of Normal's Harmon Arts Grant Program.
The event will also include an auction of painted 2x2 wooden quilt squares, and a group of local artists sketching and painting on site. The official guidebooks with the Barn Quilt sites will be available at noon.
The Bloomington-Normal Area Convention and Visitors Bureau, David Davis Mansion Foundation, and Corn Belt Energy have provided additional support. Numerous volunteers of all ages and backgrounds, and many businesses and organizations have contributed to this project that promotes local tourism and highlights the arts and agriculture.
For more information, look for McLean County Barn Quilts on Facebook or visit the website at www.mcleancountybarnquilts.com.
About the Barn Quilt Heritage Trail - McLean County
Area barns and other buildings are being decorated with 8 x 8-foot quilt squares painted on plywood. Participating site owners work with the Barn Quilt Committee to select designs and colors for their barn quilts, and some have worked on the creation of their own barn quilt blocks.
The quilt squares will remain on the buildings at least five years, and additional sites around McLean County will be added each year through 2016. The structures are visible from the road or on a site that is frequently visited. Owners contribute toward the cost of construction and promotional expenses for the project.
Numerous volunteers of all ages and backgrounds, and many businesses and organizations also contribute to the effort to "stitch" many elements together for this commemorative project that promotes local tourism and highlights the arts and agriculture.





Community Cancer Center Names New Board Officers


The governing board of the Community Cancer Center, 407 E. Vernon, Normal, elected new officers, effective July 1, 2014.
Pastor Elyse Nelson Winger of Illinois Wesleyan University is the new chair, replacing attorney Darrell Hartweg. Civic leader Roger Hunt is the new vice chair, replacing civic leader Carl Sneed. Steve Wannemacher of Heritage Enterprises will serve as new secretary and John Zell of OSF St. Joseph Medical Center will remain treasurer.
Retiring from the board after completing their third three-year terms are Paul Pedersen, M.D., and Laurette Stiles of State Farm. Newly elected to the Board is Judge Paul Lawrence.
In addition, new officers were elected to the Community Cancer Center's Foundation Board of Managers. Cheryl Jackson of State Farm is the new president, replacing Jeff Secord of IPI Wealth Management. Tim Leighton of Leighton Legal Group is new vice chair, and Mary Bennett-Henrichs of Integrity Technology Solutions is secretary/treasurer.
New members of the Foundation Board of Managers include Mary Bennett-Henrichs; community leader Deanna Frautschi; community leader Rog


In The August 14 2014 Printed Normalite:
Get the news sooner? Subscribe Here!
---
Bill Linneman
Pollywog to Shellback

Helen J. Leake's Gardeners Tips
Phalaenopsis orchid not that hard to grow

The Spectator by Jim Bennett
The 'Moderation' of Rodney Davis

Capitol Facts by Rich Miller
Another Chicago Democrat gets off easy

They Call me Spence
Family summer vacation declared!

Classic Colcalsure
Ball Park Favorites

Normal Town Council Report
by Steve Robinson
No meeting this week

Unit 5 School Board Report
by Steve Robinson
No meeting this week

McLean County Board Report
No meeting this week

Capitol Commentary from Senator Bill Brady
Fair time is Bill signing time

News_from_State_Rep._Dan_Brady
Subpoenas issued for Neighborhood Recover Initiative investigation

Publisher Ed Pyne - Pyne Needles
Redbird Fan Fair set for Aug. 16 at ISU

Chimperscage - by Alan Look
Rob - Give Pete a Seat.
A New Best Look Magazine arrived August 15th!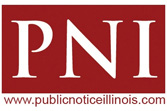 Mystery Photo, Legal Notices, Obituaries, Service Directory, School and Senior Information, and Classified advertisements
Pick up a copy for these stories and more.
---
---

Check out Best Look Magazine!
May issue now available




---
Relay For Life Holding "Stand Up To Cancer" Watch Party At Moose Lodge On Friday, Sept. 5


Relay For Life of McLean County will hold a watch party for the kickoff of "Stand Up To Cancer," an hour-long, commercial-free telecast which will highlight the work being done by "Dream Teams" of cancer researchers as well as acknowledge donors – which includes the American Cancer Society – who make such efforts possible. This event also seeks to build excitement for the 2015 Relay For Life season.
The partnership between ACS and SU2C will kick off with a star-studded fundraising special that will be telecast simultaneously on ABC, CBS, FOX, NBC, and many other cable networks. The broadcast will feature celebrity ambassadors and exciting musical performances. The local "Watch Party" for this event will be held Friday, Sept. 5, from 6-7p.m. at the Moose Lodge, 614 IAA Drive in Bloomington. There is a $25 registration fee, which includes a T-Shirt, luminaria, and buffet dinner.
Registration for this event must be done online at HYPERLINK "http://www.standup2finishthefight.org" www.standup2finishthefight.org, and search for BLOOMINGTON. The registration deadline is Friday, Aug. 15. Using and signing up at this website is the only means of registering to attend this event.
To date, Relay For Life of McLean County has raised $7,613,633 since the first Relay event was held here in 1995. The current fiscal year for Relay For Life of McLean County will end on August 31, allowing for donations to be applied to our 2014 Relay total.
More information may be obtained by contacting either Dede Verplaetse (VER-plates) at 309-261-5521 or Steve Robinson at 309-242-7838.






McLean Co. Delinquent Tax Sealed Bid Auction


McLean County, as Trustee, has completed their tax deed proceedings on real estate properties that were delinquent for 2010 and prior real estate taxes. The County, as Trustee, will now offer for sale the real estate obtained to the public. They will offer approximately 29 items through a sealed bid auction sale. All sealed bids must be in the McLean County Treasurer's Office located in the Government Center, 115 E. Washington Street, Room M101, Bloomington, Illinois 61702 no later than the close of business on August 22, 2014.
The sale of these lots should be a major benefit to both the Taxing Districts and the neighboring property owners. This sale will place the properties into the hands of individuals who have an interest in owning them. The County, as Trustee, hopes that these new owners will both maintain the property and keep the real estate taxes paid. By eliminating abandoned properties, the appearance of the neighborhood should improve and the value of adjoining properties should increase.
The required minimum bid is between $483.00 and $633.00 per item. All items will be sold to the highest sealed bid received on or before August 22, 2014. Complete bidder's packets and sale catalogs are now available at the McLean County Treasurer's Office or online at www.iltaxsale.com.
For further sale information, contact the Auction Sale Department of the McLean County Tax Agent's Office. The telephone number is 1-800-248-2850 or 618-656-5744 or visit us at www.itaxsale.com. Office hours are 8:00 a.m. and 5:00 p.m. Monday through Fridays.



Alan Look Photography - Bloomington - Normal's Best Look in Sports Action Photography
Images from recent games are available for viewing and purchase
Normal Community Ironmen, Normal Community West Wildcats, Ridgeview Mustangs, University High School Pioneers, Central Catholic Saints, Lexington Minutemen, ElPaso Gridley Titans, Illinois State University Redbird, Illinois Wesleyan Titan, State Farm Holiday Classic, McLean County Tournament, HOI Conference, Heart of Illinois
---
Historic North Street
---
Unit 5 Lunch Menus
Elementary Schools
Jr. High Schools
High Schools




Menu subject to change.

Menus subject to change. White or chocolate milk offered with all meals.

**Food may contain Pork**
---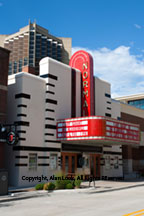 coming next to the Historic

Normal Theater




All seats $7 • Refreshments $1
Doors open 6:30 pm • Showtime 7:00 pm
Prize drawing every night
Great cartoons before classic movies
Hotline: 454-9722



BELLE
Thurs. - Sun. • Aug. 14 - 17
Inspired by the true story of Dido Elizabeth Belle, this feature follows the story of an illegitimate mixed race daughter raised by her aristocratic great-uncle and his wife. A compelling story which tackles several issues—race, class and morality. PG/104 minutes

50 TO 1
Thurs. - Sun. • Aug. 21 - 24
A film based on the true story of horse racing legend Mine That Bird. PG-13/110 minutes

WORDS AND PICTURES
Thurs. - Sun. • Aug. 28 - 31
An art instructor and an English teacher form a rivalry that ends up with a competition at their school in which students decide whether words or pictures are more important. PG-13/111 minutes



__________________________________


May issue of Best Look Magazine Available
Best Look Magazine is a quarterly sports and leisure magazine featuring sports, events, and people primarily from McLean County. Every story has a photo and every photo has a story. The magazine is published by Alan Look Photography. Please check it out at your convenience at http://bestlookmag.com. subscriptions and single issues availble

.




Electronic issue is free!



---



Normal Public Library Happenings



Normal Public Library to Open New Seed Library
People across the country want to know where their food comes from and they are seeking out local farms and gardens to find fresh locally produced fruits and vegetables. This national trend is taking root in central Illinois and an important new community building effort in Normal, Illinois will help people gain access to sustainable healthy food.
The Normal Public Library is starting a seed library. Seed libraries, often located in public libraries or other community gathering points, are institutions created for the purpose of sharing seeds. There are hundreds of seed libraries in the United States and more are being started every year.
"The idea is that a library patron can 'check-out' seeds to grow themselves, let plants 'go-to-seed', and return seeds to the library to share with other community members," said Bill Davison, Extension educator, Small Farms and Local Food Systems. Seeds circulated at lending libraries are usually regionally adapted and are heirloom varieties (unlike most commercial "hybrid" seeds) so that the next generation of seeds will produce plants similar to the parent plant. The purpose of seed libraries is to reconnect local people with their food systems and provide them with locally adapted seeds.
Library staff and University of Illinois Extension Local Food Systems Educator Bill Davison will be in the new café space in the library on September 11 from 6 to 7:30 p.m. to explain how the library works, give a demonstration on saving tomato seed, and to distribute free vegetable and native plant seeds. Garlic and fall planted perennial onions will also be available and fall is the best time to plant these crops.
"Come and meet with your neighbors, bring seed to share, and connect with a vibrant growing movement in our community," said Davison.





---
Need artwork for your home or office?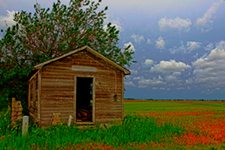 Check out the
Canvas Gallery Wraps offered by Alan Look Photography
!
---