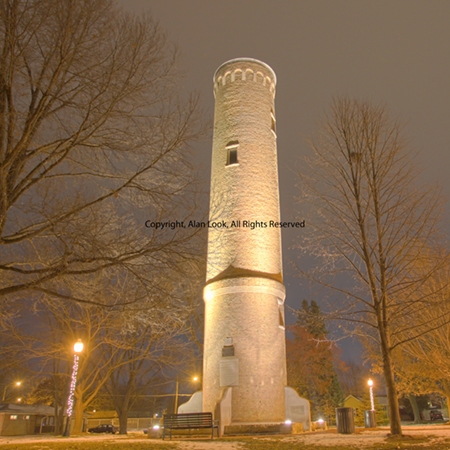 Stop by our office in Normal at:
1702 W. College Avenue, Suite G, Normal, Illinois 61761
Tower Park
Our Publications:
The Normalite
The Quill (serving Carlock, Hudson & Danvers)
Chenoa Town Crier
Gridley Times
Lexingtonian
Ridgeview Review
Heyworth Buzz
LeRoy Leader
---
Buy your copy today!

Every Photo has a Story, every Story has a Photo
A publication by Alan Look Photography
McLean County's Sports and Leisure Magazine
Published Feb 15, May 15, Aug 15, Nov 15

Sports Photos
Photo Reprints from
Alan Look Photography

---
Pick up a copy of the current Normalite for Senior and Normal Township event listings.
---
---
Council Conditionally Approves Amended Site Plan For Grossingers

With one alteration, Normal Town Council members voted unanimously to conditionally approve an amended site plan for Grossinger Motors, 1430 Ft. Jesse Rd. The alteration came in the form of allowing the parking lot to have lighting of 25 footcandles, a measurement which exceeds the measurement of 10 footcandles allowed by Town Municipal Code. Grossinger had considered 30 footcandles at one time before dropping that number down by five.
Normal Planning Commission members, upon being presented with Grossinger Motors' lighting request calling for illumination of 30 footcandles, approved the request earlier this month.
Mayor Chris Koos and Council member R. C. McBride voted against the amended lighting proposal, McBride arguing the lighting standards were set by the Town for a reason, objecting to the increase.
Community Design Standards established by the Town do not apply to the building currently because those standards were established by the Town in 2003. However, now that such standards are in place, Grossinger Motors would need to adhere to current standards after the remodel is completed, Koos explained.
The site plan also includes the addition of 100 new parking spaces proposed for west of the building. The sales company said this would permit for clusters of cars to be displayed at parking areas south, east, and west of the building. Employees would have a parking area north of the building.
Four Reappointments To Children's Museum Board Announced:
Four members of the Children's Discovery Museum were announced as reappointed toward the close of the meeting. Gina Mandros, Jeff Mavros, Mark Jontry, and Caroline Halperin will continue serving on that Board as a result.
Visitors From "Friends Forever" Welcomed:
Prior to the business portion of the Council meeting starting, Koos took the opportunity to welcome 10 teen visitors – five Israeli and five Arab – to the meeting. They were from the "Friends Forever" program, which the Town has been involved with since 2013. The participants, ages 15 and 16, will be involved in a variety of intercultural exchange and team building activities while visiting our area. Both the Town of Normal and the City of Bloomington will serve as sponsors of this exchange program along and various civic groups throughout the community.
"We're thrilled you're here and we'll see you many times over the next two weeks," Koos told the guests. After the Council session, the entire Friends Forever delegation, numbering 20, including chaperones and organizers, took group photos and mingled for a few minutes with Council members.
Liquor Commission Approves Hotel's Fine:
Prior to the Council session, Council members, meeting as the Normal Local Liquor Commission, unanimously approved a fine levied against CY Heritage Inn of Bloomington Opco, LLC, doing business as Bloomington Normal Courtyard, 310A Greenbriar Dr., for selling liquor to a minor under age 21 during a liquor audit on April 21. It was a second offense in three years for the hotel. Because of that, the hotel agreed to pay a $1,000 fine.
In other action taken, Commissioners unanimously voted to approve the minutes of their regularly-scheduled meeting on March 21 and a special meeting called on May 16.
Omnibus Agenda Items Approved:
Omnibus agenda items approved by the Council included:
• Approval of the minutes of the Council's regular meeting held July 5, 2016.
• Approval of Town of Normal expenditures for payment as of July 13, 2016.
• A resolution to accept bids for the FY 2016-17 miscellaneous sidewalk improvements – 50/50 sidewalk and ADA ramps project and award a contract to Bloomington-based George Gildner, Inc. in the amount of $204,790.
• A resolution waiving the formal bidding process and authorizing a contract with Champaign Signal and Lighting Company for the maintenance of traffic control equipment, highway lighting, and utility locate services.
• A resolution authorizing additional funds in an amount not to exceed $300,000 for extra work required to remediate unsuitable subgrade soils on the Raab Rd.-NCHS to Towanda Barnes Rd. improvement project.
•A resolution accepting the low bid and authorizing a contract with Wilcox Electric& Service, Inc. for the upgrade of lighting systems at the Normal Theater in the amount of $56,949.
• A resolution to appropriate $1.4 million of Motor Fuel Tax funds for the bituminous resurfacing of various streets for the 2016 MFT street resurfacing project.
• An ordinance accepting permanent sanitary sewer easements from the property owners of 801, 803, 8-0, 807, and 809 W. College Ave. and approving compensation of $1,000 per property owner for the easements.
• An ordinance amending the FY2015-16 operating and capital investment budget.

---
McLean County Board Report
????, Chairman
Recording Secretary: Judith A. LaCasse


At the regular meeting of the McLean County Board on Tuesday, July 19, 2016, the Board recognized Mr. Kenneth Pacha for receiving the American Jail Association's Correctional Supervisor of the Year Award. The Board also recognized Mr. Adam Ghrist for receiving the McLean County Bar's Young Lawyer of the Year Award.
The County Board approved the Chairman's Appointments to the Standing Committees, Sub-Committees and the Liquor Control Commission.
The County Board asked the Zoning Board of Appeals to hold an additional public hearing to take further testimony on the proposed text amendment.
---
Updated Railroad Construction Road Closures in Normal
The Town of Normal received a revised schedule of road closures related to the Illinois High Speed Rail project.
The closures are required to complete the work on the railroad tracks and to replace the roadway crossings. A detour route will be marked for each closure.
Below is the current closure schedule:
Linden Street: July 19 thru September 10
Fell Avenue: July 20 thru August 15
Fort Jesse Road: August 1 thru September 3
College Avenue/Mulberry Street: September 11 – October 17
Beech Street/Broadway: October 17 – November 19
*Above schedule subject to change.
Maps detailing the closure location and marked detours are available at www.normal.org.
For more information regarding this project or the proposed work, please contact the Project Hotline: 1-855-IDOT HSR (1-855-436-8477) or visit www.idothsr.org.




IEMA Awards McLean Co. $47,745.54 to Support Local Emergency Management Agencies
Grants totaling $4 million awarded by the Illinois Emergency Management Agency (IEMA) will help 120 accredited city and county emergency management agencies throughout Illinois support local disaster preparedness and response efforts. McLean County was awarded 47,745.54 in grants.
"Every emergency begins and ends at the local level, and local emergency management agencies are key components of that response and recovery," said IEMA Director James K. Joseph. "These grants will allow them to continue efforts to ensure the safety of the residents in the communities and counties they serve."
The Emergency Management Performance Grants (EMPG) are funded through a grant IEMA receives from the Federal Emergency Management Agency (FEMA). The grants, which are awarded annually, can be used for day-to-day operations of local emergency preparedness and response programs. Award amounts were determined by a base amount plus population-based formula prescribed by administrative rule.



Boys & Girls Clubs Honoring Wm. Brown and the Farringtons
The Boys & Girls Clubs of Bloomington-Normal honored Willie Brown and Duane and Toni Farrington at a Campaign Celebration held Wednesday, July 20 at Jack Lewis Jewelers.
Brown and the Farringtons were presented with the Clubs' 2016 Helping Hands Awards for their leadership and dedicated service to youth in McLean County. Thanks to their commitment and generosity, the Club was able to surpass its 2016 Great Futures Campaign goal of $125,000.
Mary Bennett Henrichs, Integrity Technology Solutions, and Kevin Birlingmair, Heartland Bank and Trust, led the Clubs' 2016 campaign, the third annual campaign in the organization's history.
"Once again, our community has proven to be both extremely generous and committed to improving the lives of those who live here, especially our children – and we are so grateful," said Bennett Henrichs. "This successful campaign will enable the Boys & Girls Clubs to continue to offer outstanding services in a safe, enriching environment for the youth in our community."
Two $10,000 challenge gifts, a combined gift from Willie Brown and Duane & Toni Farrington and a second from Terry Dodds, were both generously matched by the community. Longtime supporters of the Club and advocates for at-risk youth, the Farringtons, Brown and Dodds wanted to help ensure the success of the Club now and in the future. Because the second challenge gift was matched, the Club will be able to start a Junior Leaders program for 25 teenagers this fall.
"This is the most successful campaign in our Club's history thanks to the generous support of our community," said Birlingmair. "By investing in our young people now, we're working together to ensure great futures – for our kids and for our community as a whole."
The Boys & Girls Club provides a safe after-school environment for hundreds of kids on Bloomington's west side. 94% of Boys & Girls Club members receive free or reduced lunch at school and 75% are from single-parent households. The Club serves more than 800 youth annually, with 609 registered Club members and 208 youth served through community outreach. The annual membership fee is $25 per child. Dues are low so no child is turned away, yet it costs the Club more than $500 per member per year to keep the Club open; this is why raising funds is crucial.






Normal Rotary Club elects Jim Rosenlund as new president
Jim Rosenlund has been elected president of the Normal Rotary Club for 2016-17.
Rosenlund is a commercial loan officer and assistant vice president at Heartland Bank. He succeeds Andy Copenhaver, who was Normal Rotary's president for 2015-16.
Other Normal Rotary Club officers for this year are: President-Elect Hank Campbell, Vice President Sherry Hawkins, Treasurer Ryan Fleming and Secretary Marcia Dennis.
Normal Rotary board members for the year are: Director for Club Publicity Larissa McIlvain, Director for Club Service David Taylor, Director for Club Administration Dayna Brown-nielsen, Director for International Service and Youth Service Ann Haugo, Sergeant-at-Arms Bill Semlak and Past President Andy Copenhaver.
The Normal Rotary Club meets at noon Wednesday at the ISU Bone Student Center. For more information, see the club's web site: www.normalrotary.org.


In the July 21 2016 Printed Normalite:
Get the news sooner? Subscribe Here!
---
Bill Linneman
Sailing Down To Rio

Helen J. Leake's Gardeners Tips
Remove breeding sites to prevent mosquitos
The Spectator
by Jim Bennett
Some Love for George W. Bush

Capitol Facts by Rich Miller
Stopgap Budget Let's Warring Parties Gear Up For Big Fight in October

Classic Colcalsure
Here's The Scoop

Normal Town Council Report
Council Conditionally Approves Amended Site Plan For Grossingers

Unit 5 School Board Report
Concerns Remain Despite State Funding Assurances

McLean County Board Report
by Steve Robinson
Regular Meeting This Week

Capitol Commentary from Senator Bill Brady
News from the Capitol
My Prayers Go Out To All Families Affected


News_from_State_Rep._Dan_Brady


Statehouse Update from Jason Barickman
Bipartisan Commission On School Funding Set

Publisher Ed Pyne - Pyne Needles
IWU loses a legend


Chimperscage - by Alan Look



Best Look Magazine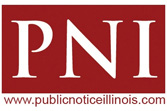 Mystery Photo, Legal Notices, Obituaries, Service Directory, School and Senior Information, and Classified advertisements
Pick up a copy for these stories and more.
---
Concerns Remain Despite State Funding Assurances
Although Gov. Bruce Rauner and members of Illinois General Assembly may have managed to fund K-12 schools for a full year through recently passed legislation, the agreement came with an appropriations bill for funding other areas which will provide funds for only a six-month stopgap period.
Unit 5 Supt. Dr. Mark Daniel addressed the financial boost from the Capitol in his comments at the Board's regular meeting at district headquarters on Hovey Ave. on July 13.
"The economic impact of the budget passing is not as large as one might expect for Unit 5, despite general State aid," he said. He explained Unit 5 receives $6,119 per pupil from the State.
He said the equation works out to where State aid for districts goes down when the Equalized Assessed Valuation in the district increases.
"While the cost of educating our students has been increasing, we are hopeful legislators will get together for true funding reform that doesn't hurt any district," Daniel said.
Normal Community West High School's "Good News": From the beginning of the 2016 Softball season, April Schermann said, her Normal Community West High School Wildcats had been considered out of contention. Detractors said the Wildcats weren't supposed to go too far, Schermann admitted. But persistence paid off and they made the championship game before falling to Oak Park-River Forest, 4-2, in 10 innings on June 11 in Eastside Centre in East Peoria.
David Johnson, principal at Normal West introduced Schermann, her assistants, and her players to Board members. He also thanked the parents for their efforts and support of their players during the season.
"I'm so proud of what we were able to accomplish," Schermann told the gathering, explaining that she has a few assistant coaches who are volunteers. "What my players learned from the experience can be applied for the rest of their lives. We made some memories that will last a lifetime."
From the community, Schermann said, her team saw 'an outpouring of support that just blew us away. We realized then that we're not playing for ourselves, but for something bigger."
Members of the 2016 Wildcats Softball Team were: Olivia Sonetz, Mikayla Fairfield, Jessica Jacobs, Jaxynn Dyson, Brooklyn Bane, Amanda Rogers, Sydney Hollings, Olivia Haas, Emma Boitnott, Kristi Schmidt, Reganne Camp, Savana Mattson, Kate Birlingmair, Ellie Sonnetz, Greta Witter Shannon Doherty, and Laura Branson. Manager was Chumunique Ricks.
Coach Schermann's assistant coaches were Bryan Cumbess, Kendra DeRosa, Jason Fields, Kegan Holderby, and Emily Starkey.
District Started, Ended 2015-16 School Year With Over 13,000 Students: Unit 5 had 13,248 students in classrooms on the first day of the school year last August. When the school year concluded almost two months ago, the district was responsible for 13,496 on the last day of classes, a decrease of 105 students, or nearly 8/10 of one percent. The gap in terms of the number of students at the district's two high schools closed a little, with Normal West gaining nine students to close out the year with 1,578 students and Normal Community High School gaining 27 students to finish the year with a population of 1,973.
Among the four junior high schools, three of them saw declines in population, with Kingsley Junior High School seeing the largest drop, 34 students, finishing the year with 881 students. Kingsley was followed in order of number of exiting students by Parkside Junior High School's 14 for a year-end population of 693; and Chiddix Junior High School's population dropping by just eight students to finish with a population of 717. As a result, in total, the four junior highs numbers in population increased by just one, to 3,160 students.
Among the district's 17 elementary schools, 10 of them had a drop in population compared to the close of the school year in 2015, with Oakdale, Fairview, Glenn, and Northpoint experiencing the sharpest numerical changes. Those schools lost 51, 49, 47, 41, and 37 students, compared to their populations at the end of 2014-15, respectfully. Brigham Elementary saw the largest increase in population versus this time last year, adding 29 students, bringing the school's total to 217. As a whole, Unit 5's elementary schools saw a drop of 142 students, or just over two percent overall in attendance, with 6,680 students in class on the last day of school this year.
Promotions And New Hires Announced: During the roughly 80-minute session, it was announced the district has hired Nicole Brown as an assistant principal at Normal West. A graduate of Illinois State University, Brown has been an educator for 11 years at Morgan Park High School in Chicago. She replaces Steve Mintus, who retired in June 2015.
• Angie Codron has been hired as the associate principal at Normal West. Codron, a 15-year teaching veteran, has spent the last 10 of those years at Normal West. Codron replaces Wendy Davis, who will split her time as the assistant principal at Kingsley Junior High and Sugar Creek Elementary.
• The district announced the hiring of Maureen (Moe) Backe to be the new principal at Carlock Elementary School. Backe is currently the District Literacy Specialist, a position she will continue next year, in addition to her Carlock responsibilities. Backe's classroom experience has taken her to Wisconsin, Nevada, Arizona, and the Chicago suburbs. She replaces Scott Vogel, who split his time between Carlock and Towanda Elementary last school year, but now will be Towanda Elementary's principal on a full-time basis.
Dates Set For Laptop Pick-Up By 6th Through 12th Graders: During the meeting, it was announced that a consolidated laptop distribution for all 6th-12th grade students who are renting devices for the upcoming school year will be held early next month. The laptop pickup will be from noon - 7 p.m., on Wednesday, Aug. 3 and Thursday, Aug. 4 at Heartland Community College in the Astroth Community Education Center. Identification in the form of a driver's license or school ID will be required to receive a device, and laptops will only be distributed to a student or his/her parent or guardian. A student unable to pick up his/her laptop at Heartland will receive one during the first week of school. They will not be available at registration.
Next Meeting Wednesday, Aug. 10: There will be no Board meeting on Wednesday, July 27. The next scheduled Unit 5 Board of Education meeting will be on Aug. 10.

---
Check out Best Look Magazine!
---

Free August 1st program helps women overcome effects of cancer treatment
On Monday, August 1, 2016, the American Cancer Society will offer its free Look Good Feel Better program to cancer patients in and around Bloomington-Normal. Guided by volunteer licensed beauty professionals (cosmetologists, estheticians, nail technicians) female cancer patients who participate in this class will learn how to use make-up and skincare techniques to overcome the appearance-related effects of cancer treatment.
The class runs from 4-6 pm and will be held at the Community Cancer Center (407 East Vernon Avenue, Normal). To register or for additional information, please call 309-451-8500 or 800-227-2345.
"Look Good Feel Better is as much about improving and maintaining self-image and confidence as it is about appearance," says Claire Sharp, program manager, with the American Cancer Society. "Patients enjoy the opportunity to spend time in a relaxed, non-medical setting with others in the same situation. And the free make-up and instruction from professionals helps them look and feel better."
Look Good Feel Better is offered through a collaboration between the American Cancer Society; the Personal Care Products Council Foundation; and the Professional Beauty Association. Classes and materials are provided free of charge to women in active cancer treatment.
On top of the very real physical and emotional concerns of the disease itself, the side effects of cancer treatment can be devastating to a woman's self-esteem. In her mirror she sees someone she doesn't even recognize—tired and discolored, with thinning hair and no eyelashes. Patients who have participated in Look Good Feel Better call the program an emotional lifesaver, because it returns them to a sense of normalcy and allows them to smile once again at the person in the mirror.
According to the American Cancer Society, there are a number of anti-cancer drugs in use today, each with its own set of possible side effects. Possible appearance-related effects of chemotherapy and radiation include: hair loss on the scalp, eyebrows or lashes; weight gain or loss; changes in skin pigmentation and texture; skin oiliness, itchiness or peeling; and alterations in nail texture and growth rate.






Alan Look Photography - Bloomington - Normal's Best Look in Sports Action Photography
Images from recent games are available for viewing and purchase
Normal Community Ironmen, Normal Community West Wildcats, Ridgeview Mustangs, University High School Pioneers, Central Catholic Saints, Lexington Minutemen, ElPaso Gridley Titans, Illinois State University Redbird, Illinois Wesleyan Titan, State Farm Holiday Classic, McLean County Tournament, HOI Conference, Heart of Illinois
---
Historic North Street
---
---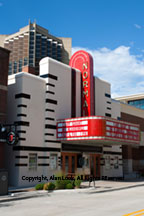 coming next to the Historic
Normal Theater
All seats $7• Refreshments $1
Doors open 6:30 pm • Showtime 7:00 pm
Prize drawing every night
Great cartoons before classic movies
Hotline: 454-9722

The Normal Theatre is closed until August 2nd for repairs and upgrades
__________________________________


May
issue of Best Look Magazine Available
Best Look Magazine is a quarterly sports and leisure magazine featuring sports, events, and people primarily from McLean County. Every story has a photo and every photo has a story. The magazine is published by Alan Look Photography. Please check it out at your convenience at

http://bestlookmag.com.
Single issues availble

.
Free online Preview!
---
Normal Public Library Happenings
---
Need artwork for your home or office?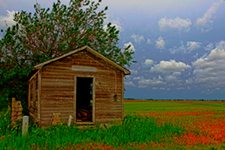 Check out the Canvas Gallery Wraps offered by Alan Look Photography!





Grandstand Line-Up Finalized For 2016 Illinois State Fair


Each year the Illinois State Fair aims to bring in various musical genres in the hopes of attracting music-loving fairgoers of all generations. This year, organizers of the Illinois State Fair are bringing a great lineup to the Grandstand stage.
Ticket prices for each of the shows at the 2016 Illinois State Fair are listed below:
Friday, August 12: Pat Benatar & Neil Giraldo and Melissa Etheridge - Tier 3 - $20 / Tier 2 - $25 / Tier 1 - $30 / Track - $30 / VIP - $42
Saturday, August 13: Meghan Trainor / Hailee Steinfeld / Common Kings - Tier 3 - $28 / Tier 2 - $33 / Tier 1 - $38 / Track $38 / VIP - $50
Sunday, August 14: Jake Owen / Old Dominion - Tier 3 - $15 / Tier 2 - $20 / Tier 1 - $25 / Track $25 / VIP - $37
Monday, August 15: New Odyssey - General Admission - $5
Tuesday, August 16: Dierks Bentley / Tucker Beathard - Tier 3 - $42 / Tier 2 - $47 / Tier 1 - $52 / Track $52 / VIP - $64
Wednesday, August 17: KISS / The Dead Daisies - Tier 3 - $49 / Tier 2 - $54 / Tier 1 - $59 / Track - $59 / VIP - $74
Thursday, August 18: Volbeat / Killswitch Engage / Black Wizard - Tier 3 - $10 / Tier 2 - $14 / Tier 1 - $18 / Track - $18 / VIP - $25
Friday, August 19: Cole Swindell / Kane Brown / LANco / Jon Langston - Tier 3 - $18 / Tier 2 - $23 / Tier 1 - $28 / Track $28 / VIP - $40
Saturday, August 20: Little Big Town / David Nail - Tier 3 - $27 / Tier 2 - $32 / Tier 1 - $37 / Track $37 / VIP - $49
Sunday, August 21: ZZ Top / Gregg Allman - Tier 3 - $34 / Tier 2 - $39 / Tier 1 - $44 / Track $44 / VIP - $54
All tickets are now on sale via Ticketmaster.






Kim's Kind Finds:




A Fitness Plan to Win the Fight


by Kim Behrens Kaufman
It's a cardio party that's taking local fitness center floors by storm.
WERQ pronounced like "work," is a dance fitness class based on pop, rock and hip hop music.
While it helps participants get and stay active – fitness instructor Liz Adams decided WERQ could be used for another positive purpose.
"I saw a friend's social media post, encouraging donations for St. Jude Children's Research Hospital," said Adams. "So, I contacted her and said, 'I would love to host a charity WERQ to help you fundraise!"
Shortly after, the dance fitness planning began– and things quickly fell into a rhythm.
I was thrilled when Liz contacted me offering to help," said fundraiser Tina Mote. "My goal is to raise $1,000 in time for the St. Jude Telethon on Saturday, July 30. My portion is just one piece of a larger team goal – and I couldn't think of a better way to raise awareness and funds for this cause."
The charity WERQ, held at Four Seasons II Health Club in Bloomington took place July 9th.
For a $10 donation, community members gained access to a WERQ party, complete with inspirational music, balloons, raffle items, and a whole lot of dancing.
"There was a ton of energy in the room, I loved every minute of it," said Mote. "Watching so many come together to raise money in an effort to defeat childhood cancer…it was incredible."
"As a mother, I'm glad I could do something to help," added Adams. "Those who came, danced and donated – every bit goes back to helping children win this fight."
Among the many people who united for the special event, there was one in particular…whose personal story resonated more than the music in the room.
31-year-old Lizzy Selzer, is a cancer survivor. Diagnosed with a malignant large cell brain tumor at the age of 10, St. Jude soon became part of her life.
"The hospital worked with my doctors back here to develop a plan – before being sent to Boston for experimental radiation treatments," Selzer explained. "After three months of treatments I returned home, but kept following up with St. Jude during each step of my journey. I remember how welcomed I felt every time I walked into that building. The nurses knew my name, kids everywhere laughing through treatments and playing, doctors explaining my progress to me - and not just my parents."
Selzer says St. Jude left a lasting impact on her life. Today, she works for a non-profit organization, raising money for the Memphis based hospital and other health care organizations.
She's also focused on her personal well-being too.
"Over the last five months, I have started my own health and fitness journey," Selzer explained. "I am an active WERQ fitness participant, and the people I've met through these classes have become good friends."
That's why, this charity WERQ hosted by Adams, meant so much to Selzer – because she knows firsthand the good that comes when people unite through a little fancy footwork…and a lot of heart.
"Seeing this great group come together to dance and raise money for this amazing organization made me so proud to be a part of both of these worlds. Seeing WERQ and St. Jude combine was truly wonderful and I am so grateful to everyone who came out to support the hospital."
Donate: The St. Jude Telethon will be broadcast Saturday July 30 on WEEK-25 from 6:30PM-12:30AM.
If you would like to help Tina Mote reach her goal, email: dtlmote@yahoo.com

Send YOUR idea to Kim's Kind Finds! - Know someone in Normal who's going above and beyond to help the community? How about a team of people coming together to help the cause? Email story ideas to Kim.Normalite@gmail.com.




Bluegrass & Brass On The Grass Of Broadview Mansion Lawn July 23rd
Immanuel Bible Foundation Invites All to Enjoy Free Event
Music lovers and history buffs are invited to the first Bluegrass & Brass On the Grass of the Broadview Mansion, 1301 S. Fell Ave., Normal, on Saturday, July 23.
This free community event takes place from 4 to 6 p.m. and features music by the Twin Cities Brass Quarter from 4 to 4:45 p.m. and New Legacy Music from 5 to 6 p.m. In addition, volunteers will give tours of the mansion and Orange Leaf Frozen Yogurt will be available.
Illinois Wesleyan University will offer free parking in its East Parking Lot. Attendees are urged to bring a chair or blanket to enjoy the afternoon at the mansion.
For more information, call the Broadview Mansion at 309-452-6710 or visit the website at http://www.ibfoundation.org/bluegrass-and-brass-on-the-grass.
The Immanuel Bible Foundation, which oversees the Broadview Mansion, seeks to enrich the community through faith and study, music and art, and historical preservation.



Four Seasons Gardening Program Offers Summer Webinar Series
The summer series of University of Illinois Extension's Four Seasons Gardening program, which focuses on environmental stewardship, home gardening, and backyard food production, gets underway this month. The first program of this webinar series is titled Quercus Quandaries: Common Oak Pests in Illinois. The program will be offered at 1:30 p.m. on July 26 and at 6:30 p.m. on July 28 and can be enjoyed from the comfort of home on your personal computer.
University of Illinois Plant Clinic Diagnostician Diane Plewa will discuss some of the most common problems seen on oaks across Illinois. Topics will include severe diseases such as oak wilt and bur oak blight, as well as issues that are less serious (but can look concerning), like tubakia leaf spot and galls. A few common insects that cause problems on oaks will also be discussed.
Recorded videos of these sessions will be available for viewing following the program at go.illinois.edu/fourseasonsrecordings. Other topics in the summer series include Keep it Growing, Keep it Going on August 9 and 11 and Illinois Native Pollinators on August 23 and 25.
There is no cost for this program, but advance registration is required. To register, visit web.extension.illinois.edu/hmrs/4seasons/. For more information, please contact Extension Horticulture Educator Kelly Allsup at kallsup@illinois.edu or call 309-663-8306.





'Hop on for Hope' Benefit Bicycle Ride to be held August 6th
The 5th annual "Hop on for Hope" Benefit Bicycle Ride will be held on Saturday, August 6 starting at the First United Methodist Church, 201 N. Chestnut Street, LeRoy, IL. This fundraiser will benefit Village of Hope, a ministry of Lifesong for Orphans in Gridley, IL that currently serves 34 children. Village of Hope is an orphanage in Guatemala that was started by Todd Block, formerly of Bloomington, IL and his wife, Amy West Block, a native of Chenoa. Village of Hope currently serves orphaned children being the hands and feet of Jesus reaching out with unconditional love offering hope to children with special needs.
The starting time on August 6 is between 6-9:00 a.m. This event is for the entire family as there are distances for families in the 2-4 mile range and longer routes of 10, 25, 35 and 50 miles. This is a beautiful ride near the Moraine View State Park area and this year will include a route that goes south of LeRoy.
All routes are well marked with colored arrows with markings at all intersections and turns. A sag wagon will be patrolling the route until 12 noon. There will be food stops at the church and at two other rest stops. All riders must wear a helmet.
Registration forms and a flier can be found on Facebook at Hop on For Hope – Bike Ride or call Dick West at 309-530-0218 or email him at dickw6858@aol.com. Forms will also be available on the day of the ride. If you are unable to participate this year and would like to donate to the orphanage, please make checks payable to "Lifesong for Orphans" – VOH with "Hop on for Hope" on the memo line and mail them to: Dick West, 27117 Golden Acres Drive, LeRoy, IL 61752.
In addition, Village of Hope has children that you can sponsor! If you would like to sponsor a child, please go to www.villageofhopeguatemala.com/meet-our-kids.
We hope to see you on Aug. 6 and encourage you to pass on this information to family and friends and have them join in on the fun too! 100% of the funds raised on this day will go towards the building of a school for the children.