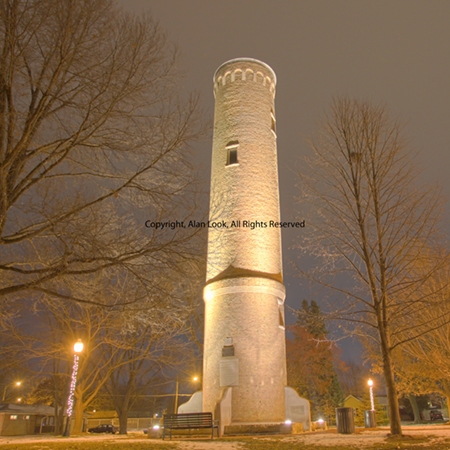 Stop by our office in Normal at:
1702 W. College Avenue, Suite G, Normal, Illinois 61761
Tower Park
---
Buy your copy today!

Every Photo has a Story, every Story has a Photo
A publication by Alan Look Photography
McLean County's Sports and Leisure Magazine
Published Feb 15, May 15, Aug 15, Nov 15

Sports Photos
Photo Reprints from
Alan Look Photography

---
Pick up a copy of the current Normalite for Senior and Normal Township event listings.
---
---
No Meeting This Week
---
McLean County Board Report
Enterprize Zone expanded in downtown Bloomington
Matt Sorensen, Chairman
Recording Secretary: Judith A. LaCasse


At the regular meeting of the McLean County Board on Tuesday, January 20, 2015, the McLean County Board approved a recommendation to appropriate funding for re-surfacing Towanda Barnes Road from Ireland Grove Road to IL Route 9.
The Board approved a Resolution of Congratulations and Commendation to the Illinois State University Redbirds Football Team for their outstanding season.
.

---
Top of Class Antiques and Vintage Show January 30, 31 & Feb. 1


Illinois State University's 9th annual Top of Class Antiques and Vintage Show will be returning to the Bone Student Center January 30-31, February 1. Featuring 40 vendors from eight mid-western states, the show offers a variety of vintage and antique items from the 1700s to the 1960s.
This year's vendors will be traveling from Iowa, Minnesota, Ohio, Missouri, Kansas, Wisconsin, Indiana and from throughout Illinois. These top of the class treasures will include vintage primitives and jewelry, early American and European decorator furniture and art, sports collectables, art glass, early American pottery and ceramics, advertising and ephemera with thousands of postcards, and collectible toys. There will also be three booths displaying affordable American oak and walnut furniture.
The show operates as a benefit for the student computer labs of the School of Communication at Illinois State University. Public Relations and Communication students are afforded the opportunity to practice their advertising and special event planning skills throughout the weekend.
Show hours are Friday, January 30, from 5:00 – 8:00 p.m., Saturday, January 31 from 10:00 to 5:00, and Sunday, February 1 from 10:00 to 4:00. Admission is $5 and is valid for all three days.
The show will be held in the Bone Student Center on the ISU campus. Free parking is available in the lot directly west of the student center. Pay parking is at the rear of the building. The student center is located on the corner of College and University Avenues in Normal.
For additional information, please visit the web site: www.topoftheclassantiques.com which offers driving directions, a list of vendors, and other show materials. You may also email dkjenni@ilstu.edu or phone 309.838.7080.



Heartland C.C. names Scott Bross as chief information officer


The Heartland Community College Board of Trustees recently appointed Scott Bross as the College's new chief information officer (CIO). Previously, Bross was the collaborative information manager for GROWMARK, Inc. His start date at Heartland was January 12.
As CIO, Bross will provide leadership to the College in all areas related to information technology, for both administrative and academic applications. He will support the infrastructure of information services and technology systems district-wide. This includes two data centers, instructional technology, audio/visual systems and voice, data and video networks.
"Scott's skills, experience and passion for technology make him a great fit to lead the College through the ever-changing and diverse world of technology," said President of Heartland Community College, Rob Widmer. "We are thrilled he has joined the Heartland team."
Early in his career, Bross worked as a systems analyst specializing in cross-platform integration for BroMenn Healthcare. He also served as president and managing partner for ICEnet, Inc., a local Internet Service Provider.
In 1998, Bross joined GROWMARK, Inc. as manager of network services and most recently, served as collaborative information manager. While at GROWMARK, Bross helped evolve the technical infrastructure and service platforms of the organization. Most recently, he has implemented MS SharePoint as a collaborative platform housing the company's intranet, extranet, and all division, department and project team sites. Additionally, Bross converted GROWMARK's Human Resources into a mostly paperless division. This included intake and storage of all existing paper records for nine separate business units and approximately 2,000 employees.
Bross completed his Bachelor of Science degree in information technology at Illinois State University. He also completed the Leadership, Education and Development (LEAD) program at Illinois State University, an 18-month, graduate-level program delivered by the ISU College of Business and GROWMARK executive and management staff.






In January 22 2014 Printed Normalite:
Get the news sooner? Subscribe Here!
---
Bill Linneman
The Cowboy Philosopher

Helen J. Leake's Gardeners Tips
Natural fertilizers are more beneficial than synthetic ones

The Spectator by Jim Bennett
"Mental Illness Unpredictable, Treatable"

Capitol Facts by Rich Miller
Poll finds Madigan would be to blame for gridlock

They Call me Spence
The power of song

Classic Colcalsure
Do You Ever Wonder?

Normal Town Council Report
by Steve Robinson
No Meeting This Week

Unit 5 School Board Report
by Steve Robinson
Superintendent Updates Unit 5 Board: 'No Child Left Behind' Evaluations Indicate Positives

McLean County Board Report
Regular This Week

Capitol Commentary from Senator Bill Brady
Quinn Calls Special Session on Comptroller Vacancy

News_from_State_Rep._Dan_Brady
Subpoenas issued for Neighborhood Recover Initiative investigation

Publisher Ed Pyne - Pyne Needles
Congratulations and thank you Dennie Bridges

Chimperscage - by Alan Look

A New Best Look Magazine arrived November 15th!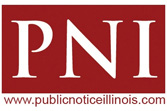 Mystery Photo, Legal Notices, Obituaries, Service Directory, School and Senior Information, and Classified advertisements
Pick up a copy for these stories and more.
---
Superintendent Updates Unit 5 Board: 'No Child Left Behind' Evaluations Indicate Positives


Understandably, schools, and by extension, school districts, use evaluations to determine how well students are doing in the classroom. The superintendent of the Unit 5 District, Dr. Mark Daniel, updated members of the school board on how those evaluations were progressing during the governing body's first meeting of the new calendar year at District headquarters in Normal on January 14.
Dr. Daniel told the board about a mandate needing to be fulfilled to evaluate the district's student performance. The mandate comes as part of the Federal "No Child Left Behind" Act, Daniel explained.
Every student in Kindergarten through 10th grade was part of the assessment, and need to be able to show growth in their performance in the classroom. This is done through tests the students take in the fall and winter, Daniel explained.
From the results of the tests he has seen so far, Daniel explained to Board members, district officials "are pleased with where we are." As of the Board's meeting, "We are now finalizing assessments. By completing this, we are meeting requirements of the law," Daniel said.
Board Receives District 1:1 Computer Initiative Update: For the past three years, each student in the district in grades 6 through 9 have received an individual laptop computer from the district to use as their own for their homework assignments. Parents pay a $100 rental fee for the laptops. Also over the course of this period, the question was raised about possibly getting to a point to where students could bring their own devices to school to do their work. At this meeting, Marty Hickman, the district's business manager, informed Board members that that particular idea will become a reality for students beginning this fall.
Under the new program called "Bring Your Own Device," or "BYOD," students in fifth grade and above will be allowed to come to class with any device which meets the following criteria: A screen larger than 9.7 inches, measured diagonally; Wireless internet capabilities; support for a web browser; and a keyboard.
Students who choose the BYOD option will also be saving their parents some money because they won't have to pay a $100 annual fee Unit 5 charges for laptop rental by these students.
Hickman said the district has also recently purchased software known as Web Network from Carmel, Ind.-based Stoneware, Inc. BYOD rules suggested by Unit 5 cover a variety of laptop computers, netbooks and tablets, including the iPad, but are not applicable for smartphones and the iPod touch, which are among the fastest selling and most-commonly-owned devices by Unit 5 students.
Caffey Named Assistant Principal At Normal Community West High: Curt Richardson, Director of Human Relations and Attorney for the District, introduced Brandon Caffey who will become the new assistant principal at Normal Community West High School effective July 1. Caffey currently is working in Peoria School District 150 as assistant principal at Richwoods High School. He has also had experience as principal of Greeley Alternative High School in that district.
He is a graduate of Illinois State University, and he and his family, which includes his wife and three children, live in Normal.
"I'm excited and delighted to join the Unit 5 family," Caffey told Board members.


---

Check out Best Look Magazine!
May issue now available




---

Alan Look Photography - Bloomington - Normal's Best Look in Sports Action Photography
Images from recent games are available for viewing and purchase
Normal Community Ironmen, Normal Community West Wildcats, Ridgeview Mustangs, University High School Pioneers, Central Catholic Saints, Lexington Minutemen, ElPaso Gridley Titans, Illinois State University Redbird, Illinois Wesleyan Titan, State Farm Holiday Classic, McLean County Tournament, HOI Conference, Heart of Illinois
---
Historic North Street
---
---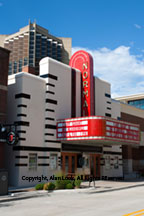 coming next to the Historic

Normal Theater




All seats $7 • Refreshments $1
Doors open 6:30 pm • Showtime 7:00 pm
Prize drawing every night
Great cartoons before classic movies
Hotline: 454-9722


Do The Right Thing
Thur & Fri • Jan. 15 & 16
On the hottest day of the year on a street in the Bedford-Stuyvesant section of Brooklyn, everyone's hate and bigotry smolders and builds until it explodes into violence. (R/1989/120 min.)

MUPPETS MOST WANTED
Saturday, Jan. 17 • 1:00 pm
FREE MATINEE
While on a grand world tour, The Muppets find themselves wrapped into an European jewel-heist caper headed by a Kermit the Frog look-alike and his dastardly sidekick. (PG/2014/107 min.)

Dear White People
Sat & Sun • Jan. 17 & 18
The lives of four black students at an Ivy League college. (R/2014/108 min.)


THE TREASURE OF THE SIERRA MADRE
Thur - Sun • Jan. 22 - 25
Fred Dobbs and Bob Curtin, two Americans searching for work in Mexico, convince an old prospector to help them mine for gold in the Sierra Madre Mountains. (NR/1948/126 min.)



__________________________________


May issue of Best Look Magazine Available
Best Look Magazine is a quarterly sports and leisure magazine featuring sports, events, and people primarily from McLean County. Every story has a photo and every photo has a story. The magazine is published by Alan Look Photography. Please check it out at your convenience at http://bestlookmag.com. subscriptions and single issues availble

.




Electronic issue is free!



---
Normal Public Library Happenings
---
Need artwork for your home or office?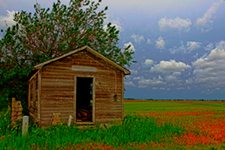 Check out the
Canvas Gallery Wraps offered by Alan Look Photography
!
---
Flights announced for 2015 by Land of Lincoln Honor Flight


Open to veterans, guardian escorts and the public, Land of Lincoln Honor Flight (LLHF) of Springfield, Illinois, held their annual meeting on Saturday, January 17th, to discuss their upcoming year. Besides the traditional Call to Order, Posting of Colors, singing the National Anthem and introduction of the Executive Board of LLHF, a full review of the previous season was presented by the LLHF board president, Joan Bortolon, recapping the six flights held and the 498 veterans served in 2014. Since the inaugural trip in May 2009, this brought the total of the 30 flights to 2,266 veterans served, consisting of 1,307 World War II, 833 Korean War era and 125 Vietnam War era veterans. Bortolon also cited the other major events and fund raisers that LLHF participated in during the year, as well as reviewing the blending of the Central Illinois Honor Flight hub's territory and remaining wait list into Land of Lincoln Honor Flight during the summer.
Moving to the upcoming 2015 season, flights for Tuesday, April 7th, May 12th and June 16th were announced. Flights are also planned for September and October but dates have not been established. The current wait list of LLHF was given as 24 World War II veterans, 226 Korean era and 375 Vietnam era, for a total of 625 as of the annual meeting. On the April flight there are currently 13 World War II, 68 Korean War era and 1 Vietnam veteran scheduled for the trip, although that could change due to cancellation(s) and substitutions. All WW2 veterans have been offered a trip on the April or May flights, and all Korean era veterans currently on the list will be offered a trip by the June flight. The May and June flights are being called and filled. Along with the flights, Guardian Training for the escorts on the flights was announced. The first sessions of the year will be held in January, February and March. Guardians on the April or May flights have been notified of the date, time and place of the training they need to attend.
Veteran applications continue to be accepted and LLHF is asking all to help find eligible veterans, especially WWII and Korean era. For those more elderly ones, remaining time is truly running out. Veterans are offered a flight in the order their application is received, with priority given in the following sequence: World War II ~ a person enlisted by 12/31/1946; Korean War Era ~ 01/01/1947 to 12/31/1957; and, Vietnam War Era ~ 01/01/1958 to 05/07/1975.
The annual meeting continued with recognition and a salute to all the "partners" who assist in making LLHF and their flights successful, both from financial assistance and in honoring the veterans served with "in kind" contributions. It was followed by a 20-minute video that capsulated the memorable moments from the past six years of the hub, from conception through the last flights of 2014. The meeting then concluded with drawings for raffle and door prizes, and a great "thank you" for all those who attended and assisted.
Land of Lincoln Honor Flight is a 501(c)3 non-profit, receiving no federal, state or county funding. For more information on the Honor Flight mission, to obtain a Veteran or Guardian application, arrange a speaker to your organization, or make a donation to LLHF, please visit the official web site at LandofLincolnHonorFlight.org or contact John Dust, marketing/media director, at HonorFlightGuy@aol.com or cell 309-339-0227.