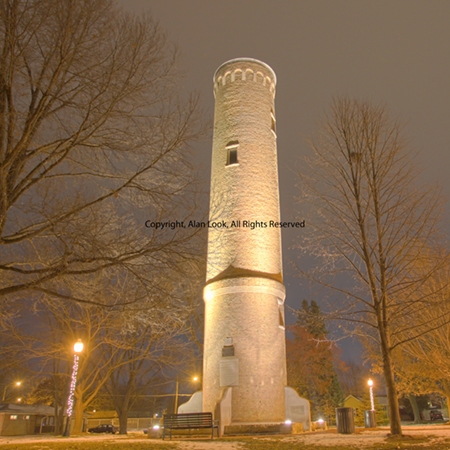 Stop by our office in Normal at:
1702 W. College Avenue, Suite G, Normal, Illinois 61761
Tower Park
---
Buy your copy today!

Every Photo has a Story, every Story has a Photo
A publication by Alan Look Photography
McLean County's Sports and Leisure Magazine
Published Feb 15, May 15, Aug 15, Nov 15

Sports Photos
Photo Reprints from
Alan Look Photography

---
Pick up a copy of the current Normalite for Senior and Normal Township event listings.
---
---
---

McLean County Board Report
Enterprize Zone expanded in downtown Bloomington
Matt Sorensen, Chairman
Recording Secretary: Judith A. LaCasse


At the regular meeting of the McLean County Board on Tuesday, July 15, 2014, the McLean County Board approved an engineering agreement with Hanson Professional Services for the Phase II design of the Historic Route 66 Bike Trail project. The section goes from County Highway 29 in Towanda to 2.51 miles north of Towanda where the existing Route 66 pavement ends. Construction of this part of the trail is planned for summer of 2015.
The County Board approved an Intergovernmental Agreement between McLean County, the City of Lexington, and the McLean County Sheriff's Department. Due to the resignation of the Lexington Police Chief, the Sheriff's Department will provide police protection for the City of Lexington until a new Police Chief is appointed.
The Board approved the list of Judges of Election.
---
Digital Bookmobile Coming to Uptown Normal on July 25


The Digital Bookmobile, a high-tech library housed in a 74-foot, 18-wheel tractor-trailer will be giving Normal Public Library patrons hands-on help downloading ebooks and audiobooks on Friday, July 25 from 11:00 to 5:00. It will be parked Uptown on Constitution Boulevard, between College Avenue and Mulberry Street.
Normal Public Library patrons have access to more than 5,000 digital books that they can download on the library's website using their library card.
An update of the traditional bookmobile, the vehicle provides demonstrations of how the Alliance Digital Media Library (ADML), a consortium of 85 libraries in Central Illinois, provides ebooks and digital audiobooks to library patrons. The vehicle is equipped with broadband Internet-connected PCs, high-definition monitors, premium sound systems, and a variety of portable media players. Interactive computer stations give visitors an opportunity to search the digital media collection, use supported mobile devices, and download and enjoy ebooks, audiobooks, music, and video from the library.
The Digital Bookmobile is equipped with:
• Three 53" high definition televisions
• Three 46" high-definition televisions
• Six interior PC computer stations
Four exterior PC computer stations
• One Mac computer station
• Gadget Gallery with eight high-tech portable devices for demonstrations.
Visitors to the Digital Bookmobile will find materials in a variety of formats and titles can be transferred to supported portable devices. The public is encouraged to bring ereaders, phones, tablet computers, or laptops for help in learning how to download digital media.
Visiting the Digital Bookmobile is free and open to the public. Any visitors will receive a coupon for a free DVD rental from the Normal Public Library. Anyone showing a Normal Public Library card will receive a raffle ticket for a Google Nexus 16 GB tablet.





New Multi-Partner Agreement Provides for Local Hazardous Waste Collection in 2015 & 2017


For the first time, McLean County residents will be able to plan for local Household Hazardous Waste (HHW) collection events in 2015 and 2017. Under a recently approved multi-year agreement, the Town of Normal, City of Bloomington, and McLean County will provide the major portion of the funding for HHW collection events in the fall of 2015 and fall 2017. Both will be coordinated by the Ecology Action Center (EAC).
As the designated solid waste agency for the local community, the EAC has traditionally coordinated HHW collection with the Illinois Environmental Protection Agency (IEPA) with annual events funded by the state from 2003 through 2007. State funding became less reliable with the economic recession; despite an active application with the IEPA, McLean County did not receive a state sponsored event for six years after 2007.
In 2012, the EAC held a HHW collection for Bloomington-Normal and McLean County residents, funded entirely by local contributions. The EAC's successful year-long HHW fundraising campaign resulted in $160,000 in public and private contributions including in-kind services; this unique funding strategy has resulted in multiple awards and recognitions for the EAC, both locally and state-wide.
The EAC eventually was granted an IEPA sponsored HHW collection in 2013. The significant turnout at both the 2012 and 2013 collections demonstrated the need for more regular and dependable HHW services to better meet the needs of McLean County residents. The new inter-governmental agreement to provide for 2015 and 2017 HHW events addresses that need. Because of funding limitations, participation in these collections will be limited to McLean County residents. Illinois law mandates that only residential Household Hazardous Waste may be collected; no business or industrial waste cannot be accepted.
The EAC plans to continue collecting contributions to the McLean County HHW Fund, a restricted fund, to supplement local government funding for upcoming HHW collections. The costs associated with organizing a HHW collection event vary, and raising private funds is necessary to provide the amount of funding needed for future events. As the EAC is a registered 501(c)(3) nonprofit organization, contributions to the HHW Fund may be considered tax-deductible to the extent allowable by law. Donations may be made online at ecologyactioncenter.org/hhw-fund/. Sponsorships and in-kind contributions by businesses or corporations may provide similar benefits. Contact Michael Brown at 309-454-3169 x.11 for more information.
Household Hazardous Wastes are materials and chemicals that are toxic, flammable, corrosive, reactive, or explosive. They typically cannot be safely recycled or disposed of without a special HHW center or collection event. These wastes can be a serious threat to water supplies and our local environment if they are improperly discarded with nonhazardous trash (put into a municipal solid waste landfill), dumped down the drain, or illegally dumped elsewhere.
The Ecology Action Center is a not-for-profit environmental agency with a mission to inspire and assist residents of McLean County in creating, strengthening and preserving a healthy environment.





McLean County Health Dept. recognized for Local Leadership and Volunteer of the Year awards


Personnel affiliated with the McLean County Health Department (MCHD) received recognition from the Illinois Department of Public Health (IDPH) on July 9 during the sixth annual Director's Awards Ceremony at the 2014 Integrated Public Health and Medical Preparedness Summit in Schaumburg, IL. Shay Simmons, MCHD Emergency Preparedness Coordinator, received the Local Leadership Award and Clara Lehan, a MCHD Medical Reserve Corps (MRC) volunteer, received the Volunteer of the Year Award. This is the fifth consecutive year that a McLean County MRC volunteer received this award.
Local Leadership Award
Shay Simmons, Bioterrorism and Emergency Preparedness Coordinator at MCHD, was awarded the 2014 Local Leadership Award by IDPH. Since joining the health department in 2009 after a career in the United States Marine Corps, Simmons contributed to maintaining the health and safety of county residents by advocating for the most vulnerable through her coordinated efforts with the McLean County Emergency Management Agency and members of the McLean County Access and Functional Needs Advisory Panel (AFNAP) to promote the McLean County Functional Needs Registry. She strengthened and maintained valuable partnerships with local emergency response agencies and private organizations through her active role in the McLean County Disaster Council. In addition, her training, recruitment, and retention efforts have expanded McLean County's MRC unit. Simmons also serves as an American Red Cross volunteer and assisted in the Super Storm Sandy and Hurricane Katrina recovery.
Volunteer of the Year
Clara Lehan was awarded the distinction of Volunteer of the Year by IDPH, a fifth consecutive win by a health department MRC volunteer. Lehan, of Towanda, has accumulated more than 200 volunteer hours since joining MRC in 2005. A retired nurse with an active nursing license, Lehan is an appreciated resource to the MRC unit. She is a certified First-Aid and CPR instructor who conducts annual training for MRC volunteers at cost, which is a significant investment of time and expertise on her part. Lehan provided augmentation to health department staff during a partnership with a local pharmacy to target under and uninsured residents in need of the seasonal flu vaccine. Lehan is part of the medication dispensing team for Point of Dispensing (POD) operations in preparation of pandemics and other medical countermeasures events, using her nursing background and interpersonal skills to assist the health department meet the need of McLean County residents. She also volunteers for outreach events at local campuses and businesses, engaging residents and promoting emergency preparedness.
The MCHD MRC unit provides a reserve of volunteers with medical and non-medical backgrounds to respond to local health needs.
















In The July 17 2014 Printed Normalite:
Get the news sooner? Subscribe Here!
---
Bill Linneman
The English Speaker

Helen J. Leake's Gardeners Tips
Bargains to be had at the Garden Centers

The Spectator by Jim Bennett
Aaron Schock is no Moderate

Capitol Facts by Rich Miller
Criminal behavior vs tax preparation... you decide

They Call me Spence
The sweet and bitter sounds of summer

Classic Colcalsure
Indenpenence Day

Normal Town Council Report
by Steve Robinson
No meeting this week


Unit 5 School Board Report
by Steve Robinson
Unit 5 welcomes New Superintendent; Seeking Human Resources Chief


McLean County Board Report
No meeting this week

Capitol Commentary from Senator Bill Brady
New Laws Enacted

News_from_State_Rep._Dan_Brady
Subpoenas issued for Neighborhood Recover Initiative investigation

Publisher Ed Pyne - Pyne Needles
Baby reunited with Hudson emergency personnel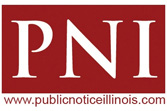 Mystery Photo, Legal Notices, Obituaries, Service Directory, School and Senior Information, and Classified advertisements
Pick up a copy for these stories and more.
---
Unit 5 Welcomes New Superintendent; Seeking Human Resources Chief



Normal-based Unit 5 School Board members welcomed the district's new superintendent to his first Board meeting when the group met at district headquarters for their regularly-scheduled meeting on July 10.
Dr. Mark Daniel officially began his tenure as district superintendent of Unit 5 on July 1, but it was nine days into the job before school board members held their first meeting of the new school year.
"We look forward to a long and prosperous relationship," Board President John Puzauskas told Daniel as the 30-minute session began. Daniel succeeds Dr. Gary Niehaus who served as superintendent for the district for seven years, retiring June 30.
The meeting was also the first for LaNell Greenberg to serve as clerk of the Board of Education. Taking minutes at Board meetings is just one of the duties she will perform in that capacity. Greenberg succeeds Donna Evans who retired June 30.
Cunningham Exits For Superintendent's Post: Just as the 2013-14 school year was winding down, a new career opportunity arose for Nate Cunningham, who served as assistant superintendent for human relations, a post he had held for Unit 5 for four years. He has taken a job as district superintendent in the Crete-Monee School District. He began his new position July 1.
"We certainly knew he was qualified and was ready for moving to a superintendency," Daniel said following the meeting. Daniel said Cunningham interviewed and received a job offer within a two-week period. Daniel said Cunningham made him aware of his job decision on June 26.
"I told him how disappointed we were that we're going to lose him," Daniel said after the meeting. "I thought he was very competent, and we had a very good cabinet team. We wish him the best and our support."
Daniel said he believes because of the experience Cunningham gained from his years at Unit 5, he will enter his new assignment "with a bucketful of tools that he can apply."
As part of his job, Cunningham handled negotiations with the district's unionized employees and personnel matters.
In the meantime, Daniel said Unit 5 "is trying to work through that assignment, and look internally, as well as distribute those duties, and streamline a bit." While a search begins for a new assistant superintendent of human resources, Curt Richardson, Unit 5's attorney, will oversee that aspect of the district, Daniel explained.
NCHS Track Project Approved: Due to spring rains, Unit 5 was concerned any maintenance done to the track at Normal Community High School would include a complete replacement job, something the District's Director of Operations, Joe Adelman, said the district was fully prepared to have done. But, Adelman told Board members, after an assessment of how the track looked following the storms, it appeared the oval only needed to be recoated, not replaced.
To that end, Board members approved a contract for the project with St. Charles, Ill.-based Track Surfaces Co. in the amount of $78,800.
No Board Meeting July 24; Next Board Meeting Aug. 13: There will be no second meeting of the school board in July. Their next regularly scheduled meeting will be on Wednesday, Aug. 13 at district headquarters, 1809 W. Hovey Ave. That meeting will begin at 7p.m.


---

Check out Best Look Magazine!
May issue now available




---
SOI Places 14th In International Chorus Competition


Bloomington's Sound of Illinois (SOI) chorus placed (14TH) in a field of 31 international competitors at the Barbershop Harmony Society's (BHS) chorus competition in Las Vegas, Nev., Friday (July 4). Led by Terry Ludwig, the 80-man chorus sang Old Man River and Take Me Back to Dixieland. This was the seventh consecutive year SOI represented Illinois in the competition and the 10th overall.
Bloomington qualified by winning a state contest in September 2013. The Las Vegas results rank SOI among the top barbershop choruses in the world.
The chorus winner was The Vocal Majority Chorus from Dallas, TX with 158 men in their chorus.
A quartet of SOI members, the Committee, placed 53rd in a separate quartet competition. Quartet members are: Brett Mulford, Bloomington, bass; Mark Scheffler, Springfield, baritone; Matt Carlen, Auburn, lead; and Kevin McClelland, Peoria, tenor. The winning quartet was The Musical Island Boys from New Zealand.
Terry Ludwig from Springfield is in his 12th year as SOI director. Chapter president is Kevin Greer, Henry, IL.
Bloomington placed as high as third (1957) in nine previous international competitions and was 16th last year (2013) in Toronto, Canada.
Men are always welcome to come sing the Sound of Illinois. The Chorus practices each Tuesday evening, starting at 6:30 at Second Presbyterian Church in downtown Bloomington.



Alan Look Photography - Bloomington - Normal's Best Look in Sports Action Photography
Images from recent games are available for viewing and purchase
Normal Community Ironmen, Normal Community West Wildcats, Ridgeview Mustangs, University High School Pioneers, Central Catholic Saints, Lexington Minutemen, ElPaso Gridley Titans, Illinois State University Redbird, Illinois Wesleyan Titan, State Farm Holiday Classic, McLean County Tournament, HOI Conference, Heart of Illinois
---
Historic North Street
---
Unit 5 Lunch Menus
Elementary Schools
Jr. High Schools
High Schools




Menu subject to change.

Menus subject to change. White or chocolate milk offered with all meals.

**Food may contain Pork**
---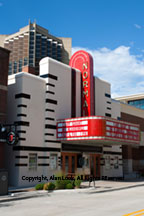 coming next to the Historic

Normal Theater




All seats $7 • Refreshments $1
Doors open 6:30 pm • Showtime 7:00 pm
Prize drawing every night
Great cartoons before classic movies
Hotline: 454-9722



A HARD DAY'S NIGHT
Thurs - Sun • July 3 - 6
The year is 1964 and four young lads from Liverpool are about to change the world--if only the madcap world will let them out of their hotel room. NR/91 min.





__________________________________


May issue of Best Look Magazine Available
Best Look Magazine is a quarterly sports and leisure magazine featuring sports, events, and people primarily from McLean County. Every story has a photo and every photo has a story. The magazine is published by Alan Look Photography. Please check it out at your convenience at http://bestlookmag.com. subscriptions and single issues availble

.




Electronic issue is free!



---
Normal Public Library Happenings
---
Need artwork for your home or office?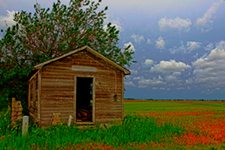 Check out the
Canvas Gallery Wraps offered by Alan Look Photography
!
---



Word Weavers Fourth Annual Reading of Original Works is July 22


New Route Theatre presents Tapestries IV - NRT Word Weavers Fourth Annual Reading of Original Works in our new location at 814 Jersey Avenue, Normal on July 22nd. Parking is behind the New Beginnings Church and the performance will begin at 7:30PM. Admission is open to the public at no charge. Donations are appreciated.
Word Weavers is a group of local writers committed to honing their craft of writing both poetry and prose for publication and performance. Their works look at the challenges faced by individual's in their everyday life as well as the social issues of the day. Under the direction of Word Weavers Program Director, Irene Taylor, Tapestries IV will include writings by Veltin Joseph Boudreaux, Judy Boudreaux, Ruthie Cobb, Barbara Findley Stuart, Jili Thorpe and Jim Thorpe.
This year we are introducing our first OPEN MIC where audience members will be invited to share their own works. Be sure to join us for this engaging evening of new works and be sure to bring samples of your own writings to share.
For questions, contact Don Shandrow at new.route.theatre@gmail.com



Winners announced for Sugar Creek Arts Festival


The 31st annual Sugar Creek Arts Festival was held in uptown Normal this past weekend and awards have been announced. This event is cosponsored by the McLean County Arts Center and the Town of Normal.
The festival was juried by Josh Cox (Exhibitions Coordinator, Peoria Art Guild, Adjunct Art Instructor, Bradley University) and Dawn Gettler (Program Manager and Gallery Coordinator, Prairie Center of the Arts, Peoria, IL and Adjunct Art Instructor, Bradley University). During the day, they met with the artists and judged the work. Both judges were impressed by the level of quality in the work which spoke of the vitality of the arts community, making their job a difficult task.
The winners of this year's awards were: Best in Show: Lisa Slodki (Chicago, IL, Jewelry) First Place Fine Art: Fernando Cornejo (Bloomington, IL, Painting). First Place Fine Craft: Vic Barr (St. Louis, MO, Woodworking) Second Place Fine Art: Ryan Karns (Bloomington, IL, Photography) Second Place Fine Craft: Dwight Crane (Rantoul, IL, Woodworking) D. Bill Memorial Prize: Gary Calhoon (Bloomington, IL, Sculpture).
The McLean County Arts Center is located at 601 N. East Street in downtown Bloomington. Arts Center hours are Tuesday, 10am- 7pm; Wednesday-Friday, 10am-5pm; and Saturday, noon-4pm; Sunday and Monday, closed. For more information, please call 309/829-0011, like us on Facebook, or check on our website: www.mcac.org. MCAC is supported in part by a grant from the Illinois Arts Council, a state agency.