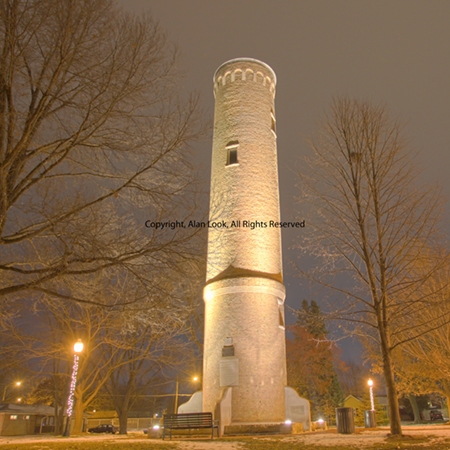 Stop by our office in Normal at:
1702 W. College Avenue, Suite G, Normal, Illinois 61761
Tower Park
---
Buy your copy today!

Every Photo has a Story, every Story has a Photo
A publication by Alan Look Photography
McLean County's Sports and Leisure Magazine
Published Feb 15, May 15, Aug 15, Nov 15

Sports Photos
Photo Reprints from
Alan Look Photography

---
Pick up a copy of the current Normalite for Senior and Normal Township event listings.
---
---
Council Approves Contract With Vintage Tech Recycling For Services Through March



Normal Town Council members approved an agreement with Romeoville-based Vintage Tech Recyclers, Inc. (VTR) for recycling services and a budget adjustment of $45,600 for four months, from December through March, to pay for cathode ray tube recycling services.
In March 2011, the Town and VTR entered into a two-year agreement whereby VTR would handle such recycling for the Town at no cost. In August, VTR informed the Town they could no longer provide the service free of charge due to changes in the economics involved with electronic recycling, and suggested what it termed a "transitional" pricing system for the period between Sept. 1, 2014 and Jan. 30, 2015.
Peterson explained the Town is looking into entering into an agreement with where electronic recycling from residents of Bloomington and McLean County could be collected under the new temporary agreement.
Town Public Works Director Wayne Aldrich told Council members that by weight, Normal sees that 58 percent of electronic waste disposed of by residents is monitors.
Tax Levy For 2014 Authorized: Council members passed two ordinances without discussion, the first of which was one to authorize the property tax levy for 2014. Council members reviewed the proposed levy at their Oct. 20 meeting and at that time, directed Town Staff to prepare the levy ordinance. Items for which there are increases in the levy this year go to the areas of the Town's contribution to the Police Pension Fund ($1,681,000, or an increase of 7.9 percent above 2013's tax levy); Fire Pension Fund ($1,477,000, or an increase of 10.5 percent above 2013's tax levy); and Social Security/Medicare ($1,258,000, or an increase of 5.2 percent above 2013's tax levy). The levies for the Town's general fund operations and operations of the Normal Public Library will be unchanged, while the Town's contribution to Illinois Municipal Retirement Fund will drop by 1.6 percent, to $1,572,000.
Council members also unanimously passed ordinances reducing the Town's debt service for 2014. In total, the Town reduced its property taxes for the 2006, 2007, 2008, 2009, 2009(A), 2010(A), 2012, and 2013 General Obligation bond issues. The only exception to the abatement process relates to Special Service Area Bonds used to help pay for the development of the Shoppes At College Hills.
Also without discussion, Council members unanimously approved an amendment to fiscal year 2015-16 which would raise the Social Security and Medicare budget by $63,855 in order to give the Council budgetary authority to set the 2014 tax levy for estimated costs in fiscal year 2015-16.
Mandros' Appointed To CDM Foundation Board Of Directors: Council members unanimously approved the appointment of Gina Mandros to the Children's Discovery Museum Foundation Board of Directors. Formerly vice president of United Way of McLean County, she is currently vice president for development for Easter Seals Central Illinois.
A graduate of Illinois State University, she is a member of Bloomington-Normal Sunrise Rotary Club, and serves on the Promise Council for George L. Evans Junior High School, as well as being a member of the board of directors for Bloomington-Normal Boys And Girls Club. Mandros will serve a term set to expire on June 30, 2016. In the release given to media announcing Mandros' appointment, Town officials say because the term she is filling is abbreviated due to an unfilled Board seat, it is expected she will receive a full term in 2016. Mandros and her husband, David, have one son.
Omnibus Agenda Items Approved: Omnibus agenda items approved by the Council included:
• Approval of minutes of regular meeting held Nov. 3, 2014.
• Approval of Town of Normal expenditures for payment as of Nov. 12, 2014.
• A resolution to authorizing maximum price amendment with Peoria-based Mangieri Companies, Inc. for construction of the ISU Galleries at Uptown Station in the total amount of $1,695,000.
• An ordinance establishing Public Safety Employee Benefits Act (PSEBA) Procedures.



---




McLean County Board Report


Enterprize Zone expanded in downtown Bloomington
Matt Sorensen, Chairman
Recording Secretary: Judith A. LaCasse



No meeting this week



---
ISU Rotaract members work to benefit Home Sweet Home Thanksgiving Meal Program


Members of the Illinois State University Rotaract collected cash, turkeys and a lot of experience in service at their "Stuff the Truck" event held Saturday, November. 15.
With help from area Rotarans, Rotaract members accepted donations of $375 in cash, nine turkeys and lots of bags of groceries to benefit the Thanksgiving Meal program at Home Sweet Home Ministries. Home Sweet Home is a Bloomington-Normal organization whose mission is to provide food, shelter and hope to the hungry, homeless and hurting.
Rotarians from the Normal club, B-N Sunset and Rantoul helped the Rotaract members accept the donations that filled the truck in the parking lot of the Jewel/Osco on Cottage Drive in Normal.
Ann Haugo is the Normal Rotary liaison to ISU Rotaract, and the Toyota Tacoma truck belongs to her husband, Steve Pelphrey. The trusty vehicle normally would have been off on a hunting trip with Steve on this Saturday morning, but he sacrificed and took their son's Elantra to the woods instead. ("Don't know what would have happened had they actually gotten a deer," Ann added.)
Rotaract members enjoyed the opportunity to serve the community alongside Rotarians.
"Doing events like these is not terribly difficult to do, once you make up your mind to do them," said Amanda Johnston, ISU Rotaract President. Amanda is a former Interact member, and service projects like this are second nature to her. Amanda's mother, Roxanne Johnston, vice president of the Rantoul Rotary Club, was on hand to help "Stuff the Truck."
Zari Gary, a Heartland Community College student added, "I'm glad to be a part of an activity that brought Rotaract members and Rotary members together to work for the greater good."
The lessons of service extended beyond the Rotaract-Rotary sphere. A teacher from Cedar Ridge Elementary came through the grocery store with a cash donation from the children at Cedar Ridge. They raised $200 with a lemonade stand and wanted to donate the money to Home Sweet Home Ministries. So $200 of the $375 cash donations came from a group of elementary school kids.
The "Stuff the Truck" event was part of a busy year of service for ISU Rotaract. Earlier this semester, members devoted two meetings to making about 30 fleece blankets for the Neville House, mostly for children.
And coming up on the calendar is the Cozy Kids project, which encourages ISU students, staff and faculty to donate hats and mittens/gloves for children in the Unit 5 schools, in conjunction with the Normal Rotary Club's Coats for Kids project.






Town of Normal named a Bronze Level Bicycle Friendly Community


On November 18th the League of American Bicyclists recognized the Town of Normal with a Bronze Level Bicycle Friendly Community (BFB) award, joining more than 325 visionary communities from across the country.
"Visionary community leaders are recognizing the real-time and long term impact that a culture of bicycling can create," said Andy Clarke, President of the League of American Bicyclists.
The BFC program is revolutionizing the way communities evaluate their quality of life, sustainability and transportation networks, while allowing them to benchmark their progress toward improving their bicycle-friendliness. The Bronze Level BFC award recognizes Normal's commitment to improving conditions for bicycling through investment in bicycling promotion, education programs, infrastructure and pro-bicycling policies.
"We are proud of the work we have done to make our community bicycle friendly with events such as the Bike Rodeo and Light the Night. We will continue to look at ways to improve our infrastructure with bike lanes and boulevards to enhance the community for all users," said Normal Mayor Chris Koos.



Women's Christmas Celebration to be held December 6


Ticket sales for the 2014 Women's Christmas Celebration are now on sale at Broadview Mansion, 1301 S. Fell Avenue, Normal. Tickets are $20 each and include breakfast. The Women's Christmas Celebration will be held on December 6, from 8 to 10 a.m. at the Marriott Hotel and Conference Center in Normal.
On-line ticket sales are available. You may also order tickets by mailing your check to the mansion with an enclosed self addressed, stamped envelope. Or you may call them to place your order and they will hold your tickets at the event ticket table for payment and pick up.
This year, Kendra Smiley will inspire us with her wit and wisdom! Kendra is an author, speaker, and a radio / TV show host.
In addition, local artisans have been invited to display their beautiful work as centerpieces. After the event, you will be invited to browse and shop, with all proceeds going to support the artists.
If you have questions, call 309. 452. 6710.

In The November 20 2014 Printed Normalite:
Get the news sooner? Subscribe Here!
---
Bill Linneman
It's Still The Same Old Story

Helen J. Leake's Gardeners Tips
More winter tips

The Spectator by Jim Bennett
Memo to USA Today on High School Hoops

Capitol Facts by Rich Miller
Speaker Madigan is Illinois' #1 problem for Governor elect Rauner

They Call me Spence
The power of song

Classic Colcalsure
Cookies 'n' Cream

Normal Town Council Report
by Steve Robinson
Council Approves Contract With Vintage Tech Recycling For Services Through March

Unit 5 School Board Report
by Steve Robinson
Pritchett Not Seeking 3rd Term On Unit 5 Board

McLean County Board Report
No meeting this week

Capitol Commentary from Senator Bill Brady
...

News_from_State_Rep._Dan_Brady
Subpoenas issued for Neighborhood Recover Initiative investigation

Publisher Ed Pyne - Pyne Needles
McLean County to remain agricultural

Chimperscage - by Alan Look

A New Best Look Magazine arrived November 15th!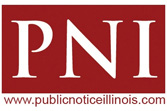 Mystery Photo, Legal Notices, Obituaries, Service Directory, School and Senior Information, and Classified advertisements
Pick up a copy for these stories and more.
---
Pritchett Not Seeking 3rd Term On Unit 5 Board


After two terms as a member of the Unit 5 Board Of Education, Mark Pritchett is opting not to run again next spring. "Put simply, it is time. It is time for someone with fresh and new ideas to join the Unit 5 Board of Education. It is time for me to step back and enjoy my family life and further my career." He is keeping a 2007 pledge to voters he would not seek more than two terms as a Board member. With time he spent on the District's Citizen Advisory Committee prior to being elected to the Board, Pritchett has been part of making policy in Unit 5 for 11 years.
Board Approves Annual Audit Report: Board members unanimously approved accepting an annual audit report from the Champaign-based firm of CliftonLarsonAllen LLP which showed that with the exception of a few minor items needing to be rectified by the district, Unit 5 appears to be doing well in their overall operations.
Tax Levy Increase Anticipated: District Business Manager Marty Hickman said district taxpayers can anticipate a slight jump in their tax bill next year – an increase of two cents per $100 equalized assessed valuation. For the owner of a $165,000 home, their tax bill would see an increase of $11.22 over what they were paying last year, or $2,211. Property taxes bring in 61 percent of Unit 5's Education Fund dollars, while another 10 percent comes from State funding.
The cause for the increase is the result of higher tax rates for the Illinois Municipal Retirement Fund and Social Security. Both were reduced last year because of excess fund balances.
Board Approves Updated Notices To Parents: Forms sent out to parents of eighth grade and high school students concerning instruction students receive regarding Family Life and Sex Education Courses. Language on the forms has been simplified.
Unit 5 HS Seniors Exceed State For Prepping For College Courses: Dr. Sandy Wilson, assistant superintendent for curriculum and instruction, presented Board members with an annual update concerning student progress. Compared to other students statewide, Unit 5's high school students are showing higher marks for being ready to handle college-level course work when compared to the statewide average.
In all subjects, Wilson said Unit 5 students come in at 34 percent for dealing with college-level material versus 24 percent of students statewide. In the subjects of Math, reading, and science, the percentages of those district students ready for college-level assignments are ten percent or better that compared to counterparts across the state. English is the only subject where that gap drops to single digits, as 68 percent of district students appear to show themselves ready for studies in English as compared to 60 percent of students statewide.
Normal Community West High School's "Good News": Board members were informed Dr. Suzanne O'Brien, President of Everyone Reading Illinois (ERI), presented the "It Takes a Village of Readers Award" to a team of Normal Community West teachers at its 2014 annual conference Friday, October 24. in Schaumburg. ERI presents the award at an annual conference which is intended to recognize a school that has performed at an exemplary level in meeting the educational needs of individuals with dyslexia.
The award recognizes teams who demonstrate an interest in learning about dyslexia. Normal West High was recognized for their commitment through curriculum, intervention and academic support and their results in developing their students' reading skills. The West team -- Tom Parton, Peg Modglin, Amy Brinkmeier, Kristi Probst, Laura Stephenson, Karen Highland, and Nora Bard -- educates students about dyslexia and reading, providing students a sense of self-esteem by understanding their own strengths and weaknesses, which helps to demystify the difficulties which have often plagued them for years.
This year's award is the first year that a high school team has been recognized for its work with reading and adolescent reading. Normal West's team presented their curricular, remediation, accommodation and technology supports, and student results during a conference session.
Endeavors outside of the classroom by students representing Normal West were also recognized. The Board heard about Normal West's Future Farmers Of America Horse Judging Team having placed first at the State and an FFA Career Development Event at Black Hawk East College in Kewanee. Team members are Casey Engelhorn, Nyla Maere, Baily Wight, & Sophia Wood. Their coach is Dr. Kevin Enderlin.
Evans Junior High School's "Good News": Evans Junior High School Associate Principal and Athletic Director Christopher McGraw introduced 8th graders Zach Wolford and Josh Nepomuceno who recently competed in the 2014 Illinois Elementary School Association State Cross Country Championship on October 18. Wolford finished 1st in the Class 3A boys race with a time of 10 minutes and 20 seconds for the two-mile course. Wolford was undefeated this season winning every race he competed in. Wolford also competes for the Evans track team and Illinois Fusion club soccer team. Zach is the son of Michael and Deborah Wolford of Bloomington. Nepomuceno finished 8th in the Class 3A boys race with a time of 10 minutes and 39 seconds for the two-mile course while battling through a back injury near the end of the season. He also competes for the EJHS' track team, and is the son of John and Narmin Nepomuceno of Bloomington.
McGraw also introduced Gateway to Technology teacher, Kathryn Rabolt for organizing EJHS' inaugural "Heart Of The Eagles" 5K and Fun Run on October 25. A total of 125 runners registered and took part in the debut event. Rabolt created the race to aid EJHS's year-long Positive Behavior Interventions and Supports (PBIS) Program. The race raised over $4,500.
District's "Good News": District Director of Operations Joe Adelman, and Director of Food Service Pat Powers praised the efforts made by Unit 5 food service workers to implement the new U.S. Department of Agriculture Standards. The healthier meal requirements are a major component of the Healthy, Hunger-Free Kids Act, which was passed by Congress and signed into law by President Barack Obama..
Among the changes resulting from these regulations, Unit 5 Food Service employees have cleaned and served 40% more fresh fruits and vegetables, offered taste testing for students and worked on recipe development. They have talked to students and staff about the changes and encouraged students to try new foods.
Last year, Unit 5 schools served a total of 1,216,056 lunches and 240,660 breakfasts.
The District also reported "good news" of its own, praising Board members collectively for their efforts on serving the district on the eve of "School Board Member Day," on Nov. 15. Unit 5's Board members –Mark Pritchett, John Puzauskas, Meta Mickens-Baker, Denise Schuster, Gail Ann Briggs, Mike Trask, and Wendy Maulson – were recognized by District Superintendent Dr. Mark Daniel for the hours the group puts in to serve students, teachers, and the community as a whole through their efforts.

Hope Wheeler, a partner with the auditing firm, walked Board members through the report, explaining that of the four findings, or areas of concern the district needs to address, two have come up before. Those included Unit 5 needing to improve tracking and reporting of fixed assets; and to tighten internal controls concerning reporting of monies received through grants. Concerning this matter, the district is set to eliminate duplicated and improperly noted reports. Auditors also found findings concerning internal controls regarding bank reconciliation, and reviews done of journal entries.
The fixed assets and grant reporting issues have been cited as concerns in previous audits, Wheeler reminded Board members. District Business Manager Marty Hickman told Board members the internal control issues were the result of changes of personnel within the district's business office.


---

Check out Best Look Magazine!
May issue now available




---



Seminars on Starting a New Business Nov. 18 and Dec. 16 at ISU


The Illinois Small Business Development Center at Illinois State University is holding a seminar for those wanting to start their own business. There will be two seminars held from 6 to 8 p.m. on Tuesday, Nov. 18, and Tuesday, Dec. 16, in the State Farm Hall of Business, room 430. The program, which will be the same both nights, is intended for those not yet in business. The event is free and open to the public. Seating is limited and registration is required. Register online at www.sbdc.ilstu.edu.
Topics that will be covered during the seminar include registering a business name, licenses and permits, obtaining a tax ID number, forms of insurance, record keeping, choosing a legal form of ownership, tax issues and how to compute a break-even point for a new business.
The program has been developed through a partnership between the U.S. Small Business Administration, the Department of Commerce and Economic Opportunity and the Illinois Small Business Development Center at Illinois State University.
For further information, or to make appropriate arrangements for special accommodations, contact the center two weeks in advance. Register online at www.sbdc.ilstu.edu or call (309) 438-3610.



















Alan Look Photography - Bloomington - Normal's Best Look in Sports Action Photography
Images from recent games are available for viewing and purchase
Normal Community Ironmen, Normal Community West Wildcats, Ridgeview Mustangs, University High School Pioneers, Central Catholic Saints, Lexington Minutemen, ElPaso Gridley Titans, Illinois State University Redbird, Illinois Wesleyan Titan, State Farm Holiday Classic, McLean County Tournament, HOI Conference, Heart of Illinois
---
Historic North Street
---
---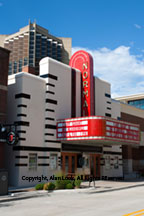 coming next to the Historic
Normal Theater
All seats $7 • Refreshments $1
Doors open 6:30 pm • Showtime 7:00 pm
Prize drawing every night
Great cartoons before classic movies
Hotline: 454-9722


__________________________________


May
issue of Best Look Magazine Available
Best Look Magazine is a quarterly sports and leisure magazine featuring sports, events, and people primarily from McLean County. Every story has a photo and every photo has a story. The magazine is published by Alan Look Photography. Please check it out at your convenience at http://bestlookmag.com. subscriptions and single issues availble

.
Electronic issue is free!
---
Normal Public Library Happenings
---
Need artwork for your home or office?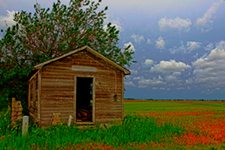 Check out the
Canvas Gallery Wraps offered by Alan Look Photography
!
---







HCE units to study 'Buzz on Bees' in November


McLean County Association for Home and Community Education groups will hear about the "Buzz on Bees" during their November meetings. The Fact Find is on the vanilla bean. Other programs and workshops- Nov 10, 1 to 4p, Decorated Tree Napkin set workshop, supplies/RSVP/Fee by Nov 3, Edna to 309 to 662 to 5520; Nov 11, 9a to 12n, Free Card Making workshop, Barb to 309 to 242 to 6187; Nov 17: 9a to 12n to Comfort Quilts, Eileen to 309 to 533 to 1135; 1 to 4pm to hats, scarves & gloves for children free workshop, Barb to 309 to 242 to 6187; 2 to 3:30pm, Free Read & Share the book, "Marmee and Louisa" by Eve LaPlante, LaVonne, 309 to 661 to 6391; Nov 24, 1 to 3p, Pam Atkinson, Family & Consumer Economics Educator, will present free program, "Where do I want to live when I grow up," Joann-309-310-9205.
All programs are held at Evergreen FS Auditorium, 402 N. Hershey Rd, Bloomington. Public is welcome at all meetings. Units meet as follows:
Normal: 9:15 a.m. Nov 3; Evergreen Place, Gregory & Adelaide, Normal.; program, Phyllis Doran; 309 662 5173.
Downs: 9:30 a.m. Nov 4, Downs United Methodist Church; meeting followed by lunch; program, Fran Burns; hostesses: Carol Nygaard, Marie O'Brien, Rosemary Toohill; 309 962 2121
Eastsiders: 9 a.m. Nov 7, 9:00 am, Extension Auditorium; program, Joann Hart; hostesses: Bobbie Meihofer, Olga Young, Mary Ellen Gottselig, Lynda Kobs; 309 378-4440
Money Creek: 11:30 a.m. Nov 10; Lexington Community Center; bag lunch followed by meeting; 309-365-4681.
Towanda: 7 p.m. Nov 10; Towanda Community Building; program, Bev Hornickel; hotesses: Mary Lu Payton, Cherry Trent; 309 663-4796
Dale: 9:30a.m. Nov 12; Keps, 506 IAA Dr, Bloomington; program, Anne Noud; 309 829 8975.
Dry Grove: 9:30 a.m. Nov 13; Denney's in Normal; breakfast followed by meeting; program, Judy Mohr; fact find, Ann Bevans; 309 963 5552.
Lexington: 10 a.m. Nov 17, home of Dorothy Myers; bag lunch to follow meeting; program, Dorothy Myers; hostess: Pat Blevins; 309 365-8055.
Night Owls: 7 p.m., Nov 19; 329 Fieldcrest Ct, Normal; hostesses, Mary Jane Wood, June Fitzgerald; 309 275-6723.



30th Annual Printmakers' Exhibition and Sale to be December 5


The 30th annual Printmakers' Exhibition and Sale will be held from 8 a.m. to 5 p.m. Friday, Dec. 5, in room 127 of Illinois State University's Center for the Visual Arts. All sale items are original artworks by Illinois State students, faculty, staff and visiting artists.
Hundreds of prints will be on display with most prices ranging from $2 to $50. Payment may be made by cash, check or credit card. All proceeds will support Illinois State's printmaking program. Proceeds from selected items will support student participation in conferences through the Printmaking Student Travel Fund.
There will be a silent auction with prints from artists Sarah Smelser, Morgan Price, Veda Reves, Judy Glantzman and Rudy Pozzatti. For more information or to view the silent auction prints, visit http://normaleditions.illinoisstate.edu/printsale2014.html.
Written bids may be submitted before and during the sale to the cashiers or by emailing normaleditionsworkshop@IllinoisState.edu. Winners will be announced at 5 p.m. that day and they need not be present.





'Tis the Season at Planetarium starting Dec. 5


The Illinois State University Planetarium will present the holiday show 'Tis the Season, running weekends from Friday, Dec. 5, through Saturday, Dec. 20. Show times are Friday evenings at 7:30 p.m. and Saturdays at 2 p.m.
'Tis the Season, narrated by National Public Radio's Noah Adams, recounts the historical, religious, and cultural rituals practiced during the time of the winter solstice. The show explores Christian, Jewish, Egyptian, Roman, pagan, Celtic, Nordic and Hopi traditions. 'Tis the Season also looks at some of the more light-hearted seasonal traditions, from kissing under the mistletoe to songs about lords a-leaping and ladies dancing.
Admission to 'Tis the Season is $4 for adults, $3 for children ages 5 to 12 and seniors, and $2 for children ages 3 to 4. For more information call the Planetarium's Skyline at (309) 438-5007 or visit http://www2.phy.ilstu.edu/~trw/planet.html.





Journey to the Manger


Christ Lutheran Church will present Journey to the Manger on Sunday, December 14 from 5:00-7:30 p.m.
This live nativity tells the story of the journey Mary and Joseph took so many years ago. Each tour lasts 20 minutes
and will feature live drama, music, singing, and barnyard animals. These tours are free and open to all ages.
Free hot chocolate and cookies are available for everyone after your tours. Tours run on a continually basis between hours
of 5:00-7:30 p.m. For more information or if you have questions, contact Christy Malinowski at 309-452-5609 ext.6 or visit
our church website at www.christlutherannormal.org.



Sign up for Salvation Army Bell Ringing


It will soon be that time of year again to hear those bells a ringing. The 2014 bell ringing dates are November 14 through December 24. The website to register to ring bells is up and running! Please visit www.ringbells.org and select Bloomington, Illinois as the location. It is a very user-friendly site, as you are able to select your location and then the date and time you would like to ring. It is a great way to give back this holiday season. If you do not have internet access, you can call Angie Fulton Development Director at 309-829-9476 to sign up through the office.
The Salvation Army utilizes the dollars raised throughout the Christmas season, to maintain its programs throughout the year. Salvation Army programs include:
• Food Pantry
• Comprehensive Emergency Assistance Program (rent/mortgage, utility, prescription, fuel, clothing assistance)
• Safe Harbor Homeless Shelter
• Youth programs (including summer camp, youth nights, open gym)
In 2013, The Salvation Army of McLean County distributed over 1,200 food baskets and over 22,000 toys to area families in need. Over 500 winter coats were distributed to McLean County residents in need of warmth. Each year, The Salvation Army provides over 20,000 nights of lodging and 50,000 meals and we have seen the numbers continue to grow. Volunteers are desperately needed to fulfill our Christmas fundraising needs, so help us out and sign up today!