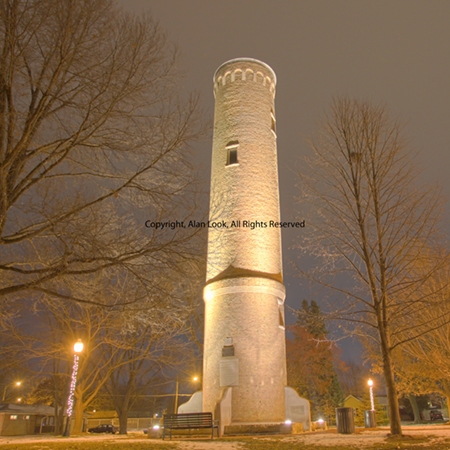 Stop by our office in Normal at:
1702 W. College Avenue, Suite G, Normal, Illinois 61761
Tower Park
---
Buy your copy today!

Every Photo has a Story, every Story has a Photo
A publication by Alan Look Photography
McLean County's Sports and Leisure Magazine
Published Feb 15, May 15, Aug 15, Nov 15

Sports Photos
Photo Reprints from
Alan Look Photography

---
Pick up a copy of the current Normalite for Senior and Normal Township event listings.
---
---
Agreement Approved With Immanuel Bible Foundation On Mansion Maintenance



Normal Town Council members approved a resolution to enter into an agreement with Immanuel Bible Foundation concerning the Broadview Mansion, located at 1301 S. Fell Ave., for maintenance of the roughly 110-year-old estate.
The Town used a budget amendment to allocate $27,525 from the Town's general fund reserve account to cover costs for now because details of the agreement between the Town and IBF were not known when the Town's 2014-15 budget was being prepared. The agreement also gives the Town a right-of-first-refusal should IBF ever decide to sell the property outright.
Under terms of the agreement, the Town will provide maintenance services to the mansion and in exchange, IBF gives the Town the right-of-first-refusal should the Foundation opt to sell the property. Also under the agreement, IBF must maintain their insurance on the property, and the Town will provide at least 1,500 hours of maintenance
Under the right-of-first-refusal clause in the agreement, if IBF ever decides to sell the property, the sale price would be $900,000 beginning in 2015 and decreases in increments of $50,000 annually until the price reaches $1 in 2033 and beyond.
The agreement between the parties lasts for 12 months and renews automatically. Sixty days notice must be given by either party should they decide not to renew. If IBF opts not to renew, they must also offer the Town the option to buy the property under the right-of-refusal clause.
Cost for the annual maintenance and upkeep of Broadview Mansion has been estimated by the Town at $73,400, the bulk of which is devoted to janitorial and grounds maintenance. Also included in the expenditures involved of the property's upkeep are: $7,000 for utilities, and $2,500 for maintenance supplies. An additional $7,500 in expenses is anticipated to be budgeted on a somewhat as-needed basis by the Town for major repairs and maintenance.
Council members heard from Dr. David Strand, President emeritus of Illinois State University, and Dorothy Kennett, IBF Board President, about plans for the mansion, which includes establishing Van Leer Academy for Music and Art. The Academy is named for Bird Van Leer, and his wife, Margaret Van Leer, a Lexington native. The Van Leers are buried in Lexington. When Margaret Van Leer died in 1949, she willed Broadview Mansion to IBF.
Recent economic conditions have caused the cost of upkeep of the mansion to exceed IBF's ability to maintain it, Strand and Kennett explained. But, just because it is an estate, Strand said, doesn't mean IBF will shutter it. "This will not be a closed property," he said. "We're going to have significant for the benefit of the public."
Kennett told Council members that no large functions would be possible at the mansion, and that, in fact, IBF has used other public facilities for large-scale functions in the past. Strand added there is the possibility of grants being available to help the Town pay for some restoration that might be necessary for the building.
Council Member Jeff Fritzen reminded Council members the mansion "is adjacent to one of the Town's more historic neighborhoods." He asked how the Town arrived at the dollar figures for upkeep on the roughly 7,000 sq. ft. structure. "For me, it would be a sense of loss" if the Town did not pitch in to preserve the mansion.
City Manager Mark Peterson told Fritzen the figures concerning maintenance costs are the Town's best current estimate of the upkeep. "Some years will be less in the money spent on upkeep and others could be more," he said, citing things like tough winter conditions which could affect the amount spent from year-to-year.
Council Member Chuck Scott asked Peterson about whether the mansion's Heating, Ventilation, and Air Conditioning systems had been well-maintained. Peterson responded that Mark Clinch, the Town's Director of Facilities and Energy Management, had surveyed the property recently, keying in on those areas. Peterson said Clinch "came away with the sense those systems were in good condition and had been well maintained." Even with that positive assessment, Peterson added, a complete review of the building by the Town still needs to be done.
Omnibus Agenda Items Approved: Omnibus agenda items approved by the Council included:
• Approval of minutes of regular meeting held Oct. 20, 2014.
• Approval of Town of Normal expenditures for payment as of Oct. 29, 2014.
• A motion to waive the formal bidding process and approve the purchase of biodiesel fuel from Bloomington-based Evergreen FS, Inc.
• A resolution authorizing the extension of a licensing agreement with Connect Transit for implementation of a Passenger Information Display System (PIDS) in Uptown Station.
• A resolution extending a licensing agreement with Peoria Charter Coach Company for access to Uptown Station as a transportation provider.
• An ordinance vacating utility and sewer easements in Lot 1 of the Bradford-Raab Subdivision.
• An ordinance conditionally and partially approving the final plat of the re-subdivision of part of Lot 21 in the 14th addition to Northtown Subdivision by expedited process (301 W. Northtown Rd.).
• An ordinance approving a special use permit for the Central Illinois Holiness Association at 216 Jersey Ave.



---




McLean County Board Report


Enterprize Zone expanded in downtown Bloomington
Matt Sorensen, Chairman
Recording Secretary: Judith A. LaCasse



No meeting this week



---




Nov. 14 Wind Ensemble Concert to Feature American Compositions


The Illinois Wesleyan School of Music's Wind Ensemble will perform in concert on Friday, Nov. 14. The free concert will begin at 7:30 p.m. in Westbrook Auditorium of Presser Hall.
"In this concert we will be performing works by American composers, some of which are written as recently as 13 years ago," said Lev Ivanov, visiting assistant professor of music and conductor of the Wind Ensemble.
The ensemble will perform: "Celebration Overture" by Paul Creston, "Solitary Dancer" by Warren Benson, "Divertimento" by Leonard Bernstein, "October" by Eric Whitacre, "Ballad for Band" by Morton Gould and "Pacific Celebration Suite" by Roger Nixon.
"Benson's 'Solitary Dancer' describes slow and lonely movements by a dancer, and is very rich in colors and textures," said Ivanov. "Bernstein's 'Divertimento' is filled with everything American and is much fun to perform."
Founded in 1980, the Wind Ensemble is an auditioned group of wind and percussion students. The ensemble specializes in performing contemporary pieces and has worked with world-renowned composers. As well as playing concerts on campus during the academic year, the Wind Ensemble also participates in national music conferences and frequently tours throughout the Midwest.






Author of The Other Wes Moore to headline Martin Luther King Jr. Dinner


Wes Moore is an Army combat veteran, a Rhodes Scholar, a former White House Fel­low and the host of the PBS show about returning veterans, Coming Back with Wes Moore. Yet what intrigued him was another Wes Moore.
Moore will present The Other Wes Moore for the annual Martin Luther King Jr. Dinner at 6 p.m. Friday, Jan. 23, in the Brown Ballroom of the Bone Student Center. Reservations are required. Seats are $15 for students and $35 for non-students. Reservations can be made until Jan. 9 by calling (309) 438-8790 or online at UniversityEvents.IllinoisState.edu/MLK.
In December of 2000, Moore was reading an article in the Baltimore Sun newspaper detailing how, despite his troubled past, he had just received the Rhodes Schol­ar­ship. At the same time, the Sun was run­ning sto­ries about four black men who were arrested for the mur­der of an off-duty Bal­ti­more police offi­cer dur­ing an armed rob­bery. One of the men con­victed was just two years older than Moore, grew up in the same neigh­bor­hood and – in an uncanny turn – was also named Wes Moore.
Moore won­dered how two young men from the same city, who were around the same age, and even shared a name, could arrive at two com­pletely dif­fer­ent des­tinies. The jux­ta­po­si­tion between their lives, and the ques­tions it raised about account­abil­ity, chance, fate and fam­ily, had a pro­found impact on Moore. He began a correspondence with the "other" Wes Moore. The results became the best-selling book The Other Wes Moore: One Name, Two Fates.




In The November 6 2014 Printed Normalite:
Get the news sooner? Subscribe Here!
---
Bill Linneman
Football Fandango

Helen J. Leake's Gardeners Tips
Get your garden and trees ready for winter

The Spectator by Jim Bennett
Smokey Deserved Much Better

Capitol Facts by Rich Miller
Polotics makes strange bedfellows

They Call me Spence
The power of song

Classic Colcalsure
Hanging Memories

Normal Town Council Report
by Steve Robinson
Agreement Approved With Immanuel Bible Foundation On Mansion Maintenance


Unit 5 School Board Report
by Steve Robinson
No meeting this week

McLean County Board Report
No meeting this week

Capitol Commentary from Senator Bill Brady
Three companies to develop or expand in Illinois

News_from_State_Rep._Dan_Brady
Subpoenas issued for Neighborhood Recover Initiative investigation

Publisher Ed Pyne - Pyne Needles
Voters have spoken; GOP tidal wave

Chimperscage - by Alan Look

A New Best Look Magazine arrived August 15th!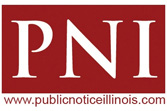 Mystery Photo, Legal Notices, Obituaries, Service Directory, School and Senior Information, and Classified advertisements
Pick up a copy for these stories and more.
---
No meeting this week
---

Check out Best Look Magazine!
May issue now available




---
Women's Christmas Celebration to be held December 6


Ticket sales for the 2014 Women's Christmas Celebration are now on sale at Broadview Mansion, 1301 S. Fell Avenue, Normal. Tickets are $20 each and include breakfast. The Women's Christmas Celebration will be held on December 6, from 8 to 10 a.m. at the Marriott Hotel and Conference Center in Normal.
On-line ticket sales are available. You may also order tickets by mailing your check to the mansion with an enclosed self addressed, stamped envelope. Or you may call them to place your order and they will hold your tickets at the event ticket table for payment and pick up.
This year, Kendra Smiley will inspire us with her wit and wisdom! Kendra is an author, speaker, and a radio / TV show host.
In addition, local artisans have been invited to display their beautiful work as centerpieces. After the event, you will be invited to browse and shop, with all proceeds going to support the artists.
If you have questions, call 309. 452. 6710.






Sign up for Salvation Army Bell Ringing


It will soon be that time of year again to hear those bells a ringing. The 2014 bell ringing dates are November 14 through December 24. The website to register to ring bells is up and running! Please visit www.ringbells.org and select Bloomington, Illinois as the location. It is a very user-friendly site, as you are able to select your location and then the date and time you would like to ring. It is a great way to give back this holiday season. If you do not have internet access, you can call Angie Fulton Development Director at 309-829-9476 to sign up through the office.
The Salvation Army utilizes the dollars raised throughout the Christmas season, to maintain its programs throughout the year. Salvation Army programs include:
• Food Pantry
• Comprehensive Emergency Assistance Program (rent/mortgage, utility, prescription, fuel, clothing assistance)
• Safe Harbor Homeless Shelter
• Youth programs (including summer camp, youth nights, open gym)
In 2013, The Salvation Army of McLean County distributed over 1,200 food baskets and over 22,000 toys to area families in need. Over 500 winter coats were distributed to McLean County residents in need of warmth. Each year, The Salvation Army provides over 20,000 nights of lodging and 50,000 meals and we have seen the numbers continue to grow. Volunteers are desperately needed to fulfill our Christmas fundraising needs, so help us out and sign up today!




ISU to hold Veterans Day Ceremony Nov. 11


Illinois State University will hold its annual Veterans Day ceremony at noon Tuesday, Nov. 11, in the Bone Student Center Prairie Room North. The event is free and open to the public.
Illinois State Army ROTC cadets will participate in the ceremony by posting the colors, singing the national anthem and providing the invocation and benediction. Speakers at the event will be Illinois State President Larry Dietz and State Senator Jason Barickman.
Following the ceremony, the audience is invited to proceed to the flagpole on the Quad for the laying of flowers and the playing of Taps.
Veterans may pick up commemorative yellow ribbons from 9 to 11 a.m. that morning in the Veterans Services office, 112 Moulton Hall, and at the entrance to the Prairie Room North prior to the ceremony. The ceremony is sponsored by Veterans Services, Illinois State University Army ROTC, Veterans at Illinois State and the Office of the University Registrar.






Barnkeepers' Nov. 12. meeting to explore history of Hudson's 'mobster' horse barn


from Pat Huth
Have you often passed the large barn at Evergreen farm north of Hudson and wondered what the history of that barn was? As a child I remember seeing the pasture out front full of horses.
On Wednesday, November 12 at 7 p.m. the Hudson Historical Society will be presenting a program on this restored horse barn at the Hudson Library, Hudson, at the annual meeting of the McLean Co. Barn Keepers.
The Society has been searching facts and local lore on this historical building. Were there really ties to the 1930's Chicago Mafia? Was it a race horse and jockey training facility? This will be your chance to find out.
The meeting is open to the public. The Hudson Library is located one block south of Casey's. Bring a friend. You will not be disappointed.






Seminars on Starting a New Business Nov. 18 and Dec. 16 at ISU


The Illinois Small Business Development Center at Illinois State University is holding a seminar for those wanting to start their own business. There will be two seminars held from 6 to 8 p.m. on Tuesday, Nov. 18, and Tuesday, Dec. 16, in the State Farm Hall of Business, room 430. The program, which will be the same both nights, is intended for those not yet in business. The event is free and open to the public. Seating is limited and registration is required. Register online at www.sbdc.ilstu.edu.
Topics that will be covered during the seminar include registering a business name, licenses and permits, obtaining a tax ID number, forms of insurance, record keeping, choosing a legal form of ownership, tax issues and how to compute a break-even point for a new business.
The program has been developed through a partnership between the U.S. Small Business Administration, the Department of Commerce and Economic Opportunity and the Illinois Small Business Development Center at Illinois State University.
For further information, or to make appropriate arrangements for special accommodations, contact the center two weeks in advance. Register online at www.sbdc.ilstu.edu or call (309) 438-3610.


















Alan Look Photography - Bloomington - Normal's Best Look in Sports Action Photography
Images from recent games are available for viewing and purchase
Normal Community Ironmen, Normal Community West Wildcats, Ridgeview Mustangs, University High School Pioneers, Central Catholic Saints, Lexington Minutemen, ElPaso Gridley Titans, Illinois State University Redbird, Illinois Wesleyan Titan, State Farm Holiday Classic, McLean County Tournament, HOI Conference, Heart of Illinois
---
Historic North Street
---
---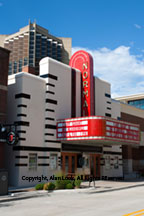 coming next to the Historic

Normal Theater




All seats $7 • Refreshments $1
Doors open 6:30 pm • Showtime 7:00 pm
Prize drawing every night
Great cartoons before classic movies
Hotline: 454-9722



THE GREAT ESCAPE
Thur. & Fri. • Nov. 6 & 7
With its impeccably slow-building story and a cast for the ages, The Great Escape is an all-time action classic. Unrated/170 minutes.

GOOD MORNING, VIETNAM
Sat. & Sun. • Nov. 8 & 9
A well-calibrated mix of manic comedy and poignant drama, displaying the wide range of Robin Williams' cinematic gifts. R/121 minutes

DUMB AND DUMBER TO
Tuesday, November 11
Jim Carrey and Jeff Daniels reprise their roles as lovable inbeciles in this sequel. Special advanced screening event. ADVANCED TICKETS ONLY. PG-13

CALVARY
(A BNF CHOICE)
Thur & Fri • Nov. 13 & 14
Led by a brilliant performance from Brendan Gleeson, Calvary tackles weighty issues with humor, intelligence, and sensitivity.

ELF
Sat. & Sun. • Nov. 15 & 16
A holiday-spirited, good-natured family comedy, featuring Will Ferrell's funny and charming performance as one of Santa's biggest helpers. PG/107 minutes



__________________________________


May issue of Best Look Magazine Available
Best Look Magazine is a quarterly sports and leisure magazine featuring sports, events, and people primarily from McLean County. Every story has a photo and every photo has a story. The magazine is published by Alan Look Photography. Please check it out at your convenience at http://bestlookmag.com. subscriptions and single issues availble

.




Electronic issue is free!



---
Normal Public Library Happenings
---
Need artwork for your home or office?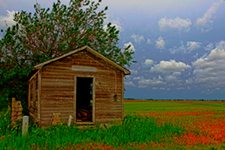 Check out the
Canvas Gallery Wraps offered by Alan Look Photography
!
---
Conklin's Travels Back in Time for 'An Old-Fashioned Christmas'


Conklin's Barn II Dinner Theatre is thrilled to announce an all-new edition of their annual holiday revue of music, comedy and merriment, this year entitled "An Old-Fashioned Christmas" opening on November 6 for a seven week run on Thursday, Friday and Saturday evenings and Sunday brunch, playing through a special New Year's Eve performance on December 31. Wednesday evenings are added during the month of December.
"An Old-Fashioned Christmas" is really two shows in one. The first act is an old-fashioned country Christmas revue featuring terrific country music, along with comedy songs and skits reminiscent of the beloved show "Hee-Haw," as well as stirring gospel Christmas music in the style of the Gaither Vocal Band and the Statler Brothers. The second act takes the audience back to the WWII era with a USO show, featuring timeless Christmas music that premiered during that era, including "White Christmas," "I'll Be Home for Christmas," and "Have Yourself a Merry Little Christmas." It also features classic radio sketch comedy and a tribute to the troops with the company in full uniforms from various branches of the military. As always, audience participation will feature in the fun of the evening.
The Barn's resident company of talented comics and terrific vocalists will be featured including Mary Simon, April Bieschke, Dan Challacombe, Pat Gaik, Chad Kirvan, Jimmy LaHood, Diann Thompson, Terri Whisenhunt, and Dave Windsor. Tamra Challacombe, one of the most versatile musical theatre performers in Central Illinois and the Barn's resident choreographer and new Group Sales Director also makes a welcome return to the Barn's holiday show after a two-year absence.
The production is directed and staged by Mary Simon with musical direction and arrangement by Chad Kirvan and choreography by Tamra Challacombe. Set design is by April Bieschke and publicity is by Pat Gaik. Conklin's Barn II is known for its delicious buffet which, on evening performances, includes four main entrees featuring the Barn's renowned prime rib and fried chicken, with salad, homemade soup and cheese spread, and a choice of four taste-tempting, homemade desserts. Prices for dinner and show are $35.00 on Wednesday and Thursday evening, $37.00 on Friday evening and Sunday brunch, and $39.00 on Saturday evening, including tax. The Gala New Year's Eve performance which includes a pre-show performance, hats, noisemakers and a door prize drawing to welcome in the new year, is priced at $125 per couple. No advance payment is required for regular performances. For reservations, call the box office at 309-965-2545. For more information, visit the Barn on the internet at www.barn2.com.






HCE units to study 'Buzz on Bees' in November


McLean County Association for Home and Community Education groups will hear about the "Buzz on Bees" during their November meetings. The Fact Find is on the vanilla bean. Other programs and workshops- Nov 10, 1 to 4p, Decorated Tree Napkin set workshop, supplies/RSVP/Fee by Nov 3, Edna to 309 to 662 to 5520; Nov 11, 9a to 12n, Free Card Making workshop, Barb to 309 to 242 to 6187; Nov 17: 9a to 12n to Comfort Quilts, Eileen to 309 to 533 to 1135; 1 to 4pm to hats, scarves & gloves for children free workshop, Barb to 309 to 242 to 6187; 2 to 3:30pm, Free Read & Share the book, "Marmee and Louisa" by Eve LaPlante, LaVonne, 309 to 661 to 6391; Nov 24, 1 to 3p, Pam Atkinson, Family & Consumer Economics Educator, will present free program, "Where do I want to live when I grow up," Joann-309-310-9205.
All programs are held at Evergreen FS Auditorium, 402 N. Hershey Rd, Bloomington. Public is welcome at all meetings. Units meet as follows:
Normal: 9:15 a.m. Nov 3; Evergreen Place, Gregory & Adelaide, Normal.; program, Phyllis Doran; 309 662 5173.
Downs: 9:30 a.m. Nov 4, Downs United Methodist Church; meeting followed by lunch; program, Fran Burns; hostesses: Carol Nygaard, Marie O'Brien, Rosemary Toohill; 309 962 2121
Eastsiders: 9 a.m. Nov 7, 9:00 am, Extension Auditorium; program, Joann Hart; hostesses: Bobbie Meihofer, Olga Young, Mary Ellen Gottselig, Lynda Kobs; 309 378-4440
Money Creek: 11:30 a.m. Nov 10; Lexington Community Center; bag lunch followed by meeting; 309-365-4681.
Towanda: 7 p.m. Nov 10; Towanda Community Building; program, Bev Hornickel; hotesses: Mary Lu Payton, Cherry Trent; 309 663-4796
Dale: 9:30a.m. Nov 12; Keps, 506 IAA Dr, Bloomington; program, Anne Noud; 309 829 8975.
Dry Grove: 9:30 a.m. Nov 13; Denney's in Normal; breakfast followed by meeting; program, Judy Mohr; fact find, Ann Bevans; 309 963 5552.
Lexington: 10 a.m. Nov 17, home of Dorothy Myers; bag lunch to follow meeting; program, Dorothy Myers; hostess: Pat Blevins; 309 365-8055.
Night Owls: 7 p.m., Nov 19; 329 Fieldcrest Ct, Normal; hostesses, Mary Jane Wood, June Fitzgerald; 309 275-6723.



An Evening of Vocal and Instrumental Chamber Music Nov. 13 at IWU


The Illinois Wesleyan School of Music will present An Evening of Vocal and Instrumental Chamber Music, featuring performances by the Chamber Singers and several instrumental ensembles. The concert will be held Nov. 13 at 8 p.m. in Evelyn Chapel.
The program will include compositions by Weelkes, Vulpius, Boccherini, Mozart, Brahms, Hogan and Van Dijk.
Conducted by Professor of Music J. Scott Ferguson, the Chamber Singers consist of a select group of students who present concerts of vocal chamber literature throughout the academic year.
Associate Professor of Cello and Chamber Music Nina Gordon coaches the instrumental ensembles.