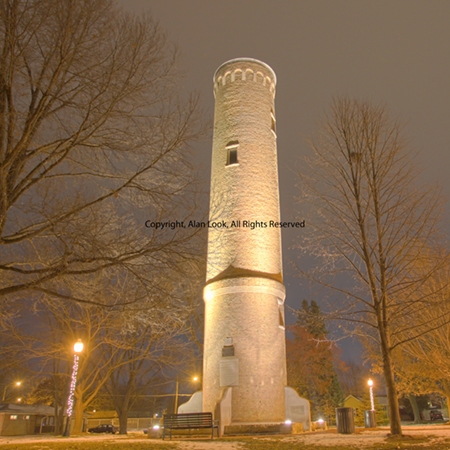 Stop by our office in Normal at:
1702 W. College Avenue, Suite G, Normal, Illinois 61761
Tower Park
Our Publications:
The Normalite
The Quill (serving Carlock, Hudson & Danvers)
Chenoa Town Crier
Gridley Times
Lexingtonian
Ridgeview Review
Heyworth Buzz
LeRoy Leader
---
Buy your copy today!

Every Photo has a Story, every Story has a Photo
A publication by Alan Look Photography
McLean County's Sports and Leisure Magazine
Published Feb 15, May 15, Aug 15, Nov 15

Sports Photos
Photo Reprints from
Alan Look Photography

---
Pick up a copy of the current Normalite for Senior and Normal Township event listings.
---
---
Council Approves Agreement For First Phase Of Uptown Railroad Pedestrian Crossing
At their regularly-scheduled meeting Monday in Council Chambers in Uptown Station, Normal Town Council members unanimously approved a resolution authorizing proceeding with an agreement with New York-based WSP/Parsons Brinckerhoff to begin the first phase of engineering services related to the proposed railroad pedestrian crossing in Uptown.
It's anticipated the first phase of the project could take between 18 months to two years, and would involve an array of services that all go into such a project's first phase. It would then be somewhere between another 2-3 years before an underpass would make its debut.
The scope of services includes looking at aspects of proposed method of getting from one side of the high speed rail tracks at Uptown Station, most likely an underpass as was recommended to the Town by Union Pacific Railroad.
Among the items that WSP/Parsons Brinckerhoff would research and report back to the Town on include: Establish a purpose and develop a need statement for the project which would conform to Federal guidelines; Review available data and records; Have an environmental evaluation conducted; Obtain data needed to support applications for funding for the project; Develop conceptual plans; Obtain public input; and develop preliminary drawings and plans that would include a cost estimate.
The Town would pay WSP/Parsons Brinckerhoff an amount not to exceed $1,426,111.40 for the services. And even though Council Members Kevin McCarthy and Scott Peterson were absent from this meeting and there was plenty of discussion among Council members on the subject, a few members of the public requested an opportunity to address Council members.
Resident Ron Ulmer questioned why an out-of-state firm was selected for the job when "selecting a Chicago firm could have saved the Town money."
Resident Doug Fowler told Council members he was curious as to why the Town was spending money related to the overpass/underpass matter because the matter had already been discussed in previous meetings. Spending the money the Council later approved at the meeting would be "spending money on something the Town has already discussed," he said. "We will spend money on something the Council have already discussed."
Also before the vote was taken, resident Marc Tiritilli called the Town's considering approving this "a wrong move. There's no guarantee a Federal grant will be approved" to pay for a future project, as has helped the Town in the past with projects such as construction of Uptown Station.
"This is a misguided priority," Tiritilli said of the proposed expenditure to WSP/Parsons Brinckerhoff before Council members discussed and voted upon it. "This is not what other residents want. We don't want to spend more on this."
During the discussion among Council members, Council Member Jeff Fritzen admitted, "When I saw $1.4 million, I thought, 'My goodness, how did we get to $1.4 million?'"
Town Director of Public Works Wayne Aldrich said construction of an overpass and an underpass "require very different plans. He said the first phase "goes pretty far along. He added the Town's intention was to get as far on a set of engineering plans for utilizing an underpass.
City Manager Mark Peterson said discretionary funds that the Town has already set aside for the study. Fritzen added he didn't share the spending concern that Tiritilli expressed. "Compared to the State of Illinois, our financial situation is pretty darn solid," he added.
Responding to a concern Ulmer addressed, Aldrich said WSP/Parsons Brinckerhoff generally manages such projects for this area out of a Chicago-based office.
Before the Council vote was taken, Council Member R. C. McBride said this kind of project "is an investment in the kind of community we want to have 15, 20, or 100 years from now. I feel there has been due diligence on this."
Following the meeting, Peterson told reporters the Town will begin looking for funding sources for the project in the same manner it did to seek funding for the construction of Uptown Station, reminding the Town spent 10 years searching for such funding. He said the Town will begin seeking various means to raise the cash, primarily Federal sources, and then begin marketing the project to groups that make such decisions.
Liquor Commission Grants Licenses: Council members, serving as Normal Local Liquor Commission, met for a special meeting prior to the regular Council session and approved a pair of licenses. First they unanimously approved a Class P Taproom Liquor License to White Oak Brewing, LLC for a facility at 1801 Industrial Park Dr. The Commission also granted a Class D license (all liquor consumed on premises) to B&M 16, Inc. doing business as Cousin's Restaurant, 1113 N. Main St.
Omnibus Agenda Items Approved: Omnibus agenda items approved by the Council included:
• Approval of minutes of the regular meeting on Sept. 19, 2016.
• Approval of Town of Normal expenditures as of Sept. 28, 2016.
• A resolution to accept water treatment plant chemical bids for November 2016 through October 2017.
• A resolution approving an agreement with Chestnut Global Partners for Employee Assistance Program (EAP) services.
• A resolution accepting bids and authorizing the purchase of a tandem axle dump truck to Morton, Ill.-based Truck Centers, Inc. at a net cost of $81,785 including trade in.
• A resolution accepting bids and authorizing the purchase of a fork lift truck for the Town's Public Works waste removal division from Mackinaw, Ill.-based Fitzgerald Equipment Co., Inc. in the amount of $22,733.70.
• A resolution authorizing the execution of an agreement for the employment of the Municipal Manager.
• A resolution authorizing the execution of a redevelopment agreement with 121 East Beaufort Properties, LLC for façade rehabilitation of 121-123 E. Beaufort St. and the required budget adjustment.

---
McLean County Board Report
????, Chairman
Recording Secretary: Judith A. LaCasse


No Meeting This Week
---



90th Birthday for William 'Bill' Linneman


William "Bill" Linneman of Bloomington, a frequent contributor to
The Normalite will celebrate his 90th birthday with an open house from 2 to 4 p.m. Oct. 15 at Luther Oaks, Bloomington.
He was born Oct. 13, 1926, at Mennonite Hospital, Bloomington. He married Elizabeth "Betsy" Doland on August 4, 1957. She died in July 2014.
He has a sibling, Jo Rees, of Littleton, Colorado.
His children are Viki (Dan) Distin, Ada, Mich., and Kathy (Scott) Morgan, Glen Ellyn. He has five grandchildren.
He retired from Illinois State University as a professor of English.
He has no particular hobbies and is not a fan of the Cubs, Cards or any other team! He is a member of First United Methodist Church of Normal.

In the October 6 2016 Printed Normalite:
Get the news sooner? Subscribe Here!
---
Bill Linneman
The Last Wolverine In Michigan

Helen J. Leake's Gardeners Tips
Putting the garden to bed for the winter

The Spectator
by Jim Bennett
Let's Dump Columbus Day

Capitol Facts by Rich Miller
Without Gov. Rauner the GOP would be at a huge
cash disadvantage in IL

Classic Colcalsure
Pumpkin Monday

Normal Town Council Report
Council Approves Agreement For First Phase Of Uptown Railroad Pedestrian Crossing

Unit 5 School Board Report
Unit 5 Board Gives First Student Nov. 1 Ultimatum

McLean County Board Report
by Steve Robinson
Regular Meeting this week

Capitol Commentary from Senator Bill Brady
News from the Capitol
I continue to have faith

News_from_State_Rep._Dan_Brady


Statehouse Update from Jason Barickman
Gold Star Family Day Recognized in Illinois

Publisher Ed Pyne - Pyne Needles
'The Last Time IWU Beat ISU


Chimperscage - by Alan Look



Best Look Magazine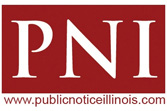 Mystery Photo, Legal Notices, Obituaries, Service Directory, School and Senior Information, and Classified advertisements
Pick up a copy for these stories and more.
---
Unit 5 Board Gives First Student Nov. 1 Ultimatum



As far as members of Normal-based Unit 5 School Board were concerned, an apology, added to assurances to do better on the part of Cincinnati, Ohio-based First Student Bus Co. weren't enough. At their regular meeting on Sept. 28 held for the second straight meeting in the cafeteria of Normal Community West High School, Board members voted to give First Student a one-month extension to correct problems which have been a headache to parents and administrators since school began in August.
Should no progress in transporting children be achieved by a deadline set by Board members – Nov. 1 – Unit 5 will terminate its contract with First Student voiding it for the 2017-18 school year. First Student would, should the contract be voided, continue as the transportation provider for the remainder of this school year regardless.
An earlier motion to kill the contract now went nowhere among Board members.
At the Board's last meeting at Normal West two weeks before, Bob Rutkowski, area general manager, and Roger Moore, senior vice president of operations for Cincinnati, Ohio-based First Student Bus Co., formally apologized to Board members and the families affected by the results of what has been a difficult period for students trying to get to and from school, and their parents, for whom frustration has continued to mount as a result of issues that resulted when school began in mid-August At this session, First Student representatives sat and listened as Board members aired their concerns and their disappointment in how they perceive the service has been from First Student since classes began over a month ago.
Board Member Mike Trask told the men he "hasn't been able to get past Aug. 17." Aug. 17 was the first day of school for Unit 5 and a day that proved to be the start of difficulties ranging from late buses to being temporarily unable to locate students. Because he is a parent of students in Unit 5, Trask said he's torn between his "emotional side and his non-emotional side" on the busing issue. "I'm struggling," Trask told the men. "I'm struggling a lot."
He wasn't alone in wrestling with the issue, as roughly 100 parents sat in the gallery of the meeting, six of whom addressed Board members.
"The thought of kids standing and waiting for buses for 45 minutes concerns me," Board Member Joseph Cleary told the men. Moore responded by saying First Student would understand if Unit 5 opts not to renew the contract which would have one more school year on it after this year if Board Members decide to keep First Student.
"The negatives weigh heavily on us in terms of your credibility," Board Member Jim Hayek, Jr. told Rutkowski and Moore. "I'm not hearing anything about customer service in relation to First Student's communications with parents."
Rutkowski said the service shown thus far by First Student "has worn on parents' tolerance and worn on parents' patience."
Board Member John Puzauskas told the men he wanted to see "sustainable service day in and day out. If we do see that kind of service by the end of October, I would consider not canceling the contract."
"We have to see concrete results," Trask added. "We cannot put our parents through this. I'm willing to go 30 days before considering canceling the contract."
Rutkowski admitted First Student has been seeking a replacement for the person who was their permanent site manager, Jim Stoneciper. Stoneciper resigned Aug. 22 as a result of how things developed in the first few days of the new school year.
Cleary told the men he has been struggling with how the last six weeks have gone with First Student's performance.
During the public comments section of the four-hour meeting, parent David Dennis was one of six parents who addressed Board members, saying Unit 5 needed to go back to a three-tier busing system. "Unit 5 and First Student are failing because you aren't getting kids to school."
Other Actions Approved: In addition to the discussion surrounding the busing issue, Board members unanimously approved a 2016-17 budget, as well as contracts with the members of both Unit Five Education Association, which represents its teachers, and Unit Five Support Professionals Association (UFSPA), the union that represents teaching assistants and office personnel.

---
---
Check out Best Look Magazine!
---
Shelleigh Birlingmair named Executive Director Of Children's Discovery Museum


Normal City Manager Mark Peterson has announced that Shelleigh Birlingmair will become the Town of Normal's new Executive Director of the Children's Discovery Museum.
"We are extremely pleased to have Ms. Birlingmair join the Children's Discovery Museum and the Town of Normal in this leadership role," said Peterson. "Her history of community involvement as well as her extensive experience as a leader, volunteer, and advocate with not-for-profit organizations will complement the talented Museum staff."
Ms. Birlingmair has been a Vice President and Wealth Management Consultant for the Commerce Trust Company since 2004. She is currently the Chair of the Board of Directors of the Boys and Girls Club of Bloomington/Normal, and incoming Chair of the Board of Directors of the Advocate BroMenn Philanthropy Council.
Her past non-profit experience in the community also includes board membership of the American Red Cross of the Heartland and the OSF St. Joseph Medical Center Foundation Council.
"The Children's Discovery Museum is an established fixture in our community that already has a long history of educating and entertaining residents and visitors of all ages," said Ms. Birlingmair. "I am very excited to join the Museum and the Town. This is an amazing opportunity to help guide the Museum into the future, while allowing me to fulfill a passion to serve the community with an exceptional organization that inspires youth and families through the power of play."
Visitor Services Coordinator Shelly Hanover has been acting as interim Director of the Children's Discovery Museum since April 11 of this year. She will now report to Ms. Birlingmair.
Ms. Birlingmair's official start date with the Town of Normal will be October 17.




Connect Transit to Host Public Education Sessions


Connect Transit will host four public education sessions in the month of October, to help Bloomington-Normal citizens better understand transit service on new routes. These sessions will take place:
• Monday, October 17th from 9am to 11am at Connect Transit
• Wednesday, October 19th from 4pm to 6pm in the Conference Room at United Way in Bloomington
• Monday, October 24th from 9am to 11am at Connect Transit
• Wednesday, October 26th from 4pm to 6pm in the 4th floor Multipurpose Room at Uptown Station in Normal
These sessions are designed to provide a convenient opportunity for riders to work with Connect Transit staff to become more comfortable with the updated transit system. All members of the public are invited to attend to gain information on how to navigate the community on the new Connect Transit routes.






Jana Albrecht named ISU interim associate vice president


Illinois State University Provost Janet Krejci appointed Jana Albrecht as interim associate vice president for Enrollment Management. She will replace Troy Johnson, who has accepted a position in Texas.
Albrecht has served as the University's director of the Office of Financial Aid since 2008. Coming to Illinois State in 2000, she also held the positions as assistant and associate director of Financial Aid before being named director. Albrecht arrived at Illinois State after working for several years at Millikin University.
"Jana's experience and knowledge are a great asset to us at Illinois State," said Krejci. "Her dedicated leadership has proven invaluable over the years, and her wisdom will keep us on a path of excellence."
With more than 20 years of experience in higher education, Albrecht is a past president of the Illinois Association of Financial Aid Administrators, and is the secretary of the Midwest Association of Financial Aid Administrators. She is a graduate of the 2013 class of the Leadership Initiative at Illinois State University.
Albrecht is in her last semester of coursework for a Ph.D. in higher education at Illinois State. She earned an MBA from Illinois State, and a bachelor's degree in mathematics from Millikin.
Bridget Curl will take over as interim director of the Financial Aid Office.


Alan Look Photography - Bloomington - Normal's Best Look in Sports Action Photography
Images from recent games are available for viewing and purchase
Normal Community Ironmen, Normal Community West Wildcats, Ridgeview Mustangs, University High School Pioneers, Central Catholic Saints, Lexington Minutemen, ElPaso Gridley Titans, Illinois State University Redbird, Illinois Wesleyan Titan, State Farm Holiday Classic, McLean County Tournament, HOI Conference, Heart of Illinois
---
Historic North Street
---
---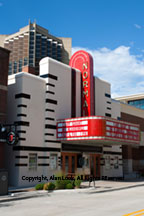 coming next to the Historic
Normal Theater
All seats $7• Refreshments $1
Doors open 6:30 pm • Showtime 7:00 pm
Prize drawing every night
Great cartoons before classic movies
Hotline: 454-9722


Talladega Nights: The Ballad of Ricky Bobby
Thurs. Oct. 6 • 7:00 PM
ISU Homcoming 2016: This film features ISU alumni Jane Lynch and Gary Cole in memorable roles.NASCAR superstar Ricky Bobby (Will Ferrell) is at the top of his game; adored by fans, a trophy wife by his side, and incredible wealth. But Ricky loses it all when French Formula One champion Jean Girard (Sacha Baron Cohen) roars onto the scene. Ricky, with the help of his ruthless father, must pull himself out of the depths of despair and restore his honor on the racetrack. PG-13 / 108 min.

The Normal Humor Fall Comedy Showcase
Friday, Oct. 7 • 8:00 PM
Building off of our Monday Night Comedy Hour open mics, this showcase will feature the best comics to have been part of that series as well as other incredible regional comics. This is a ticketed event, with our standard $7 General Admission, $5 Student rates in effect.

Hot Tub Time Machine
The Friday Night Late Show
Friday, Oct. 7 • 10:30 PM
ISU Homcoming 2016: Four pals are stuck in a rut in adulthood: Adam (John Cusack) has just been dumped, Lou (Rob Corddry) is a hopeless party animal, Craig (ISU alum Craig Robinson) is a henpecked husband, and Jacob (Clark Duke) does nothing but play video games in his basement. But they get a chance to brighten their future by changing their past after a night of heavy drinking in a ski-resort hot tub results in their waking up in 1986. R / 101 min.

Morris From America
Saturday, Oct. 8 • 7:00 PM
ISU Homcoming 2016: A 13-year-old rapper (Markees Christmas) focused on hip-hop stardom falls for a rebellious classmate (Lina Keller) after moving from the U.S. to Germany with his widowed father (ISU alum Craig Robinson). R / 91 min.

Don't Think Twice
Sunday, Oct. 9, 7:00 PM 
For eleven years, an improv group called The Commune has reigned as the big fish in the small pond of their New York improv theater. Commune members Miles, Samantha, Jack, Allison, Bill and Lindsay invent comedy without a script and without a net. They're ingenious, they're fast, and they build on each others' ideas like best friends – which they also are. Night after night they kill onstage and wait for their big break. Day after day they work menial jobs to support themselves. Then they get news that their theater is shutting down, and scouts from a hit TV show come to a performance looking for talent. Only two cast members get the nod, upsetting the dynamic of the group and leaving its future in doubt. Relationships begin to crack as six best friends face the truth that not all of them will make it, and for some, it may be time to give up on the dream and move on.

__________________________________


August
issue of Best Look Magazine Available
Best Look Magazine is a quarterly sports and leisure magazine featuring sports, events, and people primarily from McLean County. Every story has a photo and every photo has a story. The magazine is published by Alan Look Photography. Please check it out at your convenience at

http://bestlookmag.com.
Single issues availble

.
Free online Preview!
---
Normal Public Library Happenings
---
Need artwork for your home or office?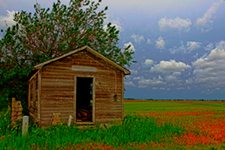 Check out the Canvas Gallery Wraps offered by Alan Look Photography!





Updated Railroad Construction Road Closures in Normal
The Town of Normal received a revised schedule of road closures related to the Illinois High Speed Rail project.
The closures are required to complete the work on the railroad tracks and to replace the roadway crossings. A detour route will be marked for each closure.
Below is the current closure schedule:

College Avenue/Mulberry Street: September 11 – October 17
Beech Street/Broadway: October 17 – November 19
*Above schedule subject to change.
Maps detailing the closure location and marked detours are available at www.normal.org.
For more information regarding this project or the proposed work, please contact the Project Hotline: 1-855-IDOT HSR (1-855-436-8477) or visit www.idothsr.org.




Normal to begin Fall Hydrant Flushing


Fire hydrant flushing is performed to remove any sediment or stagnant water from the distribution system and to test fire hydrant operation. These steps are taken to improve the overall water quality within the distribution system and to insure the delivery of the highest quality of water possible. As in the past, the water may become temporarily discolored and residents should avoid washing clothes between the hours of 10:00 P.M. and 8:00 A.M. while flushing is in progress in your area. The following schedule will give the approximate day they will be in your area.
October 9-12 – Areas north of College Ave. that are east of Constitution Trail and south of Shelbourne Drive. Included – Beechwood Ct., Basswood Ln., Heritage Rd., Regal Dr., also included – Collie Ridge, and Tramore Subdivisions as well as areas east of Veterans Parkway and south of I-55.
October 11-13 – Areas west of Linden St. and North of Raab Rd. as well as Heartland Ridge and Lincoln College.
October 11-14 – Areas south of College Ave. and east of Constitution Trail.
October 12-16 – Ironwood, Wintergreen, Northfields, Heather Ridge and North Bridge Subdivisions as well as areas south of College Ave. and west of Constitution Trail.
October 11-16 – Areas that are between west College Ave. and Raab Rd. that are west of Constitution Trail as well as the Pines, Pheasant Ridge, Carriage Hills, and Pinehurst Subdivisions.




Senior & Disabled Counseling Assistance available through Community Care Systems


Community Care Systems, Inc. is pleased to announce that in addition to being the Case Coordination Unit for McLean County, we are now also Senior Information Systems contracted agency for Livingston, Mclean and Dewitt Counties. Our new roles involve us helping older adults with applications for services and programs at the local, state, and federal levels. Just a few of the programs that are popular and can be confusing to older adults, are the Benefits Access Application (License plate discount and RTA Card), Senior Citizen Tax Freeze & Homestead exemptions, Medicare A/B, C, and D enrollment, and Options Counseling. We will also be offering Caregiver Advisory and supports for Grandparents Raising Grandchildren. See the attached schedule for upcoming outreach events in McLean County. We are funded privately and through the ECIAAA and IL Department on Aging.
Community Care Systems, lnc., Senior Information Systems Agency for McLean County, will be at the following locations to assist people over the age of 60 and the disabled with Information and Assistance in filing for local, state, and federal programs.
Our main office is at 616 IAA Drive, Bloomington. We can be reached by calling 309-661-6400 or 1-888-322-5712 or by email at bloomingtonccu@ccsicares.com. All locations accept walk-ins, no appointments necessary.

Carlock Public Library
202 E Washington St., Carlock,
October 12, November 9, & December 14, 2:30-4:30 pm

Danvers Township Library
117 East Exchange St., Danvers,
October 19, November 16, & December 21, 9:00-11:00 am

McLean
Mt Hope - Funks Grove Library
111 5. Hamilton, McLean
October 5, November 2, & December 7, 2:30-4:30 pm

Heyworth Library
119 East Main St., Heyworth
October 26, November 23, & December 28, 10:00 am - Noon

Lexington Community Center
207 W. Main St., Lexington
October 24 & November 28, 2016
10:00 am - Noon

Chenoa
St. Paul's Lutheran Church
806 S. Division St., Chenoa
November 11 & December 9, 10:00 am - Noon

Gridley Public Library
320 Center St., Gridley
October 6, November 3, & December 1, 1100- 3:00 pm

Towanda Public Library
301 S. Taylor St., Towanda
October 17, November 21, & December 19, Noon - 2:00 pm

Normal Township ARC
600 E. Willow St., Normal,
October 13 & 27, November 10, &
December 8 & 22, 9:00 am - 11:00 am



October is HCE Month
October is Home & Community Education month in McLean County with many county activities planned and open to the public.
International Study of Ecuador Day is Saturday, October 8, 9am at Christ Lutheran Church, Hershey and Ft. Jesse Roads, Normal. The program will start at 9:30am with Darlene and David Weber discussing their travels in Ecuador. Food samples will be served. Free but reservations by Oct 7, 309-826-9559 or 309-828-5465.
A Pumpkin Wreath Workshop is offered on Monday, Oct 10, 1-4 p.m. at Extension Office Auditorium, 1615 Commerce Parkway, Bloomington. Fees: HCE member/$8; Not HCE/&10. Supplies to bring include scissors, ruler, 1 roll orange mesh ribbon (5.5in x 30 ft). Information/RSVP/Fees due by Oct 4: 309-821-1266.
Community Service Day is Monday, Oct 17, 9a-3p at the Farm Bureau near Interstate Center. We will be working on Christmas stockings for Operation Santa project. Free and all invited to attend whether or not you can sew. Bring sewing machine if you have one. Bring lunch or go out for lunch. Come and go as you are able. You can also bring your own projects to work on.
3rd Annual HCE Attic Treasures and Bake Sale will be held Saturday, Oct 22, 8a-2p at Trinity Lutheran Church Gym, 901 S Madison, Bloomington. Enter through the northwest and southeast doors of the gym. Treasures Include christmas items, other holiday items, household items, books, small furniture, linens, crafts, special bake goods and so much more. Sale proceeds will benefit the McLean County 4-H program.
There is a Fall Trip/Tour to the Beef House in Covington, Indiana on Saturday, Oct 29. There will be a buffet meal followed by the live performance of "Driving Miss Daisy" at the Beef House Dinner Theatre. Peoria Charter Bus will depart the Toys R Us parking lot at 9:15. Cost: HCE member/$80; Not HCE/$85 includes bus, buffet meal, play and gratuities. Questions/RSVP by Oct 6 to Karen, 309-862-1354. If trip full, waiting list will be kept. Call for availability.
There are 9 "units" or clubs in McLean which meet monthly Sep through May/June. Sustaining members get their program materials mailed to them.
Types of HCE Membership –
• Belong to an individual unit. Dues are $15.00/year. Individual units may have extra amount tacked on to cover unit expenses.
• Sustaining Membership - Receive program and activity information by mail. Dues are $20.00/year
• Associate Membership - For individuals in the same household as a HCE member. Dues are $5.00/year. This member does not receive another set of program materials.
• The Associate and Sustaining Member or a member of any other unit may also attend any of the unit meetings or meetings in the county and state and receive all membership benefits.
Please call Cindy Kelley, 309-824-4797 or Bette Ohlenkamp, 309-454-8442. for more information about HCE membership!