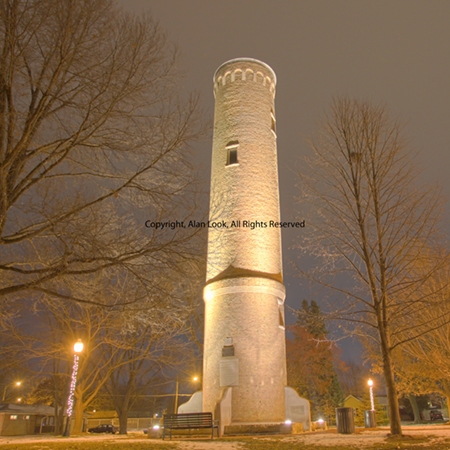 Stop by our office in Normal at:
1702 W. College Avenue, Suite G, Normal, Illinois 61761
Tower Park
Our Publications:
The Normalite
The Quill (serving Carlock, Hudson & Danvers)
Chenoa Town Crier
Gridley Times
Lexingtonian
Ridgeview Review
Heyworth Buzz
LeRoy Leader
---
Click here for the Normalite Sports Photos Galleries
---
Pick up a copy of the current Normalite for Senior and Normal Township event listings.
---
---
No meeting this week
---
McLean County Board Report
????, Chairman
Recording Secretary: Judith A. LaCasse

No meeting this week
---

Eugene Field Elementary Celebrating 80 Years With Picnic, Fundraiser For Walkway
by Steve Robinson
For many of us, the elementary school we attended holds and continues to hold special memories, particularly as we get older – memories of making friends and having numerous learning experiences. And when a school celebrates a milestone, it's also something worth noting, and to recall gentler times.
In the case of Normal-based Unit 5 School District's Eugene Field Elementary School, as it reaches its 80th anniversary, the building hasn't really changed. It still gets seen as the neighborhood school many remember it as, even though it has had a couple of function changes over the years.
Those who went to or sent their kids off to the school and know of its history gathered for a picnic and formal ceremony to mark the occasion on the school grounds, located at 412 E. Cypress St. in what would become Normal's first neighborhood after the Town was founded. Former students, teachers, administrators, and current students gathered for the celebration.
Proposed Walkway To Honor Former Fifth Grade Student Whittaker:
At a ceremony attended by roughly 50 people, some sharing memories of their days spent at the school, whether they were a student, teacher, or administrator, Jane Collins, the current administrator to the school, honored 92-year old Reggie Whittaker, who went the school first opened in the school year of 1936-37, as a fifth grade student. Collins is seeking permission from the district to build a concrete walkway around the parameter of the school property within its fencing, and wants the walkway to be named in Whittaker's honor.
Also joining Whittaker at the front of the classroom where the ceremony was held was Ernie Harrison, Jr. Harrison's father, Ernie Harrison, Sr. was one of the workers who laid the building's foundation as construction began for the school. Federal funding, in the form of the Works Progress Administration, established during the presidency of Franklin Roosevelt in 1933, made funding for the construction of the school possible.
The celebration was the kickoff for the walkway project, Collins said, adding she has proposed the idea to Unit 5 School District's Facilities Committee. She said she has gotten cost estimates from architects for the project. It would be done in phases with completion in three or four years. She said should the District Facilities Committee give its approval, and then approval is received by the district Board of Education, it would be hoped the first phase would be completed by sometime next year.
As for Whittaker, he said the idea of having his name immortalized with this project "is a good thing. It's an honor. I don't know if I'm deserving of such a lovely thing."
School Alumni Have Facebook Page:
Those folks who attended and sent their kids to school at Eugene Field Elementary have a Facebook page with a title that says it all. The page is called, "Eugene Field Elementary Alumni…Where No One Rode The Bus (Normal, Illinois)." And literally, it served as the local neighborhood school from its inception until 2004. Unit 5 Board members voted to close the school and use it to house special services personnel such as school psychologists, special education personnel, or other professionals, after that. That meant the kids who were walking to the neighborhood school now needed to be bused to other schools, primarily Fairview Elementary and Glenn Elementary. It was a maneuver that, taken when Dr. Gary Niehaus was district superintendent at the time, was not popular with neighbors of the school.
By 2008, when Occupational Development Center, a facility that assisted people with learning disabilities to learn job skills and assist with social needs, closed, Unit 5, under Niehaus, allowed part of the Field building to be used to step in with that similar kind of activity. By 2011, the entire building housed the district's Adaptive Learning Program, which it began in 1987; The Eugene Field Vocational Center, which began in 2010; and, in 2013, a transition program for disabled students who were high school graduates and could learn job skills.
Memories Recalled:
Twila Eickhorst attended school at Eugene Field Elementary as did her kids. She was even employed as a school secretary, too. When the school was originally closed to move district personnel in, many parents whose kids attended the school were upset because it was the only school in the district whose students didn't need to be bused to it. All the kids walked to school. When Eickhorst attend the school, she said one of the few times she recalled kids being bused to there were when students living in Normal's northeast end attended the school. That section of town was not as developed in the late 1950s and early 1960s as it is today.
Eickhorst also recalled getting "an early start," she said jokingly, about her secretarial career in fifth grade. That was because she sat in the back of the second floor classroom which was then next to then-Principal Margaret Davidson's office. At that time, Davidson not only served as administrator but also taught class in the afternoons. Eickhorst said when the phone in the neighboring office would ring, she was go into the principal's office to answer it by saying, "Mrs. Davidson's Office, student speaking…." Eickhorst said she took a call for Davidson from the district office informing Davidson President John F. Kennedy had been shot on Nov. 22, 1963. Eickhorst recalled taking the message, walking back into the classroom to whisper the news to Davidson. School was dismissed at some point for the remainder of that day afterward, Eickhorst recalled.
Melba Jean Frink taught half-day kindergarten at Eugene Field Elementary in part of the 1960s and then again from 1970 until she retired in 1990. She said the teaching staff at the school were united concerning the standards they expected kids to live by while there, and the parents abided by and encouraged their children to understand and follow those standards. She said that atmosphere fostered "a nice place to work."
Dave Reynolds was a student at Eugene Field for 3rd, 5th, and 6th grade in the 1960s, attending Fairview School when his was in 4th grade. During that time, it was family moving that caused him to exit from but also to return to Field. He recalled the now-grassy yard just outside the building was mostly dirt back when he attended there. He recalled playing dodgeball with his friends around the school's breezeway.
"People just hated that they were closing the school," Eickhorst said, recalling the emotional period in 2004. "It was a community place. This was the heart of the neighborhood."












In the June 15 2017 Printed Normalite:
Get the news sooner? Subscribe Here!
---
Bill Linneman
Europe 1956

Helen J. Leake's Gardeners Tips
Thin your fruit trees for a better harvest

The Spectator
by Jim Bennett
The Summer of 1946

Capitol Facts by Rich Miller
We are headed for the biggest showdown in the history of Illinois

Classic Colcalsure
Mosquitoes; Rain & Prayer

Normal Town Council Report
No meeting this week

Unit 5 School Board Report
by Steve Robinson
No meeting this week

McLean County Board Report
by Steve Robinson
No meeting this week

Capitol Commentary from Senator Bill Brady
News from the Capitol


News_from_State_Rep._Dan_Brady


Statehouse Update from Jason Barickman


Publisher Ed Pyne - Pyne Needles
Steve Robinson is the Best In State


Best Look Magazine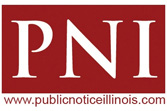 Mystery Photo, Legal Notices, Obituaries, Service Directory, School and Senior Information, and Classified advertisements
Pick up a copy for these stories and more.
---
No Meeting This Week
---

Community Care Systems Offering Senior/Disabled Assistance
Community Care Systems, Inc. will be at the following locations to assist McLean County residents over the age of 60 and the disabled/under 60 population. Our Information & Assistance Professionals can help you file for local, state, and federal programs. All Outreach locations accept walk-ins; no appointments are necessary. Our main office location is 3601 G.E. Road Suite 2, Bloomington, IL 61704. We can be reached by calling 309-661-6400 or 1-888-322-5712.
Bloomington/Normal Locations:
Angler's Manor, 2nd Floor Meeting Area, 1017 S. Mercer Avenue
Bloomington
Tuesdays, 2:00-4:00 pm: July 11th, Aug. 8th, & Sept. 12th
The Downtowner Community Room, 109 W. Market St., Bloomington
Mondays, 9:30-11:30 am: July 3rd, Aug. 7th, & Sept. 4th
Lincoln Towers Sun Room, 202 S. Roosevelt Ave., Bloomington
Thursdays, 1:30 – 3:30 pm: July 20th, Aug. 17th, & Sept. 21st
Normal Township ARC, 600 E. Willow St., Normal
Thursdays, 9:00 – 11:00 am: July 13 & 27th, Aug. 10 & 24th, and Sept. 14 & 28th
Orlando Estates Apartments Community Room, 2nd Floor, 710 Orlando Ave, Normal
Tuesdays, 1:30 – 3:30 pm: July 25th, Aug. 22nd, & Sept. 26th
Phoenix Towers Community Room, 202 W. Locust Bloomington
Mondays, 2:30-4:30 pm: July 3rd, Aug. 7th, Sept. 4th
Woodhill Towers Community Room, 104 E. Wood Street, Bloomington
Tuesdays, 9:30 – 11:30 am: July 25th, Aug. 22nd, & Sept. 26th
Due to low attendance, we have discontinued the Chenoa, Colfax, Carlock, McLean, and Towanda Outreach Sites at this time. If you are unable to make it to one of our other Outreach locations, please call us to schedule a home visit at 309-661-6400.




Silverleaf Let's Go Ag & Silverleaf 4H Clubs Celebrating 100 Years July 8 at Fair Grounds
Join the Silverleaf 4-H Clubs as they celebrate "100 Years of Making the Best Better" from 12:30 to 3:30 pm on Saturday, July 8 at the McLean County Fair Grounds Mini-Expo Building. Ice cream, cake & drinks Provided.
Please join us for fellowship, memories and fun!
Don Meyer – Speaker
• Remarks by Various Alumni Club Members
• Commemorative Tree to be planted on the fairgrounds
• McLean County Antique Car Club will be on site
• 4H Club Memorabilia
Spread the Word - We Hope You Will Be Able To Attend!
Need more information? Contact Gordy Ropp: 309-532-0015 or Diana Ropp: 309-830-1294, diana.ropp@gmail.com




Julie's Tumblingweed 45th Recital 'Variety 2017' to be June 25th
Come help celebrate and enjoy the cool air and free show when the students of Julie's Tumblingweed Dance Studio perform June 25th. Lots of fun things this year! 2 couples dances, a new light show, and a surprise guest. We have the cutest babies and the kids will knock your socks as they preform tap, tumbling and Jazz routines to many favorites. The event will be held Sunday June 25th at Strouds Auditorium, U-high at 601 Gregory St. in Normal. Doors will open at 2:00 p.m. and show starts at 3:00. Seating is first come first serve.


Alan Look Photography - Bloomington - Normal's Best Look in Sports Action Photography
Images from recent games are available for viewing and purchase
Normal Community Ironmen, Normal Community West Wildcats, Ridgeview Mustangs, University High School Pioneers, Central Catholic Saints, Lexington Minutemen, ElPaso Gridley Titans, Illinois State University Redbird, Illinois Wesleyan Titan, State Farm Holiday Classic, McLean County Tournament, HOI Conference, Heart of Illinois
---
Historic North Street
---
---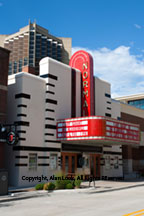 coming next to the Historic
Normal Theater
All seats $7• Refreshments $1
Doors open 6:30 pm • Showtime 7:00 pm
Prize drawing every night
Great cartoons before classic movies
Hotline: 454-9722


Obit
Thur & Sat, June 15 & 17 • 7 PM
At The New York Times, a team of writers is entrusted with reflecting upon the luminaries, icons, and world leaders of our day. Here, we are introduced to those responsible for crafting these obituaries. As we are taken through their painstaking process, we learn about the pressures accompanying a career spent shaping the story of a life. An insightful and uplifting new documentary. NR / 93 min.

High Society
Fri & Sun, June 16 & 18 • 7 PM
Jazz artist C.K. Dexter Haven (Bing Crosby) is still hung up on his ex-wife and neighbor, socialite Tracy Samantha Lord (Grace Kelly), however Tracy is engaged to another man (John Lund). Matters are complicated even further when a magazine reporter (Frank Sinatra), in town to cover Tracy's wedding, also winds up falling for the beautiful bride-to-be. As Tracy tries to decide on the ideal husband, each suitor works hard to convince her he is the best choice. Featuring music by Cole Porter. NR / 111 min.

My Entire High School Sinking Into The Sea
Fri & Sat, June 16 & 17 • 10 PM
Dash (Jason Schwartzman) and his best friend Assaf (Reggie Watts) are preparing for another year at Tides High School muckraking on behalf of their widely-distributed but little-read school newspaper, edited by their friend Verti (Maya Rudolph). But just when a blossoming relationship between Assaf and Verti threatens to destroy the boys' friendship, Dash learns of the administration's cover-up that puts all the students in danger. PG-13 / 75 min

Romeo + Juliet
Monday, June 19 • 7:00 PM 
(1996) Baz Luhrmann's highly-stylized, bold update of Shakespeare's tale of star-crossed young lovers places Romeo (Leonardo DiCaprio) and Juliet (Claire Danes) in the hip modern suburb of Verona Beach. PG-13 / 120 min. Presented with the Illinois Shakespeare Festival as part of their 40th Anniversay Season programming. For more information please visit: http://
illinoisshakes.com/
---
Need artwork for your home or office?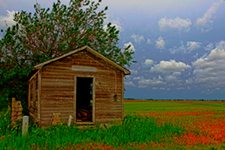 Check out the Canvas Gallery Wraps offered by Alan Look Photography!





Relay For Life to be held June 23 & 24 at Normal Community High School
Cancer survivors, caregivers, volunteers, and community members will unite for the annual American Cancer Society Relay For Life of McLean County in an effort to free the world from the pain and suffering of cancer.
Funds raised help the American Cancer Society provide free information and support for people facing the disease today, and fund cancer research that will help protect future generations. During Relay For Life events, members of each team take turns walking or running around the track or path. Teams participate in fundraising in the months leading up to the event.
The 24 hour event will be held Friday and Saturday, June 23 & 24 from 4pm to 4pm at Normal Community High School, 3900 E Raab Rd.
Molly LeMonnier and Adam Chandler have been selected as Honored Adult Survivor and Honored Caregiver for 2017. Normal Community High School Sophomore Thomas Briggs is the Honored Youth Survivor.
Relay For Life of McLean County hopes to raise $300,000 in 2017 and have at least 85 teams and 400 survivors and 400 caregivers at their annual Relay event. In 2016, Relay For Life of McLean County raised $297,606. Since it began in McLean County in 1994, Relay For Life of McLean County has raised over $7.6 Million
The Relay For Life movement is the world's largest fundraising event to save lives from cancer. Uniting communities across the globe, we celebrate people who have battled cancer, remember loved ones lost, and take action for lifesaving change.