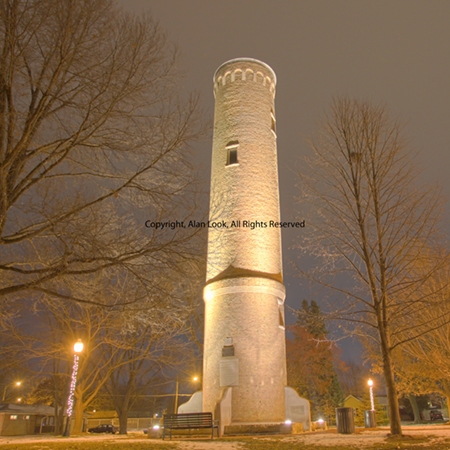 Stop by our office in Normal at:
1702 W. College Avenue, Suite G, Normal, Illinois 61761
Tower Park
Our Publications:
The Normalite
The Quill (serving Carlock, Hudson & Danvers)
Chenoa Town Crier
Gridley Times
Lexingtonian
Ridgeview Review
Heyworth Buzz
LeRoy Leader
---
Buy your copy today!

Every Photo has a Story, every Story has a Photo
A publication by Alan Look Photography
McLean County's Sports and Leisure Magazine
Published Feb 15, May 15, Aug 15, Nov 15

Sports Photos
Photo Reprints from
Alan Look Photography

---
Pick up a copy of the current Normalite for Senior and Normal Township event listings.
---
---
No Meeting This Week
---
McLean County Board Report

Matt Sorensen, Chairman
Recording Secretary: Judith A. LaCasse


No Meeting This Week
---



August 6th Proclaimed As Michael Hoomanawanui Day in Twin Cities


On Friday, June 19 at 9:00 am in the Town of Normal Council Chambers, Bloomington Alderman Jim Fruin and Normal Councilman Jeff Fritzen presented a proclamation signed by the mayors to local NFL star, Michael Hoomanawanui, declaring August 6, 2015 as "Michael Hoomanawanui Day." This date has been selected in honor of Hoomanawanui's high school football jersey, #86.
Hoomanawanui is honored for his contributions to the community including volunteering at the Special Olympics Summer Games, Epiphany Grade School and other community events, as well as his support of the Central Catholic High School Athletic Department. Additionally, Hoomanawanui has been a positive influence and role model for younger student-athletes in Central Illinois.
Hoomanawanui is a Bloomington native and Central Catholic High School graduate. Following graduation, he earned a football scholarship to the University of Illinois and went on to be drafted in the 5th Round of the 2010 NFL Draft. He has been a valuable starter to the New England Patriots for the past three seasons including help win Super Bowl XLIX this past February.






Downs/Tri-Valley Schools Reunion held


"Smiles and Laughter" seemed to be the theme this past weekend as attendees of Downs/Tri-Valley Schools shared memories at their triennial reunion. Three events gave opportunities to participate.
Ray and Margaret Curry and their family hosted about sixty-five at an informal gathering at their rural Downs home on Friday evening.
The Saturday night dinner at Tri-Valley High School was enjoyed by 140. The class of '60, celebrating their 55th, was the largest class with nine in attendance. The Roberts and Romine families each had five in attendance.
Seventy-five attended the gathering Sunday morning at Dooley Park in Downs where more smiles and laughter abounded.
Guests attended from Alabama, Florida, Georgia, Kentucky, Missouri, North Dakota, Texas, and Virginia besides Illinois. Earliest graduates in attendance were Edna Downs Burnett Seibert (1941) and Lawrence Layten (1942).Youngest graduate was Don Givens from the class of 1976. A graduate who attended all three events commented that people who do not come really miss a memorable time.
This was the thirteenth reunion. These began in 1981 for only graduates from 1947 thru 1957. Then, in 1982, with extra effort, all classes from the earliest known living to 1963 graduates were mailed announcements. The earliest planners who have continued on the committee are Ray and Margaret Curry, Beverly Clarke Hamblin and Sharon Dulany Tallon. In later years more classes were added to the mailing list and all interested persons are invited to attend. As the committee members age and because of attrition younger folks are especially encouraged to become involved. More than thirty graduates have died since the last reunion in 2012.
A memorial was made for Carl Dulany by his wife. Carl graduated from the class of 1962 and was a valuable member of the reunion committee.
Door prizes from local merchants are awarded and each year the committee decides on a gift to the school. The next reunion will be Fathers' Day weekend in 2018.






Ecology Action Center Launches Campaign for Locally Funded Household Hazardous Waste Collection


The Illinois Environmental Protection Agency recently stated that no funding is available from the State of Illinois for Household Hazardous Waste (HHW) collections in Illinois in the first half of 2015. However, the Ecology Action Center is pleased to announce the launch of a renewed fundraising effort to provide for a fall 2015 McLean County Household Hazardous Waste Collection. While local government partners including the City of Bloomington, Town of Normal, and McLean County are providing some of the funding required for the tentative HHW collection, the remaining funding will need to come from private contributions and sponsorships from the local community. Participation will be limited to McLean County residents. Illinois law mandates that only residential Household Hazardous Waste may be collected; business or industrial waste cannot be accepted.
HHW is any material or chemical that is toxic, flammable, corrosive, explosive, or reactive. McLean County residents once again will have the opportunity to safely dispose of pesticides, oil-based paints, mercury thermometers, old gasoline, cleaning products, insecticides, lawn chemicals, and other hazardous materials. When improperly tossed in the trash, dumped down a drain, or illegally discarded elsewhere, these waste products pollute our water supplies, compromise our drinking water, and threaten our health.
In the past, state-sponsored HHW collections were a legal, safe and reliable way of disposing of HHW in Illinois. Mclean County benefited from annual collection events from 2003 to 2007, with most of the costs paid by the IEPA. Unfortunately, budget cutbacks resulted in the loss of funding for this program for five years. In 2012, EAC decided that the community needed to take matters into its own hands and spearheaded a successful public/private partnership to raise the funds necessary for a McLean County HHW collection. In 2013, EAC received funding from the IEPA for a HHW collection.
The significant turnout at the 2012 and 2013 HHW events showed that McLean County residents need them on a more regular basis. But a one-day HHW collection is expensive and state funding is no longer reliable. Under a recent multi-year agreement, the City of Bloomington, the Town of Normal, and McLean County will provide a significant portion of the funding for HHW collections in 2015 and 2017. Private contributions are necessary for the remaining portion, so HHW collections will be possible only with strong community support.
The EAC is now soliciting donations to the McLean County HHW Fund for the fall 2015 HHW collection. The one-day event will cost an estimated $180,000. The EAC is a registered 501(c)(3) non-profit organization; contributions to the HHW McLean Fund are tax-deductible to the extent





In June 18 2015 Printed Normalite:
Get the news sooner? Subscribe Here!
---
Bill Linneman
Fillmore

Helen J. Leake's Gardeners Tips
Get ready for mosquitoes and Japanese beetles

The Spectator by Jim Bennett
We Will Miss Cub Foods

Capitol Facts by Rich Miller
Rauner goes gentle on Madigan... this time

Classic Colcalsure
Pucker Power

Normal Town Council Report
No Report This Week

Unit 5 School Board Report
No Report This Week

McLean County Board Reportby Steve Robinson
No Report This Week

Capitol Commentary from Senator Bill Brady
Governor Rauner introduced a legislative package

News_from_State_Rep._Dan_Brady
Thank you for your confidence in me

Statehouse Update from Jason Barickman
Two weeks to next fiscal year and still no budget

Publisher Ed Pyne - Pyne Needles
Thanks

Chimperscage - by Alan Look

A New Best Look Magazine arrived May 15th! - The 2 Special Editions chronicalling the State Final runs by Ridgeview and Normal Community boys basketball teams are still available!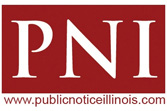 Mystery Photo, Legal Notices, Obituaries, Service Directory, School and Senior Information, and Classified advertisements
Pick up a copy for these stories and more.
---
No Meeting This Week
---
Check out Best Look Magazine!
---



New Milner Library Fell collection gives insights to Civil War


A new collection gives insights into the Civil War, by way of paperwork. The Milner Library Special Collections and Rare Books Room at Illinois State University recently announced the acquisition of Civil War documents written by Jesse Fell.
Fell, best known for founding Illinois State University and the town of Normal, was a close friend of Abraham Lincoln. Fell played a pivotal supporting role in encouraging Lincoln to run for the presidency. After Lincoln became president and the Civil War began, Fell was appointed as a paymaster to the Union Army.
Among the new collection's documents is Fell's letter of appointment, dated July 14, 1862. He served as paymaster in Cincinnati, Ohio; Lexington, Ky.; and Indianapolis before resigning and returning to Bloomington in October 1863. The collection also contains letters from soldiers who wrote to Fell to inform him of their promotions.
"There are numerous documents in the collection that indicate that the Union Army was among the first to duplicate, and even triplicate, handwritten copies of all records," said Maureen Brunsdale, head of Special Collections and Rare Books at Milner Library. "These papers give us valuable insight into the financial and hierarchical structure of the Union Army. They also serve as a gateway to research that will enrich our understanding of the bloodiest war ever fought on American soil."
Though Fell's position kept him away from the dangers of battlefield, his work was essential to the war, said Brunsdale. "As paymaster, Fell oversaw the payment of soldiers and allotments for commanding officers to have servants, their own horses, laundry service and other amenities."






ARTITURE Event to Benefit Habitat for Humanity


The Central Illinois International Interior Design Association will host ARTITURE Saturday, June 27th to benefit Habitat for Humanity of Mclean County.
ARTITURE, is an event centered on "the fine are of giving old furniture a new twist," features one-of-a-kind restored pieces by local artists (many of the pieces are from Habitat's ReStore). The pieces will be awarded to the individual who places the highest bid via silent auction. Highest bidders (who must be present) can take art pieces home the night of ARTITURE.
ARTITURE was created with the vision of being an event that would benefit a local non-profit. This is the third year in which the event has benefited Habitat for Humanity of McLean County.
The event will be held at Epiphany Farms Restaurant, 220 E. Front Street Bloomington on Saturday, June 27th from 6 to 9 pm
This event is open to the public. Tickets are available in advance for $30 online (http://web.iida-ilchap.org/events/Artiture-75/details) or at the door for $35. Student admission (with school ID) is $20 at the door. Each admission ticket includes two drink vouchers and unlimited hor d'oeuvres provided by Epiphany Farms. A cash bar will be available. Cocktail attire is appropriate for the event.





Warhol Foundation grant supports ISU alumnus and exhibitions


A grant from the Andy Warhol Foundation for the Visual Arts will fund three major exhibitions at University Galleries at Illinois State University through the fall of 2016. The $99,000 grant – the second Warhol Foundation grant received by University Galleries – will support the work of up-and-coming artists and a survey of video works by acclaimed artist and Illinois State alumnus Terry Adkins.
"The grant from the Warhol Foundation will allow us to present exciting and thought-provoking contemporary artwork to the community in the most optimal way possible," said University Galleries Director Barry Blinderman. "University Galleries' new space in Uptown Normal is particularly well-suited for the exhibitions we have planned, which include a great many photographs and video works. The grant is also very significant for the artists involved because of the support and exposure this substantial funding provides for them."
This fall, the grant will support the first comprehensive presentation of works by artist Carrie Schneider, including approximately 50 photographs, nine videos, and the premiere of a 16mm film. The first ever survey of video works by the late Terry Adkins will fill the gallery spaces during the spring of 2016. Adkins, who received a master's degree from Illinois State, was a multi-media artist and musician whose works encompassed sculpture, performance, sound, printmaking, photography and video. An exhibition of works by emerging and established women artists inspired by the works of women authors will be on display in the fall of 2016. Several of the featured artists will be commissioned to create new works and present lectures or performances in conjunction with that exhibition.
Another important component of the grant-supported exhibitions will be the creation of three exhibition catalogs with photographs of the featured artwork, original poetry, essays by prominent scholars, and interviews with the artists.
"The Warhol Foundation is dedicated to providing pivotal opportunities for artists," said University Galleries Senior Curator Kendra Paitz. "This grant allows us to commission new works from several artists and to provide them with publications that will both contextualize and expand the reach of their work."
The highly competitive Warhol Foundation grants are given to museums and cultural organizations that directly or indirectly support artists and their work. The Foundation supports work that is often challenging and experimental in nature and encourages new scholarship in the field of contemporary art. University Galleries received a $75,000 Warhol Foundation grant in 2012. More information on the Warhol Foundation can be found at http://www.warholfoundation.org/






Alan Look Photography - Bloomington - Normal's Best Look in Sports Action Photography
Images from recent games are available for viewing and purchase
Normal Community Ironmen, Normal Community West Wildcats, Ridgeview Mustangs, University High School Pioneers, Central Catholic Saints, Lexington Minutemen, ElPaso Gridley Titans, Illinois State University Redbird, Illinois Wesleyan Titan, State Farm Holiday Classic, McLean County Tournament, HOI Conference, Heart of Illinois
---
Historic North Street
---
---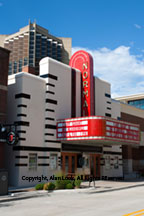 coming next to the Historic

Normal Theater




All seats $7• Refreshments $1
Doors open 6:30 pm • Showtime 7:00 pm
Prize drawing every night
Great cartoons before classic movies
Hotline: 454-9722

Two Days, One Night
(A Beyond Normal Films Choice)
Thurs. June 25 - Sun. June 28 7:00 PM
Sandra, a young Belgian mother, discovers that her workmates have opted for a significant pay bonus, in exchange for her dismissal. She has only one weekend to convince her colleagues to give up their bonuses so that she can keep her job. A film by Jean-Pierre Dardenne & Luc Dardenne. PG-13 / 95 min.


__________________________________


May issue of Best Look Magazine Available


Best Look Magazine is a quarterly sports and leisure magazine featuring sports, events, and people primarily from McLean County. Every story has a photo and every photo has a story. The magazine is published by Alan Look Photography. Please check it out at your convenience at

http://bestlookmag.com.
Single issues availble

.




Free online Preview!



---
Normal Public Library Happenings
---
Need artwork for your home or office?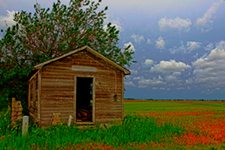 Check out the Canvas Gallery Wraps offered by Alan Look Photography!





Deadlines Approaching For 2015 Illinois State Fair Competitions


Entry deadlines for the many competitions to be held by the 2015 Illinois State Fair (ISF) are quickly approaching.
Every year the fair hosts more than 8,700 contests, ranging from livestock and horticulture competitions to judged art shows and culinary showdowns.
New competitive events are added annually. Information about all the offerings for the 2015 Illinois State Fair can be found in the ISF premium books, which are available online as well as in print. These books contain not only descriptions of each event, but also specify their rules and regulations. They can be found online at www.illinoisstatefair.info under the "Competitions" tab. Print copies are available by calling the Competitive Events office at (217) 782-0786.
Entry deadlines for various competitions are listed in the table below. If the deadline falls on a weekend, all entries postmarked by the following Monday will be accepted.
Competitions and Entry Deadline
Livestock (except Poultry and Rabbits) - July 1
Rabbits and Poultry - July 10
General Entries (except Floriculture, Blue Ribbon, Dairy Products, Bee Culture) - July 15
Floriculture (except Horticulture-Roses) - Aug. 1
Horticulture (Roses) - Aug. 12, 9 a.m.
Dairy Products - Aug. 12, 12 p.m.
Bee Culture-Professional - Aug. 13
Bee Culture-Open - Until judging begins
The 2015 Illinois State Fair will be held Aug. 13-23