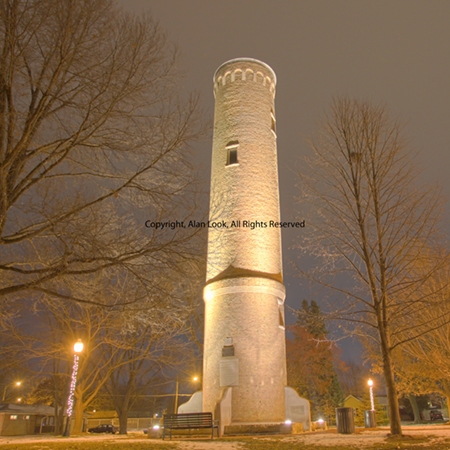 Stop by our office in Normal at:
1702 W. College Avenue, Suite G, Normal, Illinois 61761
Tower Park
---
Buy your copy today!

Every Photo has a Story, every Story has a Photo
A publication by Alan Look Photography
McLean County's Sports and Leisure Magazine
Published Feb 15, May 15, Aug 15, Nov 15

Sports Photos
Photo Reprints from
Alan Look Photography

---
Pick up a copy of the current Normalite for Senior and Normal Township event listings.
For information on the Uptown Normal project, click here
---
---
Council Approves Letter Of Intent For Tesla E-V Charging Stations Coming To Uptown
By a 5-2 vote, Normal Town Council members approved a resolution authorizing execution of a letter of intent with Tesla Motors, Inc. for the installation of electric vehicle charging stations in Uptown Normal. Council veteran Jeff Fritzen and newly sworn-in Council Member Scott Preston cast the opposing votes.
Palo Alto, Calif.-based Tesla Motors recently introduced two new fully electric vehicles which have a large battery pack that permits the car to travel up to 300 miles on a single charge. The company is now manufacturing what it calls its own brand of "supercharger" for the vehicle. Currently, the charging stations for this new battery are on the east and west coasts, according to Town Staff.
The company is now looking to install a series of charging stations in the Twin Cities, starting with a location at Uptown Station. The company sees Bloomington-Normal as an ideal location for the charging station, particularly for people who purchase their vehicle and would travel between Chicago and St. Louis.
While the notion of having such a charging station for a specific model of electric car might appeal to some who are interested in that new form of transportation, Fritzen had some concerns.
"I'm hesitant because supercharging stations are specific to the vehicle," Fritzen said. He added he doesn't think Tesla Motors should expect communities to require putting in a supercharger station that would be used for only one manufacturer's car inside the community. He said he also wondered about the amount of space used for the supercharging stations.
"I want to be encouraging of this new direction - cars going 300 miles on a charge is encouraging and welcoming for such users," Council Member Sonja Reece countered.
Council member Chuck Scott said he saw that having owners of that specific vehicle which must recharge for a couple of hours before drivers go on their way might work in the Town's favor, because the driver and passengers would be able to support Normal's economy by shopping or dining in Uptown to pass the time while the car recharges.
City Manager Mark Peterson said the Tesla supercharger stations would be placed on the third level of the Uptown Station Parking Deck, "as an extension of the Town's 'E-Vehicle Town'" campaign. Mayor Chris Koos said he doesn't see Normal going beyond two recharging stations for the Tesla models.
There are just 14 Tesla charging stations in the country right now - eight in California and six on the east coast, explained Drew Bennett, project developer for the electric auto maker, when he answered Council members' questions. He said the company wants to open 100 of them across North America.
In response to a concern brought up during the discussion with Council members, Bennett added, "We don't want people parking in these stations and hopping on a train."
Ordinance Regulating Comcast Cable Basic Rates Is Approved: Council members approved an ordinance regulating rates for basic cable TV and cable equipment and installation. Comcast Cable was seeking Council approval to increase its rate for basic service from the current $20.28 to $21.84 - an increase of $1.56, or 7.7 percent. Basic cable service consists of 23 channels. Prior to the meeting, a public hearing on this issue was held, during which no members of the public spoke about the proposed increase.
However, Council member Cheryl Gaines reminded Council members the Federal Communications Commission gives the cable operator a certain price range to work within when determining what rates can be charged for basic service. Council Member Sonja Reece recalled that a threat of moving a channel out of the cable provider's range of basic channel offerings has brought out people to speak about rate hikes, as well.
Agreement With RATIO Architects For Amtrak Pedestrian Overpass Approved: Council members unanimously approved a resolution authorizing an agreement with Indianapolis-based RATIO Architects in the amount of $606,450 for the proposed pedestrian overpass, south platform, and improvements to the former Amtrak Station, provided the project receives the approval of Illinois Department of Transportation. The agreement amount includes reimbursable expenses. The proposed fee for RATIO's services is $566,450 with an estimated $40,000 in reimbursable expenses.
The Town's intergovernmental agreement with IDOT includes funding totaling $5.7 million for the entire project, including design services and construction. Of the $5.7 million, the Town will only be responsible for $114,000, or two percent; while IDOT picks up the remaining tab of $5,589,920, or 98 percent.
Work on the pedestrian overpass would begin immediately and would be coordinated with the work being done on IDOT's high speed rail project, according to a report provided to Council members by Town Staff.
Sister Cities Committee News: During the meeting, Council members approved the appointment of Ken Ota to the Bloomington-Normal Sister Cities Committee. Ota, a 23-year Normal resident, came to Normal from Japan after being transferred here by his employer at that time, Mitsubishi Motors. Ota is owner of Alpine Graphics in Bloomington and is principal of the Japanese Saturday School. He has also served as a member of the Asahikawa 50th Anniversary Committee. Ota is replacing Jenny Goldman, whose term on the committee expired March 31.
Council members also heard from Rich Strle, chairman of the Sister Cities Committee, who introduced Council members to a Japanese student wrapping up his nine months of attending a local high school, and to a local student who will embark on a nine-month exchange visit to Japan this summer.
Masaki Okada, 17, is a senior from Asahikawa who has spent the past nine months as a student at Normal Community West High School. He told Council members he has enjoyed his time here and was asked about a favorite memory or experience he had while attending West. He told Council members that memory would be of attending the Wildcats' homecoming dance.
Strle also introduced Council members to Anna Sekiguchi, who will embark on a nine-month exchange visit to Asahikawa to attend high school there during what will be her sophomore year.
Town Working With Northtown Road Property Owners: Council members unanimously approved a resolution accepting dedication of property and ratifying execution of a contract for Northtown Rd. In January, Council members approved a resolution authorizing an agreement with Illinois Department of Transportation to use $2.3 million in Federal Surface Transportation Funds to make improvements on Northtown Rd., from Towanda Ave. to Linden St.
The Federal program these funds are coming from is called Urban Surface Transportation Fund, known to Town officials as STU Funds. It is anticipated the total cost of construction of the road on Northtown Rd., from Towanda Ave. to Linden St., will cost $4,030,000. STU funding for the project will tally $2.3 million, which means the Town will only need to pay for the remaining cost, or $1,730,000.
Once a contractor for the project is approved, construction is slated to begin next month, with completion scheduled for December.
New Terms And First Terms: Prior to the beginning of the Council session, Koos, Gaines, Preston, and Council Member Kevin McCarthy were sworn into office by Town Clerk Wendy Briggs, as family, friends, and Town Staff present watched. For Preston and McCarthy, they were elected to first terms, McCarthy having been appointed by Koos to fill the vacancy left by the resignation of Jason Chambers in July to pursue his campaign to run for McLean County State's Attorney.
Preston joked before the meeting was adjourned that the view he had of the meeting was different from where he was now seated along the Council dais. He said he wants to have monthly gatherings where he meets and hears concerns of the Town's residents.
Omnibus Agenda Items Approved: Omnibus agenda items approved by the Council included:
• Approval of minutes of the Council's regular meeting held April 15, 2013.
• Approval of Town of Normal expenditures for payment as of May 1, 2013.
• A motion to accept a bid in the amount of $132,678 including trade-in from Prairie International Trucks for the purchase of a 2013 forestry bucket truck for the Parks and Recreation Department.
• A motion to waive the formal bidding process and authorize the purchase of a 2013 F150 pickup truck for the Normal Fire Department from Bloomington-based Dennison Ford.
• A motion to waive the formal bidding process and accept a quote in the amount of $25,930 from Bloomington-based William Masters, Inc. for the purchase and installation of an access control system for the Normal Police Department.
• A motion to waive the formal bidding process and purchase a John Deere tractor from Minier, Ill.-based Cross Implement, Inc. through the Illinois Joint Purchasing Program in the amount of $31,215 including trade-in.
• A motion approving payment of $23,089 to Bloomington-based Stark Excavating Inc. for the emergency replacement of water main on the north bank of the creek near the intersection of Veterans Parkway and Vernon Ave. and the associated budget adjustment.
• A resolution accepting a proposal from Peoria-based Jack B. Teplitz & Associates to prepare North Normal Warehouse TIF Redevelopment Plan, Redevelopment Area and Tax Increment Financing.
• A resolution authorizing a four-year well rehabilitation and repair services agreement with Aurora, Ill.-based Layne Christensen Co.
• A resolution approving a three year agreement with Marcfirst for litter collection services in the Uptown area.
• A resolution to appropriate $400,000 of Motor Fuel Tax Funds for bituminous resurfacing of various streets for the 2012-13 Street Resurfacing Project



---
In The May 9 2013 Printed Normalite:
Need the news sooner? Subscribe!
Bill Linneman
Ace Takes the Trick

Helen J. Leake's Gardeners Tips
Save the bees

The Spectator by Jim Bennett
Dehuntshigwa'es Comes to Illinois Wesleyan

Capitol Facts by Rich Miller
Sen. Matt Murphy declines Republican leadership post

Normal Town Council Report
by Steve Robinson
Council Approves Letter Of Intent For Tesla E-V Charging Stations Coming To Uptown

Unit 5 School Board Report
by Steve Robinson
Unit 5 Swears In Incumbents, New Member To Board

McLean County Board Report
No Meeting this week

Capitol Commentary from Senator Bill Brady
Brady Pension Reform Heard in Committee

Publisher Ed Pyne - Pyne Needles
Her idea will relieve grieving families

Chimperscage - by Alan Look
Carmichael to combine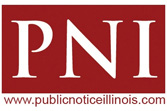 Mystery Photo, Legal Notices, Obituaries, Service Directory, School and Senior Information, and Classified advertisements
Pick up a copy for these stories and more.
---
Unit 5 Swears In Incumbents, New Member To Board

Two incumbents and one new member of Unit 5 School Board were sworn in for four year terms to start the May 1st meeting at district headquarters in Normal. Incumbents Meta Mickens-Baker and John Puzauskas, and newcomer Todd Ferguson took their seats following the swearing-in ceremony during which fellow Board Member Gail Ann Briggs administered the oath of office.
Following the oath, three Board members were elected by acclamation to the serve in key posts. Puzauskas was elected president; Mickens-Baker was elected vice-president; and Board Member Mike Trask was elected secretary. The proceedings were witnessed by roughly 25-30 people, including Ferguson's wife, Denise, and two of his four children. Ferguson has three adult children, and a daughter who will start kindergarten this fall.
But while it was a time of transition, it was also a time to look back for out-going Board Member Jay Reece, who had served on the Board for two terms and had decided not to run for a third as early as last fall. Reece's wife, Pam, and daughter, Ali, were at the meeting. Board members expressed gratitude to Reece for his service to the Board.
"Enthusiastically, I want to thank Jay for his effort," Board Member Wendy Maulson said. "It's very difficult to see a friend go. Thank you for your service."
"It's been a pleasure to work with you," Mickens-Baker said.
"It's been a joy, and thank you for your service, and godspeed," Board Member Mark Pritchett told Reece.
"You have been in a position to put us in a positive position," Trask told Reece. Then, turning to Ferguson, Trask said, "You will have big shoes to fill."
"You're constantly keeping us on task with your observations," Board Member Gail Ann Briggs said to Reece. She added the time Reece spent on the Board was "a fun and challenging period."
Puzauskas noted that Reece traveled to North Carolina to observe digital conversion in an effort to improve students' experiences in the classroom.
In his closing remarks, Reece said he "has enjoyed working with some great people. We have had our share of challenges, but we've always been able to meet those challenges."
Although he won't be a Board member any longer, Reece said he "would still be watching" what the Board does going forward. In fact, he got a jump on that by staying for the remainder of the meeting, seated behind the media.
To his now former fellow Board members, Reece said to them, "I love these guys and it's been a great, great time."
Reece's colleagues sent him off from his final meeting as a with picture frame as a token of appreciation.
May 1's meeting took place early in order for the Board to comply with Illinois election statutes. By law, April 30 was the last day for the McLean County Clerk's office to canvass the election returns and report the results of the April 9 election to the Board secretary. The Board was required to reorganize, seat new members, and elect officers by May 7. Because of the possibility Unit 5 may not have the election canvass until April 30, the Board needed to schedule a special meeting sometime between May 1 to May 7. Rather than hold three meetings in May, the Board made the decision to move the May 8 meeting to May 1.
Board Approves Fee Increases: Some parents who have students active in various activities will see increases in the costs in the coming school year. Parents of middle school students - grades 6, 7, and 8 — will see a jump in their fees for their children's activities, going from $85 to $110. Junior high parents will also be paying a technology fee of $25. District officials anticipate the new technology fee will pour roughly $235,000 into district coffers, which will go primarily toward the costs associated with leasing such products as Netbooks.
Parents of high school students will see a $20 increase in fees from last year - from $120 to $140 — if their child takes six classes. Parents of high school kids taking seven classes are already paying and will continue to pay $140. There will be no additional fees associated with driver's education, explained District Business Manager Erik Bush, to Board members. He said he and his staff researched, going back as far as eight years and could not find any fee increases.
Sports coaches will no longer be responsible for collecting team fees, either, Bush told Board members. That change "is an effort toward internal controls - keeping teachers from touching money." He was quick to say trust of teachers was not the issue here, but rather, the district trying to get a handle on a matter of financial control.
District Staff Changes Announced: It wasn't just Board membership and tributes to Reece that received attention at the session. Two longtime Unit 5 employees will step into new jobs effective July 1.Laura O'Donnell has been named director of secondary education for the district, replacing Tom Eder, who took early retirement. An 18-year education veteran, O'Donnell is currently principal at George L. Evans Junior High School. Prior to her arrival at EJHS, she was employed in the Olympia School District. Married and mother of three boys, O'Donnell has a Bachelor's degree in Biological Sciences from Illinois State University, and had previously worked in Unit 5 as a teacher and an assistant principal at Normal Community West High School before going to Olympia.
There will also be a new principal at Cedar Ridge Elementary School starting July 1. Karrah Jensen, currently principal at Towanda Elementary School, will take over from Mike Clark, who has been principal at Towanda since January after Geoff Schoonover exited for the job of superintendent in the Windsor Community Unit School District. Jensen has been employed in Unit 5 for 14 years, having spent nine years as a teacher at Colene Hoose and Northpoint Elementary Schools, teaching second and fourth grades. She has also served as district science curriculum chair and was director of the district's elementary summer school program. Jensen is married and has a 7-year-old daughter in the Unit 5 school district and a 2-year-old son.
While recognizing those changes, Dr. Gary Niehaus, Unit 5's superintendent, also announced he will be retiring in June 2015. Until then, he told the gathering, "We'll continue to move on because we've got work to do." Puzauskas used that moment to thank Niehaus for the work Niehaus had done for the district. Niehaus has been superintendent of Unit 5 since July 2007.
Public Hearings Set For May and June Meetings: During the Board's next two meetings, public hearings will be held on a variety of subjects. During the Board's May 22 meeting, a pair of public hearings will be held dealing with the subject of the transfer of operating funds and the transfer of operating funds.
Bush informed Board members that as part of Gov. Pat Quinn's budget proposal delivered to State lawmakers in March, the Governor recommended funding school transportation reimbursement at a proration rate of 18 percent. That means Unit 5's transportation funding would be cut by 82 percent. In terms of dollars, that means instead of receiving a reimbursement of $2 million, Unit 5 would only receive a reimbursement of around $50,000.
In a memo to Board members, Bush explained Unit 5 has normally received an average of $8 million from State local sources, and transportation and special education reimbursements from Springfield. He explained the district's expenses for contracted transportation run around $7 million. To brace for the coming changes in this area, Bush recommended borrowing money from the district's Operations and Maintenance account to put into the district's transportation account. But before that can be done, a public hearing is required, and has been scheduled for the Board's May 22 meeting.
Another item requiring a public hearing is the district's desire to transfer interest monies available in two district accounts for use in the district's education fund. The amounts the district wants to transfer are $128,361 from its debt service account to and $540,647 from its working cash fund. The public hearing on that matter will also be held at the Board's May 22 meeting.
One of the last steps mandated by the State for the dissolution of Mackinaw Valley Special Education will take place at the Board's June 12 meeting with a public hearing. Part of the dissolution requires, because of its size, for Unit 5 to request a waiver of the administrative cost per pupil cap. Under State law, school districts are required to limit services growth of expenses to five percent over a fiscal year. Adding Mackinaw Valley has the Unit's special area administration cost jumping 9,169 percent from last year. It's anticipated Mackinaw Valley Special Education's dissolution will be completed by June. The June 12 meeting will also have a public hearing concerning the amended budget for the district for School Year 2013-14


---
Check out Best Look Magazine!
---

McLean County Board Report
Enterprize Zone expanded in downtown Bloomington
Matt Sorensen, Chairman
Recording Secretary: Judith A. LaCasse

---




Illinois Master Naturalist Training to Be Offered this Fall in McLean Co.


University of Illinois Extension-Livingston, McLean and Woodford Unit, in partnership with Sugar Grove Nature Center, Heartland Community College, Parklands Foundation, Illinois Prairie Wild Ones, Fugate Woods and McLean County Soil and Water Conservation District will offer the Illinois Master Naturalist (ILMN) training this fall.
The Illinois Master Naturalist (ILMN) program provides science-based educational opportunities that connect people with nature and help them become engaged environmental stewards. The program is designed for any adult, aged 18 or over, who is committed to life-long learning and stewardship of local resources. They must be members of the local community who are interested in habitats, ecosystems, natural resources and the environment and who are willing to devote time to volunteering and on-going training.
The training course will be offered on Fridays, 8:30 a.m. to 4:00 p.m., August 9 - October 25. Applicants will be informally interviewed in June. Once accepted, trainees will be required to attend all training classes, which will be led by University of Illinois Extension educators and regional scientists. Cost for the program is $250, which consists of approximately 70 hours of classroom/field instruction and field trips on topics related to local ecosystems.
For further information on this program or to express an interest, please visit the Illinois Grand Prairie Master Naturalist webpage to download a brochure/interest form, or University of Illinois Extension-McLean County at 309-663-8306. If you need a reasonable accommodation to participate in this program, please contact us







Alan Look Photography - Bloomington - Normal's Best Look in Sports Action Photography
Images from recent games are available for viewing and purchase
Normal Community Ironmen, Normal Community West Wildcats, Ridgeview Mustangs, University High School Pioneers, Central Catholic Saints, Lexington Minutemen, ElPaso Gridley Titans, Illinois State University Redbird, Illinois Wesleyan Titan, State Farm Holiday Classic, McLean County Tournament, HOI Conference, Heart of Illinois
---
Historic North Street
---
Unit 5 Lunch Menus
Elementary Schools

Mon. May 13 - Hot dog on bun, baked beans, cucumber slices, pineapple
Tues. May 14 - Mini Maple Pancakes, Colby cheese omelet, Tri Taters, green pepper strips, fresh pear
Wed. May 15 - Chicken patty on bun, broccoli & cauliflower w/cheese sauce, baby carrots, orange wedges
Thurs. May 16 - Ham* & Cheese sandwich, corn, Romaine salad w/drs., apple wedges, My Plate Eraser
Fri. May 17 - Macaroni & cheese, peas, cherry tomatoes, Trail Mix, choice of fruit.




Jr. High Schools

Mon. May 13 - Sloppy Joe on bun. Choose 2 vegetables: Tater Tots, cucumber slices, mixed greens w/drs. Choose 1 fruit: Kiwi or Rosy Applesauce.
Tues. May 14 - Carnitas* w/salsa queso sauce. Choose 2 vegetables: Black beans, cherry tomatoes, mixed greens w/drs. Choose 1 fruit: Orange wedges or pears.
Wed. May 15 - Beef & Cheddar on bun, Rice Krispie Treat. Choose 2 vegetables: Corn, fresh cauliflower, mixed greens w/drs. Choose 1 fruit: Strawberries & bananas, peaches.
Thurs. May 16 - Cheeseburger on bun w/Pepper Jack Cheese. Choose 2 vegetables: Potato shells, baby carrots, mixed greens w/drs. Choose 1 fruit: Apple or pineapple.
Fri. May 17 - Macaroni & cheese, tomato soup w/crackers. Choose 2 vegetables: Green beans, celery sticks, mixed greens w/drs. Choose 1 fruit: Fresh pear or mixed fruit.



High Schools

Mon. May 13 - Chili dog on bun, baked beans, cucumber slices, pineapple.
Tues. May 14 - Chicken in gravy over whipped potatoes, green pepper strips, dinner roll, fresh pear.
Wed. May 15 - Chicken patty on bun, broccoli & cauliflower w/cheese sauce, baby carrots, orange wedges.
Thurs. May 16 - Sloppy Joe on bun, corn, Romaine salad w/drs., apple wedges.
Fri. May 17 - Macaroni & cheese, Mini corn dogs, peas, cherry tomatoes, choice of fruit.


Menu subject to change.

Menus subject to change. White or chocolate milk offered with all meals.

**Food may contain Pork**
---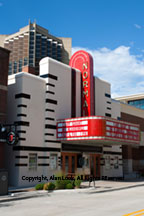 coming next to the Historic
Normal Theater
Gen. admission $6; children & students w/ID $5. Refreshments $1.
Prize drawing every night.
Great cartoons before classic movies. Doors open at 6:30 p.m.
Hotline: 454-9722.


FAREWELL, MY QUEEN
Thur-Sun • May 9-12
(2012) Dynamic French film - a period piece on Marie Antoinette's private life during the French Revolution. R/100 min/subtitled/A Beyond Normal Films' Choice!

__________________________________


New issue of Best Look Magazine Now Available
Best Look Magazine is a quarterly sports and leisure magazine featuring sports, events, and people primarily from McLean County. Every story has a photo and every photo has a story. The magazine is published by Alan Look Photography. Please check it out at your convenience at http://bestlookmag.com. subscriptions and single issues availble.

---



Normal Public Library Happenings


Tuesday Tales
Children's Department
Tuesday Mornings 10:30 am-11 am Through April 30
Come join us for stories and songs! Books will be aimed at 2- to 5-year-olds, but everyone is welcome. Free!


Baby Rock
Book Nook
Every Monday through April 29 @ 10:30 A.M.
Enjoy stories, songs, and fingerplays, all intended to stimulate and enhance babies' development of language and senses. And we can't forget BUBBLES! Intended for children 0- to 2-years-old, but everyone is welcome. Free!

Apps for Learning: Great Educational Apps for Kids
Community Room
Saturday March 2nd @ 2pm. - 3 pm & Saturday April 6th @ 10am- 11am


---



Uptown Station to display railway photographs from Prairie Thunder exhibit


During Normal's Uptown Station's celebration of National Train Day on Saturday, May 11 from 11 a.m. to 4 p.m., the McLean County Museum of History showcased selected images from the 2006 exhibit, "Prairie Thunder: 80 Years of Midwestern railroad Photography."
The images selected for "Prairie Thunder" represent a Midwestern story and come from Bloomington's Pantagraph, which opened its files of historical black and white photographs for the exhibit. They are not simply "train pictures," but aesthetically captured moments of human and historical interest. They include a selection of dramatic industrial scenes from the Chicago & Alton Railroad's main shops from 1934 to 1950, once Bloomington's largest employer.
Photographer Bruce Meyer, a retired Chicago electrical engineer who worked for diesel locomotive builder Electro-Motive Corp, explores the 1950s in his images. As a teen and college student, Meyer followed the Illinois Central Railroad, capturing the last days of the steam locomotive in action. His photographs include stunning night imagery.
The contemporary railroad scene is covered by Steve Smedley, a Pantagraph photojournalist and widely published rail photographer. Smedley's work beautifully captures railroad machinery within the Midwestern prairie landscape while effectively highlighting the human aspect of rail work.
Exhibit curator, Mike Matejka, explains, "There is more to railroad photography than simply a picture of a train. These photographs were chosen for their aesthetic interest, displaying the interplay between the railroad and the prairie landscape, plus for their human interest, capturing a workforce who daily faces a rugged and often challenging profession." Matejka works for the Great Plains Laborers District Council and edits the Grand Prairie Union News. He is the co-author of Bloomington's C&A Shops: Our Lives Remembered (along with Greg Koos, 1982) and consulted with the California State Railroad Museum on labor history themes for their permanent exhibits.
Railroads featured in the exhibit's photographs include the Chicago & Alton, Gulf, Mobile & Ohio, Illinois Central, Nickel Plate, Illinois Central Gulf, Illinois Terminal, Toledo, Peoria & Western, Chicago & Northwestern, Rock Island, Peoria & eastern, Norfolk Southern, Southern Pacific - CSL, Atchison, Topeka & santa Fe, Amtrak, British Columbia Railway, Chicago, Missouri & Western, Illinois & Midland and Erie Mining Railroad.
The images will remain on display after the National Train Celebration and new images will be rotated into the exhibit in July, and again in September. For more information about this program, please contact Susan Hartzold at 309827-0428 or via email at: shartzold@mchistory.org.







Native Plant Sale to be held Saturday, May 18


The Illinois Prairie Chapter of Wild Ones will be hosting a native plant sale on Saturday, May 18 from 8 a.m. to 1 p.m. at the U of I Extension Building, 402 N. Hershey Rd., Bloomington. Experienced gardeners will be on site to help you select and choose a variety of plants for your yard. Native plants are drought-resistant and do not ever require fertilizing, or even watering after the first year.
Several perennials, shrubs and small trees will be available. Make your selections for a Butterfly Garden, Drought-tolerant Garden, Hummingbird Garden, Shade Garden and an Urban Garden (plants under 3 ft.). For a tentative list of plants, please see our website: www.wildones/org/chapter/ilprairie.
The Illinois Prairie Chapter of Wild Ones promotes the planting of native species in order to preserve and restore our native biodiversity. Wild Ones is a not-for-profit education and advocacy organization.





Prairie Fire Theatre's 10th annual touring opera for children: 'The Sky Is Falling And I'm Not Even Kidding!'


Submitted by Nancy Brokaw
Prairie Fire Theatre's 10th annual touring opera for children is "The Sky Is Falling And I'm Not Even Kidding!" This fun-filled 35-minute romp, set to tour in May, is based on the folktale "Henny Penny" and Aesop's fable "The Boy Who Cried Wolf." In addition to performing at dozens of local schools, the show will be presented at 6 p.m., May 10 at First Presbyterian Church, Normal; 10 a.m., May 11 at the Normal Public Library; and 2 p.m., May 18 at the Unitarian Universalist Church, Bloomington. All performances are free and tickets are not necessary. The May 10 performance is sponsored by Kindermusik.
The show, aimed at both the young and the young-at-heart, bubbles with comedy, drama, and beautifully performed music. The story begins with Henny Penny, who confuses a falling acorn with a falling sky. Foghorn Red, a reporter rooster, who chases ratings over facts, is all over the story. Henny and Foghorn lead the barnyard into a morass of misinformation, miscommunication, and, finally, near disaster at the hands of rumor-fueling Foxy Loxy. When order is at last restored, all the barnyard animals have learned a thing or two about thinking before speaking, putting others first, and examining the facts.
"The Sky Is Falling and I'm Not Even Kidding!" is Prairie Fire Theatre's 10th consecutive touring children's opera and kicks off their 16th season. The show features PFT Executive Director Robert Mangialardi as Foxy Loxy. Six IWU music and music theatre students join in as accompanist and cast members.
Rhys Lovell directs the show, written for the third year by Nancy Steele Brokaw. It encourages audience participation through the "Thinking Song" (sung to the tune of "Twinkle, Twinkle Little Star") and a recurring refrain of "Doom, doom, doom, doom," set to the famous opening notes of Beethoven's Fifth Symphony