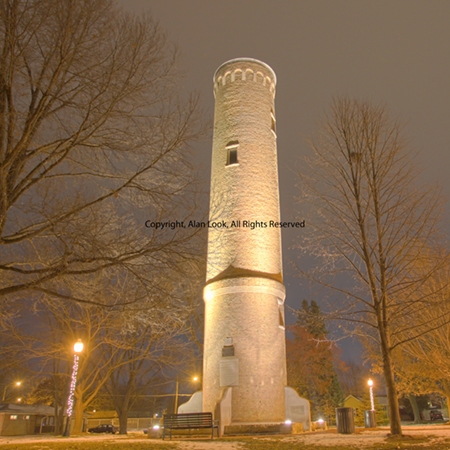 Stop by our office in Normal at:
1702 W. College Avenue, Suite G, Normal, Illinois 61761
Tower Park
Our Publications:
The Normalite
The Quill (serving Carlock, Hudson & Danvers)
Chenoa Town Crier
Gridley Times
Lexingtonian
Ridgeview Review
Heyworth Buzz
LeRoy Leader
---
Click here for the Normalite Sports Photos Galleries
---
Pick up a copy of the current Normalite for Senior and Normal Township event listings.
---
---
Group Insurance, Hotel Tax Rebate Among Topics for Normal Council



Normal Council members unanimously approved changes that would affect Town employees group insurance costs, and also gave permission for a change in the Town's wellness provider at Monday's regular meeting.
Deputy City Manager Pamela Reece explained the changes being considered to its group insurance plan. The Town's budget had proposed an 8 percent increase in what its employees and retirees would pay for group insurance. But, Reece showed that actually there would be a 9 percent jump in what they paid in premiums.
The Town switched group insurance providers for retirees who would be receiving Medicaid provided by Benistar. Reece explained there would be a network of 66,000 pharmacies at places like Kroger, Jewel, and other grocers that would honor that program.
Under the updated plan, $50 deductibles, which had been a staple of Town health insurance plans for years, are being phased out. Retirees eligible for Medicare and their Medicare-eligible spouses will be moved from the Town insurance plan to the Benistar insurance plan once they reach age 65.
Reece told the Council Benistar has improved better coverage in terms of cost. Mike Wojcik, who represented The Horton Group, the Town insurance provider, told Reece in front of the seven-member panel, "You've done a lot of heavy lifting to improve your plan."
The average annual increase in the Town's healthcare plan has been 4.2 percent, City Manager Mark Peterson explained. At the same time, he said, Normal has "safeguarded coverage for employees."
Wellness Plan Provider Changed: Council members voted 6-0 changing providers for wellness services, opting to accept service from Schaumburg-based Interactive Health.
The largest difference between Interactive Health and the Town's previous provider for the service, Advocate BroMenn Medical Center, was employees' and retirees' ability to get biometric screenings twice-yearly under the new provider. Such screenings were only allowed annually under Advocate BroMenn. The Town had partnered with Advocate BroMenn for 11 years prior to signing the new agreement.
The vote on the health insurance matter wasn't unanimous, however, Council Member Kevin McCarthy recused himself from voting to avoid a potential conflict of interest concerning business dealings.
Following the meeting, Peterson said the Town has a $6.5 million investment in health and dental plans for its employees and retirees. He said the Town has 420 employees to insure, a number that balloons to 560 people when adding spouses and children, and retirees. The Town has 135 retirees in the group insurance program. Of those, 75 are age 65 or older, making them Medicare-eligible. Once spouses and dependents are added to those numbers, the number participating jumps to 169 people, 91 of whom are Medicare eligible.
Hyatt Place Withdraws Rebate Request: An omnibus item which Council members would have voted on as a group was pulled by its requestor prior to the meeting. Uptown Circle, LLC owners of Hyatt Place Hotel in Uptown, had asked for its request from the Council for a partial rebate of hotel/motel tax money totalling $88,000.
Uptown Circle, LLC is refinancing the hotel, and as a condition of the loan, the prospective lender imposed the Town's assistance through a rebate totaling $88,000. In the past year, a Town Staff report to Council members explained, the 113-room six-story hotel has generated $176,000 in hotel/motel tax dollars.
Public Hearing Held: Prior to the start of the meeting, a public hearing was held regarding vacating a portion of Village Court right-of-way. At their July 5 meeting, Council members approved the first part of the final development for the J & M Planned Unit Development. In addition at that meeting, the Council also approved the final plat for this project. As a result, State law requires a public hearing concerning vacating of a right-of-way. No one spoke to this matter at the public hearing.
Liquor Commission Hears Of Violations, Fines: Council members, meeting in their capacity as Normal Local Liquor Commission, were informed of the settling of complaints brought against two establishments.
During a liquor audit conducted March 2, two establishments furnished liquor to persons under 21. As a result, the establishments were fined. The two establishments are: Normal Catering Company, Inc., doing business as Bloomington-Normal Marriott, 201 Broadway; and Destihl, LLC, doing business as Destihl Restaurant & Brew Works, 318 S. Towanda Ave. In each case, the establishments were fined $250. Also in both cases, the violation was the businesses' third offense in the past three years.
Commissioners unanimously approved minutes from two prior meetings held this year – a regular meeting held March 20, and a special meeting held May 15.
Omnibus Agenda Items Approved: Omnibus agenda items approved by the Council included:Approval of minutes of the Regular Council meeting held July 6, 2017.
--Approval of Town of Normal expenditures for payment as of July 12, 2017.
--A motion rejecting bids for the Uptown Normal water feature cistern rehabilitation project and authorizing Town Staff to investigate alternative methods for rehabilitation.
--A resolution to award the bid approve a contract for Well #20 Division A to Aurora, Ill.-based Layne Christensen, Inc., and Division B to Bloomington-based Mid-Illinois Mechanical, Inc.
--A resolution waiving the formal bidding process and authorizing the purchase of furniture from Bloomington-based Widmer Interiors through the U. S. Communities Government Purchasing Alliance in the amount of $420,853.49. The purchases are for the new Main Street fire station and offices at One Uptown Circle which will house the Town's Inspections, Planning, Engineering, and Facilities Management departments.
--A resolution authorizing the City Manager to execute a software licensing agreement with Lakeville, Minn.-based ImageTrend, Inc. for fire/EMS products and services and approving a budget adjustment in the amount of $12,333.33 for the purchase.
--A resolution approving executive session minutes from meetings held June 19 and July 5, both 2017, and considering the public release of those minutes.
--A resolution authorizing the filing of the Town's Community Development Block Grants (CDBG) 2017-2018 annual action plan.
--A resolution authorizing an amendment to the redevelopment agreement between the Town and Uptown Circle Development Inc. pertaining to the Hyatt Place Hotel regarding a partial hotel/motel tax rebate.
-- An ordinance accepting creek land dedication from McLean County Land Trust Number 1547, now known as Trust Number 1321547.
--An ordinance vacating a portion of the Village Court right-of-way in accordance with the approved J & M PUD final development plan.
--An ordinance amending the FY 2016-17 operations and capital investment budget

---
McLean County Board Report
????, Chairman
Recording Secretary: Judith A. LaCasse

At the regular meeting of the McLean County Board on Tuesday, July 18, 2017, the Board approved an application for a SAMHSA grant for funding under a First Responders – Comprehensive Addiction and Recovery Act Cooperative Agreement. The Board also approved an Agreement with the Corporation for Supportive Housing for funding to integrate public safety/criminal justice and housing/homeless data to assist in treatment and diversion strategies. The County Board tabled until the next County Board meeting discussion on a Behavioral Health Coordinating Council Program Supervisor position.
The County Board also approved an Agreement with the Illinois Department of Revenue for an Alcoholic Liquor Enforcement Program through the Sheriff's Office. The Board passed an Addendum to an Agreement with the Illinois State University Police Department for assistant at home football games. The Board also renewed a contract with the Department of Children and Family Services for the State's Attorney Office.
---
In the July 20 2017 Printed Normalite:
Get the news sooner? Subscribe Here!
---
Bill Linneman
Europe 1956

Helen J. Leake's Gardeners Tips
Late July is the time to divide Iris

The Spectator
by Jim Bennett
The Long, Winding Road to Publication

Capitol Facts by Rich Miller
Gov. Rauner shakes things up in own administration

Classic Colcalsure
Sittin' on the Front Porch

Normal Town Council Report
Group Insurance, Hotel Tax Rebate Among Topics for Normal Council

Unit 5 School Board Report
by Steve Robinson
Unit 5 Begins Wait For Money Coming From Newly-Passed State Budget

McLean County Board Report
by Steve Robinson
Regular this week

Capitol Commentary from Senator Bill Brady
News from the Capitol


News_from_State_Rep._Dan_Brady


Statehouse Update from Jason Barickman


Publisher Ed Pyne - Pyne Needles
Our thanks to Rich Farr


Best Look Magazine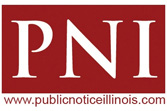 Mystery Photo, Legal Notices, Obituaries, Service Directory, School and Senior Information, and Classified advertisements
Pick up a copy for these stories and more.
---
Unit 5 Begins Wait For Money Coming From Newly-Passed State Budget




District Superintendent Mark Daniel began the regularly-scheduled Unit 5 Board of Education meeting on July 12 with a public thank you to State legislators who approved a State budget. Doing that, however, was just a first step for Illinois to be able to begin function normally fiscally for the first time in four years. The next step is for legislators to pass Senate Bill 1 in order for funds to begin flowing in the district's direction.
Under SB 1, authored by State Senator Andy Manar (D-Bunker Hill), Unit 5 will begin receiving over $400,000 from the State for Special Education and Transportation payments due to the district from Springfield.
The only thing standing in the way of the cash coming would be a veto from Republican Gov. Bruce Rauner, followed by the length of time it would take legislators in the Capitol to override the veto.
The total amount to be paid out to Unit 5 under SB 1, crafted by Manar -- $416,925.07 – is welcome to know about from the district's perspective but Daniel said the State owes the district one payment from the 2016-17 school year that has still not been received as well as the monies the new fiscal year budget for 2017-18 will bring in.
A competing Senate Bill, SB 1124, authored by State Senator Jason Barickman (R-Bloomington), would have almost doubled the amount to be received by Manar's bill. However, Barickman's bill would have based the amounts of money districts received on a per-pupil basis, according to published reports. SB 1 takes into account a district's present funding levels.
Until the State passes the budget officially, Daniel told Board members, Unit 5 is "on a reduced spending pattern."
As for money the district is due for Transportation and Special Education reimbursements, known as categoricals, the State still owes Unit 5 $5.4 million from school year 2016-17, and roughly $20 million for the coming school year
Demographic Predictions Given: Board members heard from Dr. Jerome McKibben from Columbus, Ohio-based researchers CropperGIS who laid out predictions regarding the size of the district over the next decade. The study was done in April and Unit 5 paid the researchers $8,000 for it. McKibben and CropperGIS used birth rates and enrollment figures among other statistics as a means of creating their study's conclusions.
There could be student population decline in the district's future, McKibben said. He explained because women of child bearing years between 20-34 have decreased due to an overall aging population. As a result, the district's total enrollment will likely drop. He said Unit 5's total student population could be around 13,240 by the 2026-27 school year.
In a preliminary registration report to Board members, district human resources director Curt Richardson announced to Board members a total of 13,375 students had been registered for class so far this fall. Final attendance figures for the beginning of the school year will be released in October.
Unit 5-Normal Town Council Joint Meeting Set For July 26: On Wednesday, July 26, the Board will participate in a joint meeting with Normal Town Council members in Council Chambers on the fourth floor of Uptown Station. That meeting is slated to begin at 7p.m.

---



'Hop on for Hope' Benefit Bicycle Ride to be Saturday, Aug. 5


The Sixth Annual "Hop on for Hope" Benefit Bicycle Ride will be held on Saturday, August 5. The ride will be starting at the First United Methodist Church, 201 N. Chestnut Street, LeRoy. This fundraiser will benefit the Village of Hope, a ministry of Lifesong for Orphans in Gridley and money raised from the ride from registration fees and donations will be used to help purchase a van to transport the orphans to medical facilities.
Village of Hope is an orphanage in Guatemala that was started by Todd Block, formerly of Bloomington and his wife, Amy West Block, a native of Chenoa. Village of Hope currently serves orphan children being the hands and feet of Jesus reaching out with unconditional love offering hope to children with special needs.
The starting time on August 5 is between 6-9 am. This event is for the entire family as there are distances for families in the 2-4 mile range and longer routes of 10, 25, 35 and 50 miles. This is a beautiful ride near the Moraine View State Park area and this year will include a new 50-mile route.
All routes are well marked, with colored arrows with markings at all intersections and turns. A sag wagon will be patrolling the route until 12 noon. There will be food stops at the church and at other areas along the route. All riders must wear a helmet.
Registration forms and additional information can be found on the new website, hoponforhope.com or contact Dick West (309-530-0218/dickw6858@aol.com) or Vera Wahls (815-945-7504/ vlwahls@gmail.com). Forms will also be available on the day of the ride. If you are unable to participate this year and would like to donate to the orphanage, please make checks payable to "Lifesong for Orphans" – Hop on for Hope, and mail them to: Lifesong for Orphans, PO Box 40, Gridley, IL 61744.
In addition, Village of Hope has children that you can sponsor! If you would like to sponsor a child, please go to www.villageof
hopeguatemala.com/meet-our-kids.
We hope to see you on Aug.5 and encourage you to pass on this information to family and friends and have them join in on the fun too!


Alan Look Photography - Bloomington - Normal's Best Look in Sports Action Photography
Images from recent games are available for viewing and purchase
Normal Community Ironmen, Normal Community West Wildcats, Ridgeview Mustangs, University High School Pioneers, Central Catholic Saints, Lexington Minutemen, ElPaso Gridley Titans, Illinois State University Redbird, Illinois Wesleyan Titan, State Farm Holiday Classic, McLean County Tournament, HOI Conference, Heart of Illinois
---
Historic North Street
---
---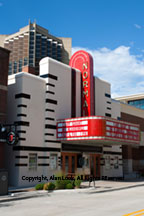 coming next to the Historic
Normal Theater
All seats $7• Refreshments $1
Doors open 6:30 pm • Showtime 7:00 pm
Prize drawing every night
Great cartoons before classic movies
Hotline: 454-9722


Normal Theater Closed Until August 21st
The Normal Theater will be closed until Monday, August 21st. This closure will allow for the installation of a new HVAC system, and will allow for some routine maintenance and upkeep on this historic facility.
---
Need artwork for your home or office?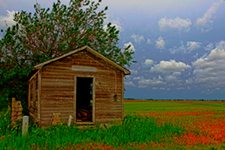 Check out the Canvas Gallery Wraps offered by Alan Look Photography!





Bakers Needed for the 4-H Alumni Sponsored




Bake-Off Auction at the McLean County Fair


Check-in will be from noon to 1 p.m. in Cloverleaf Hall on Saturday, August 5. Judging will take place from 1-2 p.m. Presentation of Awards and Auction begin immediately following the Sr. Fashion Revue. Our auctioneer will be Mr. Gordon Ropp.
All adults past 4-H age are allowed to enter. Each baked good will be judged by "Celebrity Judges" unless you specify that you do not want your item judged.
CATEGORIES
• Cake
• Cookies – one dozen
• Candy – 12 pieces
• Pies – Cherry, Apple, All Other Fruit
• Yeast Breads – Loaf, Danish, All other yeast breads
• Quick Breads – Loaf, Muffins (no yeast)
• All other desserts – Buckles, Cobblers, Crisp, Bars
Please Note: All entries should be placed in a disposable container.
All entries will be auctioned off. No cheesecakes or dairy needing refrigeration.
All money raised from this event helps to support 4-H in McLean County.





McLean County Fair To Be Held August 2 - 6




• Gates open: 6am - 9 pm Wednesday through Sunday


• Exhibits open: 9am - 9pm
• Sunday: Exhibits open unitl 5 pm
• 4-H Projects leave at 12 pm on Sunday
CARNIVAL HOURS
• Wednesday, Thursday, Friday: 1pm - 11pm
• Saturday: 12pm - 11pm
• Sunday: 12 pm - 10pm
MINI-EXPO MEAL SERVICE
• McLean County Beef Producers: Wednesday, Friday, Sunday
• McLean County Pork Producers: Thursday and Saturday

EVENING GRANDSTAND ENTERTAINMENT
WEDNESDAY: Big Smokers Tractor Pull at 6 PM: $8 admission
THURSDAY: Smokers Tractor Pull & Local Pickup Truck Pull-Offs at 6 PM: $6 admission
FRIDAY: Country artist Dylan Scott at 8 PM: $6 admission
SATURDAY: DEMO DERBY at 7 PM: $15 admission
And Don't Miss....
• Food & Farm Family Fun Zone • Comedy & Magic Shows • Music Tent with daily live broadcasts • Face Painting • Hit and Miss Engines • Tour 4H Exhibits • Antique Tractor Display • Dog Agility Demonstration • Emergency Services Display • Balloon Twisting Artists

Fair Admission
Single Day Fair Admission Ticket: Wednesday-Saturday
Children 5 and under ... Free
Children, 6-12 ... $4.00
Adults, 13+... $7.00
Sunday Admission:
Children 5 and under ... Free
Children, 6-12 ... $1.00
Adults, 13+... $3.00
5-Day Fair Admission Wristband:
Children 5 and under ... Free
Children, 6-12 ... $10.00
Adults, 13+... $16.00

Fair Admission Specials:
Thursday, August 3rd
"Young at Heart" Day.
Seniors (60 and over) get in FREE until Noon!
"Pack The Bus" School Supply Donation Day
Admission is $1 at the gate with a qualifying donation of the following items:
1 Backpack OR
1 Zippered Binder OR
Any 3 sets of the following items:
• 2-pack of glue sticks
• 4-pack of highlighters
• 1 set of Binder Dividers
• 2 packs of Wide-Rule notebook paper
• 2 ct. 70 Page Wide-Ruled spiral notebooks
• 1 Standard/Metric 12" ruler
• 1 set of colored pencils

Friday, August 4th
It's MERCHANTS DAY
Kids 6-12 get in to the Fair Free until 5 p.m. when you pick up a Children's Day Pass coupon from one of our merchant sponsors:
• Country Financial, McLean County Agents
• McDonald's
• Heartland Bank and Trust Company
• Avanti's Italian Restaurant
• Carl's Ice Cream





Plant Propagation Workshop July 29th in Sarah's Garden


Plan to spend your Saturday morning with us in an award winning and city treasure of a garden. Bookmark 9 a.m. to Noon on Saturday, July 29 to be at Sarah's Garden at the David Davis Mansion with Extension and our team of Master Gardeners for an exclusive plant propagation workshop. Are you a gardener interested in learning how to create more plants? Many of the plants propagated will be of heirloom origin and a plant that Sarah Davis grew over 100 years ago.
Sarah's Garden is an original, restored 144-year old treasure at the David Davis Mansion State Historic Site in Bloomington, Illinois. The University of Illinois Extension Master Gardeners of McLean County partners with the Illinois Historic Preservation Agency and the David Davis Mansion Foundation Board to restore, care, provide educational programming, host tours and outreach from Sarah's Garden.
This collaboration resulted in Master Gardener development of ever-expanding educational efforts for youth and the public while restoring this unique historical quarter-acre flower garden as a living museum in the process. History flows through the seven plants original to its 1872 creation and 70 more documented heirlooms.
Master Gardeners would like to create a unique experience for attendees while giving new plants to grow in their own garden. Be part of this rich history and join the McLean Master Gardeners as they tour the past through horticulture. University of Illinois Extension Horticulture Educator, Kelly Allsup says, "Learning propagation skills from the Master Gardeners will be a technique you will use for all of your future gardening endeavors, plus it is fun to do."
All attendees will:
• Expand your collection of roses through cuttings and layering
• Create more perennials using proven propagation techniques
• Learn to harvest and save seed to grow new perennials and annuals
• Enjoy an exclusive tour of the historic Sarah's Garden
• Take home heirloom plants, seeds, and bulbs!
Your neighbors will be impressed with your new knowledge of propagation and admire your new heirloom rose addition to your landscape. The cost is $10 per person for this very hands-on propagation workshop. Please register online at go.illinois.edu/RegisterLMW or contact the McLean County Extension Office at (309) 663-8306