Links:
Schools
Unit 5 Schools
Illinois State University
University High School
Illinois Wesleyan University
Heartland Community College
Lincoln College
Sports
Redbird Sports
Bloomington Normal Mustangs Junior Football
McLean County Cougars JFL
State Farm Classic (LPGA)
Prairie Thunder Hockey
Bloomington Extreme (Indoor Football)
Lady Hearts (Bloomington-Normal Girls Softball Association)
Events
State Farm Holiday Classic
McLean County Arts Center
(sugar creek arts festival)
McLean County Fair
Internet
Internet 66 Web Design (comprehensive listing for area businesses)
Civic/Non-Profit Organizations
Boy Scout Troop 3
W.D. Boyce Council (B.S.A)
Crossroads District
Centrillio Council (G.S.A)
Illinois Special Olympics
Bloomington National Night Out
Normal Kiwanis Club
Habitat for Humanity of McLean County
U of I Extension - McLean County
Bloomington-Normal Macaroni Kid
About the community
Uptown Normal
Denbesten Real Estate (local interest listings)
Economic Development Council
Government
Town of Normal
Normal Police Department
McLean County
Places of Interest
Children's Discovery Museum
US Cellular Coliseum
Interstate Center
Miller Park Zoo


News from State Rep. Dan Brady
Rep. Brady: "We need fewer election year promises, more jobs"
State Representative Dan Brady (R-Bloomington) said he was disappointed in Governor Quinn's budget proposal which was long on election year promises, but again short on plans to create good paying jobs.
"Our top priority must be creating good jobs for our families, but today Governor Quinn doubled down on failed policies that have resulted in the highest jobless rate in the Midwest, and residents fleeing our state – nearly 278,000 in one year," Representative Brady said.
"The 'temporary' tax increase is set to begin rolling back this year. The Governor wants to make it a permanent burden on families and small businesses to pay for more election year promises and spending," Brady said. "This spring in the House we worked across party lines to set a reasonable ceiling on state spending based on reliable revenue projections. Keeping spending within that limit will be my focus as we work out our new state budget."


Capitol Commentary from Sen. Bill Brady
by State Sen.Bill Brady, 44th District

Brady Sponsored Bill for Disaster Relief Passes Senate
Legislation sponsored by a bi-partisan group of legislators, including State Senator Bill Brady (R-Bloomington) to aid in disaster recovery efforts has passed the Illinois Senate. SB 231 allows the Illinois Emergency Management Agency to provide special grants to units of local government, school districts, and community colleges following natural disasters like the tornadoes that tore through central Illinois in November of 2013.
"We were shocked at the devastation when tornadoes ripped through central Illinois devastating towns like Washington in my district," said Brady. "The response from the public was overwhelming, but there is still a lot of work to be done helping these communities to rebuild. SB 231 ensures that units of local government and schools have the resources they need to recover after a disaster."
In January the Federal Emergency Management Agency denied a request for aid to Washington, saying that the infrastructure damage after the storms was not severe enough to warrant federal assistance for local government. The denied aid would have been used to cover emergency protective measures, debris removal, and the repair or replacement of government owned facilities. SB 231 addresses this issue by allowing state disaster assistance grants to be granted to units of government, school districts, or community colleges.


---
Audubon Society to present Programs about the Environment
please check the JWP Audubon website at www.jwp-audubon.org.


---
Need artwork for your home or office?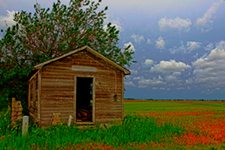 Check out the
Canvas Gallery Wraps offered by Alan Look Photography
!
---
Tim McGraw Concert set Sept. 12 at the Corn Crib
The Normal CornBelters, presented by Illinois Corn Farmers, have announced that Tim McGraw's Sundown Heaven Town Tour will stop at the Corn Crib on Friday, September 12. The CornBelters will play their first regular season home game of the 2014 season ("CEFCU Opening Night") at The Corn Crib on Friday, May 16 at 7 p.m. versus the Evansville Otters.
Corn Crib Alum Jana Kramer and newcomer Dakota Bradley will be the opening acts for the concert, which will be produced once again by S.A.W. Events. The gates will open at 5:30 with the show getting under way at 7 p.m. Tickets will be $60 for reserved seats and general admission field tickets. VIP pit tickets will be $105. Parking is available at the Corn Crib and will be $20 per car.
CornBelters corporate partners, package ticket holders and host families will have a pre-sale opportunity to purchase tickets from Wednesday, March 5 - Tuesday, March 11 by phone and in-person only.
E-mail newsletter subscribers will have a pre-sale opportunity to purchase tickets online only beginning at 9 a.m. on Thursday, March 13. The promo code will be sent out to all the newsletter subscribers on the afternoon of Wednesday, March 12 and the promo code will be valid from 8 a.m. Thursday, March 13 until 9 a.m. on Friday, March 14.
Tickets to the general public will go on sale Friday, March 14th at 10 a.m. To purchase tickets stop by the Mid-Illini Credit Union Box Office or call 309-454-BALL during normal business hours. Tickets can also be purchased anytime online at www.normalbaseball.com.

Alan Look Photography - Bloomington - Normal's Best Look in Sports Action Photography
Images from recent games are available for viewing and purchase
---
Click here to submit your listing for consideration.
Commercial listings are only considered if the link contains community interest information and the Normalite is linked back from the published weblink.
For advertising, please see the Rates page.
If you wish to have your link removed, click here.
---


Every Photo has a Story, Every Story has a Photo
McLean County's Sports and Leisure Magazine
Published Feb 15, May 15, Aug 15, Nov 15
---
Sugar Grove Nature Center Happenings

Sugar Grove Nature Center is located in beautiful, historic Funks Grove, just south of Bloomington-Normal. For a map and directions to the Nature Center, membership and program information visit us on-line at

www.sugargrovenaturecenter.org.

REO Speedwagon reschedules Feb 6 ISU concert to June 27


Statement From REO Speedwagon:
We're asking you to "Roll with the Changes" as we've moved our February 6, 2014 show at ISU's Braden Auditorium to Friday, June 27, 2014. However, don't worry about a lack of rockin' around that time, because on January 29 at U.S. Cellular Coliseum in Bloomington, our summer tour-mates, the always amazing Chicago, are playing a free show to boost morale for those that suffered due to the recent Midwest tornadoes.
Tickets for the originally scheduled February 6 show will be honored on Friday, June 27, and tickets are on sale now for the June show. We'll be back with a set of all of your favorite songs, along with special guests The Easthills and another band TBD, in June. At that time we'll still be raising funds for central Illinois communities that were affected by the recent devastating tornadoes (to add to the $400,000 already raised). To see where we are playing prior to the summer, visit http://www.reospeedwagon.com/tour.php
More information about the rescheduled REO show can be found at the Braden Auditorium website www.bsc.ilstu.edu and at www.REOSpeedwagon.com




Local Schools Pay 'Corruption Tax" for Chicago

from State Sen. Jason Barickman (R-Bloomington)
A scathing report on the Chicago Public Schools (CPS) has raised concerns that area school districts are paying a "corruption tax" that subsidizes waste, mismanagement and fraud and shortchanges schools in the 53rd District and across Illinois, State Sen. Jason Barickman (R-Bloomington) says.
Barickman joined other downstate and suburban lawmakers on Thursday, in a renewed push to prioritize education funding and eliminate a special block grant which allows CPS to end-run the school aid formula.
"Schools in my area are owed more than $16 million in backlogged payments, while circumventing the state's allocation formulas allows Chicago schools to get at least $230 million in 'extra' funding from the state," State Senator Barickman said. "At the same time, a recent report from the Chicago Board of Education Inspector General exposed a disturbing pattern of waste, abuse and even outright fraud.
Barickman said the unequal treatment between Chicago and other schools districts "amounts to a corruption tax, because local school districts get shortchanged while the Chicago schools are allowed to go around the allocation formula and that helps offset the money the school district wastes through abuse and fraud."
Barickman explained that the Chicago Board of Education Inspector General's Annual Report for 2013 came to light recently during the Senate's state budget review process.
That report found cases of school administrators faking data and even creating 'ghost students' to pad enrollment and secure more funding.
The waste and fraud identified by the Inspector General was particularly disturbing, Barickman said, because many school districts in the 53rd District and surrounding areas are still owed money by the state, primarily for "mandated categorical" programs such as transportation, special education and free lunch programs for poor children.
According to figures supplied by the Illinois State Board of Education, school districts in the 53rd District, including McLean County District 5, El Paso-Gridley, Prairie Central, Lexington and others are owed just over $8 million, while other area school districts, including Bloomington, Kankakee and Danville are also owed more than $8 million.
"School districts that are owed thousands of dollars in back payment should be justifiably outraged that they aren't getting the payments they deserve, while the kinds of abuse outlined in the Inspector General's report are occurring," Barickman said.
Earlier this year, a special bipartisan Education Funding Advisory Committee, which Barickman served on, recommended eliminating the Chicago schools block grant.
Barickman said as the committee studied school funding, they found that the special Chicago block grant serves as a separate funding stream granted to Chicago Public Schools that allows the school district to bypass funding formulas used for every other school district in the state.