Click here to submit your listing for consideration.
Commercial listings are only considered if the link contains community interest information and the Normalite is linked back from the published weblink.
For advertising, please see the Rates page.
If you wish to have your link removed, click here.
Schools
Unit 5 Schools
Illinois State University
University High School
Illinois Wesleyan University
Heartland Community College
Lincoln College
Events
State Farm Holiday Classic
McLean County Arts Center
(sugar creek arts festival)
McLean County Fair
Civic/Non-Profit Organizations
Boy Scout Troop 3
W.D. Boyce Council (B.S.A)
Crossroads District
Centrillio Council (G.S.A)
Illinois Special Olympics
Normal Kiwanis Club
Habitat for Humanity of McLean County
U of I Extension - McLean County
Bloomington-Normal Macaroni Kid
About the community
Uptown Normal
Economic Development Council
Government
Town of Normal
Normal Police Department
McLean County
Places of Interest
Children's Discovery Museum
US Cellular Coliseum
Interstate Center
Miller Park Zoo

Alan Look Photography - Bloomington - Normal's Best Look in Sports Action Photography
Images from recent games are available for viewing and purchase





Audubon Society to present Programs about the Environment
please check the JWP Audubon website at www.jwp-audubon.org.

BCPA Announces
2014-2015 Season
The Bloomington Center for the Performing Arts presents our brand new season of artists telling their stories on our stage! This season you will see more! More artists, more outdoor events, more variety and more people enjoying all the BCPA has to offer.
Liven up your year with country rock and American roots with Nitty Gritty Dirt Band, Sebastian Bach's soaring tenor, Los Lonely Boys and One Night of Queen. Enjoy vocalists The King Singers, the longest running Phantom of the Opera Frank D'Ambrosio, America's hottest new vocal group Under the Street Lamp and American Idol finalist Casey Abrams. There is fun for the family with Joel Sartore, Pirate School, Seven Brides for Seven Brothers, Kalapriya, Feet Don't Fail me Now and much, much more. AND don't miss our new silent films screenings of Nosferatu and The General with live organist Dennis Scott!
Tickets are go on sale June 5. To get your tickets now, before the general public, become an Arts Partner. As an Arts Partner you will receive first notice and opportunity to purchase tickets throughout the entire season.
Season at a Glance
CEFCU Summer Stage

November 15 - Ides of March
November 16 - Neil Jacobs
November 20 - The Spinners
December 9 - A Celtic Christmas
December 12 - A Christmas Carol
December 20 - The Dailey & Vincent Christmas Show
2015 Main Stage events
January 9 - My Baby Just Cares For Me
January 15 - Feet Don't Fail Me Now!
January 17 - Tallan Noble Latz
January 23 - American English
January 27 - Joel Sartore & The Ark Project
January 30 - Pirate School
February 5 - The Un-Valentine's Show
February 7 - Kalapriya
February 8 - Broadway Songs of the Great White Way
February 14 - Seven Brides for Seven Brothers
February 19 - The King's Singers
February 21 - Ricky Nelson Remembered
March 10 - One Night of Queen
March 22 - Churchill
March 26 - Los Lonely Boys
April 16 - Broadway's Next Hit Musical
Visit artsblooming.org or call 434-2777 for more information on becoming an Arts Partner and to view the entire season



Academy of Seniors and Mornings with the Professors Scheduled


Illinois State University's Academy of Seniors and Mornings with the Professors programs will begin classes in September and continue through January. The lifelong learning classes are sponsored by Illinois State's Senior Professionals organization and will be held in the University's Alumni Center, 1101 N. Main St. in Normal. This year is the 25th anniversary celebration for the Senior Professionals organization.
For a full listing of class descriptions and registration details visit www.seniorprofessionals.ilstu.edu or call (800) 877-1478.
Academy of Seniors offers four classes, and the speakers and their topics include:


From Sea to Shining Sea: The Story and Status of American English – Presented by K. Aaron Smith, Department of English associate professor, Illinois State – from 1:30 to 3:30 p.m.

Jan. 7, 14, 21 and 28

.


The cost for Academy of Seniors is $35 per class for members and $45 for non-members. The cost of Mornings with the Professors is $35 for members and $45 for non-members for all five sessions or $15 for individual sessions and may be paid at the door.
From 8:30 a.m. – 4:30 p.m. on Sept. 17 a special Classroom Journey bus trip to see the hidden treasures in Pontiac will be held and the cost is $50 for members and $60 for non-members.
For more information call (800) 877-1478 or visit www.seniorprofessionals.ilstu.edu.




News from the Capitol
by State Sen.Bill Brady, 44th District

The fall veto session ended on December 4th, but not before a number of bills were passed that may result in drastic changes for Illinois. The fall "lame-duck" veto session was not the time to move forward with so many significant and controversial measures.
Several of the pieces of legislation were passed through the Senate, despite the fact that they will require significant modifications in the future. It would have made far more sense to wait until the new governor and lawmakers are sworn in next month, allowing legislators time to get the legislation right the first time.
Changes to Election Law Raise Concerns About Election Fraud
The fall veto session brought about some major changes for election law in Illinois. Concerns have been raised that the so-called "reforms" contained in Senate Bill 172 will open Illinois up to mass election fraud. Others, however, are hailing the changes as a means to increase overall voter registration.
Minimum Wage Hike
Efforts to push through a statewide minimum wage increase stalled during the final week of the fall veto session when the City of Chicago voted to pass a $13 an hour hike in the City. Chicago-area lawmakers balked at supporting legislation that would cap the minimum wage at $11 an hour. Now, with the raise in Chicago, the proposed statewide increase would mean a pay cut of $2 an hour for those living in Chicago.
Secure Choice Savings Program
Small businesses with 25 or more employees may be forced to enroll in a state-sponsored IRA.
The General Assembly advanced legislation during the week, which would require businesses with 25 or more employees to enroll employees in a state-sponsored retirement savings program. The program would force business owners to automatically deduct at least 3 percent from the employees' paychecks.
Lawmakers Override Governor's Speed-Limit Veto
Illinois lawmakers have successfully challenged a gubernatorial veto of legislation to raise the speed limit on Illinois toll highways from 55 mph to 70 mph.





Every Photo has a Story, Every Story has a Photo
McLean County's Sports and Leisure Magazine
Published Feb 15, May 15, Aug 15, Nov 15





Local Schools Pay 'Corruption Tax" for Chicago

from State Sen. Jason Barickman (R-Bloomington)
A scathing report on the Chicago Public Schools (CPS) has raised concerns that area school districts are paying a "corruption tax" that subsidizes waste, mismanagement and fraud and shortchanges schools in the 53rd District and across Illinois, State Sen. Jason Barickman (R-Bloomington) says.
Barickman joined other downstate and suburban lawmakers on Thursday, in a renewed push to prioritize education funding and eliminate a special block grant which allows CPS to end-run the school aid formula.
"Schools in my area are owed more than $16 million in backlogged payments, while circumventing the state's allocation formulas allows Chicago schools to get at least $230 million in 'extra' funding from the state," State Senator Barickman said. "At the same time, a recent report from the Chicago Board of Education Inspector General exposed a disturbing pattern of waste, abuse and even outright fraud.
Barickman said the unequal treatment between Chicago and other schools districts "amounts to a corruption tax, because local school districts get shortchanged while the Chicago schools are allowed to go around the allocation formula and that helps offset the money the school district wastes through abuse and fraud."
Barickman explained that the Chicago Board of Education Inspector General's Annual Report for 2013 came to light recently during the Senate's state budget review process.
That report found cases of school administrators faking data and even creating 'ghost students' to pad enrollment and secure more funding.
The waste and fraud identified by the Inspector General was particularly disturbing, Barickman said, because many school districts in the 53rd District and surrounding areas are still owed money by the state, primarily for "mandated categorical" programs such as transportation, special education and free lunch programs for poor children.
According to figures supplied by the Illinois State Board of Education, school districts in the 53rd District, including McLean County District 5, El Paso-Gridley, Prairie Central, Lexington and others are owed just over $8 million, while other area school districts, including Bloomington, Kankakee and Danville are also owed more than $8 million.
"School districts that are owed thousands of dollars in back payment should be justifiably outraged that they aren't getting the payments they deserve, while the kinds of abuse outlined in the Inspector General's report are occurring," Barickman said.
Earlier this year, a special bipartisan Education Funding Advisory Committee, which Barickman served on, recommended eliminating the Chicago schools block grant.
Barickman said as the committee studied school funding, they found that the special Chicago block grant serves as a separate funding stream granted to Chicago Public Schools that allows the school district to bypass funding formulas used for every other school district in the state.


Need artwork for your home or office?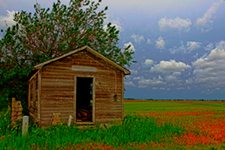 Check out the Canvas Gallery Wraps offered by Alan Look Photography!



News from State Rep. Dan Brady


Rep. Brady: "We need fewer election year promises, more jobs"


State Representative Dan Brady (R-Bloomington) said he was disappointed in Governor Quinn's budget proposal which was long on election year promises, but again short on plans to create good paying jobs.
"Our top priority must be creating good jobs for our families, but today Governor Quinn doubled down on failed policies that have resulted in the highest jobless rate in the Midwest, and residents fleeing our state – nearly 278,000 in one year," Representative Brady said.
"The 'temporary' tax increase is set to begin rolling back this year. The Governor wants to make it a permanent burden on families and small businesses to pay for more election year promises and spending," Brady said. "This spring in the House we worked across party lines to set a reasonable ceiling on state spending based on reliable revenue projections. Keeping spending within that limit will be my focus as we work out our new state budget."





Sugar Grove Nature Center Happenings





Sugar Grove Nature Center is located in beautiful, historic Funks Grove, just south of Bloomington-Normal. For a map and directions to the Nature Center, membership and program information visit us on-line at
www.sugargrovenaturecenter.org.

Little Wonders: The Mitten
Ages 3-5 with an adult chaperone.
Wednesday, December 17;
10:00-11:30 a.m. or 1:00-2:30 p.m.
Based on the book by Jan Brett, this program will take us out on the trail, where animals will be waiting to snuggle into the nice, warm mitten. But will they all fit? Afterwards, we will warm up while enjoying a snack and creating a craft. Fee: $5/child members, $8/child non-members; registration required.

For more information phone 309.874.2174 or email info@sugargrovenaturecenter.org. Sugar Grove Nature Center is located in beautiful, historic Funks Grove, just south of Bloomington-Normal. For a map and directions to the Nature Center, membership and program information visit us on-line at www.sugargrovenaturecenter.org.