Click here to submit your listing for consideration.
Commercial listings are only considered if the link contains community interest information and the Normalite is linked back from the published weblink.
For advertising, please see the Rates page.
If you wish to have your link removed, click here.
Schools
Unit 5 Schools
Illinois State University
University High School
Illinois Wesleyan University
Heartland Community College
Lincoln College
Events
State Farm Holiday Classic
McLean County Arts Center
(sugar creek arts festival)
McLean County Fair
Civic/Non-Profit Organizations
Boy Scout Troop 3
W.D. Boyce Council (B.S.A)
Crossroads District
Centrillio Council (G.S.A)
Illinois Special Olympics
Normal Kiwanis Club
Habitat for Humanity of McLean County
U of I Extension - McLean County
Bloomington-Normal Macaroni Kid
About the community
Uptown Normal
Economic Development Council
Government
Town of Normal
Normal Police Department
McLean County
Places of Interest
Children's Discovery Museum
US Cellular Coliseum
Interstate Center
Miller Park Zoo

Alan Look Photography - Bloomington - Normal's Best Look in Sports Action Photography
Images from recent games are available for viewing and purchase





Audubon Society to present Programs about the Environment
please check the JWP Audubon website at www.jwp-audubon.org.

BCPA Announces
2014-2015 Season
The Bloomington Center for the Performing Arts presents our brand new season of artists telling their stories on our stage! This season you will see more! More artists, more outdoor events, more variety and more people enjoying all the BCPA has to offer.
Liven up your year with country rock and American roots with Nitty Gritty Dirt Band, Sebastian Bach's soaring tenor, Los Lonely Boys and One Night of Queen. Enjoy vocalists The King Singers, the longest running Phantom of the Opera Frank D'Ambrosio, America's hottest new vocal group Under the Street Lamp and American Idol finalist Casey Abrams. There is fun for the family with Joel Sartore, Pirate School, Seven Brides for Seven Brothers, Kalapriya, Feet Don't Fail me Now and much, much more. AND don't miss our new silent films screenings of Nosferatu and The General with live organist Dennis Scott!
Tickets are go on sale June 5. To get your tickets now, before the general public, become an Arts Partner. As an Arts Partner you will receive first notice and opportunity to purchase tickets throughout the entire season.
Season at a Glance
CEFCU Summer Stage

2015 Main Stage events

January 27 - Joel Sartore & The Ark Project
January 30 - Pirate School
February 5 - The Un-Valentine's Show
February 7 - Kalapriya
February 8 - Broadway Songs of the Great White Way
February 14 - Seven Brides for Seven Brothers
February 19 - The King's Singers
February 21 - Ricky Nelson Remembered
March 10 - One Night of Queen
March 22 - Churchill
March 26 - Los Lonely Boys
April 16 - Broadway's Next Hit Musical
Visit artsblooming.org or call 434-2777 for more information on becoming an Arts Partner and to view the entire season

Academy of Seniors and Mornings with the Professors Scheduled
Illinois State University's Academy of Seniors and Mornings with the Professors programs will begin classes in September and continue through January. The lifelong learning classes are sponsored by Illinois State's Senior Professionals organization and will be held in the University's Alumni Center, 1101 N. Main St. in Normal. This year is the 25th anniversary celebration for the Senior Professionals organization.
For a full listing of class descriptions and registration details visit www.seniorprofessionals.ilstu.edu or call (800) 877-1478.
Academy of Seniors offers four classes, and the speakers and their topics include:


From Sea to Shining Sea: The Story and Status of American English – Presented by K. Aaron Smith, Department of English associate professor, Illinois State – from 1:30 to 3:30 p.m. Jan. 28.


The cost for Academy of Seniors is $35 per class for members and $45 for non-members. The cost of Mornings with the Professors is $35 for members and $45 for non-members for all five sessions or $15 for individual sessions and may be paid at the door.
From 8:30 a.m. – 4:30 p.m. on Sept. 17 a special Classroom Journey bus trip to see the hidden treasures in Pontiac will be held and the cost is $50 for members and $60 for non-members.
For more information call (800) 877-1478 or visit www.seniorprofessionals.ilstu.edu.


ISU Spring 2015 Speaker Series announced
The Speaker Series of Illinois State University will dedicate spring 2015 to the theme Where We're Headed, Where We've Been.
Talks will explore the politics behind the Hurricane Katrina disaster, lessons to take from World War I, the issues of being transgender, growing up in political exile and building a sustainable business culture.
The Speaker Series of Illinois State University seeks to bring innovative and enlightening speakers to the campus with the aim of providing the community with a platform to foster dialogue, cultivate enriching ideas, and continue an appreciation of learning as an active and lifelong process.
All events are free and open to the public, though tickets are required for the Laverne Cox talk.
The Politics Behind Katrina
The devastation that occurred in the wake of Hurricane Katrina was due to more than Mother Nature, says Cedric Johnson, associate professor of African American studies and political science at the University of Illinois at Chicago.
In honor of Black History Month, Johnson will address the politics that enabled the chaos following Katrina with his talk titled The City that Care Forgot: New Orleans and the Future of American Urbanism at 7 p.m. Tuesday, Feb. 17, in the Prairie Room of the Bone Student Center at Illinois State University.
Johnson is editor of a collection of essays titled The Neoliberal Deluge: Hurricane Katrina, Late Capitalist Culture and the Remaking of New Orleans. The book won the W.E.B. DuBois Outstanding Book Award from the National Conference of Black Political Scientists. He is also the author of Revolutionaries to Race Leaders: Black Power and the Making of African American Politics.
Living Beyond Gender
Expectations
Transgender-issues advocate and critically acclaimed actress Laverne Cox will speak at Illinois State University on Wednesday, Feb. 25.
Cox, who currently appears in the Netflix original series Orange is the New Black, will present Ain't I a Woman: My Journey to Womanhood at 7 p.m. Feb. 25 in Braden Auditorium at the Bone Student Center. The event is free, but tickets are required for entrance. Tickets will be available at the Braden Auditorium Box Office in Bone Student Center, with a maximum of four tickets per person. Tickets will be available for students Feb. 2, for faculty and staff Feb. 9, and to the public Feb. 16.
Cox is a recipient of the Dorian rising star award for her work in Orange is the New Black, and won best supporting actress at the 2013 Massachusetts Independent Film Festival for her work in the film Musical Chairs, directed by Susan Seidelman. She has spoken of moving beyond gender expectations to national outlets such as CNN, MSNBC, ABC, NPR and FOX NEWS LATINO, among other national TV and radio networks.
Building A Business Culture
John "Jack" Hartung, chief financial officer of Chipotle Mexican Grill, Inc., and an alumnus of Illinois State, will give a talk titled Building a Sustainable Business Culture at 3:30 p.m. Thursday, Feb. 26, in the Center for Performing Arts.
Hartung joined Chipotle as chief financial officer in 2002, when Chipotle was a privately held company with fewer than 200 restaurants. Chipotle became a public company with its highly successful initial public offering in 2006. Now the business has more than 1,700 restaurants – all company owned – and has a market value estimated at nearly $20 billion. Currently, Hartung oversees all aspects of Chipotle's finance department, including financial and strategic planning, financial reporting, investor relations and tax and business strategy. He also oversees IT and safety, security and risk.
The Life Of Exiles
Clément Baloup, a cartoonist of Vietnamese and French heritage, explores the mass migration of more than 2 million Vietnamese, in his graphic narratives. He will speak about his work with a talk titled The Colors of Exile at 7 p.m. Wednesday, March 18, in Milner Library. A corresponding Milner exhibit is being coordinated with the help of Professor of Art History Justin Wadlow of the University of Picardie-Jules Verne (France) and the National University of Vietnam in Hanoi.
Baloup has published several graphic narratives devoted to Vietnamese and other groups in France and elsewhere from the colonial period to the present, including Le chemin de Tuan (Tuan's Way) and Le choix de Hai (Hai's Choice). He has authored two biographical works, Quitter Saigon: Mémoires de Viet Kieu (Leaving Saigon: Memories of Viet Kieu) and Little Saigon: Mémoires de Viet Kieu (2012), which respectively tell the stories of Vietnamese emigrants to France and the United States.
A Look At The Great War, 100 Years Later
Emmy-award winner and Yale University Professor of History Jay Winter will speak about World War I and its impact on the globe. Winter, the Charles J. Stille Professor of History at Yale, will give a talk titled The Great War 100 Years After: A Transnational Approach at 7 p.m. Thursday, March 26, in the Prairie Room of the Bone Student Center.
Winter was co-producer, co-writer and chief historian for the PBS series The Great War and the Shaping of the 20th Century, which won an Emmy Award, a Peabody Award and a Producers Guild of America Award for best television documentary. His many works on World War I include Socialism and the Challenge of War, Ideas and Politics in Britain, 1912-18; The Great War and the British People; The Fear of Population Decline; The Experience of World War I; Sites of Memory, Sites of Mourning: The Great War in European Cultural History and 1914-1918: The Great War and the Shaping of the 20th Century.
The talk is sponsored by Illinois State's Department of History and Office of the President, the Harold K. Sage Foundation and the ISU Foundation Fund.
Picking Cotton
Jennifer Thompson was a 22-year-old college student when she was raped. After she wrongly picked out Ronald Cotton as her attacker, he spent 11 years in prison before DNA evidence cleared him.
Devastated that her actions led to the imprisonment of an innocent man, Thompson reached out to Cotton to apologize, and in an act of true generosity, he forgave her. Their unlikely friendship and bond became the basis for the New York Times best-selling book, Picking Cotton. Thompson and Cotton travel the country, speaking out in favor of DNA testing and working to protect the wrongfully convicted by sharing their personal stories of hope and redemption.
The two will speak at Illinois State University at 7 p.m. Tuesday, April 7, in the Prairie Room in the Bone Student Center, with a book signing at Barnes and Noble bookstore at the Bone.




News from the Capitol
by State Sen.Bill Brady, 44th District

Another week of budget negotiations has come and gone. While my Republican colleagues and I work to pass a balanced, sustainable budget, Democratic leaders continue to resist finding a solution to Fiscal Year 2015's $1.6 billion budget hole that they approved and former Governor Quinn signed. Many state-run programs such as prisons and childcare facilities are struggling to fund essential services due to this $1.6 billion budget hole, and I encourage my Democratic colleagues to help us fix this budget hole for the sake of the people of Illinois.
In other state news, I have proposed legislation aiming to increase Illinois students' access to state universities and limit the state's role in higher education. High school students are leaving Illinois for college at an alarming rate, and Senate Bill 1565 would provide grants to eligible in-state students who decide to attend Illinois universities. This legislation would give students an incentive to stay in Illinois to attend college and would increase competition with out-of-state universities While I am not putting this legislation forward for a vote this year, I look forward to fostering discussion about how to make higher education in Illinois more affordable and more competitve.
Your input is vital to the work I do. Please contact my office or myself with questions or concerns. Make sure your voice is heard in Springfield! You can also visit my legislative website at www.brady.senategop.org
You can also visit my legislative website at www.brady.senategop.org.

Statehouse Update
from Senator Jason Barickman 53rd District


Youth Advisory Council


April 17, 2015
This week I welcomed more than 40 high school students from Central Illinois to the Capitol as part of a program I refer to as my "Youth Advisory Council." The whole idea of the program is to engage students in state government at a young age. The hope is that these students will remain connected to what is happening around them, and realize that they have a say in the laws we pass. This is how we help prepare the next generation to lead our communities, our state, and our nation.
Back in the fall, we hosted the students in Bloomington, where they heard from elected officials from several levels of government. We then challenged them to come up with their own proposal for new legislation. The students broke up into groups, with each proposing one new bill, then debated to pick the winning legislation.
This week, the students came to Springfield for a tour of the Capitol, and heard from speakers including lawmakers, staff members, lobbyists, and even Governor Bruce Rauner. Then they were tasked with acting out a full legislative committee to debate the legislation they picked in the fall. Some students serve as members of an education committee, others represented lobbyists, concerned citizens, the governor, and members of the media.
The student-proposed legislation would have required all schools to allow home-schooled children from their district to participate in any extracurricular activity. On the one hand, this idea would create new opportunities for home-schooled students. On the other, it would create a new unfunded mandate on schools.
These aren't necessarily simple concepts to grasp, but these students vigorously took on their parts, leading to some very impressive debate. They had no problem elaborating on the issues at hand, and continued to delve deeper into the topic. In the end, I believe that these students showed that they are ready to serve as our next generation of leaders, and I have more faith in our state's future.
And in case you're wondering, the students are apparently aware of how hard unfunded mandates can be on our schools, because their committee voted "no" against the measure.

---


Every Photo has a Story, Every Story has a Photo
McLean County's Sports and Leisure Magazine
Published Feb 15, May 15, Aug 15, Nov 15




Need artwork for your home or office?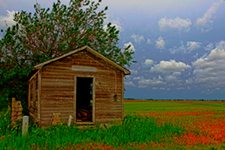 Check out the Canvas Gallery Wraps offered by Alan Look Photography!



News from State Rep. Dan Brady
Thank you for your confidence in me


I would like to say thank you to all the very generous and kind individuals who have emailed, called or stopped me to convey their confidence in me to represent them in the United States Congress. I also thank those who reached out to me to say they thought I should remain as State Representative in the 105th Legislative District to work on the many challenges facing the State of Illinois.




After much discussion with my family, friends, supporters, advisors, and others, I have made my decision not to place my name on the ballot for the special election for the vacancy in the 18th Congressional District.




There were many factors involved in my decision, including my family, my present responsibility as State Representative and my business partnership as Funeral Director at Kibler-Brady-Ruestman Funeral Home.




I also wish to thank the citizens of the 18th Congressional District, Republicans and Democrats alike. There are many gracious people-some I have known for years and others whom I just had the chance to meet. The kindness and offers to help will never be forgotten.




This exploration has taught me much in a short time and I will not rule out any future elective office. I am thankful for the privilege to serve the people as State Representative of the 105th Legislative District and I look forward to continuing my work in the State House.Thank you for your confidence in me





Sugar Grove Nature Center Happenings



Sugar Grove Nature Center is located in beautiful, historic Funks Grove, just south of Bloomington-Normal. For a map and directions to the Nature Center, membership and program information visit us on-line at




www.sugargrovenaturecenter.org.



Bird House Building Workshop
Saturday, April 25th
11 a.m. - Noon OR 12:30 – 1:30 p.m.


Spring is just around the corner! House wrens return to the area in early May, so plan ahead and join us to build a bird house at this exciting workshop. The house will attract house wrens as well as chickadees and nuthatches while the entry hole is small enough to exclude house sparrows.




All materials are hand cut and pre-drilled by Nature Center volunteers who will also be on-hand to provide assembly instruction and assistance.




This program is suitable for individuals or families. Children must be accompanied by an adult. Pre-registration and payment is required. Space is limited to 15 kits per session. Limit of 2 bird house kits per family.


Fee: $8/kit/members; $10/kit/non-members. Registration deadline is April 20.



Doctors in Concert




Friday, April 24


On Friday, April 24, the Museum will participate in the ninth annual Doctors in Concert at 7:00 p.m. Doctors in Concert is an event starring local physicians who showcase their talents playing melodies on piano, violin, cello, guitar, and more. Proceeds from the event will benefit the Children's Discovery Museum and its educational medical displays.
Tickets for Doctors in Concert are $20 in advance ($15 for students/seniors) and $25 at the door. Tickets may be purchased at Horine's Pianos Plus, Jack Lewis Jewelers, the Children's Discovery Museum, and over the phone at (309) 433-3444.
Pre-concert music will be provided by David Horine beginning at 6:15 p.m. A dessert reception will follow the concert courtesy of Lindsey Bachman's "That's So Sweet." The evening will also include a silent auction and jewelry raffle.



For more information phone 309.874.2174 or email info@sugargrovenaturecenter.org. Sugar Grove Nature Center is located in beautiful, historic Funks Grove, just south of Bloomington-Normal. For a map and directions to the Nature Center, membership and program information visit us on-line at www.sugargrovenaturecenter.org.




Tickets now on sale for April 17 & 18 Gamma Phi Circus spring shows


Tickets for the Gamma Phi Circus spring shows are now available for purchase through Ticketmaster and Braden Box Office, located on the first floor of Bone Student Center.




Gamma Phi Circus spring performances are at 7 p.m. Friday, April 17, and at 1 p.m. and 7 p.m. Saturday, April 18, in Redbird Arena. Before Saturday's 1 p.m. show, there will be a pre-show children's carnival that begins at noon with games and activities for all ages. This special event is kid-approved and open to everyone that has a youth ticket to the matinee show.




All tickets are reserved seating, with prices starting at $12 for adults, $10 for students, senior citizens and military, $8 for children ages 5 through 12, and $2 for children under 5. Lower bowl seating will be an additional dollar.




This is the 86th anniversary of the founding of student-run Gamma Phi Circus at Illinois State University. Hollywood is the theme of this year's circus.




The Gamma Phi Circus, founded by Clifford Horton in 1929, is the oldest collegiate circus in the United States. Students in Gamma Phi typically perform many of the acrobatic and gymnastic acts commonly associated with professional circuses. Among these acts are Russian swing, German wheel, high wire teeterboard, juggling Triple trapeze and lyric hoop.


For more information on the circus or tickets contact Braden Box Office at (309) 438-5444 or visit the Gamma Phi Circus website gammaphicircus.illinoisstate.edu.