Click here to submit your listing for consideration.
Commercial listings are only considered if the link contains community interest information and the Normalite is linked back from the published weblink.
For advertising, please see the Rates page.
If you wish to have your link removed, click here.
Schools
Unit 5 Schools
Illinois State University
University High School
Illinois Wesleyan University
Heartland Community College
Lincoln College
Events
State Farm Holiday Classic
McLean County Arts Center
(sugar creek arts festival)
McLean County Fair
Civic/Non-Profit Organizations
Boy Scout Troop 3
W.D. Boyce Council (B.S.A)
Crossroads District
Centrillio Council (G.S.A)
Illinois Special Olympics
Normal Kiwanis Club
Habitat for Humanity of McLean County
U of I Extension - McLean County
Bloomington-Normal Macaroni Kid
About the community
Uptown Normal
Economic Development Council
Government
Town of Normal
Normal Police Department
McLean County
Places of Interest
Children's Discovery Museum
US Cellular Coliseum
Interstate Center
Miller Park Zoo

Alan Look Photography - Bloomington - Normal's Best Look in Sports Action Photography
Images from recent games are available for viewing and purchase





Audubon Society to present Programs about the Environment
please check the JWP Audubon website at www.jwp-audubon.org.

BCPA Announces
2014-2015 Season
The Bloomington Center for the Performing Arts presents our brand new season of artists telling their stories on our stage! This season you will see more! More artists, more outdoor events, more variety and more people enjoying all the BCPA has to offer.
Liven up your year with country rock and American roots with Nitty Gritty Dirt Band, Sebastian Bach's soaring tenor, Los Lonely Boys and One Night of Queen. Enjoy vocalists The King Singers, the longest running Phantom of the Opera Frank D'Ambrosio, America's hottest new vocal group Under the Street Lamp and American Idol finalist Casey Abrams. There is fun for the family with Joel Sartore, Pirate School, Seven Brides for Seven Brothers, Kalapriya, Feet Don't Fail me Now and much, much more. AND don't miss our new silent films screenings of Nosferatu and The General with live organist Dennis Scott!
Tickets are go on sale June 5. To get your tickets now, before the general public, become an Arts Partner. As an Arts Partner you will receive first notice and opportunity to purchase tickets throughout the entire season.
Season at a Glance
CEFCU Summer Stage

2015 Main Stage events

January 27 - Joel Sartore & The Ark Project
January 30 - Pirate School
February 5 - The Un-Valentine's Show
February 7 - Kalapriya
February 8 - Broadway Songs of the Great White Way
February 14 - Seven Brides for Seven Brothers
February 19 - The King's Singers
February 21 - Ricky Nelson Remembered
March 10 - One Night of Queen
March 22 - Churchill
March 26 - Los Lonely Boys
April 16 - Broadway's Next Hit Musical
Visit artsblooming.org or call 434-2777 for more information on becoming an Arts Partner and to view the entire season



Academy of Seniors and Mornings with the Professors Scheduled


Illinois State University's Academy of Seniors and Mornings with the Professors programs will begin classes in September and continue through January. The lifelong learning classes are sponsored by Illinois State's Senior Professionals organization and will be held in the University's Alumni Center, 1101 N. Main St. in Normal. This year is the 25th anniversary celebration for the Senior Professionals organization.
For a full listing of class descriptions and registration details visit www.seniorprofessionals.ilstu.edu or call (800) 877-1478.
Academy of Seniors offers four classes, and the speakers and their topics include:


From Sea to Shining Sea: The Story and Status of American English – Presented by K. Aaron Smith, Department of English associate professor, Illinois State – from 1:30 to 3:30 p.m.

Jan. 28

.


The cost for Academy of Seniors is $35 per class for members and $45 for non-members. The cost of Mornings with the Professors is $35 for members and $45 for non-members for all five sessions or $15 for individual sessions and may be paid at the door.
From 8:30 a.m. – 4:30 p.m. on Sept. 17 a special Classroom Journey bus trip to see the hidden treasures in Pontiac will be held and the cost is $50 for members and $60 for non-members.
For more information call (800) 877-1478 or visit www.seniorprofessionals.ilstu.edu.




ISU Spring 2015 Speaker Series announced


The Speaker Series of Illinois State University will dedicate spring 2015 to the theme Where We're Headed, Where We've Been.
Talks will explore the politics behind the Hurricane Katrina disaster, lessons to take from World War I, the issues of being transgender, growing up in political exile and building a sustainable business culture.
The Speaker Series of Illinois State University seeks to bring innovative and enlightening speakers to the campus with the aim of providing the community with a platform to foster dialogue, cultivate enriching ideas, and continue an appreciation of learning as an active and lifelong process.
All events are free and open to the public, though tickets are required for the Laverne Cox talk.
The Politics Behind Katrina
The devastation that occurred in the wake of Hurricane Katrina was due to more than Mother Nature, says Cedric Johnson, associate professor of African American studies and political science at the University of Illinois at Chicago.
In honor of Black History Month, Johnson will address the politics that enabled the chaos following Katrina with his talk titled The City that Care Forgot: New Orleans and the Future of American Urbanism at 7 p.m. Tuesday, Feb. 17, in the Prairie Room of the Bone Student Center at Illinois State University.
Johnson is editor of a collection of essays titled The Neoliberal Deluge: Hurricane Katrina, Late Capitalist Culture and the Remaking of New Orleans. The book won the W.E.B. DuBois Outstanding Book Award from the National Conference of Black Political Scientists. He is also the author of Revolutionaries to Race Leaders: Black Power and the Making of African American Politics.
Living Beyond Gender
Expectations
Transgender-issues advocate and critically acclaimed actress Laverne Cox will speak at Illinois State University on Wednesday, Feb. 25.
Cox, who currently appears in the Netflix original series Orange is the New Black, will present Ain't I a Woman: My Journey to Womanhood at 7 p.m. Feb. 25 in Braden Auditorium at the Bone Student Center. The event is free, but tickets are required for entrance. Tickets will be available at the Braden Auditorium Box Office in Bone Student Center, with a maximum of four tickets per person. Tickets will be available for students Feb. 2, for faculty and staff Feb. 9, and to the public Feb. 16.
Cox is a recipient of the Dorian rising star award for her work in Orange is the New Black, and won best supporting actress at the 2013 Massachusetts Independent Film Festival for her work in the film Musical Chairs, directed by Susan Seidelman. She has spoken of moving beyond gender expectations to national outlets such as CNN, MSNBC, ABC, NPR and FOX NEWS LATINO, among other national TV and radio networks.
Building A Business Culture
John "Jack" Hartung, chief financial officer of Chipotle Mexican Grill, Inc., and an alumnus of Illinois State, will give a talk titled Building a Sustainable Business Culture at 3:30 p.m. Thursday, Feb. 26, in the Center for Performing Arts.
Hartung joined Chipotle as chief financial officer in 2002, when Chipotle was a privately held company with fewer than 200 restaurants. Chipotle became a public company with its highly successful initial public offering in 2006. Now the business has more than 1,700 restaurants – all company owned – and has a market value estimated at nearly $20 billion. Currently, Hartung oversees all aspects of Chipotle's finance department, including financial and strategic planning, financial reporting, investor relations and tax and business strategy. He also oversees IT and safety, security and risk.
The Life Of Exiles
Clément Baloup, a cartoonist of Vietnamese and French heritage, explores the mass migration of more than 2 million Vietnamese, in his graphic narratives. He will speak about his work with a talk titled The Colors of Exile at 7 p.m. Wednesday, March 18, in Milner Library. A corresponding Milner exhibit is being coordinated with the help of Professor of Art History Justin Wadlow of the University of Picardie-Jules Verne (France) and the National University of Vietnam in Hanoi.
Baloup has published several graphic narratives devoted to Vietnamese and other groups in France and elsewhere from the colonial period to the present, including Le chemin de Tuan (Tuan's Way) and Le choix de Hai (Hai's Choice). He has authored two biographical works, Quitter Saigon: Mémoires de Viet Kieu (Leaving Saigon: Memories of Viet Kieu) and Little Saigon: Mémoires de Viet Kieu (2012), which respectively tell the stories of Vietnamese emigrants to France and the United States.
A Look At The Great War, 100 Years Later
Emmy-award winner and Yale University Professor of History Jay Winter will speak about World War I and its impact on the globe. Winter, the Charles J. Stille Professor of History at Yale, will give a talk titled The Great War 100 Years After: A Transnational Approach at 7 p.m. Thursday, March 26, in the Prairie Room of the Bone Student Center.
Winter was co-producer, co-writer and chief historian for the PBS series The Great War and the Shaping of the 20th Century, which won an Emmy Award, a Peabody Award and a Producers Guild of America Award for best television documentary. His many works on World War I include Socialism and the Challenge of War, Ideas and Politics in Britain, 1912-18; The Great War and the British People; The Fear of Population Decline; The Experience of World War I; Sites of Memory, Sites of Mourning: The Great War in European Cultural History and 1914-1918: The Great War and the Shaping of the 20th Century.
The talk is sponsored by Illinois State's Department of History and Office of the President, the Harold K. Sage Foundation and the ISU Foundation Fund.
Picking Cotton
Jennifer Thompson was a 22-year-old college student when she was raped. After she wrongly picked out Ronald Cotton as her attacker, he spent 11 years in prison before DNA evidence cleared him.
Devastated that her actions led to the imprisonment of an innocent man, Thompson reached out to Cotton to apologize, and in an act of true generosity, he forgave her. Their unlikely friendship and bond became the basis for the New York Times best-selling book, Picking Cotton. Thompson and Cotton travel the country, speaking out in favor of DNA testing and working to protect the wrongfully convicted by sharing their personal stories of hope and redemption.
The two will speak at Illinois State University at 7 p.m. Tuesday, April 7, in the Prairie Room in the Bone Student Center, with a book signing at Barnes and Noble bookstore at the Bone.




News from the Capitol
by State Sen.Bill Brady, 44th District

Dear Friends,
Next Tuesday, Feb. 2nd, my fellow legislators and I will return to Springfield as the 99th General Assembly truly begins. We may face difficult challenges this spring, but I look forward to working with our new governor Bruce Rauner, and new colleagues in the legislature to tackle these issues head on.
We have before us an incredible opportunity for a more bipartisan state government. I believe we can make great progress on solving some of the issues that are most pressing in the State of Illinois.
Jobs have grabbed the headlines lately as the Rauner Administration announced its intention to make job creation one of its top priorities. Other issues like "fracking" and new energy jobs have also made news in the last week.
As we begin the spring session, your input is vital to the work I do. Please contact me or my office with questions or concerns you may have, and make sure your voice is heard in Springfield! You can also visit my legislative website at http://brady.senategop.org/.

---


Every Photo has a Story, Every Story has a Photo
McLean County's Sports and Leisure Magazine
Published Feb 15, May 15, Aug 15, Nov 15





Local Schools Pay 'Corruption Tax" for Chicago

from State Sen. Jason Barickman (R-Bloomington)
A scathing report on the Chicago Public Schools (CPS) has raised concerns that area school districts are paying a "corruption tax" that subsidizes waste, mismanagement and fraud and shortchanges schools in the 53rd District and across Illinois, State Sen. Jason Barickman (R-Bloomington) says.
Barickman joined other downstate and suburban lawmakers on Thursday, in a renewed push to prioritize education funding and eliminate a special block grant which allows CPS to end-run the school aid formula.
"Schools in my area are owed more than $16 million in backlogged payments, while circumventing the state's allocation formulas allows Chicago schools to get at least $230 million in 'extra' funding from the state," State Senator Barickman said. "At the same time, a recent report from the Chicago Board of Education Inspector General exposed a disturbing pattern of waste, abuse and even outright fraud.
Barickman said the unequal treatment between Chicago and other schools districts "amounts to a corruption tax, because local school districts get shortchanged while the Chicago schools are allowed to go around the allocation formula and that helps offset the money the school district wastes through abuse and fraud."
Barickman explained that the Chicago Board of Education Inspector General's Annual Report for 2013 came to light recently during the Senate's state budget review process.
That report found cases of school administrators faking data and even creating 'ghost students' to pad enrollment and secure more funding.
The waste and fraud identified by the Inspector General was particularly disturbing, Barickman said, because many school districts in the 53rd District and surrounding areas are still owed money by the state, primarily for "mandated categorical" programs such as transportation, special education and free lunch programs for poor children.
According to figures supplied by the Illinois State Board of Education, school districts in the 53rd District, including McLean County District 5, El Paso-Gridley, Prairie Central, Lexington and others are owed just over $8 million, while other area school districts, including Bloomington, Kankakee and Danville are also owed more than $8 million.
"School districts that are owed thousands of dollars in back payment should be justifiably outraged that they aren't getting the payments they deserve, while the kinds of abuse outlined in the Inspector General's report are occurring," Barickman said.
Earlier this year, a special bipartisan Education Funding Advisory Committee, which Barickman served on, recommended eliminating the Chicago schools block grant.
Barickman said as the committee studied school funding, they found that the special Chicago block grant serves as a separate funding stream granted to Chicago Public Schools that allows the school district to bypass funding formulas used for every other school district in the state.


Need artwork for your home or office?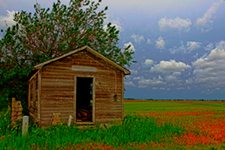 Check out the Canvas Gallery Wraps offered by Alan Look Photography!



News from State Rep. Dan Brady


Rep. Brady: "We need fewer election year promises, more jobs"


State Representative Dan Brady (R-Bloomington) said he was disappointed in Governor Quinn's budget proposal which was long on election year promises, but again short on plans to create good paying jobs.
"Our top priority must be creating good jobs for our families, but today Governor Quinn doubled down on failed policies that have resulted in the highest jobless rate in the Midwest, and residents fleeing our state – nearly 278,000 in one year," Representative Brady said.
"The 'temporary' tax increase is set to begin rolling back this year. The Governor wants to make it a permanent burden on families and small businesses to pay for more election year promises and spending," Brady said. "This spring in the House we worked across party lines to set a reasonable ceiling on state spending based on reliable revenue projections. Keeping spending within that limit will be my focus as we work out our new state budget."





Sugar Grove Nature Center Happenings





Sugar Grove Nature Center is located in beautiful, historic Funks Grove, just south of Bloomington-Normal. For a map and directions to the Nature Center, membership and program information visit us on-line at
www.sugargrovenaturecenter.org.

Little Wonders: The Mitten
Ages 3-5 with an adult chaperone.
Wednesday, December 17;
10:00-11:30 a.m. or 1:00-2:30 p.m.
Based on the book by Jan Brett, this program will take us out on the trail, where animals will be waiting to snuggle into the nice, warm mitten. But will they all fit? Afterwards, we will warm up while enjoying a snack and creating a craft. Fee: $5/child members, $8/child non-members; registration required.
For more information or to register for this program, phone 309.874.2174 or email register@sugargrovenaturecenter.org.
Sugar Grove Nature Center is located in beautiful, historic Funks Grove, just south of Bloomington-Normal. For a map and directions to the Nature Center, membership and program information visit us on-line at www.sugargrovenaturecenter.org.

For more information phone 309.874.2174 or email info@sugargrovenaturecenter.org. Sugar Grove Nature Center is located in beautiful, historic Funks Grove, just south of Bloomington-Normal. For a map and directions to the Nature Center, membership and program information visit us on-line at www.sugargrovenaturecenter.org.




Normal Theater to Show World Premiere of 'Hoovey' January 31st


Movie based on real life events of Eric Elliott, son of retired Normal Firefighter, Jeff Elliott
From the director and producers of "Soul Surfer" comes the inspirational story of "Hoovey", based on real life events of Eric Elliott, son of retired Normal Firefighter, Jeff Elliott. Hoovey was the winner of the 2014 Best Feature Film at L.A. Sunscreen Film Festival and awarded 5 out of 5 Doves from the Dove Foundation for Family Movies. The Normal Theater has been selected for the world premiere of Hoovey on Saturday, January 31, 2015 at 7:00 pm. Tickets are $25 and include a reception and meet-and-greet at the Marriott Hotel and Conference Center.
In addition to the Elliott Family, several cast and production team members of the movie will be in attendance at the premier including: Cody Linley who plays Hoovey (Hannah Montana, My Dog Skip), Director Sean McNamara (Soul Surfer), Producer David Brookwell (Soul Surfer), Writer Howie Klausner (Space Cowboys, Grace Card), President of Echolight Studios Jeff Sheets, Director of Photography Bob Hayes (The Last Sentinel, Pacific Blue), Editor Jeff Canavan (Shawshank Redemption, Soul Surfer, Star Trek Insurrection) and Set Designer Dawn Ferry.
Hoovey will continue to be shown at the Normal Theater Monday, February 2 through Friday, February 6, 2015 with a portion of the ticket sales being donated to local organizations including: Parkside Junior High School (February 2), The Baby Fold (February 4) and the Fellowship of Christian Athletes (February 6). Tickets are $8 for adults and $6 for children, and all shows begin at 7:00 pm. The Elliott Family will be in attendance at all showings.
Due to their affiliation with Hoovey and the Elliott Family, Advocate BroMenn Medical Center is hosting an employee night on February 5 at the Normal Theater. Part of the real Hoovey story took place at BroMenn and is portrayed in the movie.
Tickets can be purchased in advance for the premier and all show times at http://bit.ly/hoovey15. Contact the Normal Theater with questions – www.normaltheater.com or (309) 454-9720.
About Hoovey
When promising high school basketball player Eric "Hoovey" Elliott collapses on the court, doctors discover a life-threatening brain tumor. Hoovey will survive the high-risk surgery, but at what cost? Can he relearn to walk, read, even to see clearly? The road is long, and meanwhile overwhelming medical bills threaten to undo everything his parents, Jeff and Ruth, have taken a lifetime to build. With seemingly no one to turn to, but with tenacity and love born of faith, an entire family regains its footing. Hoovey learns to read again, to dribble and shoot a basketball and, finally, stepping out in faith, he's back on court for another shot at his dream. For more information, visit www.thehooveymovie.com.




Master Gardeners Home, Lawn and Garden Day 2015 is Sat., March 7


Home, Lawn and Garden Day is the ideal place to get inspiration for future garden projects, fall in love with a must-have plant or learn the basics of everyday Gardening. University of Illinois Extension's McLean County Master Gardeners host their 12th annual Home, Lawn and Garden Day just in time to beat the winter blahs. Online registration begins January 12, 2015 and ends February 20, 2015 or when registration is full. Please register at the University of Illinois Extension website at web.extension.illinois.edu/lmw or call 309-663-8306. If you need a reasonable accommodation to participate in this program, please contact us.
Home, Lawn and Garden Day is an event packed full of gardening speakers and workshops including Keynote speaker, Mark Dwyer, of Rotary Botanical Garden. Mark has been the Director of Horticulture at Rotary Botanical Gardens (Janesville, WI) for the past 16 years. Along with a talented grounds staff and many dedicated volunteers, Mark manages the continued development, improvement and maintenance of this 20-acre botanical garden which just celebrated its 25th Anniversary. Mark has degrees in Landscape Architecture from the University of Illinois - Champaign-Urbana and Urban Forestry from the University of Wisconsin. Mark's true passion is obtaining, growing, observing and photographing a wide range of plant material.
"All of our gardens offer situations where growing plants vertically can be both functional and beautiful. Gardening in three dimensions by maximizing vertical space is a goal that makes sense with our limited time, resources and sometimes lack of space," states Mark. Learn how proper plant selection, paired with creative vertical structures, can maximize the beauty in your garden, while minimizing the "footprint" of these plants in limited spaces. Mark will also discuss vertical gardening ideas that use no traditional growing space and are perfect for the steps, deck, patio, balcony or general tight spots.
The fee for this day-long program is $50 and includes, in addition to our keynote speaker, choice of three additional classes, morning refreshments, a buffet lunch, and dessert session with McLean County Master Gardeners. Hands-on workshops may have additional costs in order to cover materials that may be used.
Classes offered include: making palette furniture, growing new plants, miniature gardening, straw bale gardening, rain gardening, caring for hostas, conifers, tropical plants, orchids, and Sarah's Garden heirlooms, preserving a salsa garden, growing vegetables and herbs, creating a habitat for hummingbirds, bees, butterflies, as well as, making a teacup bird feeder and much more.
There will be plenty of time to visit and shop with the many vendors. It's an excellent opportunity to meet and talk with local garden center representatives about new products or to purchase a garden treasure. There will also be a silent auction this year



Connect Transit to hold Open Houses Jan. 21 & 29 for Bus Stop Plan


Connect Transit has completed its bus stop location study and will now host two community open houses to discuss the recommendations with the public. The open houses will be held from 4:30 to 6:00 pm on Wednesday, January 21, 2015 in the Fourth Floor Multi-Purpose Room at Uptown Station, 11 Uptown Circle and from 4:30 to 6:00 pm on Thursday, January 29, 2015 in the City Council Chambers at Bloomington City Hall, 109 E. Olive.
The recommended bus stop locations will be displayed on large maps and Connect Transit staff will be on hand to answer questions. The input received from the community will be used to help finalize the plan.
"The move to a system of fixed bus stops will greatly enhance the Connect Transit customer experience by improving system performance, reliability and safety," said Connect Transit General Manager Andrew Johnson. "This plan will also allow the transit system to provide customer amenities not available with the current flag stop system and we are eager to obtain community feedback that will help us move forward."
For more information on Connect Transit bus services, call Connect Transit at (309) 828-9833 or visit us online at www.connect-transit.com.




Audubon Society to hold discussion about Prairie Chickens Monday, Feb. 2


On Monday, February 2, at 7:00 p.m. in the Center for Natural Science (CNS) C101 at Illinois Wesleyan University (IWU), Bob Gillespie, of the Illinois Department of Natural Resources, will talk on "Foot Stamping and Booming! Prairie Chickens in Illinois."
The Greater Prairie Chicken is an iconic bird of the tallgrass prairies that once covered much of Illinois. Male prairie chickens are well known for their springtime courtship rituals in which they stamp their feet and emit a booming sound to attract females. Their population in Illinois once numbered in the millions but they are now found only in the Prairie Ridge State Natural Area. Over the past several years their population had declined to about 60 birds.
The Illinois Department of Natural Resources (IDNR), the Illinois Natural History Survey and the Illinois Audubon Society have embarked on a multi-year project to revitalize the Illinois prairie chicken population by translocating 300 birds from Kansas. Bob Gillespie, who is coordinating the current recovery project for the IDNR, will talk about the restoration efforts for this fascinating grassland bird.
All programs, unless otherwise noted, will be held in room C101 at the Center for Natural Science (CNS), 201 Beecher Street, Illinois Wesleyan University (IWU), Bloomington, Illinois. Enter from Emerson Street to East Street. Free parking is available in the lot just north of the CNS on the corner of Beecher and East Streets. This program is co-sponsored by IWU Environmental Studies program and JWP Audubon Society.

Quilt Spectrum 2015 to be held March 27 & 28
Quilt Spectrum 2015, an annual quilt show held in Bloomington each year will be held on Friday, March 27 and Saturday, March 28 at the Central Catholic High School. The show is sponsored by Hands All Around Quilt Guild of Central Illinois.
Quilt Spectrum 2015 will feature over 200 quilts made by Hands All Around Quilt Guild members, special exhibits of modern quilts, a Quilters' Boutique offering quilted items for sale, special demonstrations by our show vendors, and a Bed Turning exhibit of 'Mystery Quilts."
This year, Quilt Spectrum will feature the quilting and fiber art work of Rhonda Bryd as a featured quilt artist.
The Hands All Around Quilt Guild has approximately 300 members.



Valentine's Day Big Band Dance with the ISU Jazz Ensembles Feb. 14
The Illinois State University Jazz Ensembles will present a Valentine's Big Band Dance from 7 to 10 p.m. Saturday, Feb. 14, at the New Lafayette Club, 1602 S. Main St., Bloomington. Admission to the dance is $15 per person at the door.
The event will feature classic big band music from the 1930s and 1940s as well as a wide variety of ballroom dance styles including cha-cha-cha, rhumba, waltz, swing, salsa and samba. All proceeds from the dance will help support jazz activities at Illinois State. A cash bar will be available. Those attending are asked not to wear jeans or T-shirts. For more information, contact Tom Marko at 438-2541 or tjmarko@ilstu.edu.




Towanda Scouts Annual Pancake and Sausage Breakfast is Sat., Feb. 14
The Towanda Scouting Organization is planning their 59th Annual Pancake and Sausage Breakfast on Saturday February 14th at the Towanda Grade School from 8 am to 2 pm. Advance meat orders can be placed by calling 309-728-2384 or contact any Towanda Cub Scout or Boy Scout.