Links:
Schools
Unit 5 Schools
Illinois State University
University High School
Illinois Wesleyan University
Heartland Community College
Lincoln College
Sports
Redbird Sports
Bloomington Normal Mustangs Junior Football
McLean County Cougars JFL
State Farm Classic (LPGA)
Prairie Thunder Hockey
Bloomington Extreme (Indoor Football)
Lady Hearts (Bloomington-Normal Girls Softball Association)
Events
State Farm Holiday Classic
McLean County Arts Center
(sugar creek arts festival)
McLean County Fair
Internet
Internet 66 Web Design (comprehensive listing for area businesses)
Civic/Non-Profit Organizations
Boy Scout Troop 3
W.D. Boyce Council (B.S.A)
Crossroads District
Centrillio Council (G.S.A)
Illinois Special Olympics
Bloomington National Night Out
Normal Kiwanis Club
Habitat for Humanity of McLean County
U of I Extension - McLean County
Bloomington-Normal Macaroni Kid
About the community
Uptown Normal
Denbesten Real Estate (local interest listings)
Economic Development Council
Government
Town of Normal
Normal Police Department
McLean County
Places of Interest
Children's Discovery Museum
US Cellular Coliseum
Interstate Center
Miller Park Zoo


News from State Rep. Dan Brady
Rep. Brady: "We need fewer election year promises, more jobs"
State Representative Dan Brady (R-Bloomington) said he was disappointed in Governor Quinn's budget proposal which was long on election year promises, but again short on plans to create good paying jobs.
"Our top priority must be creating good jobs for our families, but today Governor Quinn doubled down on failed policies that have resulted in the highest jobless rate in the Midwest, and residents fleeing our state – nearly 278,000 in one year," Representative Brady said.
"The 'temporary' tax increase is set to begin rolling back this year. The Governor wants to make it a permanent burden on families and small businesses to pay for more election year promises and spending," Brady said. "This spring in the House we worked across party lines to set a reasonable ceiling on state spending based on reliable revenue projections. Keeping spending within that limit will be my focus as we work out our new state budget."
BCPA Announces
2014-2015 Season
The Bloomington Center for the Performing Arts presents our brand new season of artists telling their stories on our stage! This season you will see more! More artists, more outdoor events, more variety and more people enjoying all the BCPA has to offer.
Liven up your year with country rock and American roots with Nitty Gritty Dirt Band, Sebastian Bach's soaring tenor, Los Lonely Boys and One Night of Queen. Enjoy vocalists The King Singers, the longest running Phantom of the Opera Frank D'Ambrosio, America's hottest new vocal group Under the Street Lamp and American Idol finalist Casey Abrams. There is fun for the family with Joel Sartore, Pirate School, Seven Brides for Seven Brothers, Kalapriya, Feet Don't Fail me Now and much, much more. AND don't miss our new silent films screenings of Nosferatu and The General with live organist Dennis Scott!
Tickets are go on sale June 5. To get your tickets now, before the general public, become an Arts Partner. As an Arts Partner you will receive first notice and opportunity to purchase tickets throughout the entire season.
Season at a Glance
CEFCU Summer Stage

August 22 - Bruegala: Modern Echo
August 23 - Bruegala: Switchback
2014 Main Stage events
July 1 - The United States Air Force Band
July 24 - Sebastian Bach
July 26–27 & August 1–2 - Miller Park Summer Theatre: The Music Man
October 5 - Under the Streetlamp
October 18 - 4 Stand Up Dads
October 19 - Los Lobos
October 24 - Casey Abrams
October 28 - Nosferatu
November 15 - Ides of March
November 16 - Neil Jacobs
November 20 - The Spinners
December 9 - A Celtic Christmas
December 12 - A Christmas Carol
December 20 - The Dailey & Vincent Christmas Show
2015 Main Stage events
January 9 - My Baby Just Cares For Me
January 15 - Feet Don't Fail Me Now!
January 17 - Tallan Noble Latz
January 23 - American English
January 27 - Joel Sartore & The Ark Project
January 30 - Pirate School
February 5 - The Un-Valentine's Show
February 7 - Kalapriya
February 8 - Broadway Songs of the Great White Way
February 14 - Seven Brides for Seven Brothers
February 19 - The King's Singers
February 21 - Ricky Nelson Remembered
March 10 - One Night of Queen
March 22 - Churchill
March 26 - Los Lonely Boys
April 16 - Broadway's Next Hit Musical
Visit artsblooming.org or call 434-2777 for more information on becoming an Arts Partner and to view the entire season
Capitol Commentary from Sen. Bill Brady
by State Sen.Bill Brady, 44th District

Senator Brady's Top 5 Fiscal Facts
1. The state of Illinois owes vendors $3,015,342,465.80, according to the August 22 Ledger maintained by the state comptroller's office.
2. The state of Illinois has 47,132 backlogged vouchers that have yet to be paid, according to the August 22 Ledger maintained by the state comptroller's office.
3. The Illinois Department of Employment Security says Bloomington-Normal's unemployment rate fell 1.5 percent, from eight percent in July 2013 to 6.5 percent in July 2014.
4. Though the unemployment rate has fallen, the Bloomington-Normal area is realizing a loss of 600 available jobs compared to last year.
5. Illinois' unemployment rate is at 7 percent. The national rate is currently at 6.5 percent.
Fire department grants available
Senator Brady is reminding local communities of a Sept. 30 deadline to apply for grants for firefighting equipment through the State Fire Marshal's Small Equipment Grant Program.
The program offers grants to local fire departments and fire protection districts of up to $26,000. Information and an application form is available on the State Fire Marshal's Web site.



---
Audubon Society to present Programs about the Environment
please check the JWP Audubon website at www.jwp-audubon.org.


---
Need artwork for your home or office?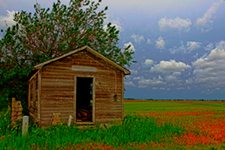 Check out the
Canvas Gallery Wraps offered by Alan Look Photography
!
---
Tim McGraw Concert set Sept. 12 at the Corn Crib


The Normal CornBelters, presented by Illinois Corn Farmers, have announced that Tim McGraw's Sundown Heaven Town Tour will stop at the Corn Crib on Friday, September 12. The CornBelters will play their first regular season home game of the 2014 season ("CEFCU Opening Night") at The Corn Crib on Friday, May 16 at 7 p.m. versus the Evansville Otters.




Corn Crib Alum Jana Kramer and newcomer Dakota Bradley will be the opening acts for the concert, which will be produced once again by S.A.W. Events. The gates will open at 5:30 with the show getting under way at 7 p.m. Tickets will be $60 for reserved seats and general admission field tickets. VIP pit tickets will be $105. Parking is available at the Corn Crib and will be $20 per car.




CornBelters corporate partners, package ticket holders and host families will have a pre-sale opportunity to purchase tickets from Wednesday, March 5 - Tuesday, March 11 by phone and in-person only.




E-mail newsletter subscribers will have a pre-sale opportunity to purchase tickets online only beginning at 9 a.m. on Thursday, March 13. The promo code will be sent out to all the newsletter subscribers on the afternoon of Wednesday, March 12 and the promo code will be valid from 8 a.m. Thursday, March 13 until 9 a.m. on Friday, March 14.




Tickets to the general public will go on sale Friday, March 14th at 10 a.m. To purchase tickets stop by the Mid-Illini Credit Union Box Office or call 309-454-BALL during normal business hours. Tickets can also be purchased anytime online at www.normalbaseball.com.










Alan Look Photography - Bloomington - Normal's Best Look in Sports Action Photography
Images from recent games are available for viewing and purchase
---
Click here to submit your listing for consideration.
Commercial listings are only considered if the link contains community interest information and the Normalite is linked back from the published weblink.
For advertising, please see the Rates page.
If you wish to have your link removed, click here.
---


Every Photo has a Story, Every Story has a Photo
McLean County's Sports and Leisure Magazine
Published Feb 15, May 15, Aug 15, Nov 15
---
Sugar Grove Nature Center Happenings

Sugar Grove Nature Center is located in beautiful, historic Funks Grove, just south of Bloomington-Normal. For a map and directions to the Nature Center, membership and program information visit us on-line at

www.sugargrovenaturecenter.org.

Hummingbird Festival & Pollination Celebration

Saturday, August 30; 10:00 a.m.-2:00 p.m. Free admission.

Plan to attend our 8th Annual Hummingbird Festival & Pollination Celebration! Celebrate hummingbirds, bees, and butterflies – the vital pollinators for countless varieties of plant life in Funks Grove. Enjoy entertainment, education, food, and fun at this FREE event!

What is pollination and why are pollinators important? Join us to find out! All ages are encouraged to learn about pollination and pollinator migration from experts during seminars, classroom programs, guided hikes, and garden tours. Children will especially enjoy watching puppet shows, making crafts, and overcoming obstacles in a life-sized game of migration.

We are excited to welcome back Vern Kleen of Springfield, Illinois, to the Festival again this year. Vern is one of the few licensed hummingbird banders in the United States. During the day he will demonstrate trapping, banding, and releasing hummingbirds. Celebration participants will have the chance to "adopt" a bird to receive updates if it is recaptured.

Attend hummingbird seminars led by Deanna Frautschi and Jeanine Morse to learn more about attracting these winged wonders to your yard and garden. Browse an assortment of products from Wild Birds Unlimited of Normal, tour our Monarch Waystation, visit with Wild Ones members to learn about native landscaping, explore our honey bee hives and sample some Sugar Grove honey!

New this year…meet Kirby and Cindy Pringle, creators of "Plight of the Monarch," a 22 minute documentary that looks at the causes behind the rapidly declining population of the monarch, the lifecycle of the butterfly and what people can do to help increase the number of monarchs. Multiple showings of the film will take place throughout the festival.

Follow us on Facebook or visit our website at www.sugargrovenaturecenter.org to find a complete listing of events, updated information, and previews of the days' activities as the festival approaches.

Please Note: Guests will not be permitted on the grounds before 10:00 a.m. on the day of the festival.

For more information about this or other Nature Center programs, phone 309.874.2174 or email info@sugargrovenaturecenter.org

For more information phone 309.874.2174 or email info@sugargrovenaturecenter.org. Sugar Grove Nature Center is located in beautiful, historic Funks Grove, just south of Bloomington-Normal. For a map and directions to the Nature Center, membership and program information visit us on-line at www.sugargrovenaturecenter.org.

Local Schools Pay 'Corruption Tax" for Chicago

from State Sen. Jason Barickman (R-Bloomington)
A scathing report on the Chicago Public Schools (CPS) has raised concerns that area school districts are paying a "corruption tax" that subsidizes waste, mismanagement and fraud and shortchanges schools in the 53rd District and across Illinois, State Sen. Jason Barickman (R-Bloomington) says.
Barickman joined other downstate and suburban lawmakers on Thursday, in a renewed push to prioritize education funding and eliminate a special block grant which allows CPS to end-run the school aid formula.
"Schools in my area are owed more than $16 million in backlogged payments, while circumventing the state's allocation formulas allows Chicago schools to get at least $230 million in 'extra' funding from the state," State Senator Barickman said. "At the same time, a recent report from the Chicago Board of Education Inspector General exposed a disturbing pattern of waste, abuse and even outright fraud.
Barickman said the unequal treatment between Chicago and other schools districts "amounts to a corruption tax, because local school districts get shortchanged while the Chicago schools are allowed to go around the allocation formula and that helps offset the money the school district wastes through abuse and fraud."
Barickman explained that the Chicago Board of Education Inspector General's Annual Report for 2013 came to light recently during the Senate's state budget review process.
That report found cases of school administrators faking data and even creating 'ghost students' to pad enrollment and secure more funding.
The waste and fraud identified by the Inspector General was particularly disturbing, Barickman said, because many school districts in the 53rd District and surrounding areas are still owed money by the state, primarily for "mandated categorical" programs such as transportation, special education and free lunch programs for poor children.
According to figures supplied by the Illinois State Board of Education, school districts in the 53rd District, including McLean County District 5, El Paso-Gridley, Prairie Central, Lexington and others are owed just over $8 million, while other area school districts, including Bloomington, Kankakee and Danville are also owed more than $8 million.
"School districts that are owed thousands of dollars in back payment should be justifiably outraged that they aren't getting the payments they deserve, while the kinds of abuse outlined in the Inspector General's report are occurring," Barickman said.
Earlier this year, a special bipartisan Education Funding Advisory Committee, which Barickman served on, recommended eliminating the Chicago schools block grant.
Barickman said as the committee studied school funding, they found that the special Chicago block grant serves as a separate funding stream granted to Chicago Public Schools that allows the school district to bypass funding formulas used for every other school district in the state.