Links:
Schools
Unit 5 Schools
Illinois State University
University High School
Illinois Wesleyan University
Heartland Community College
Lincoln College
Sports
Redbird Sports
Bloomington Normal Mustangs Junior Football
McLean County Cougars JFL
State Farm Classic (LPGA)
Prairie Thunder Hockey
Bloomington Extreme (Indoor Football)
Lady Hearts (Bloomington-Normal Girls Softball Association)
Events
State Farm Holiday Classic
McLean County Arts Center
(sugar creek arts festival)
McLean County Fair
Internet
Internet 66 Web Design (comprehensive listing for area businesses)
Civic/Non-Profit Organizations
Boy Scout Troop 3
W.D. Boyce Council (B.S.A)
Crossroads District
Centrillio Council (G.S.A)
Illinois Special Olympics
Bloomington National Night Out
Normal Kiwanis Club
Habitat for Humanity of McLean County
U of I Extension - McLean County
Bloomington-Normal Macaroni Kid
About the community
Uptown Normal
Denbesten Real Estate (local interest listings)
Economic Development Council
Government
Town of Normal
Normal Police Department
McLean County
Places of Interest
Children's Discovery Museum
US Cellular Coliseum
Interstate Center
Miller Park Zoo


News from State Rep. Dan Brady
Communities Struggling with Tornado Damage. Need FEMA Assistance
State Representative Dan Brady and several of his House Republican colleagues today sent a personal appeal to President Obama seeking to overturn the Federal Emergency Management Agency's (FEMA) denial of monetary assistance to municipalities and other public entities working to rebuild their communities following the devastating November 17, 2013 tornados.
"These were exceptionally destructive storms that devastated entire communities here in central Illinois and in northern and southern parts of our state as well. For families to get their lives back, damaged streets, infrastructure and other public works need to be rebuilt and our communities need help with those major costs," Rep. Brady said.
Representative Brady and fellow House Republicans representing communities hit by the November tornados this week sent a letter to President Barack Obama urging the president to intervene in support of the State of Illinois' appeal of FEMA's denial of public assistance.
Representative Brady said the formula by which FEMA calculates disaster relief eligibility based on damage dollar amounts and population is inherently unfair to Illinois where population is largely concentrated in one county-Cook.
"Unless significant damage occurs in Chicago-where the largest part the population is located-Illinois is always unlikely to qualify for public assistance under the current FEMA formula. We need to work with members of our Congressional delegation to make the formula more fair," Brady said.



Capitol Commentary from Sen. Bill Brady
by State Sen.Bill Brady, 44th District

Bond Interest Rates Lower Thanks to Pension Reform
Illinois' bond interest rates have gone down and according to State Senator Bill Brady (R-Bloomington) finally passing meaningful pension reform is the reason.
Illinois priced $1 billion in general obligation bonds Thursday and was able to claim $60 million in interest savings largely because of the major pension reform supported by a bipartisan cohort of legislators including Senator Brady who served on the Conference Committee on Pension Reform.
"Voting in favor of pension reform in December was by no means an easy vote, but we've seen several positive developments for Illinois' bond sales over the last several months as a result of that vote," said Brady. "The $60 million in interest savings from this most recent bond sale is clearly evidence that pension reform is helping Illinois."
In December Illinois sold $350 million of taxable general obligation bonds with a decrease in penalties of 29%. The state's bond rating outlook from S&P was also changed from negative to developing.
"These developments are encouraging, but Illinois still has a lot of work to do to be on firm financial footing," said Brady. "Illinois still has the lowest bond ratings in the nation, pays the highest borrowing costs among the 17 states tracked by Bloomberg, and has a yield spread almost triple that of the next lowest rated state, California.
Budget Move Political
Many legislators, including State Senator Bill Brady (R-Bloomington) considered Governor Quinn's request to postpone the annual constitutionally mandated budget address until after the March primary a political move. This year's budget process will be especially important as the 67 percent income tax increase passed by Illinois Democrats in January of 2011 will expire half way through the next fiscal year. Debate on the budget this spring will determine if that tax is temporary as Illinoisans were promised, or if the tax will be made permanent or replaced with a new graduated tax structure.
Critics of the move say that postponing the address cuts in half the time the General Assembly will have to discuss and adopt a budget. No matter when the Governor gives his speech the legislature must still adopt a budget on the same deadline.
The bill, SB 1227, passed 37-15-0 in the Senate with all members of the Senate Republican Caucus voting against the measure. The new date for the Governor's Budget Address will be March 26 at which point the Governor has promised to lay out a five-year spending plan.
Comptroller Helps Taxpayers Track Refunds
There's good news for those who have filed their individual Illinois income tax and want to know where their refund is. A new "Find Your Illinois Tax Refund website will allow taxpayers to check on the status of their refunds.
By entering your name and Social Security number, the Comptroller's Office will let you know if your 2013 tax return has been processed. Taxpayers can also leave contact information to be notified by text or email once a return has been processed.





---
Audubon Society to present Programs about the Environment
please check the JWP Audubon website at www.jwp-audubon.org.


---
Need artwork for your home or office?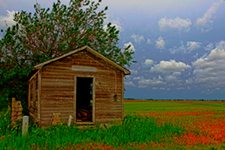 Check out the
Canvas Gallery Wraps offered by Alan Look Photography
!
---

Alan Look Photography - Bloomington - Normal's Best Look in Sports Action Photography
Images from recent games are available for viewing and purchase
---
Click here to submit your listing for consideration.
Commercial listings are only considered if the link contains community interest information and the Normalite is linked back from the published weblink.
For advertising, please see the Rates page.
If you wish to have your link removed, click here.
---


Every Photo has a Story, Every Story has a Photo
McLean County's Sports and Leisure Magazine
Published Feb 15, May 15, Aug 15, Nov 15
---
Sugar Grove Nature Center Happenings

Sugar Grove Nature Center is located in beautiful, historic Funks Grove, just south of Bloomington-Normal. For a map and directions to the Nature Center, membership and program information visit us on-line at

www.sugargrovenaturecenter.org.

REO Speedwagon reschedules Feb 6 ISU concert to June 27


Statement From REO Speedwagon:
We're asking you to "Roll with the Changes" as we've moved our February 6, 2014 show at ISU's Braden Auditorium to Friday, June 27, 2014. However, don't worry about a lack of rockin' around that time, because on January 29 at U.S. Cellular Coliseum in Bloomington, our summer tour-mates, the always amazing Chicago, are playing a free show to boost morale for those that suffered due to the recent Midwest tornadoes.
Tickets for the originally scheduled February 6 show will be honored on Friday, June 27, and tickets are on sale now for the June show. We'll be back with a set of all of your favorite songs, along with special guests The Easthills and another band TBD, in June. At that time we'll still be raising funds for central Illinois communities that were affected by the recent devastating tornadoes (to add to the $400,000 already raised). To see where we are playing prior to the summer, visit http://www.reospeedwagon.com/tour.php
More information about the rescheduled REO show can be found at the Braden Auditorium website www.bsc.ilstu.edu and at www.REOSpeedwagon.com