Links:
Schools
Unit 5 Schools
Illinois State University
University High School
Illinois Wesleyan University
Heartland Community College
Lincoln College
Sports
Redbird Sports
Bloomington Normal Mustangs Junior Football
McLean County Cougars JFL
State Farm Classic (LPGA)
Prairie Thunder Hockey
Bloomington Extreme (Indoor Football)
Lady Hearts (Bloomington-Normal Girls Softball Association)
Events
State Farm Holiday Classic
McLean County Arts Center
(sugar creek arts festival)
McLean County Fair
Internet
Internet 66 Web Design (comprehensive listing for area businesses)
Civic/Non-Profit Organizations
Boy Scout Troop 3
W.D. Boyce Council (B.S.A)
Crossroads District
Centrillio Council (G.S.A)
Illinois Special Olympics
Bloomington National Night Out
Normal Kiwanis Club
Habitat for Humanity of McLean County
U of I Extension - McLean County
Bloomington-Normal Macaroni Kid
About the community
Uptown Normal
Denbesten Real Estate (local interest listings)
Economic Development Council
Government
Town of Normal
Normal Police Department
McLean County
Places of Interest
Children's Discovery Museum
US Cellular Coliseum
Interstate Center
Miller Park Zoo


Town of Normal Offers Tree Removal Program
Effective November 1, the Town of Normal is offering tree removal cost assistance to income eligible homeowners. Funds for this program are limited and will be awarded on a first come, first served basis. Funds are available through a federal Community Development Block Grant awarded to the Town of Normal by the U.S. Department of Housing and Urban Development.
The Town has been affected by tree pests and diseases resulting in the loss of many trees throughout the community. The loss creates blight conditions and can pose risks to people and property. The tree removal program is a need-based program available to Normal residents for the removal of dead trees, or trees that pose a risk to the homeowner's property or surrounding properties. Removal and trimming of healthy trees for cosmetic reasons will not qualify.
Homeowners interested in learning more about the eligibility qualifications and to determine if they satisfy the income level requirements, contact Ben Jurgens at (309) 433-3407. For additional program information, visit www.normal.org/cdbg.




Capitol Commentary from Sen. Bill Brady
by State Sen.Bill Brady, 44th District
No Vetoes Overridden
According to Senator Brady it looks like no vetoes will be overridden during this year's veto session. Only three measures that had been vetoed by Governor Quinn were on the agenda at the beginning of the week, none of which were overridden.
Two of these vetoes were in the House and one was in the Senate. The sponsor of the vetoed Senate measure, which affected bidding rules at the Regional Transportation Authority and its operating agencies, elected not seek a vote on the veto.
In the House, a bill that reduced the number of free admission days at state supported museums failed to win the needed three-fifths vote to override the Governor's veto and the third measure – which affected advisory questions that townships must place on election ballots –never received a vote.
Due to constitutional deadlines, all three proposals died at the end of the week.
Major Issues Remain
Many have speculated that a compromise to address the state's looming pension crisis may emerge, but so far no proposal has come to light during the first week of the fall veto session. Pension reform is an issue that has dogged the Governor and General Assembly for years.
At the Governor's suggestion, the negotiations on pensions were kicked over to a special joint Senate-House conference committee in June. The committee has met throughout the summer and fall, trying to develop a compromise that can win bipartisan support in the legislature.
Medicare Advantage Hearing
Also this week the bi-partisan Commission on Government Forecasting and Accountability heard testimony on the state's new Medicare Advantage program. The program will impact retirees eligible for state health insurance and has become controversial because one large insurer, Health Alliance, was not approved to be among the companies able to offer the policies.
Lawmakers also sought more details about a planned audit of dependent care coverage that will require participants to provide new documentation proving that those receiving coverage under state insurance programs are eligible
---
Audubon Society to present Programs about the Environment
please check the JWP Audubon website at www.jwp-audubon.org.


---
Need artwork for your home or office?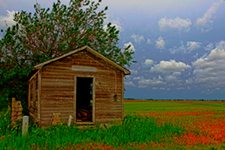 Check out the
Canvas Gallery Wraps offered by Alan Look Photography
!
---

Alan Look Photography - Bloomington - Normal's Best Look in Sports Action Photography
Images from recent games are available for viewing and purchase
---
Click here to submit your listing for consideration.
Commercial listings are only considered if the link contains community interest information and the Normalite is linked back from the published weblink.
For advertising, please see the Rates page.
If you wish to have your link removed, click here.
---


Every Photo has a Story, Every Story has a Photo
McLean County's Sports and Leisure Magazine
Published Feb 15, May 15, Aug 15, Nov 15
---
Sugar Grove Nature Center Happenings

Fourth Annual Nature Photography Contest

Sugar Grove Nature Center is excited to announce the "Call for Entries" for our Fourth Annual Nature Photography Contest! From a close-up of a tiny insect to the vast expanse of a landscape, every year we are astounded by our guests' abilities to capture the natural beauty of Funks Grove and its surrounding areas by camera. Any photo taken between the dates of January 1, 2012 and September 27, 2013 in McLean and the surrounding counties are eligible for submission. The photos with completed forms and entry fee must be delivered to Sugar Grove Nature Center in person or by mail between September 1 and September 27, 2013. There will be several categories judged in the adult division, and a special division will be held for youth, 13 years-old and under. A complete list of contest rules and entry forms are available on our website, http://www.sugargrovenaturecenter.org/npc.html or by calling 309.874.2174, or emailing info@sugargrovenaturecenter.org. All winning photographs will be displayed on the Sugar Grove Nature Center website. Winning photographs will also be on display during our Autumn Celebration on October 19, 2013.

Sugar Grove Nature Center is located in beautiful, historic Funks Grove, just south of Bloomington-Normal. For a map and directions to the Nature Center, membership and program information visit us on-line at

www.sugargrovenaturecenter.org.


Low Income Home Energy Assistance Program (LIHEAP) now taking applications
Mid Central Community Action, Inc. (MCCA) has announced that the LIHEAP program in McLean and Livingston Counties is now taking applications. The program begins on Tuesday, September 3, 2013 and concludes Friday, May 30, 2014 (or until funds are exhausted). Applications will be taken by appointment only, with the exception of Walk-In days on Thursdays in McLean County.
To qualify, households must have incomes equal to or less than 150 percent of the poverty level. For example, a single-person household can qualify with a monthly income of up to $1,436; a family of 4 can earn up to $2,944.
Households must meet requirements in one of the following priority periods in order to be eligible to apply in that time frame.
September eligibility includes:
• Households that contain a member who is elderly (age 60 and above)
• Households that contain a member receiving social security disability benefits or with a pending determination case at the Social Security Administration
[Required documentation must include a letter of determination from the Social Security Administration or receipt of social security disability benefit statement]
October eligibility includes:
• Households that contain a member who is age 5, or under 72 months
• Households that are disconnected from one or both utilities
November eligibility includes:
• Open enrollment to all households that meet income guidelines
The focus of the program is gas heat and electric services. Payment amounts will be based on household size and 30-day income.
If you meet the eligibility requirements, please make an appointment by calling 309-829-0691 in McLean County or 815-844-3201 in Livingston County ON or AFTER September 3, 2013.