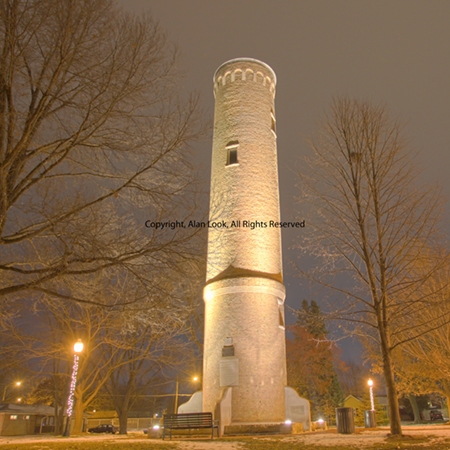 Stop by our office in Normal at:
1702 W. College Avenue, Suite G, Normal, Illinois 61761
Tower Park
---
Buy your copy today!

Every Photo has a Story, every Story has a Photo
A publication by Alan Look Photography
McLean County's Sports and Leisure Magazine
Published Feb 15, May 15, Aug 15, Nov 15

Sports Photos
Photo Reprints from
Alan Look Photography

---
Pick up a copy of the current Normalite for Senior and Normal Township event listings.
---
---
Council approves new type of Liquor License




Sometimes, communities are prompted by either individuals, groups, or circumstances to consider adding specific services or venues to offer to its citizens. Normal Town Council unanimously approved a pair of ordinances, the result of their passage, could someday, prove that point, at its monthly meeting Monday.
Ordinance Approving Process To Seek Pollution Control Facility Site: Council members approved an ordinance approving a process to begin to seek a location for a pollution control facility that would convert solid waste into jet fuel. Although there is no company currently standing by for a plant to be built immediately, the Town was in discussions with Bloomington-based Paradigm BioAviation concerning the prospects of finding a location for such a facility somewhere in the Twin Cities.
A pollution control facility is any waste storage site, sanitary landfill, waste disposal site, waste transfer station, waste treatment facility, or waste incinerator. Bloomington has a landfill on the west side of town which has about three years worth of space remaining before it is completely full. BioAviation officials say they would hope to have their facility up and running in about two years.
Mayor Chris Koos informed the Council that by voting to approve the ordinance, they were not agreeing to anything concrete, but, rather, starting a process. "This is approving a process that could lead to a site," Council Member Jeff Fritzen said. "We're not offering a site. We're making a process that could lead to a site."
City Manager Mark Peterson explained the "process applies for any such facility, whether it's a waste-processing center or a transferring center."
An ordinance addressing creation of pollution control facilities in town was needed because Normal has never had such facilities previously.
New Liquor Classification Approved: Council unanimously approved a new liquor classification to be added to the Town's Municipal Code – Class O – which would apply to businesses wanting to sell beer and wine on premises during a limited set of operating hours. Businesses that obtained a Class O license would not be permitted to sell hard liquor.
Some of the conditions under which Class O license holders would be allowed to operate include: To sell beer and/or wine between 1 p.m.-10 p.m. Sunday through Thursday and 1 p.m.-11 p.m. Fridays and Saturdays; Be prohibited from allowing anyone under age 21 on their premises at any time; and operate a kitchen during the hours that beer and/or wine is sold. That would mean the business would need to obtain a permit from the McLean County Health Department.
Koos said he has met with "a couple of microbreweries in the last year" that were seeking such a license. Also, the need for a classification was prompted by a future opening of a wine bar at 111 W. North St. in Uptown Normal, proposed by Greg Rose in the former location occupied by Washburn Flowers, which closed this spring.
"It's a niche-type business that we've tried to put in Normal," Fritzen said. He added such a business "could be a nice compliment to the other businesses in Uptown. But, Fritzen cautioned, "we don't need six of these within a three-block area." He said suddenly having a number of such establishments suddenly pop up at once would require the Town to look at a "density issue" in the future.
Koos suggested the Town use Geographic Information Systems technology, or GIS, to show historically where liquor establishments are within the town. Peterson said Town Staff could assemble historical data as to the locations of previous and current liquor license holders.
Harmon Grants For 2014 Presented: A total of 21 groups were named to receive Harmon Arts Grant Awards. The Harmon Arts Grant Program was created in 1993 to help promote various forms of art in the community. Due to budget restraints, the program has not been funded since 2009. The Town's current year General fund budget includes $50,000 for the Harmon Arts Grant Program.
Among the criteria needed to be met to receive a Harmon Arts Grant: Programs applying must be taking place within the Town of Normal; Programs must be administered by not-for-profit organizations; Programs administered by established community organizations; and Programs serving a large number of patrons.
Secondary factors for consideration include: Programs taking place in the City of Bloomington; Programs administered by for-profit organizations; Programs serving a small number of patrons; Funding requests for capital items, such as equipment; Quasi-arts programs; and acquisition of art objects for the community.
The 21 groups named to receive Harmon Arts Grants in 2014, and the amount of their grant amount received, are: Brass Band of Central Illinois, $1,000; Community Players, $1,500; Heartland Theatre Company, $3,000; Home Sweet Home Ministries, $700; Illinois Chamber Music Festival, $1,000; ISU Illinois Shakespeare Festival $4,000;
ISU Midwest Institute of Opera, $4,000; ISU New Sounds In Uptown, $4,000; ISU School of Music ("Shake An Egg"), $2,000; ISU School of Theatre (Saturday Drama), $2,000; Illinois Symphony Orchestra, $4,850; Illinois Theatre Consortium, $650; Illinois Wesleyan University Civic Orchestra, $2,000; McLean County Arts Center, $4,000; Normal West Band Program, $1,500; Prairie Fire Theatre, $3,500; Prairie Pride Coalition, Inc., $1,500; Share The Music, $1,200; Sound of Illinois, $1,600; Twin Cities Ballet, $3,000; and USA Ballet, $3,000.
As the ceremony concluded, Koos told 40-50 people gathered in Council Chambers, "We are happy to do this for our community. I know it's just a drop in the bucket, but it makes our community a better place."
Fine Payments To Liquor Commission Reported: Council members, serving as the Normal Local Liquor Commission, heard the result of a pair of liquor audits which resulted in fines for three establishments and a local golf course.
Three businesses settled with the Town by paying fines for having sold liquor to underage patrons during an audit which took place April 16. MKM Oil, Inc., doing business as Shell Fast-N-Fresh, 1617 N. Main St., and Budget Liquors, 200 S. Linden St., each paid a $250 fine to the Town for what was their first offense in the past three years.
Casey's Retail Co., doing business as Casey's General Store #1655, 810 N. Beech St., reached a stipulation, guilty plea, and settlement agreement with the Town, paying $1,100 to the Town as a result of having had prior citations and not having a clear record during a three-year period.
During a liquor audit on May 31, Board of Trustees of Illinois State University, doing business as Weibring Golf Course, 800 W. Gregory St., paid a $250 fine to the Town for furnishing liquor to a person under age 21.
Liquor Commission members were informed two other establishments – Pizza Hut on E. College Ave. and Moe's Southwest Grill on Bradford Lane -- have returned their liquor licenses to the Town for cancellation. Commission members were also informed Firehouse Pizza & Pub has been issued a video gaming license, bringing the total number of licenses in effect in Normal to four.
Omnibus Agenda Items Approved: Omnibus agenda items approved by the Council included:
• A resolution waiving the formal bidding process and authorizing an agreement with Rochelle, Ill.-based H.E.S.S. Caulking and Restoration, Inc. for the application of a waterproof traffic coating system in selected areas of the Uptown Station Parking Deck in an amount not to exceed $95,000.
• A resolution accepting Audit Report #74 from Illinois Department of Transportation pertaining to the receipt and disbursement of funds from the Town's Motor Fuel Tax Fund for the period of Jan. 1 through Dec. 31, 2012.
• A resolution to appropriate $379,200 of the Town's allotment of Motor Fuel Tax Funds for the improvement of Raab Rd. from 3,160 feet east of Airport Rd. (Normal Community High School) to 175 feet west of Towanda Barnes Rd. and approve a budget amendment to the FY 2014-15 budget in the amount of $71,000 for preliminary engineering costs.
• A resolution conditionally and partially approving the final plat of Westwing Apartments at 603 and 702 S. Main St. Subdivision by expedited process (Buffalo Wild Wings).
• An ordinance amending the FY 2013-14 Operating and Capital Investment Budget.
• An ordinance amending the Town Zoning Code – Main Street Form Based Overlay (Permitted Uses in MS1).

---
McLean County Board Report
Enterprize Zone expanded in downtown Bloomington
Matt Sorensen, Chairman
Recording Secretary: Judith A. LaCasse


At the regular meeting of the McLean County Board on Tuesday, July 15, 2014, the McLean County Board approved an engineering agreement with Hanson Professional Services for the Phase II design of the Historic Route 66 Bike Trail project. The section goes from County Highway 29 in Towanda to 2.51 miles north of Towanda where the existing Route 66 pavement ends. Construction of this part of the trail is planned for summer of 2015.
The County Board approved an Intergovernmental Agreement between McLean County, the City of Lexington, and the McLean County Sheriff's Department. Due to the resignation of the Lexington Police Chief, the Sheriff's Department will provide police protection for the City of Lexington until a new Police Chief is appointed.
The Board approved the list of Judges of Election.
---
In The July 24 2014 Printed Normalite:
Get the news sooner? Subscribe Here!
---
Bill Linneman
Our sincerest condolences go out to Bill. His wife, Elizabeth "Betsy" Linneman, passed away on Saturday, July 19.

Helen J. Leake's Gardeners Tips
Don't let your weeds go to seed

The Spectator by Jim Bennett
It's Time to Impeach the President

Capitol Facts by Rich Miller
Can the State afford Rauner's Tax Plan?

They Call me Spence
What does the future hold for our kids?

Classic Colcalsure
Christmas in July?

Normal Town Council Report
by Steve Robinson
Council approves new type of Liquor License


Unit 5 School Board Report
by Steve Robinson
No meeting this week


McLean County Board Report
No meeting this week

Capitol Commentary from Senator Bill Brady
Grant transparency legislation

News_from_State_Rep._Dan_Brady
Subpoenas issued for Neighborhood Recover Initiative investigation

Publisher Ed Pyne - Pyne Needles
Kellar Family Connection to ISU Continues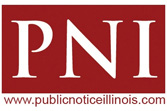 Mystery Photo, Legal Notices, Obituaries, Service Directory, School and Senior Information, and Classified advertisements
Pick up a copy for these stories and more.
---
---

Check out Best Look Magazine!
May issue now available




---
McLean County Senior Expo 2014 Comes to the ISU Bone Student Center on August 5th


Theme of the 7th annual event is Home – Health – Hobby
After spending six years at the same location and experiencing exponential growth along the way, Calvert & Metzler Memorial Home is excited to announce that the 2014 McLean County Senior Expo will move to a larger location to meet the needs of the attending 1,500 plus McLean County senior adults.
On Tuesday, August 5th from 9 am to 2 pm at the Illinois State University Bone Student Center, Calvert & Metzler Memorial Home is dedicating a day to senior citizens and adults of all ages as they proudly present the 7th annual Calvert & Metzler Memorial Home McLean County Senior Expo 2014 – Home, Health & Hobby. The larger location features four on-site restaurants and will offer senior adults more seats and larger prizes in the Money Seat Seminar / Bingo Room than ever before; as Heartland Bank and Trust Company will provide seating for more than 200 interested individuals in each bingo/Money Seat Seminar session.
There is no charge for parking or admission and attendees will experience a wide array of seminars, activities, events and free around-the-clock entertainment on the Brown Ballroom stage. There will be free Taste of the Expo food samples from Rosati's of Normal, Janet's Cakes and Catering, The Chocolatier, The Olive Bin, and The Fresh Market (who will also be hosting the Expo Ice Cream Social which begins at noon).
Displays, demonstrations, health screenings, and giveaways will educate and excite all attendees while over 75 of the area's leading businesses and organizations will be on hand to display their wares and answer questions pertaining to issues and interests of the McLean County senior adult population. In addition, the Secretary of State's Mobile Unit will offer driver's license and license plate sticker renewals.
Everyone who attends will not only have the opportunity to participate in the new Money Bag Toss, but they will also receive one chance to throw seven dice to win $25,000 cash or a new car from Bob Dennison Ford Toyota. The Calvert & Metzler Memorial Home McLean County Senior Expo 2014 is being sponsored by OSF St. Joseph Medical Center, Luther Oaks, The Vein Specialists, Heartland Foot and Ankle Associates, Meadows at Mercy Creek and Meadows Mennonite Retirement Community, Edward Jones – David M. Stokes, Evergreen Senior Living, Grieder Agency and Financial Services, Axline Pharmacy, Pontiac Granite and Evergreen Memorial Cemetery, Grief Recovery Specialist® - Sharyl Jennings, and Leighton Legal Group, LLC.
The McLean County Senior Expo was created by Calvert & Metzler Memorial Home owners Larry & Alex Calvert with the intention of presenting a safe, fun, and informative day for all of the McLean County senior adults in an effort to say thank you for their longstanding support. Calvert & Metzler Memorial Home has served McLean County families for over 60 years.






Cultural Festival to be held Aug 2 at ISU Ballroom


The fun-filled Cultural Festival will celebrate 35 years as a community summer tradition on August 2nd at the Illinois State University Ballroom in the Bone Student Center. Although the traditional location has been Miller Park for the majority of the events history much of the same fun will continue. The venue change was to manage costs, the festival organizers plan to return to Miller Park next year.
The festival's primary purpose is to promote and foster appreciation for a variety of cultures through entertainment and educational activities. It's also a forum for other community organizations to promote and conduct positive activities for civic, patriotic, educational and social purposes. It is further intended to provide good, wholesome fun activities and entertainment in a family atmosphere.
The free festival is a wonderful time with a little bit of something for everyone. One festival highlight is the main stage entertainment, featuring nonstop performances and activities throughout the day.
Health & Wellness
Health and wellness will also be promoted during this year's festival, and there will actually be an onstage Zumba demonstration and everyone is invited to join the demonstration. The Bloomington-Normal chapter of Alpha Kappa Alpha sorority will host this segment which starts 12:30 pm. There will also be Health & Wellness information booths on site.
There's more
The lineup of talent will be an exciting mix this year, ranging from the Sugar Creek Cloggers to the funky sounds of local favorite the band featuring Dextor O'Neal & Funk Yard. The Children's Village is another big hit with both parents and youngsters. The village is a special kid zone filled with fun activities and crafts, a big bounce house and face painting by the Zoo Lady. Also Reggie Redbird will make his first appearance at Cultural Fest, he will be roaming around the Children's Village with some great giveaways for the kids.
Come join us for a day of great fun and make Cultural Festival something you will certainly want to attend every year. For schedule information visit www.culturalfest.com




Alan Look Photography - Bloomington - Normal's Best Look in Sports Action Photography
Images from recent games are available for viewing and purchase
Normal Community Ironmen, Normal Community West Wildcats, Ridgeview Mustangs, University High School Pioneers, Central Catholic Saints, Lexington Minutemen, ElPaso Gridley Titans, Illinois State University Redbird, Illinois Wesleyan Titan, State Farm Holiday Classic, McLean County Tournament, HOI Conference, Heart of Illinois
---
Historic North Street
---
Unit 5 Lunch Menus
Elementary Schools
Jr. High Schools
High Schools




Menu subject to change.

Menus subject to change. White or chocolate milk offered with all meals.

**Food may contain Pork**
---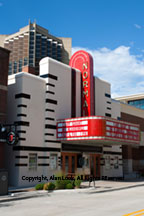 coming next to the Historic

Normal Theater




All seats $7 • Refreshments $1
Doors open 6:30 pm • Showtime 7:00 pm
Prize drawing every night
Great cartoons before classic movies
Hotline: 454-9722



THE RAILWAY MAN
Thurs - Sun • July 24 - 27
A former World War II POW decides to confront one of his captors who had escaped prosecution as a war criminal. R/116 minutes

THE DOUBLE
Thurs - Sun • July 31 - Aug 3
A clerk in a government agency finds his unenviable life takes a turn for the horrific with the arrival of a new co-worker who is both his exact physical double and his opposite. R/93 minutes


__________________________________


May issue of Best Look Magazine Available
Best Look Magazine is a quarterly sports and leisure magazine featuring sports, events, and people primarily from McLean County. Every story has a photo and every photo has a story. The magazine is published by Alan Look Photography. Please check it out at your convenience at http://bestlookmag.com. subscriptions and single issues availble

.




Electronic issue is free!



---
Normal Public Library Happenings
---
Need artwork for your home or office?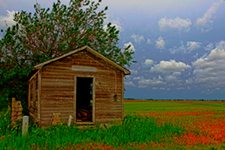 Check out the
Canvas Gallery Wraps offered by Alan Look Photography
!
---
Neighbors Association of Normal meeting to be held August 2


On Saturday August 2nd from 10 a.m., the Neighbors Association of Normal (NAN) is holding their general membership meeting. This meeting is open to the public. The meeting will be held at the Town of Normal Community Activity Center, 1110 Douglas Street, Normal.
Additional info can be found on their website: http://nan238.tripod.com/ or contact Charles R Alsberry, President NAN at 838-8343.






Miller Park Summer Theater presents 'The Music Man' July 26, 27 & Aug. 1, 2


The Bloomington Center for the Performing Arts presents a Miller Park Summer Theater production of The Music Man, opening Saturday, July 26 at 7:30 p.m.
An affectionate homage to Small town, U.S.A. of a bygone era, Meredith Willson's The Music Man follows fast-talking traveling salesman Harold Hill as he cons the people of River City, Iowa into buying instruments and uniforms for a boys' band he vows to organize—this despite the fact he doesn't know a trombone from a treble clef. His plans to skip town with the cash are foiled when he falls for Marian the Librarian. Funny, warm, romantic, touching and a little bit wicked, The Music Man is family entertainment at its very best. Hit songs include "Ya Got Trouble (Right Here in River City)," "76 Trombones," "Wells Fargo Wagon," "Till There Was You" and "Gary, Indiana."
The Music Man will be presented by the BCPA free of charge in Miller Park. The production will run July 26-27 and August 1-2. Dates and times are Sat., July 26 at 7:30 pm; Sun., July 27 at 2:00 & 7:30 pm, Fri., Aug. 1 at 7:30 pm; Sat., Aug. 2 at 2:00 & 7:30 pm. Rain Date is Sun., Aug. 3 at 2 pm
For more information on the Bloomington Center for the Performing Arts' presentation of the Miller Park Summer Theater, please call (309) 434-2777 or visit the BCPA website at www.artsblooming.org.






Davis Mansion Foundation offers Springfield tour


Mr. Lincoln's hometown, Springfield, Illinois, will be the destination for the next Roadways to the Past tour sponsored by the David Davis Mansion Foundation. "Walking with Lincoln: Your Personal Tour of Springfield, Illinois" is scheduled for Wednesday, August 20. The day will include a private tour of the Lincoln Presidential Library and visits to other Lincoln sites in downtown Springfield, including the Abraham Lincoln Presidential Museum and the "Lincoln in Hollywood" exhibit at Union Station.
Participants can choose which historic sites they wish to visit and enjoy lunch on their own at nearby eateries. Special trolley service will be included for added convenience. Those who have not visited the Lincoln sites can explore these great treasures, while others can revisit old favorites and new attractions that celebrate the life and work of our sixteenth president.
Registration is $40 per person and includes motorcoach, trolley service in Springfield, and snacks. Space is limited, and the deadline to register is August 11. Brochures are available at the David Davis Mansion Visitor Center at 1000 Monroe Drive in Bloomington. Details are also on the events tab at: www.daviddavismansion.org. Call (309) 824-8779 for more information.