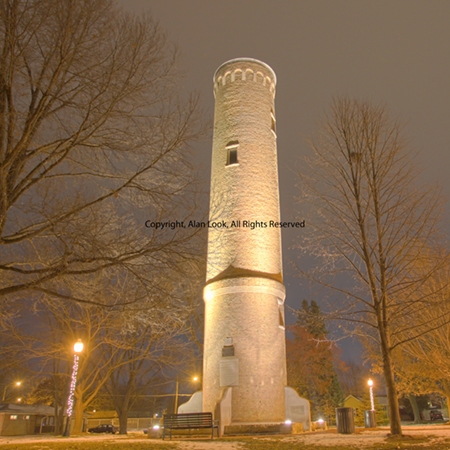 Stop by our office in Normal at:
1702 W. College Avenue, Suite G, Normal, Illinois 61761
Tower Park
---
Buy your copy today!

Every Photo has a Story, every Story has a Photo
A publication by Alan Look Photography
McLean County's Sports and Leisure Magazine
Published Feb 15, May 15, Aug 15, Nov 15

Sports Photos
Photo Reprints from
Alan Look Photography

---
Pick up a copy of the current Normalite for Senior and Normal Township event listings.
---
---
No Meeting this Week


---

McLean County Board Report
Enterprize Zone expanded in downtown Bloomington
Matt Sorensen, Chairman
Recording Secretary: Judith A. LaCasse


No meeting this week
---
Normal CornBelters Announce Weekly Promotion Schedule


The Normal CornBelters, presented by Illinois Corn Farmers, have announced their weekly promotion schedule for the 2014 season. The CornBelters will play their first regular season home game of the 2014 season ("CEFCU Opening Night") at The Corn Crib on Friday, May 16 at 7 p.m. versus the Evansville Otters.
Mondays are going to be "Merchandise Mondays". A select merchandise item will be 50% off online every Monday during the regular season (Monday, May 19 – Monday, September 1)! Visit http://store.normalbaseball.com to take advantage.
Tuesdays are "Busey Bank Kids Night." Every Tuesday home game will feature the Busey Bank Reading Program, kids 12 and under can purchase ½ price Box Seat tickets (only $6.00 each!) and all kids in attendance can run the bases after the game!
Wednesdays are "Winning Wednesdays." Every Wednesday home game the CornBelters guarantee a win! If the CornBelters don't win, you can exchange your ticket stub at the Mid-Illini Credit Union Box Office for a Box Seat ticket to any remaining 2014 regular season home game. Plus, all fans are welcome to play catch on the field prior to the game!
Thursdays are "Miller Thirst Quenching Thursdays." Every Thursday home game is brought to you by Miller and will feature $1.00 beers, $2.00 margaritas and post-game concerts on the new Grieder's Patio At The Park!
"In our first year with the Cornbelters, we had a good year. With everything they have planned this year, I know it will be a great year," said Kevin Goodwin, General Manager for Ra-Jac Distribution Company. "We at Ra-Jac Distributing and The Miller Brewing Company cannot wait for the season to start."
Fridays are "CEFCU Fireworks Fridays." Every Friday home game fans can witness a fantastic firework show from the field after the game! Plus, there will be a "Salute To Armed Forces" in which the CornBelters recognize active military members and veterans in attendance.
Saturdays are "State Farm Saturdays". Every Saturday home game, State Farm agents, employees and policy holders can purchase ½ price Box Seat tickets (only $6.00 each!)! Just show your employee ID card or your insurance card at The Mid-Illini Credit Union Box Office to take advantage of this offer.
Sundays are "Family Days" at The Corn Crib. Every Sunday home game will feature $1.00 hot dogs and post-game, on-field autographs from your favorite CornBelters coaches, players and mascot (Corny)!
"Our 5th Anniversary is a significant marker for our organization showing the stability of our ownership and organization. We are proud of the fact that we have had a terrific 5 years here and we wanted to give our fans the very best promotional schedule we have had to date," said CornBelters President Steve Malliet. "This schedule represents a lot of affordable, summertime fun for families throughout McLean County."
Mini-plan packages for the 2014 season are currently on sale! To purchase mini-plan package tickets, or for more information, please contact the CornBelters today at (309) 454-2255 (BALL) or stop by The Mid-Illini Credit Union Box Office at The Corn Crib during normal business hours.


Illinois State University names Fall 2013 Degree Recipients
Illinois State University had 1,066 students complete requirements for bachelor's degrees and 144 students complete requirements for master's and doctoral degrees at the end of the fall 2013 semester.
The following are the codes for the awarded undergraduate degrees: BA - Bachelor of Arts; BM - Bachelor of Music; BME - Bachelor of Music in Education; BS - Bachelor of Science; BSE - Bachelor of Science in Education; BSN – Bachelor of Science in Nursing; BSW – Bachelor of Social Work.
Codes for awarded graduate degrees are: MA-Master of Arts; MS-Master of Science; MSE-Master of Science in Education; MSN-Master of Science Nursing; MSW-Master of Social Work; MBA-Master of Business Administration; MFA-Master of Fine Arts; MPA-Master of Professional Accountancy; MM-Master of Music; MME-Master of Music Education; and SSP-Specialist in School Psychology; PHD-Doctor of Philosophy; EDD-Doctor of Education; and AUD-Clinical Doctorate in Audiology.
Graduates from Normal
Joshua Akinseye Aladenoye - B.S.
Kaitlin Anderson - B.S.
Noel Arteaga - B.S.
James David Buol - B.S.
Alexis M Bustle - B.S. in ED.
Kelvin Chuckudi Chatham - B.S.
Dustin J Cox - B.S.
Joshua Donald Crank - B.S.
Jordan Danae Crum - B.S.
Rachel E Darling - B.S.
Daniel Shane DeHoog - B.S.
Nina Fayette DeSalle - B.S.
Yonathan Demrew - B.S.
Ashlee Celeste Fears - B.S.
Alixandra Rose Gerringer - B.S.N.
Fabian Jamal Goffe - B.A.
Jason Patrick Guffey - B.A.
Chad William Hardgrove - B.S.
Erin Kathleen Hayden - B.S.
Sean Jock Henderson - B.S.N.
Jacob Nathaniel Hirschman - B.S.
Marshall Stuart Hobbs - B.S.
Kelsey Carretta Hoover - B.S.
Wei Jiang - B.S.
David Johnson - B.S.
Jordan Jolly - B.S.
Alyx Renee Kennedy - B.S.
Matthew Phillip Klus - B.A.
Kristine Michelle Kooi - B.S.
Michael James Kraynak - B.S.
Chunyin Marshall Law - B.S.
Vanessa Rae Leathers - B.S. in ED.
Logan Mason Lowry - B.S.
Michael Thomas Manjarrez - B.S.
Allison Marie Martin - B.S. in ED.
Jesse James Massa - B.S.
Anita D Mazique - B.S.
Kelsie Elizabeth McBride - B.S.
Angela Nicole McCrary - B.S.N.
Heidi Lynne Moss - B.S.
Brendon Michael Nagle - B.S.
Shaun Christopher Newman - B.S.
Matthew Frank Noehre - B.S.
Natasha Renee Postles - B.A.
Carly Donna Prokup - B.S.
Jason Philip Radtke - B.S.
Hannah Leigh Rea - B.A.
Tyler Benjamin Ried - B.S.
Derek Christopher Roach - B.S.
Gabriel William Robinson - B.S.
Amy E Rooney - B.S.
Lily Catherine Rutherford - B.S.
Yosuke Satake - B.A.
Mark Harold Schiewe - B.S.
Brianna Paige Schreiner - B.S. in ED.
Corey Joseph Shandrick - B.S.
Rachel Eleanor Shepard - B.S.
Samantha Sipraseuth - B.S.
Devan Michael Soltau - B.S.
Mark Edward Steadman - B.S.
Lindsey Lanee Steidinger - B.S.
Emily Nichole Stevens - B.S. in ED.
Alex Michael Szerzinski - B.S.
Wesley Taupin - B.S.
Danielle Marie Traeger - B.S.
James Jay Walsh - B.S.
Andrew Michael Walters - B.S.N.
Nick Joel Ward - B.S.
Mitchell Paul Wehrenberg - B.S.
Catherine Lorraine Wheeler - B.A.
Eric Daniel Wilcox - B.S.
Scott Daniel Wisor - B.S.
Gregory Erwin Wix - B.A.
Monique Lene Wolford - B.A.
Yuki Yorisue - B.S.
Liujun Zhang - B.S.

Graduates from Towanda
Ryan Michael Emery - B.S.
Meredith J Maughan - B.S

Graduates from Bloomington
Sarah Katharine Aaron - B.S.
Gregory Michael Altergott - B.A.
Christopher Lee Baird - B.S.
Jared M Bardwell - B.S.
Joshua McKinsey Bertolet - B.S.
Adam Clayton Brown - B.S.
Emily Ann Bruehl - B.S.N.
Morgan Lynn Buechele - B.S.
Adam Sedloff Cameron - B.S.
Jessica Michelle Campbell - B.A.
Nicole Marie Chambers - B.A.
Michael Paul Cofer - B.S.
Brandice Leigh Connor - B.S.
Catherine Lee Cooke - B.S.
Chelsey Eileen Copes - B.S.
Kia A Creekmore - B.S.
Brett Anthony Custer - B.S.
Magda Drici - B.S.
Audriana Jean Duncan - B.S.
Kelsey Elizabeth Dyke - B.A.
Christopher Ray Eldert - B.S.
Lauren Nicole Fairand - B.S.
Jennifer Marie Fillmore - B.S.
James M Franks - B.S.
Marlon D Harris - B.S.
Rachael Anne Henderson - B.S.
Marques William Hightower - B.S.
Leah C Hoeniges - B.S.
Thomas Clinton Hopper - B.S. in ED.
Steven David Howe - B.S.
Jeremiah Chapman Hughes - B.S.
Laura Gayle Hughes - B.S.
Neil William Johnson - B.S.
Zachary Allen Johnson - B.S.
Allyson Taylor Keeney - B.S.
Jason Paul Kieser - B.S.
Ross Patrick Leary - B.S.
Amy Marie Lehman - B.S.
Nicolas Paul Lenz - B.S.
Michael Paul Lerman - B.S.
Anna Marie Lewis - B.S.
Chasity G Logan-Rexroat - B.S.
Christopher Ryne Love - B.S.
Nicholas Daniel Lukert - B.S.
Alexandra M Maher - B.A.
Candyce Marie Marcum - B.S.
Gina Marie Mariani - B.A.
John Timothy McCarthy - B.A.
Martell Steven McCoy - B.S.
Christian Rory Meredith - B.S.
Kelsey Anne Nevius - B.S.
Elizabeth Diane Pecora - B.S.
Ashley Nicole Petersen - B.S.
David James Philpott - B.S.
Adam Lloyd Rebholz - B.S.
Madeline Anne-Marie Reuter - B.S.
Ruben Esteban Rodriguez - B.A.
June Marie Safford - B.S.
Jordan Schumacher - B.S.
James Clay Scott - B.S.
Mary Margaret St Aubin - B.S. in ED.
Melissa Lynn Stalter - B.S.
Jeremy Glenn Steinhausen - B.S.
Karen Leigh Travis - B.S.N.
Elisabeth Maria Vanderkooi - B.S.
Adam George Weck - B.S.
Heather Nichole Weston - B.S.
Bradley Joseph Whalen - B.S.
Justin Micheal Wilhelmi - B.S.N.
Megan Marie Winterland - B.S.


In The February 13 2014 Printed Normalite:
Get the news sooner? Subscribe Here!
---
2014 McLean County Tournament Photo Galleries

---
Bill Linneman
Winter blues

Helen J. Leake's Gardeners Tips
When will the snow and ice disappear?

The Spectator by Jim Bennett
IWU Basketball - the 'Right' Way

Capitol Facts by Rich Miller
Typical Illinois Politics

They Call me Spence
Gay or Straight, I don't really care

Normal Town Council Report
by Steve Robinson
No meeting this week

Unit 5 School Board Report
by Steve Robinson
No meeting this week

McLean County Board Report
No meeting this week

Capitol Commentary from Senator Bill Brady
Bond Interest Rates Lower

News_from_State_Rep._Dan_Brady
Communities Struggling with Tornado Damage, Need FEMA Assistance

Publisher Ed Pyne - Pyne Needles
Public invited to Mahomet Aquifer Summit Feb 22

Chimperscage - by Alan Look
A weekend of Basketball in Bloomington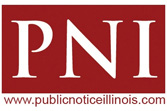 Mystery Photo, Legal Notices, Obituaries, Service Directory, School and Senior Information, and Classified advertisements
Pick up a copy for these stories and more.
---
No meeting this week
---

Check out Best Look Magazine!
February 15th issue now available




---




Old Hoss Coming to the History Museum


The McLean County History Museum, in collaboration with Illinois Voices Theatre, will present the original play Old Hoss by Jared Brown this coming March. During the play, Bloomington's hot-tempered Baseball Hall of Fame pitcher is forced to come face to face with his past. Rhys Lovell returns as Old Hoss (his first performance nearly stole the show during the 2004 Cemetery Walk). The cast will also include John Bowen and Danny Rice.
Performances will be March 7 and 8, at 7:00 p.m., and March 9 at 1:00 p.m. Tickets will go on sale Monday, February 3, and can be purchased in advance at the Museum by phone, 309-827-0428, or at the door the day of each performance. Seating is limited to 112 per performance so buy your tickets early. Watch for more information in the Museum's February monthly mailer and on the Museum's Facebook page.




Absentee Voting and Close of Registration for the March 18, 2014 General Primary Election


The McLean County Clerk's Office and the Bloomington Board of Election Commissioners will begin accepting applications for Absentee Ballots on Thursday, February 6, 2014. The hours for conducting Absentee Voting are 8:00 a.m. to 4:30 p.m., Monday through Friday; and Saturday, March 15, 2014 from 9 a.m. until 12 p.m. Absentee Voting will close on Monday, March 17, 2014 at 4:30 p.m.
Voters who cannot appear in person may obtain an Application for Absentee Ballot by calling the offices or by downloading a form at either the McLean County Clerk's website HYPERLINK "http://www.mcleancountyil.gov/countyclerk" www.mcleancountyil.gov/countyclerk or the Bloomington Election Commission website HYPERLINK "http://www.becvote.org" www.becvote.org. All mail-in Absentee Applications must be received by Thursday, March 13, 2014 in order for a ballot to be sent by mail.
Voter registration for the General Primary Election on Tuesday, March 18, 2014 will close at 4:30 p.m. on Tuesday, February 18, 2014. All persons who are 17 years old may register and vote in the Primary Election if they will be 18 years old on or before the upcoming General Election on November 4, 2014, are not currently registered, or those who must change their name and/or address; may register in person at the McLean County Clerk's Office or the Bloomington Election Commission.
Hours for both offices are from 8:00 a.m. until 4:30 p.m., Monday through Friday; and on the following Saturdays: January 25, 2014; February 1, 2014; February 8, 2014; and February 15, 2014, from 9:00 a.m. until 12:00 p.m.
Please bring two forms of identification with you; one with your name and current address and one with your name.
Voters may appear in person for absentee voting and/or voter registration at the Government Center, 115 E. Washington St, Bloomington. City of Bloomington voters should go to Room 403. All other McLean County voters should go to Room 102




Neighbors Association of Normal holds quarterly meeting


Neighbors Association of Normal held its quarterly meeting Saturday at One Normal Plaza's Community Center.
Sally Heffernan, assistant to the city manager in Normal, highlighted "Next Door," an internet program that helps neighborhoods pass information quickly through a website. The program is used in Decatur, Ill. and divides the community into neighborhoods and only address in that neighborhood can access the website.
Nextdoor.com has a list of neighborhoods in Normal and 13 have been established so far. An example of its use was the discovery of a thought to be missing 5-year-old girl. She was actually at another house in the neighborhood before a search was needed.
Other examples are searching for lost pets, garage sales, weather emergencies, ect. All the addresses can be reached at one time with the flick of the wrist.
Ms. Heffernan also highlighted upcoming events. The St. Patrick's Day Parade will be held March 15 at 1 p.m. in Uptown Normal. The third annual Train Day on May 10 will also be the same day the 25th anniversary celebration for the Constitution Trail is planned.
On May 17 is designated for the Hooch Dog Parade. In May on Thursday evenings "Lounge About the Roundabout" will begin.
Mercy Davidson of the city staff is looking for old pictures of the Constitution Trail. Contact her at City Hall.
Bring It Back to Normal
"Bring It Back to Normal," ISU's day of service to thank the community is set for April 5, 2014. Over 300 ISU students volunteer to do odd jobs at homes in the community. The event is also held in the fall.
All requests are reviewed and need approval. A form can be found on by e-mailing:studentandcommunityoutreach@ilstu or by calling 438-5951.



HCE and a recipe for fun


by Jan Strawser
"There are few hours in life more agreeable than the hour dedicated to the ceremony known as afternoon tea." - Henry James
Take a Saturday afternoon and add a variety of teas; delectable desserts; friends; and a bakery chef. Mix them all together, and you have a recipe for fun! Nearly 70 Home and Community Education (HCE) members gathered together on February 8th at the FS Auditorium in Bloomington for "High Tea with HCE!" The Normal Unit and sustaining members were there to greet everyone and sign them in. The Heyworth-based Night Owls Unit served as hostesses. All three units helped plan the event.
Everyone was encouraged to bring a friend to celebrate friendship, membership, and honor 24 new HCE members. To help break the ice, people brought their favorite teacup and saucer and shared stories about them at their table. Three-tiered dessert platters were the center piece at each table, and they were filled with delightful goodies. Heart-shaped doilies added a splash of color to help set the festive mood.
Kelly Mathy of Kelly's Bakery & Cafe in downtown Bloomington presented a delicious program with a Valentine flavor during the tea. She demonstrated how to make a simple, easy-to-do shortbread that was drizzled with a rich chocolate soup. During her presentation, Kelly shared with the group that she is also a 4th grade teacher and has taught school for 15 years. She is very passionate about cooking and baking, and called herself a "foodie." While Kelly mixed and measured, she gave useful tips about the process, ingredients, baking tools, and even suggested places where you can buy supplies and exceptionally good cookware. Everyone was able to sample the goods! Kelly's Bakery & Cafe is located at 113 N. Center Street. For information about their hours or menu, call (309) 823-9123, or visit www.kellysbakeryandcafe.com.
The McLean County Association for Home & Community Education is in their 96th year. Historically, the name for HCE has changed with the times, and some people may remember when it was known as Homemakers Extension Association, or the Home Bureau. For a nominal membership fee, McLean County HCE members enjoy the benefits of friendship, community involvement, and leadership opportunities, as well as becoming educated on a wide variety of subjects. Regular meetings are held once a month in units scattered throughout the county, with additional opportunities to attend numerous workshops, programs, and community service projects throughout the year. Some HCE units meet during the day, and others meet in the evening. An example of some of the wide-ranging topics presented have included such things as landscaping and house plants; care of the feet; genealogy; understanding food labels; home energy plans; finances; understanding legal documents such as reverse mortgages, living wills, trusts, and power of attorneys; sewing, quilting, cooking, food safety; emergency preparedness; domestic abuse; and the long list continues! In addition, members have the opportunity to experience many new and exciting places to visit, as well as interesting things to see and do through planned trips. For information about joining, please call Kathleen Emery, McLean County HCE President at (309) 728-2784, or Bette Ohlenkamp, McLean County HCE Membership Chairman at (309) 454-8442.
Following is the recipe that Kelly made to share with everyone who attended the HCE friendship tea:
Shortbread
Ingredients:
1 pound of butter, softened
1 cup sugar
2 teaspoons vanilla extract
4 cups all-purpose flour
1/2 cup cornstarch
1/4 teaspoon salt (if you use salted butter, eliminate this)
Instructions:
1) Beat butter until it is really smooth and creamy. Gradually add sugar, beating well to keep it creamy. Blend in the vanilla until just mixed.
2) Whisk together the flour, cornstarch, and salt (if you use it). Then slowly add to the butter/sugar mixture blending well, but don't over-beat.
3) Dump into a 15 x 10 inch jelly roll pan and use your hands to spread and smash flat. Take a fork and poke holes at one inch intervals. Lightly score with a serrated knife in 2 1/2 x 1 inch bars. Cover with plastic wrap and chill in the refrigerator for at least two hours.
4) Preheat oven to 325. Bake for 35 minutes. Allow to cool for a few minutes and then re-cut your bars. Allow to cool in the pan. Then remove and store in an airtight container. (Don't cool it in the refrigerator.)
Note: It's best to let it sit for a week before eating it since it's made from all natural ingredients and the flavors develop more with time. Keep it covered.
Chocolate Soup:
1 bag milk chocolate chips
1 bag semi sweet chocolate chips
1-16 oz. candi quik vanilla
1-16 oz. candi quik chocolate
1 quart half and half
2 T vanilla
Combine and heat on low (or keep in crock pot!) Drizzle over shortbread.



Alan Look Photography - Bloomington - Normal's Best Look in Sports Action Photography
Images from recent games are available for viewing and purchase
Normal Community Ironmen, Normal Community West Wildcats, Ridgeview Mustangs, University High School Pioneers, Central Catholic Saints, Lexington Minutemen, ElPaso Gridley Titans, Illinois State University Redbird, Illinois Wesleyan Titan, State Farm Holiday Classic, McLean County Tournament, HOI Conference, Heart of Illinois
---
Historic North Street
---
Unit 5 Lunch Menus
Elementary Schools
Jr. High Schools
High Schools




Menu subject to change.

Menus subject to change. White or chocolate milk offered with all meals.

**Food may contain Pork**
---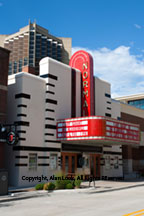 coming next to the Historic

Normal Theater

Gen. admission $6; children & students w/ID $5. Refreshments $1.

Prize drawing every night.

Great cartoons before classic movies. Doors open at 6:30 p.m.

Hotline: 454-9722.



CHOCOLAT
Sat. & Sun. • Feb. 15 & 16
(2000) Romancer about a woman who opens a chocolate shop in a small French village. Stars Juliette Binoche & Judy Dench. PG13/121min/some subtitles.


__________________________________


November issue of Best Look Magazine Available
Best Look Magazine is a quarterly sports and leisure magazine featuring sports, events, and people primarily from McLean County. Every story has a photo and every photo has a story. The magazine is published by Alan Look Photography. Please check it out at your convenience at http://bestlookmag.com. subscriptions and single issues availble

.




Electronic issue is free!



---
Normal Public Library Happenings
---
Need artwork for your home or office?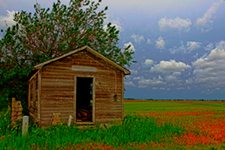 Check out the
Canvas Gallery Wraps offered by Alan Look Photography
!
---




Notice To Elderly And Persons With Disabilities In McLean County, Illinois And The City Of Bloomington, Illinois


General Primary Election – March 18, 2014
Voter Registration closes Tuesday February 18, 2014 for the above election. If you need to change your address or register to vote and you are unable to visit one of the voter registration offices, precinct committeemen are available to assist you. Residents of McLean County who live outside of the City of Bloomington should call the office of McLean County Clerk, 309-888-5588 and residents of the City of Bloomington should call the Board of Election Commissioners, 309-888-5136.
ALL PRECINCT POLLING PLACES ARE ACCESSIBLE TO PERSONS WITH DISABILITIES
Voter assistance will be available in all polling places in McLean County and the City of Bloomington. In extreme situations, with prior notification, judges are available to assist you in your vehicle at the polls.
You may request an Application for Absentee Ballot by calling the offices approximately one month prior to the election. Upon request, you may be eligible to receive an automatic Application for Absentee Ballot for each subsequent election.
Registered voters may vote early by personal appearance in the office of the McLean County Clerk (county residents who live outside of Bloomington) or the Bloomington Board of Election Commissioners (City of Bloomington residents only). Hours will be from 9:00-4:30 p.m. weekdays and 9:00-noon on Saturdays from Monday, March 3, 2014 through Saturday, March 15, 2014.
If you have any questions, please call. We look forward to serving you.
Thank you.
Kathy Michael, McLean County Clerk




Britten's 'A Midsummer Night's Dream' Opens Feb. 21 at ISU


The School of Theatre and Dance and School of Music at Illinois State University will present the opera A Midsummer Night's Dream, Friday, Feb. 21 through Saturday, March 1, in the University's Center for the Performing Arts Theatre.
Performances will be at 7:30 p.m. Feb. 21, 22, 26, 27, 28 and March 1. There will also be a matinee performance at 2 p.m. Sunday, Feb. 23. Tickets are $17 for adults and $12 for students and seniors. Tickets can be purchased at the College of Fine Arts Box Office, located in the Center for the Performing Arts, from 11a.m. to 5 p.m. Monday through Friday; by phone at (309) 438-2535; or at www.ticketmaster.com.
Written in 1960 by Benjamin Britten and Peter Pears, this three-act opera follows the original plot of William Shakespeare's play. Illinois State's production will feature 14 singing roles and music by the Illinois State University Symphony Orchestra, under the baton of School of Music faculty member Glenn Block. The production is directed by School of Theatre and Dance faculty member Paul Dennhardt.
This co-production by the School of Theatre and Dance and the School of Music continues the celebration of Benjamin Britten's centennial, which is hailed as "the most widely celebrated anniversary ever for a British composer."
"I think the audience will find the scenic design atmospheric, elegant, imaginative and stunningly gorgeous," said Dennhardt. "We're also fortunate to have Broadway scenic artist, Karl Eigsti, a University High School alumnus, on board for this collaboration.





'Stop Kiss' Opens in Westhoff Theatre Feb. 20


Illinois State University's School of Theatre and Dance will present the play Stop Kiss, Thursday, Feb. 20 through Saturday, March 1, in the University's Westhoff Theatre.
Performances will be at 7:30 p.m. Feb. 20, 21, 22, 25, 26, 27, 28 and March 1. There will also a matinee performance at 2 p.m. Saturday, March 1. Tickets are $12 for adults and $10 for students and seniors. Tickets can be purchased at the College of Fine Arts Box Office, located in the Center for the Performing Arts, from 11 a.m. to 5 p.m. Monday through Friday; by phone at (309) 438-2535; or online at www.ticketmaster.com.
Originally produced Off-Broadway in 1998, Diana Son's Stop Kiss tells the story of Sara, a young teacher from the Midwest who leaves her boyfriend and family after accepting an inner city teaching assignment in the Bronx. When she unexpectedly falls in love with a traffic reporter, Callie, their first kiss provokes a violent attack which transforms both their lives.
Illinois State's production of Stop Kiss is directed by Master of Fine Arts candidate Leah Cassella.
"In essence, this is a play written about human beings and the importance of the choices they make," said Cassella. "It is a choice: to look, or to look away. Stop Kiss is the journey of a woman who chooses to look away from her own life and most authentic self. It is only through falling in love – something which is not a choice for Sara – that she finally decides to face life."






YWCA Receives More Than $58,000 In Funding

For Retired & Senior Volunteer Program
YWCA McLean County announced they were awarded a $58,133 grant to support senior volunteer activities from the Corporation of National and Community Service (CNCS).
These funds were awarded as part of a competitive grant process for RSVP, one of three Senior Corps programs administered by CNCS. Established in 1971, RSVP engages older Americans in volunteer opportunities across the country. These volunteers have been a critical resource for nationwide response efforts—in everything from hunger prevention to natural disasters including Hurricane Sandy.
"Receiving this grant ensures we will be able to continue our RSVP programming for the next three years," said Colleen Steinberg, RSVP Director at YWCA McLean County, "This program is instrumental to volunteerism in our community and we are thrilled we can provide it."
YWCA McLean County's RSVP has a rich 40 year history in Bloomington-Normal and throughout McLean County. RSVP has established partnerships with 85 organizations, representing the community needs with more than 850 volunteers aged 55 and older. RSVP volunteers assist in the areas local food banks, Senior Health Insurance Programs (SHIP), education disaster preparedness and response, tax preparation, transportation, companionship and housing, and much more.
"Volunteers age 55 and over are helping to transform the lives of the people they serve," said Wendy Spencer, CEO of the Corporation for National and Community Service. "Our communities need the talents and skills of all Americans as we continue moving this nation forward. The dedication of RSVP volunteers shows that service benefits not only organizations, but those who serve as well."
This grant is one of 175 RSVP awards provided to volunteer organizations across the country to support senior volunteer activities in areas including education and veterans and military families.






HCE Units to study history of feet in February lessons


McLean County Association for Home and Community Education Units will learn in their February unit meetings about the care of their feet in different stages of life. The fact find will be on the plant, marjoram, a member of the mint family.
Other HCE Programs and Workshops are as follows:

Dry Grove Unit: 9:30a.m. Feb 13; Denny's in Normal; brunch follow by meeting; 309 963 5552.
Lexington Unit: 10a.m. Feb 17, Lexington Church of Christ Uniting; meeting with bag lunch to follow; program, Doris Beck; 309 365-8055.
Night Owls Unit: 7 p.m., Feb 19; home of Linda Bergren, Normal; program, Kathryn McNeely; fact find, Karen Carrigan; 309 473 2736




Mayor Koos declares February to be AMBUCS month


Cornbelt Ambucs is a service club which has been serving residents of McLean County for over 30 years. We have over 35 members who volunteer their time to build wheelchair ramps throughout McLean County. We build approximately two dozen ramps per year, many of the ramps being funded through the town of Normal and City of Bloomington for low-income individuals.
We also provide therapeutic bikes known as AmTrykes for disabled people through Easter Seals, local school districts, and recommendations from therapists.
We also award college scholarships to students working toward degrees in speech therapy, physical therapy and occupational therapy.
Proclamation Town of Normal, Illinois, AMBUCS
WHEREAS, AMBUCS, the National Association of American Business Clubs, was established in 1922 and is an organization of business men and women joined together through local chapters to build better communities and to create opportunities for independence for people with disabilities;
and
WHEREAS, every year thousands of people with disabilities lead more normal, more productive, and happier lives because of the assistance of AMBUCS volunteers in making dwellings accessible; in providing AmTrykes, therapeutic tricycles for people with disabilities; and in granting scholarships for future therapists; and
WHEREAS, in the past 12 months, Cornbelt AMBUCS, established in 1982, donated approximately 1,200 volunteer hours to build 24 wheelchair-accessible ramps for low-income people with disabilities in McLean County; and
WHEREAS, in 2013, Cornbelt AMBUCS purchased more than a dozen AmTrykes for children with disabilities and awarded $4,000 in scholarships for future therapists;
NOW, THEREFORE, I, Christopher Koos, as Mayor of the Town of Normal do hereby proclaim:
The Month of February 2014 as AMBUCS Appreciation Month
and urge all citizens to commend AMBUCS for its contribution to the quality of life in Normal and McLean County.
In WITNESS WHEREOF, I hereunto set my hand and cause the Official Seal of the Town of Normal, Illinois, to be affixed this 3rd day of February, 2014.
Christopher Koos, Mayor
Incorporated Town of Normal
County of McLean
State of Illinois




Illinois FFA Helps ISA Raise Awareness about Ag Education Resources


Illinois Soybean Association (ISA) farmer directors are joining forces with Illinois FFA chapters to distribute to teachers information about the free resources available to educate Illinois students about agriculture and the impact of food production on their lives. National FFA week is Feb. 15-22, and farmers and FFA chapters will visit many area schools, targeting grades 3-8, to provide the materials.
"Agriculture touches all of our lives, whether we live in a rural area or in the heart of the city," says Bill Raben, soybean farmer from Ridgway, Ill., and ISA chairman. "ISA's 'Pod to Plate' learning resources teach students about where they get their food."
Pod to Plate resources include a video and lesson plans covering the path of a soybean from field to dinner plate. Teachers also can access interactive games, teacher's guides, recipes, and stories and photos from Illinois soybean farmers via SoyCam. Teachers have the opportunity to order additional materials from the online catalog, such as books, magazines and soybean crayons. Lesson plans available help fulfill Common Core standards.
Teachers who do not receive a visit from a local farmer or FFA chapter in mid-February are encouraged to visit www.podtoplate.org for access to all of the free resources. Questions can be directed to ilsoy@ilsoy.org or 309-663-7692.