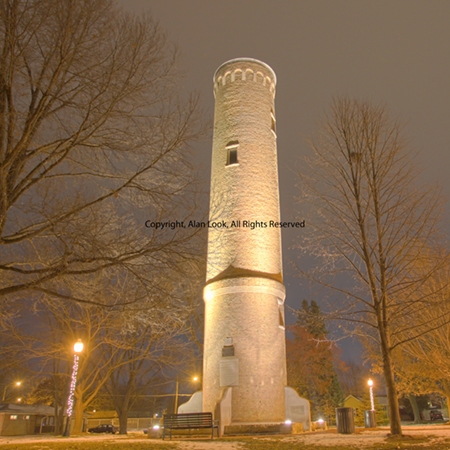 Stop by our office in Normal at:
1702 W. College Avenue, Suite G, Normal, Illinois 61761
Tower Park
Our Publications:
The Normalite
The Quill (serving Carlock, Hudson & Danvers)
Chenoa Town Crier
Gridley Times
Lexingtonian
Ridgeview Review
Heyworth Buzz
LeRoy Leader
---
Buy your copy today!

Every Photo has a Story, every Story has a Photo
A publication by Alan Look Photography
McLean County's Sports and Leisure Magazine
Published Feb 15, May 15, Aug 15, Nov 15

Sports Photos
Photo Reprints from
Alan Look Photography

---
Pick up a copy of the current Normalite for Senior and Normal Township event listings.
---
---
No Report This Week
---
McLean County Board Report
????, Chairman
Recording Secretary: Judith A. LaCasse


o Report This Week
---
Railroad Construction to Close Roads
The Town of Normal has received a schedule of road closures for 2016 related to the Illinois High Speed Rail project. The closures are required to complete the work on the railroad tracks and to replace the roadway crossings. University Street, Fell Avenue, Broadway Avenue, Linden Street, College Avenue, Mulberry Street, Beech Street and Fort Jesse Road will be affected by the closures. Two (2) separate closures can be expected at each street crossing to complete the work. A detour route will be marked for each closure.
Below is a list of the closure schedule:
May 23 – June 25 University Street
June 28 – June 30 Fort Jesse Road/Beech Street
July 1 – July 10 College Avenue/Mulberry Street
July 11 – July 16 Linden Street
July 17 – July 22 Broadway Avenue
July 23 – July 28 Fell Avenue
August 1 – September 3 Broadway Avenue/Linden Street/Fort Jesse Road
September 3 – September 17 Linden Street
September 19 – October 15 College Avenue/Mulberry Street
October 17 – November 19 Beech Street/Fell Avenue
*Above schedule subject to change.
For more information regarding the High Speed Rail project or the proposed work, please contact the Project Hotline: 1-855-IDOT HSR (1-855-436-8477) or visit www.idothsr.org.



Free Skin Cancer Screening June 8 at Community Cancer Center
The Community Cancer Center is hosting a free skin cancer screening on Wednesday, June 8 from 5:00 to 7:00 pm at the Community Cancer Center located at 407 E. Vernon Ave. in Normal. This screening will provide an opportunity for people to have a "Spot Check" of an area/mole on the skin they are concerned about. A full body skin exam will not be completed. Lindsay Wilson, NP-C with Dermatology and Mohs Surgery Institute will conduct the skin exams. Registration for this event is required. Please call 309-451-2243 for an appointment time. For additional information or questions, contact Becky Powell, Health Educator, at the Community Cancer Center at 309-451-2210.
The Community Cancer Center is a joint venture of Advocate BroMenn Medical Center and OSF St. Joseph Medical Center. Aimed at better serving the present and future needs of area cancer patients and their families, the Center focuses on out-patient care and includes services such as radiation therapy; medical oncology; coordination for multi-disciplinary treatment planning; supportive care services; promotion of prevention, early detection and screening; and community education.



4-H and FFA Receive 1st Farm Credit Services Grant
The Olympia Pacesetters 4-H Club, Normal Community FFA Chapter and Tri-Valley FFA Chapter each received a $250 grant from the Community Improvement Grant Program funded by 1st Farm Credit Services.
The Olympia Pacesetters will remodel storage rooms at a food pantry. Normal FFA will expand a school garden. Tri-Valley FFA will purchase plants and supplies for a school greenhouse.
The program funded grants for 28 community improvement projects completed by 4-H Clubs and FFA Chapters. Overall, the grants helped nearly 1,500 volunteers work more than 3,600 hours in their communities.
"Young people in 4-H and FFA give back to others each and every day, making our communities a great place to live," said Keith Detwiler, a vice president for 1st Farm Credit Services in Normal. "The work being done on these projects benefits the community and the volunteers in ways that will make an impact for years to come."
1st Farm Credit Services developed the program as a way to help rural youth give back and enhance their communities. The projects selected to receive the grants had to bring a positive change and impact on the local community, involve youth development and education and show a community need.
The Olympia Pacesetters 4-H Club will remodel rooms at a food pantry to make them easier to access and store food. The improvements should cut down on the wait time clients have on distribution days. Members will select the materials and learn interior design and remodeling skills such as installing flooring and painting. About 25 members and volunteers will spend 140 hours on the project.
The Normal FFA Chapter will expand the school garden so students can use it for their Supervised Agricultural Experience project. They will grow sweet corn, popcorn, watermelons, cantaloupe and pumpkins and then sell the produce at local farmers markets. The community will benefit by having access to local and fresh produce. More than 100 hours will be spent on the project.
The Tri-Valley FFA Chapter will purchase plants and supplies for the greenhouse that is used by high school ag and science students; middle and elementary school students also are encouraged to utilize the facility. The plants will be used to beautify the local school grounds and will be sold to the public. Members will learn about plant structures, functions, plant propagation techniques and nutrient needs. More than 200 hours will be spent on the project.





DT Bloomington's June 3rd First Friday events
The June First Friday happens in Downtown Bloomington this coming June 3rd from 5 pm to 8 pm and offers everyone an opportunity to experience the growth of two areas of interest in the Downtown district. The Downtown Bloomington Association highlights the presence of an emerging women's accessory and fashion niche by presenting the "Tour de Couture" . That same night the Downtown artist studios and galleries will show and sell examples of wearable art as well as the third release of artist trading cards.
"Tour de Couture" introduces the public to the growing number of boutiques featuring fashion and fashion accessories and encourages everyone to take a fashion tour through the district. As part of the event, the Downtown Bloomington Association will be creating a "Passport" that will include information about the participating business. Shoppers who have visited all participating businesses and completed their Passport are eligible to be entered to win a makeover/ shopping session accompanied by a personal stylist which would happen about a week after the event. The Passport can be picked up and once completed handed in at any of the participating business .
In the couture spirit of the evening many art studios and galleries will be featuring artists who create wearable art for sale. Wearable art is defined as anything that can adorn the human body, has a strong art element, and is hand crafted by a individual artist. This includes but is not limited to artwork such as jewelry, hand painted scarves, textiles, buttons, etc.
The June First Friday will also be the second release of artist cards this year. Some of the cards will have a wearable aspect to them. An Artist Card also known as an ACEO (Artist Cards Editions and Originals) is a small card measuring 2 1/2 " by 3 1/2 " upon which the artists create a quick piece of artwork representative of their larger body of work. Any type of surface can be used such as paper, metal, plexiglass, plastic, thin wood and any media can be used from charcoal to oil paint to fabric to photography and more. All cards are signed by artist and most cost between $5 and $15 each; framed or more complicatedly constructed cards may sell for more.
For more information about which businesses are participating in the June First Friday - Tour de Couture and the Wearable artist trading cards, please check out the Downtown Bloomington website, http://downtownbloomington.org/event-list/june-first-friday-staycation-time/ or follow the event on Facebook, https://www.facebook.com/events/210459476013556/











In the May 26 2016 Printed Normalite:
Get the news sooner? Subscribe Here!
---
Bill Linneman
Cousin Al

Helen J. Leake's Gardeners Tips
Finally time to get your container plants outside

Capitol Facts by Rich Miller
No budget and no solution in sight

Classic Colcalsure
Tony Nales

Normal Town Council Report
No Report This Week

Unit 5 School Board Report
No Report This Week

McLean County Board Report
by Steve Robinson
No Report This Week

Capitol Commentary from Senator Bill Brady
News from the Capitol
Senator Brady Reacts to Passage of SB 2059, SB 2047


News_from_State_Rep._Dan_Brady


Statehouse Update from Jason Barickman
Loss would be $9.8 million for McLean Unit #5

Publisher Ed Pyne - Pyne Needles
Motorists could get a 30-day reprieve


Chimperscage - by Alan Look



Best Look Magazine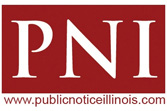 Mystery Photo, Legal Notices, Obituaries, Service Directory, School and Senior Information, and Classified advertisements
Pick up a copy for these stories and more.
---
No Report This Week
---
Check out Best Look Magazine!
---
McLean County First Installment of Property Taxes Due June 1st
McLean County property tax bills were released on April 27th. McLean County tax districts are billing taxpayers for $320.2 million, which is 3.8% or $11.8 million higher than last year. McLean County's tax billing is based on the final 2015 taxable equalized assessed value of $3.74 billion compared to $3.69 billion last year.
Property tax due dates are June 1st and September 1st. Delinquent payments will be assessed an interest penalty of 1.5% per month per statute. The delinquent tax sale is October 27th.
All payments remitted by mail will continue to be processed through the Treasurer's lock box account with Commerce Bank in Kansas City, Mo. Payments may be made in person at the Treasurer's office or through many local banks. Online payment options are available. Taxpayers are responsible for paying the online payment convenience/merchant fee associated with each transaction.
Although the tax bill is being sent from the County, the County is not responsible for determining the full tax amount that property owners owe. The individual taxing districts within the county determine the total amount of taxes that are needed. The County Clerk's office receives each tax district's board adopted levy. The levy is divided by the equalized taxable assessed value for the district. That extension process determines the tax rate for each taxing district listed on the bill. The County Treasurer combines the information to compute the bill, collects the taxes, and distributes the taxes to each tax district.
Taxpayers are encouraged to explore McLean County's website at www.mcleancountyil.gov or contact the McLean County Treasurer's office at 309-888-5180 with questions about the payment, collection or distribution taxes. Taxpayers may contact the McLean County Supervisor of Assessments office at 309-888-5130 with questions about exemptions/assessments or to report a billing address change.



Town of Normal Memorial Day Refuse Collection Schedule, Summer Hours & Electronics Recycling
On Memorial Day, Monday, May 30th, only household waste and recycling will be collected in the Town of Normal. All other waste collection services (bulk waste, landscape waste and brush), for residents with Monday collection, will be collected later in the week as weather and schedules permit.
Summer Hours - Effective Monday, May 30th, Public Works' crews will begin working summer hours from 6:00 a.m. to 2:00 p.m. As always, residents should make sure any items for collection are placed at the curb no later than 6:00 a.m. on the day of collection (only regular garbage and recycling will be collected on Memorial Day).
Electronics Recycling hours for McLean County residents will change to 6:00 a.m. to 1:30 p.m., Monday – Friday, beginning Tuesday, May 31, 2016. Electronics recycling will not be available on Memorial Day. Electronics recycling is also available the 1st Saturday of each month, except holidays, from 8:00 a.m. – Noon.
Additional details about waste collection are available at www.normal.org/publicworks or by calling 454-9571.


Sustainable Landscaping and Invasive Plant Management featured on June 25th Annual Yard Smart Garden Walk
Please join the Ecology Action Center for its 14th annual Yard Smart Garden Walk on Saturday, June 25th. This free event features beautiful and functional gardens in our community that protect the environment, create a healthy and inviting space for people and animals, and use little or no synthetic chemicals.
The 2.5-mile driving tour takes place from 9:00 am to 12:00 p.m. and will start and end at the 1 Normal Plaza Shelter. This year's walk focuses on native plants in private gardens and invasive plant management in natural areas. Special focus will be given to the EAC's new Sugar Creek Stewards program which is focused on improving the riparian habitat along Sugar Creek in Bloomington-Normal. The EAC encourages participants to carpool to the Shelter and during the tour to reduce pollution and conserve energy.
As in the past, this event includes a McLean County Freecycle plant and garden tool exchange. The EAC encourages participants to donate and take away garden tools and/or labelled, potted plants at the free exchange.
The Yard Smart Garden Walk is free and open to the public; however, a $5 donation to offset the cost of lunch is appreciated. Water will be provided, and participants should bring their own reusable water bottles. The lunch is a zero waste event. Registration is available online at ecologyactioncenter.org or over the phone at 309-454-3169 x.15; please RSVP by June 18.
The garden walk promotes the Ecology Action Center's Yard Smart program, which encourages local gardeners to reduce the use of synthetic fertilizers and pesticides, to conserve natural resources such as water and fossil fuels, and to make room for wildlife in their yards.
Yard Smart Certification recognizes the efforts of those in the community who use ecologically sustainable practices to maintain their yards, and who realize their lawn, garden, and landscaping decisions affect the health of the entire community.
More information on the Yard Smart program as well as a set of free resource fact sheets is available at yardsmart.org.





National Trails Day Celebration: Take A Hike At Funks Grove June 4
The University of Illinois Grand Prairie Master Naturalists will hold their fourth annual Trails Day Celebration June 4 the Sugar Grove Nature Center in Funks Grove. Activities and tours will take place between 10 a.m. and 3 p.m. The event is part of the National Trails Day celebration.
Funks Grove has over seven miles of hiking trails where participants can enjoy the diversity of plants and animals that live in prairie, woodland, and savanna habitats. Hiking guides will take visitors along creeks and streams where birds and butterflies fly, toads hop, fish swim, herons hunt and beavers are busy building dams. Maps are also available for self-guided hikes.
A number of activities are planned for children. In addition to hiking, children will be able to participate in geocaching, nature journaling, first aid, trail safety, and other outdoor learning activities for adults and children. Sugar Grove Nature Center also gives children an opportunity to see and learn about live amphibians and reptiles and to watch songbirds at feeders through special one-way observation windows.
Participants are encouraged to pack a picnic lunch and stay all day to take advantage of as many activities as possible.
For more information about this event or its location, visit go.illinois.edu/NTD or call (309) 663-8306.
Illinois Grand Prairie Master Naturalists is a program of University of Illinois Extension. If you need a reasonable accommodation to participate in this program, please call the McLean County Extension Office at (309) 663-8306.




Heartland Theatre Opens Annual 10-Minute Play Festival June 2 with Pay What You Can Night
Heartland Theatre's annual 10-minute play festival features eight winning plays selected from 250 submissions from playwrights around the world, all exploring the theme "The Art Gallery."
In any given art gallery, you may run into old masters, new masters, pop art, papier-mâché, maybe even something unexpected, something that completely changes the way you see the world. Artists, critics and patrons may not agree on what's worth bidding on, oohing and ahhing over, winning a prize, or even calling art in the first place, but that's where the fun starts. The 10-Minute Play Festival can have mature content.
Performances will be held June 2, 3, 4 and 9, 10, 11 and 16, 17, 18 and 23, 24, 25 at 7:30 pm; June 12 and 25 at 2:00 pm (No performance Sunday, June 5 or Father's Day June 19. Note new Saturday matinee June 12)
The eight winning plays and playwrights are:
SOLD! by Donna Hoke, East Amherst NY
CRITIC'S CHOICE by Patti Cassidy, Watertown MA
I WAS FINE UNTIL YOU CAME IN THE ROOM by Rich Orloff, New York NY
PERFORMANCE ART by Judy Klass, Nashville TN
THE PAINTING by Ron Burch, Los Angeles CA
THE ART OF REINCARNATION by Nicole Neely, Van Alstyne TX
HONORABLE MENTION by Shawn Samuelson Henry, Grosse Pointe Park MI
THE ART GALLERY by Dan Borengasser, Springdale AR
For reservations, call the box office reservation line at 309 452-8709 or email boxoffice@heartlandtheatre.org. $15 General Admission $12 Senior Discount $5 Student Discount
For more information about the plays and the festival: www.heartlandtheatre.org














Alan Look Photography - Bloomington - Normal's Best Look in Sports Action Photography
Images from recent games are available for viewing and purchase
Normal Community Ironmen, Normal Community West Wildcats, Ridgeview Mustangs, University High School Pioneers, Central Catholic Saints, Lexington Minutemen, ElPaso Gridley Titans, Illinois State University Redbird, Illinois Wesleyan Titan, State Farm Holiday Classic, McLean County Tournament, HOI Conference, Heart of Illinois
---
Historic North Street
---
---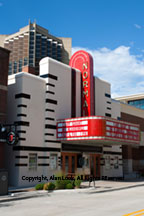 coming next to the Historic
Normal Theater
All seats $7• Refreshments $1
Doors open 6:30 pm • Showtime 7:00 pm
Prize drawing every night
Great cartoons before classic movies
Hotline: 454-9722

NOtorious
Thur & Sat, May 26 & 28 • 7 PM
In order to help bring Nazis to justice, U.S. government agent T.R. Devlin (Cary Grant) recruits Alicia Huberman (Ingrid Bergman), the American daughter of a convicted German war criminal, as a spy. As they begin to fall for one another, Alicia is instructed to win the affections of Alexander Sebastian (Claude Rains), a Nazi hiding out in Brazil. When Sebastian becomes serious about his relationship with Alicia, the stakes get higher, and Devlin must watch her slip further undercover. Approved / 101 min.
Ingrid Bergman:
In Her Own Words
Fri & Sun May 27 & 29, 7 PM 
In spring 2011, director Stig Björkman meets Ingrid Bergman's daughter Isabella Rossellini and she suggests him to "make a film about Mama". Through Isabella, Stig is able to tell Ingrid's story through her own words and images. Through never-before-seen private footage, notes, letters, diaries and interviews, this documentary presents a captivating look at the life of a young Swedish girl who became one of the world's most celebrated actress. Unrated / 114 min.

Spys Like Us
Friday, May 27, 10:30 PM
Looking for a way out of their mundane government jobs, Austin Millbarge (Dan Aykroyd) and Emmett Fitz-Hume (Chevy Chase) take the entrance exam for a CIA espionage program. Immediately chosen to take part in a top-secret mission in the Middle East, the new recruits are set upon by Soviet forces in Afghanistan. Soon it becomes clear that the hapless pair are being used as decoys to expose the Russians for a Cold War nuclear showdown. PG / 102 min..
__________________________________


May
issue of Best Look Magazine Available
Best Look Magazine is a quarterly sports and leisure magazine featuring sports, events, and people primarily from McLean County. Every story has a photo and every photo has a story. The magazine is published by Alan Look Photography. Please check it out at your convenience at

http://bestlookmag.com.
Single issues availble

.
Free online Preview!
---
Normal Public Library Happenings
---
Need artwork for your home or office?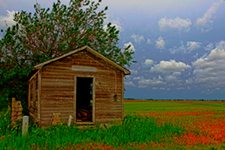 Check out the Canvas Gallery Wraps offered by Alan Look Photography!


NRCS Announces Sign-Up Dates for Monarch Butterfly Habitat Project
State Conservationist Ivan Dozier announced the new Monarch Butterfly Habitat Development Project in Illinois for fiscal year 2016. The monarch butterfly has suffered from significant population and habitat declines over the past two decades. The Monarch Butterfly Habitat Development Project provides a funding source for Natural Resources Conservation Service (NRCS) to work with agricultural producers to increase monarch habitat on private agriculture lands.
Through the NRCS Environmental Quality Incentive Program (EQIP), producers can install conservation practices such as conservation cover, riparian herbaceous cover, and field borders to establish monarch habitat on their land. This effort focuses on planting milkweed and other nectar-rich forbs and reducing pesticide use in proximity to monarch habitat.
NRCS's Monarch initiative can also be used along with conservation easement programs. Currently in Illinois, NRCS is working with landowners to establish monarch habitat on existing Wetland Reserve Program (WRP) easements.
The Monarch Butterfly Habitat Development Project is available in all Illinois counties. Interested producers and/or current WRP easement holders who want to establish Monarch habitat on their land can visit their local NRCS office for more information or to sign up. To compete for EQIP funding in 2016, applications must be submitted by one of the application cutoff dates of June 17 and July 15, 2016. Producers are encouraged to apply for financial assistance at any time throughout the year, as NRCS accepts applications on a continuous basis.
For more information about NRCS' programs and services in Illinois, visit NRCS online at www.il.nrcs.usda.gov.

Grandstand Line-Up Finalized For 2016 Illinois State Fair
Each year the Illinois State Fair aims to bring in various musical genres in the hopes of attracting music-loving fairgoers of all generations. This year, organizers of the Illinois State Fair are bringing a great lineup to the Grandstand stage.
Ticket prices for each of the shows at the 2016 Illinois State Fair are listed below:
Friday, August 12: Pat Benatar & Neil Giraldo and Melissa Etheridge - Tier 3 - $20 / Tier 2 - $25 / Tier 1 - $30 / Track - $30 / VIP - $42
Saturday, August 13: Meghan Trainor / Hailee Steinfeld / Common Kings - Tier 3 - $28 / Tier 2 - $33 / Tier 1 - $38 / Track $38 / VIP - $50
Sunday, August 14: Jake Owen / Old Dominion - Tier 3 - $15 / Tier 2 - $20 / Tier 1 - $25 / Track $25 / VIP - $37
Monday, August 15: New Odyssey - General Admission - $5
Tuesday, August 16: Dierks Bentley / Tucker Beathard - Tier 3 - $42 / Tier 2 - $47 / Tier 1 - $52 / Track $52 / VIP - $64
Wednesday, August 17: KISS / The Dead Daisies - Tier 3 - $49 / Tier 2 - $54 / Tier 1 - $59 / Track - $59 / VIP - $74
Thursday, August 18: Volbeat / Killswitch Engage / Black Wizard - Tier 3 - $10 / Tier 2 - $14 / Tier 1 - $18 / Track - $18 / VIP - $25
Friday, August 19: Cole Swindell / Kane Brown / LANco / Jon Langston - Tier 3 - $18 / Tier 2 - $23 / Tier 1 - $28 / Track $28 / VIP - $40
Saturday, August 20: Little Big Town / David Nail - Tier 3 - $27 / Tier 2 - $32 / Tier 1 - $37 / Track $37 / VIP - $49
Sunday, August 21: ZZ Top / Gregg Allman - Tier 3 - $34 / Tier 2 - $39 / Tier 1 - $44 / Track $44 / VIP - $54
All tickets are now on sale via Ticketmaster.