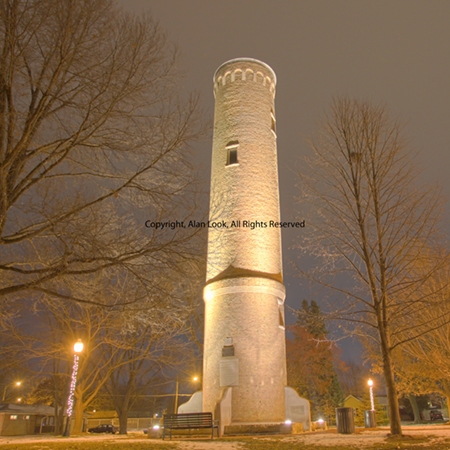 Stop by our office in Normal at:
1702 W. College Avenue, Suite G, Normal, Illinois 61761
Tower Park
Our Publications:
The Normalite
The Quill (serving Carlock, Hudson & Danvers)
Chenoa Town Crier
Gridley Times
Lexingtonian
Ridgeview Review
Heyworth Buzz
LeRoy Leader
---
Buy your copy today!

Every Photo has a Story, every Story has a Photo
A publication by Alan Look Photography
McLean County's Sports and Leisure Magazine
Published Feb 15, May 15, Aug 15, Nov 15

Sports Photos
Photo Reprints from
Alan Look Photography

---
Pick up a copy of the current Normalite for Senior and Normal Township event listings.
---
---
No Meeting This Week
---
McLean County Board Report

Matt Sorensen, Chairman
Recording Secretary: Judith A. LaCasse


No Meeting This Week
---

Quilt Spectrum 2015 to be held March 27 & 28
Quilt Spectrum 2015 will feature a display of quilts made by guild members, special exhibits of modern quilts, a Quilters' Boutique offering quilted items for sale, special demonstrations by Quilt Spectrum vendors, and an exhibit of 'Mystery Quilts." The theme of this year's show is "To Boldly Go Where No Quilter Has Gone Before" and will include both traditional and modern quilt designs and techniques.
This year, Quilt Spectrum will feature the quilting and fiber art work of Rhonda Byrd of Flanagan, IL as a featured quilt artist.
Quilt Spectrum 2015 runs Friday, March 27, 10 am to 6 pm and Saturday, March 28 10 a.m. to 4 p.m. at Central Catholic High School, 1201 Airport Road, Bloomington. Admission is $6 Adults, $5 Seniors (60+) and $4
Children (4-12). Lunch will be available.



Normal CornBelters looking for National Anthem Performers
Tryouts to be Held Saturday, April 4th from 9-11 a.m.
The Normal CornBelters, presented by Illinois Corn Farmers, are in search of performers to sing the National Anthem this season at The Corn Crib. The CornBelters will play their first home on Tuesday, May 19 at 6:35 p.m. versus the Gateway Grizzlies ("CEFCU Opening Night").
The CornBelters are looking for talented, enthusiastic, and open-minded performers to be the pre-game entertainment by singing the National Anthem. The anthem will be performed a cappella by either an individual or a small group. Tryouts will be held on Saturday, April 4 from 9 a.m.-11 a.m. at The Corn Crib. If you are unable to attend you may also mail a CD, or DVD, of your performance or email a link of you singing to Jeff Holtke at jholtke@normalbaseball.com.
"These auditions provide a great opportunity for people in the community to come showcase their talents," said Holtke, the CornBelters Director of Game Operations. "Performers also have a chance to perform the National Anthem in front of a large audience here at the Corn Crib."
Some tips from the CornBelters for giving a great performance include:
1) Using a more straight-forward approach to singing the anthem (put your own style into it, but do not go overboard).
2) The anthem must be sung in 1 minute and 45 seconds due to game-day time constraints (watch your time!).
3) Most importantly, be enthusiastic and have FUN!
THE NIBLET: CornBelters full season tickets for the 2015 season are currently on sale! To purchase full season tickets tickets, or for more information, please contact the CornBelters today at (309) 454-2255 (BALL) or stop by The Mid-Illini Credit Union Box Office at The Corn Crib during normal business hours.



Tribute to Harry and Jo Thiel to be held April 10
A memorial tribute to the long-time general manager of the Illinois State University student newspaper will be held next month.
The Vidette will host the tribute to Harry Thiel and his wife Josephine at 2 p.m. Friday, April 10. The public is invited. The Vidette Building is at the corner of Locust and University
Harry Thiel was general manager of the newspaper from 1976 to 1996. He died last December and Josephine died in November. Harry was inducted into The Vidette Hall of Fame in 2009.
"Harry and Jo touched many lives through their years of dedication to The Vidette," said current Vidette GM John Plevka. "While we are saddened by their passing, we are honored to help pay tribute to the Thiels, a name that for many is synonymous with Vidette."
There will be several scheduled speakers at the memorial, but attendees wishing to share memories of the Thiels will also be invited to speak.
Public parking is available in the Bone Student Center Visitors Lot.



Twin Cities Community Cleanup Week to be held April 11-18
The Town of Normal, City of Bloomington and Ecology Action Center will once again host the annual Community Cleanup Week, this year April 11-18. The public is encouraged to participate.
"You can volunteer whenever and wherever that week that works best for you," explains EAC Executive Director Michael Brown. "New this year, we are encouraging people to tweet photos of their cleanup efforts using #BloNoCleanUp for a chance to receive prizes."
The public can register to volunteer online at www.BNcleanUp.org. They can also suggest potential cleanup sites.
"This is a great opportunity to give back to the community and really take pride in Bloomington-Normal," says Josh Barnett, the Chair of the City of Bloomington's Beautification Committee.
Cleanup site suggestions must be submitted by Monday, March 30. Volunteer registration is open until Monday, April 2.





Ecology Action Center Renames

Annual Award in Memory of Former Director Anne McGowan
The Ecology Action Center presents the annual McLean County Green Awards to recognize efforts to improve our local environment. Nominations are accepted each year in March, with recipients being named in April at the annual Illinois Sustainable Living and Wellness Expo.
The McLean County Recycling Award identifies businesses, schools or organizations with outstanding recycling programs or waste reduction efforts. While nominations will be accepted for any recycling or waste reduction project, areas of growing interest include source reduction of hazardous wastes or zero-waste programs.
This year, in tribute to early EAC Director Anne McGowan, who passed away suddenly in March, the EAC has dedicated the World of Difference Award in her memory. The Anne McGowan Making a World of Difference Award recognizes outstanding projects, activities, or individuals in McLean County who promote environmental awareness or natural resource conservation. Michelle Covi, former Director of the Ecology Action Center and friend to Anne McGowan, recently described Anne's ability to inspire others.
Anne was a catalyst for action. She was energetic and never hesitated to get her hands dirty. Her natural curiosity and love of the natural world fueled her passion for wildlife exploration and preservation. She shared her love with children and adults alike when she conducted nature walks, wildflower walks, and nature programs. She inspired and nurtured life-long dedication to environmental awareness and conservation in children, college students, and adults whose lives she touched.
In the spirit of Anne, the EAC seeks nominations of worthy projects, organizations, or individuals in nomination for the Anne McGowan Making World of Difference Award or the McLean County Recycling and Waste Reduction Award. Current EAC Executive Director Michael Brown suggested, "if more of us followed the outstanding example set by Anne McGowan, the world would be a much better place."
Nominations may be made online at ecologyactioncenter.org or by stopping by the Ecology Action Center at 202 W College Avenue in Normal; all submissions are due by March 29, 2015. The recipients of the 2015 awards will be named at the Illinois Sustainable Living and Wellness Expo on April 11, at the Illinois Wesleyan University Shirk Center.
The Ecology Action Center is a not-for-profit environmental agency with a mission to inspire and assist residents of McLean County in creating, strengthening and preserving a healthy environment. The EAC acts as a central resource for environmental education, information, outreach, and technical assistance in McLean County.














In March 19 2015 Printed Normalite:
Get the news sooner? Subscribe Here!
---
Bill Linneman
Peeper The Prophet

Helen J. Leake's Gardeners Tips
What can we do in our gardens now?

The Spectator by Jim Bennett
The Reality of Global Warming

Capitol Facts by Rich Miller
Cutting child care could mean no savings for state

Classic Colcalsure
A Teachable Moment

Normal Town Council Report
by Steve Robinson
No Report This Week

Unit 5 School Board Report
by Steve Robinson
No Report This Week

McLean County Board Report
No Report This Week

Capitol Commentary from Senator Bill Brady
Legislators continue working
News_from_State_Rep._Dan_Brady
Subpoenas issued for Neighborhood Recover Initiative investigation

Publisher Ed Pyne - Pyne Needles
Two trips to Peoria in one year fantastic

Chimperscage - by Alan Look

A New Best Look Magazine arrived February 15th! - Also, look for the 2 Special Editions chronicalling the State Final runs by Ridgeview and Normal Community boys basketball teams!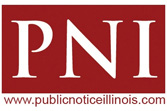 Mystery Photo, Legal Notices, Obituaries, Service Directory, School and Senior Information, and Classified advertisements
Pick up a copy for these stories and more.
---
No Meeting This Week
---
Check out Best Look Magazine!
---
Lincoln Log Cabin offers workshop on cheesemaking March 28


Abraham Lincoln grew up in a time and place where families had to make most of their food, including cheese. Now the Lincoln Log Cabin State Historic Site is offering visitors a chance to learn the craft of making cheese from one of the Midwest's top artisans.
After spending March 28 learning from Merryl Winstein, students will be able to go home and start making all their favorite cheeses using either goat's or cow's milk.
Winstein, of St. Louis, has been making cheese and teaching the skill for more than 22 years. "I feel deeply honored to be able to spread the craft. I took years to find out what to do, but you don't have to waste all that time searching, because I will teach you all I can," she says.
Participants in the full-day workshop will use all their senses to observe changing textures and aromas and learn how to control acidity, pH, moisture, temperature and salt in order to create consistently delicious cheeses. The group will make a basic hard-pressed cheese like the French Tomme, a cloth-bound cheddar, Camembert/Brie, chevre/fromage blanc, yogurt, sour cream and hand-ladled ricotta.
The workshop costs $95. To pay and reserve space, visit www.lincolnlogcabin.org and click on the Paypal link or mail a check to the Lincoln Log Cabin Foundation, 402 S. Lincoln Highway Rd., Lerna, IL 62440. Please indicate payment is for the workshop.






YWCA Mclean County Taking

Registration For Spring Peace Camp
Applications are now being accepted for the spring session of Peace Camp. Children in McLean County in grades 3-5 are eligible to participate. The camp will be held at YWCA McLean County, 1201 N. Hershey Road, Bloomington, Monday–Friday, March 23–27 from 9 a.m.–3 p.m.
Peace Camp will help participants identify and establish leadership skills by demonstrating the importance of teamwork as well as the distribution of power and responsibility. Program objectives include team building, conflict resolution, bully intervention, multicultural diversity, self-esteem/self-confidence, delegation of power, healthy lifestyles, respect and advocacy.
Applications for Peace Camp are available at YWCA McLean County, 1201 N. Hershey Road or at www.ywcamclean.org. Space is limited and pre-registration is required. A $25 program fee is appreciated, but scholarships are available. A parent orientation is required and will be held on March 16 or 17 from 5 – 6 p.m.
Registration will be taken until class if full. Please contact Hilary Pacha at (309) 662-0461, ext. 275 or hpacha@ywcamclean.org with questions.




Normal Rotary buys 563 coats for Unit 5 kids
from Arthur Drake
The Normal Rotary Club has purchased 563 new coats and acquired hundreds of other winter wear items during its 2014-15 Coats for Kids drive. The purpose of the drive is to provide coats and winter wear such as hats, gloves and mittens to students in Unit 5 who are in need.
Rotarian Connie Gentry, who chairs the Normal Rotary coats drive, noted that some students stay home from school because they do not have appropriate winter wear. Members of ISU's Rotaract also participated in the drive.
In addition to the coats, the Coats for Kids drive provided 156 hats and over 240 pairs of mittens and gloves to Unit 5 students, Connie said.
During this harsh winter, Normal Rotary members responded to a need by delivering a dozen coats to the Irving School in District 87.
The Normal Rotary Club bought many of these items at before-Christmas sales or after-Christmas clearance sales. Connie and her committee members also work with local retailers such as JC Penney's, Kohl's, Bergner's and Macy's to obtain these items with generous discounts. This year, Meijer's donated a $750 gift card for the drive.
Since Normal Rotary began the Coats for Kids project in 2006-7, the Normal Rotary Foundation has used $43,000 in donations for this purpose.
Monetary donations can be sent to the Normal Rotary Foundation, P.O. Box 333, Normal, IL 61761.
The Normal Rotary Club meets every Wednesday at noon at the Bone Student Center. You can learn more at our web site: normalrotary.org



Water resources assessment of lakes Bloomington and Evergreen watershed to begin in May
An assessment of water use and perceptions about water quality in the Lake Bloomington and Lake Evergreen watersheds will begin this spring.
The McLean County Soil and Water Conservation District, in collaboration with Illinois State University, has received funding from the Illinois Environmental Protection Agency (EPA) to conduct a watershed social assessment, with an emphasis on the two lakes.
"Locally, lakes Bloomington and Evergreen provide source water for over 80,000 residential customers and recreation opportunities for a growing population," said Professor of Sociology Joan Brehm, who will help conduct the survey.
The United States Environmental Protection Agency has acknowledged that non-point source (NPS) pollution is the leading source of water-quality degradation, from fertilizer and pesticide use to landscaping and failing septic systems. "As urban populations continue to grow, NPS pollution from lawn care practices and increasing use of impermeable surfaces will only rise in concern," said Brehm, who noted securing safe and adequate water resources for the future will demand attention and planning.
A random sample of 1,000 residential households will be selected to complete a household survey during spring 2015. Households that are within the watershed or receive their source water from Lake Bloomington and Lake Evergreen will be the targeted population, including residential households in the Village of Hudson, the Village of Towanda, north Normal and the City of Bloomington.
"We're looking to evaluate residents' general level of knowledge and concerns of water quality," said Brehm. "We'll also be examining their understanding of the impact activities and practices have on water quality." The study will also include questions about onsite waste systems and conservation practices.
The survey will be administered in person during the last three weeks in May 2015 by Illinois State University students. An online version will also be available for anyone who was not selected at random, but still wishes to participate.
For more information about the project, contact Brehm at jmbrehm@ilstu.edu or (309) 438-7177.


History Museum to host 'Route 66, Henry's Home Away from Home' Mar. 28
On Saturday, March 28 at 1:00 p.m., the McLean County Museum of history invites you to take a tour down memory lane along the country's must famous Mother Road - historic Route 66.
Join retired lieutenant Chester D. Henry and his family for an afternoon of lively reminiscences of the Grand Old Road spanning the Illinois state trooper's 26 year career from 1958 to 1984.
In 1995, Henry endeavored to preserve his memories of patrolling Route 66 in book form in hopes of ensuring that his stories would always be available to future family members. In the fall of 2014 this personal collection of anecdotes, entitled "Route 66, My Home Away From Home", was made available to the general public.
In the words of Henry, "The old roadway may be gone, the restaurants, gas stations, motels, garages, may be torn down, ...the policemen may be retired, and the bus drivers ...may no longer be running up and down her miles, but the memories will be in our hearts and mind ...for many years to come."
Mr. Henry's book will be available to purchase at the price of $15.00 plus tax. A book signing by the author will directly follow the program.
For more information about this program, please contact the Education Department via email: education@mcchistory.org or by phone: 309-827-0428. Free parking will be available at the Lincoln Parking Deck.





Alan Look Photography - Bloomington - Normal's Best Look in Sports Action Photography
Images from recent games are available for viewing and purchase
Normal Community Ironmen, Normal Community West Wildcats, Ridgeview Mustangs, University High School Pioneers, Central Catholic Saints, Lexington Minutemen, ElPaso Gridley Titans, Illinois State University Redbird, Illinois Wesleyan Titan, State Farm Holiday Classic, McLean County Tournament, HOI Conference, Heart of Illinois
---
Historic North Street
---
---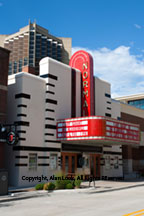 coming next to the Historic

Normal Theater




All seats $7• Refreshments $1
Doors open 6:30 pm • Showtime 7:00 pm
Prize drawing every night
Great cartoons before classic movies
Hotline: 454-9722



WHIPLASH
A Beyond Normal Films Choice
Thurs. - Sun. • March 26 - 29
A promising young drummer enrolls at a cut-throat music conservatory where his dreams of greatness are mentored by an instructor who will stop at nothing to realize a student's potential. (R/2014/107 min.)



__________________________________


May issue of Best Look Magazine Available
Best Look Magazine is a quarterly sports and leisure magazine featuring sports, events, and people primarily from McLean County. Every story has a photo and every photo has a story. The magazine is published by Alan Look Photography. Please check it out at your convenience at http://bestlookmag.com.
Single issues availble

.




Free online Preview!



---
Normal Public Library Happenings
---
Need artwork for your home or office?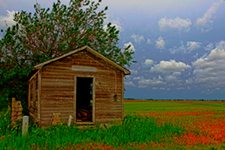 Check out the Canvas Gallery Wraps offered by Alan Look Photography!




Creative Entries Sought for Renewable Fashion Challenge
The Ecology Action Center is looking for creative shoppers to participate in this year's Renewable Fashion Challenge which will take place at the Illinois Sustainable Living and Wellness Expo on April 11 at the Illinois Wesleyan Shirk Center.
This event encourages consumers to extend the life of existing textiles, and spread out that environmental cost by re-using clothing which is already here. Each year in the U.S., 25 billion pounds of textiles are produced and over 21 billion pounds of textiles are sent to landfills. Getting a garment from design to retail store requires a mind-boggling amount of environmental resources – water, pesticides, chemicals, energy and more. Making a conscious choice to reduce our impacts through creative re-use can have significant environmental benefits.
Participants will find a fashion "look" from a magazine or online source. They will then scour area thrift stores, consignment shops and even their own closets to replicate that look, by using only pre-owned garments. The challenge will culminate with a fashion show at the April event.
The Ecology Action Center and RFC Co-sponsor Home Sweet Home Mission Mart will launch the 2015 Renewable Fashion Challenge at a Kick-Off event on Thursday, March 19, at 6:00 p.m. at the Mission Mart at 301 E Oakland in Bloomington. At this event, designers will receive discounts at the Mission Mart, have opportunities to win prizes and learn more about the challenge. Pre-registration is not required for the Kick-Off event, and attendance at the event is not required to participate in the challenge. The deadline for submitting final entries is April 2.
For a complete list of the rules for the Renewable Fashion Challenge, please visit renewablefashion.org. Please contact Kris Hall at the Ecology Action Center with any questions at 309-454-3169 x.12 or khall@ecologyactioncenter.org.



An Evening of Bluegrass Coming to the Normal Theater on March 28
The Normal Theater, partnering with public radio station WGLT-FM, will host an Evening of Bluegrass at 7 p.m. on Saturday, March 28. The concert will feature cutting-edge progressive bluegrass band, The Honey Chasers, with special guest, Bloomington-Normal local Daniel Troyer.
Troyer, a descendent of many generations of McLean County farmers, graduated from Normal Community High School in 2004 and moved to Johnson City, Tennessee in 2009 to study Bluegrass, Country and Old-Time Music at East Tennessee State University. Troyer played across the U.S. with the Sons of Bluegrass for two years before returning to Bloomington-Normal in 2014.
Based out of Johnson City, Tennessee, The Honey Chasers have developed a unique style, mixing flavors of jazz, bluegrass and Celtic music. Like Troyer, band members Cameron Owens, Meade Richter, Jeff Ingersoll and Zach Smith all studied in the Old Time and Country Music program at East Tennessee State University. Both Owens and Richter performed across the country with Troyer as members of the Sons of Bluegrass prior to forming The Honey Chasers.
The Honey Chasers and Daniel Troyer will take the stage at 7 p.m. and perform an educational set, talking to audience members about the history and evolution of the bluegrass music genre. In a second set the band will showcase their original music and unique progressive bluegrass style.
The Normal Theater, in partnership with the Marriott, will offer adult beverages for purchase in an area adjacent to the theater. Additionally, there will be regular theater concessions available for sale.
Tickets are $10 and can be purchased in advance at the website www.normal.org/bluegrass or at the theater on March 28. Doors will open at 6 p.m. For more information about the Honey Chasers visit their website at www.thehoneychasers.com.
WGLT airs Acousticity every Sunday 8:30 p.m.-5:00 a.m. (Monday), a bluegrass/Celtic/folk show where you'll hear the music of The Honey Chasers. Listen at 89.1 FM or online at wglt.org.


ISU School of Theatre and Dance to stage 'Pride and Prejudice'
The School of Theatre and Dance at Illinois State University will present Pride and Prejudice, adapted by Joseph Hanreddy and J.R. Sullivan from the novel by Jane Austen, opening Thursday, March 26 and running through Saturday, April 4, in the University's Center for the Performing Arts.
Opening weekend performances will be at 7:30 p.m. March 26, 27, 28, with a 2 p.m. matinee on March 29. The show continues the following week at 7:30 p.m. April 1, 2, 3 and 4. Tickets are $17 for adults and $12 for students and seniors and can be purchased at the College of Fine Arts Box Office, located in the Center for the Performing Arts; by phone at (309) 438-2535; or online at www.ticketmaster.com.
Adaptor and former artistic director of the Milwaukee Repertory Theatre, Joseph Hanreddy, will be on campus on Thursday, April 2 to meet with students, view the production, and hold a post-show Q and A session with the audience. After the 2 p.m. matinee on Sunday, March 29, a panel discussion about the play will feature Director Lori Adams, and Illinois State faculty members Bill McBride and Brian Rejack, English, and Thomas Burr, sociology.
"It is a truth universally acknowledged, that a single man in possession of a good fortune, must be in want of a wife." Mr. Darcy is such a man, but can the high-spirited Elizabeth Bennet overcome her growing resentment toward him in order to discover her true feelings? This stage adaptation of Jane Austen's 1813 novel captures the wit, the poetry, and the heart of one of literature's most well-known love stories.
"The power of this story for today's audiences resides in the fact that over two hundred years ago, Jane Austen wrote about a woman who was forward-thinking and modern audiences can relate to Elizabeth's progressive notions about gender and class," said Director Lori Adams, head of the acting program at Illinois State. "It is a timeless, human story. This production captures the beauty of the time period and the story in an exciting and fast-paced manner that will delight Austen fans of all ages."



Trains in the Heartland' March 28 and 29 at HCC
Heartland Community College and model train club N Scale of Bloomington Normal are hosting Trains in the Heartland on Saturday, March 28 and Sunday, March 29 at HCC's Astroth Community Education Center, 1500 W. Raab Road, Normal. The event runs from 10:00 a.m. to 4:00 p.m. on March 28 and 11:00 a.m. to 3:00 p.m. on March 29.
The train show features operating model train layouts in multiple scales and special programing each day. Saturday presentations include:
• Railroads in McLean County by Mike Matejka of the McLean County Museum of History – 10:30 a.m.
• Monticello Railroad Museum -1:30 p.m.
Sunday presentations include:
•Operation Lifesaver – 11:15 a.m.
•Amtrak and National Park Service Trails and Rails Program – 1:30 p.m.
Executive Director of Development Chris Downing says the event will take attendees back to a simpler time. "Railroads are part of the American landscape," Downing said. "They bring back a sense of nostalgia about how communities were brought together and provide an opportunity to think about what future opportunities may come."
The event is open to the public. Tickets are $3; kids 12 and under are free. All proceeds benefit the Heartland Community College Foundation and help support the College's Youth Enrichment Programs (YEP).