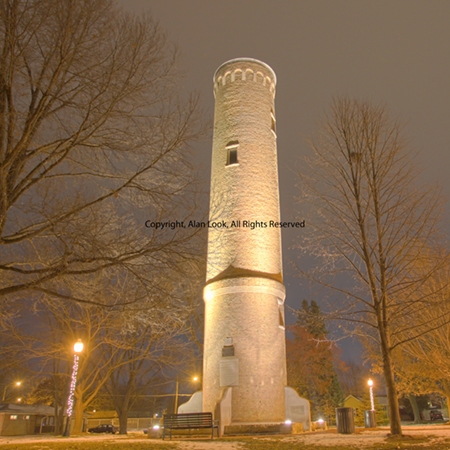 Stop by our office in Normal at:
1702 W. College Avenue, Suite G, Normal, Illinois 61761
Tower Park
---
Buy your copy today!

Every Photo has a Story, every Story has a Photo
A publication by Alan Look Photography
McLean County's Sports and Leisure Magazine
Published Feb 15, May 15, Aug 15, Nov 15

Sports Photos
Photo Reprints from
Alan Look Photography

---
Pick up a copy of the current Normalite for Senior and Normal Township event listings.
---
---
Council Approves 2014-19 Community Investment Plan
Normal Town Council members unanimously approved the Community Investment Plan expenditures for fiscal years 2014 through 2019. The Community Investment Plan is a document intended to assist Town Council members in prioritizing major capital investments. Annually in December, Town Staff propose a mix of capital projects needing the Council's attention over the next five years.
The proposed Capital Investment Plan for 2014-2019 includes 132 capital projects that are to be completed during a six-year time frame, starting in the current fiscal year. The Town proposes having $60,899,939 available for use on projects needing the Town's attention – that figure is up 11.4 percent from what the Town proposed spending in the Capital Investment Plan it rolled out last year for 2013-2018.
In total during FY 2013-2018, the Town has $54,666,026 available to use on projects needing the Town's attention. That figure was an increase of 17 percent from the Capital Investment Plan for fiscal years 2012-2017.
Under the 2014-2019 CIP, items in the categories of Utility Service and Transportation will receive the biggest allotments of money for projects needing attention. Utility service expenditures will account for 46 percent of money spent under the plan, going toward items primarily related to a number of water main replacement jobs. Transportation-related matters made up the next largest area where monies will be concentrated, accounting for 23 percent of the items on the CIP. Items on that agenda include numerous traffic signal upgrades.
Also on the list is $10.5 million in capital funds to construct a new fire station to replace Fire Station #2 at 604 N. Adelaide St., as well as construction of an overhead walkway for high speed rail commuters so that both of the railroad tracks at Uptown Station can begin to be utilized for high speed rail in next few years.
"These projects will be integrated into the fiscal year 2014 budget," City Manager Mark Peterson told Council members, all of whom except Sonja Reece, were present at the session. Peterson said the Town was looking to schedule the Council's annual budget work session for early January.
Employment Agreement With Broadband Network Approved: An omnibus agenda item concerning an employment agreement with Central Illinois Regional Broadband Network (CIBRN). In June, the Town agreed to become a formal member of CIBRN, LLC, a limited liability company responsible for owning and operating the regional broadband network. CIBRN assets will be transferred to Illinois State University. CIBRN's primary goal is "to help enhance broadband to the region. It would expand bandwidth and capacity.
Peterson told Council members a staff of three is needed to CIBRN, LLC at this time to get the network going as it is due to begin service on Jan. 1. Employees needed at this stage of the operation are: An executive director; A technical support staffer, and an administrative assistant.
"The Town is the employing agency, but CIRBN will pay the Town back for expenses," Peterson told Council members. He said the Town's involvement with CIBRN is a "cost neutral" situation, in part because the Town is not charging CIBRN any fees related to administrative costs.
Once hired, CIBRN's executive director will report to a four-person board of directors. The board of directors will consist of Peterson; Bloomington Ward 8 Alderman Rob Fazzini; Dr. Daniel Layzell, Vice President for Finance and Planning at ISU; and Robert D. Widmer, President of Heartland Community College.
Omnibus Agenda Items Approved: Omnibus agenda items approved by the Council included:
Approval of minutes of the Public Hearing of Nov. 18, 2013.
Approval of minutes of the regular meeting held Nov. 18, 2013.
Approval of Town of Normal expenditures for payment as of Nov. 27, 2013.
A motion to approve the Town meeting calendar for the year 2014.
A motion ratifying the purchase of a replacement pump for the Airport Rd. sanitary sewer lift station from Des Moines, Iowa-based Electric Pump in the amount of $67,942 and authorizing an associated budget adjustment.
A motion to award the bid for a trailer mounted hydraulic powered valve maintenance and vacuum unit from Lincolnshire, Ill.-based E. H. Wachs at a cost of $66,980.
An ordinance conditionally and partially approving the final plat of the Community Cancer Center subdivision in the Town of Normal by expedited process and vacating Custer Court and storm and sanitary sewer easement as described on the final plat.



---



Tour three historic mansions for one price during Christmas at the Mansions' evening tours, December 14


A rare treat is being offered the evening of Saturday, December 14 when three of Bloomington-Normal, Illinois' historic mansions will feature evening holiday tours and free shuttle transportation for one low price. Tickets for the gala event are on sale as of Nov. 1, 2013. Funds raised will benefit the David Davis Mansion State Historic Site and Ewing Manor, which are 501 (c) (3) not-for-profit cultural organizations.
Visitors may tour the homes on Saturday, December 14 from either 2 to 5 p.m. or 5 to 8 p.m. Tickets for the tours are $10 per person in advance and may be purchased at Casey's Garden Shop, The Garlic Press, Schnucks Supermarkets (Normal & Bloomington locations), the David Davis Mansion State Historic Site and online at the mansion's website: www.daviddavismansion.org. Tickets are $12 per person the day of the event.
NEW THIS YEAR: Visitors will be able to tour Ewing Manor—Bloomington's only "castle"—along with the David Davis Mansion State Historic Site and a new Mystery Mansion. The private bedrooms and office once occupied by the Ewing family will be decorated for Christmas & open to the public for the first time. Visitors will also be able to view two oil portraits of Hazle Buck Ewing and her mother which will also be on exhibit for the first time. There will be a horse in the family stable, a vintage automobile in the Manor's garage, and the Manor will also be specially lighted outside. Ewing Manor is located at 48 Sunset Rd., Bloomington, and the David Davis Mansion State Historic Site, at 1000 Monroe Dr., Bloomington.
A bit of Downton Abbey will be on display at the David Davis Mansion State Historic Site this year. The home's dining room tree will be covered with the same types of rare, imported, German-made ornaments that were featured on the Downton Abbey tree during the Christmas episodes of the hit PBS series. Intricate, hand-painted, glass ornaments, imported from Germany and sold by a small company in England, were handpicked to appear on the award-winning show. According to the company's owner, "These decorations are all hand-crafted and each one is a little work of art in its own right." Downton Abbey's producers purchased around 1,000 of the festive trimmings, including miniature birds and figurines, because they were exactly the same as those used in 1919 – the year when the drama's Christmas specials were set. "The show's producers went to great lengths to make sure everything was as authentic as possible." The Davis Mansion has purchased approximately $2,000 worth of these rare ornaments from this British business for exhibit in the mansion during the 2013 Christmas tours. A vintage tree displaying some of the ornaments will also be raffled off to a lucky winner.
The Davis Mansion's Christmas decorations are also featured in the 2013 holiday issue of Victorian Homes, a national publication devoted to the history, preservation, decoration and construction of Victorian homes.
This year, four shuttle buses will transport visitors continuously to all three mansions. Visitors may begin their tour by parking either on the Davis Mansion grounds at 1000 Monroe Dr. in Bloomington or in the St John's Church Parking lot, 1617 E. Emerson St., Bloomington (enter from E. Emerson St.). For those who will not be taking the shuttle bus, directions and maps to all three mansions will be available at Ewing Manor and the Davis Mansion the night of the event.
The Davis Mansion and Ewing Manor will be festooned with vintage Christmas decorations and will feature special Christmas foods and beverages. The David Davis Mansion will also offer a choice of tasty Christmas treats donated by Schnuck's Supermarkets, Lancasters Fine Dining Restaurant, Great Harvest Bread Company, Janet's Cakes and the Garlic Press. Two Blokes and a Bus will be parked on the grounds of Ewing Manor and will be selling food to visitors during the evening. The Davis Mansion tour will also feature seasonal music and costumed guides, who will show visitors what a typical Victorian Christmas celebration was like during the Gilded Age. Ewing Manor will feature theatrical skits about the life of Hazel Buck Ewing, who was born on December 25.
Christmas at the Mansions is a fundraising event benefiting the David Davis Mansion Foundation, Ewing Manor, and a community charity designated by the owners of the mystery mansion. The David Davis Mansion Foundation will use the funds raised to help the David Davis Mansion provide new educational programs that support historic preservation and interpretation. Ewing Manor will use its funds to support education and preservation efforts at the Manor.
2013 Sponsors for the event are: Supporting: Commerce Bank; Downtown Bloomington Association; StarNet Digital; and WJBC AM 1230 and FM 93.7. Corporate sponsors are: The VEIN Specialists; Bridgestone, America's Tire Operations, LLC; Party Palace Rental; and Nicor Gas. Signature Sponsor is: Robert J. Lenz, Attorney.
For more information on the December 14 tours, please call the David Davis Mansion at: (309) 828-1084 or visit: www.ChristmasAtTheMansions.com. Also find Judge David Davis on Facebook.
The Victorian-style David Davis Mansion State Historic Site, known by the family as Clover Lawn, was built in 1872 for U.S. Supreme Court Justice David Davis and his wife, Sarah. The David Davis Mansion State Historic Site is administered by the Illinois Historic Preservation Agency. For more information, visit www.daviddavismansion.org
Ewing Cultural Center is owned and operated by the Illinois State University Foundation. The home's original owner, Hazle Buck Ewing, lived at the manor from 1929 until her death in 1969. She bequeathed the residence to the ISU Foundation, with the understanding that the home would serve as a center for promoting intercultural understanding.




In The December 05 2013 Printed Normalite:
Get the news sooner? Subscribe Here!
Bill Linneman
Thanksgiving leftovers

Helen J. Leake's Gardeners Tips
Mulch your trees for protection

The Spectator by Jim Bennett
How to Curb Washington Gridock?

Capitol Facts by Rich Miller
Passing pension reform a must for Gov. Quinn

They Call me Spence
My underwear, drone octocopters, and the future

Normal Town Council Report
by Steve Robinson
Council Approves 2014-19 Community Investment Plan

Unit 5 School Board Report
by Steve Robinson
No meeting this week

McLean County Board Report
No meeting this week

Capitol Commentary from Senator Bill Brady
Pensions? - Poker Runs

Publisher Ed Pyne - Pyne Needles
Unbelievable agreement on pension reform

Chimperscage - by Alan Look
2013 Basketball starts in Bloomington Normal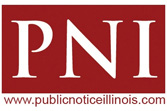 Mystery Photo, Legal Notices, Obituaries, Service Directory, School and Senior Information, and Classified advertisements
Pick up a copy for these stories and more.
---
No Meeting This Week
---

Check out Best Look Magazine!
Next issue arrives February 15th


---

McLean County Board Report
Enterprize Zone expanded in downtown Bloomington
Matt Sorensen, Chairman
Recording Secretary: Judith A. LaCasse


No meeting this week
---
HCE to celebrate the holidays


McLean County Association for Home and Community Education will be gathering on Saturday, Dec 14 for "A 'Madrigal' Morning" at the Ozark House Restaurant, 704 McGregor St, Bloomington, 9:30 a.m. to 12:30 p.m. Members and guests may participate in make-it, take-it ornament workshops, hear the U-High Madrigal singers and have a hot lunch buffet. Tickets ($15) should be purchased by Dec 9, 309-663-4796.
HCE Unit meetings are open to the public and are as follows:
Downs Unit: 9:15 a.m. Dec 3, to sing carols to Downs seniors; lunch at La Tea Da Tea Room, 1100 S. Madison, Clinton; Homestead Mansion tour to follow lunch; 309 962 2121.
Eastsiders Unit: 9:30 a.m. Dec 6, meet at Children's Home, 403 S State St, Bloomington; 11 a.m. lunch at Avanti's, Bloomington; 309 533 1135.
Money Creek Unit: 11:30 a.m. Dec 9; meet to carpool to go out to eat lunch; 309 365 4681.
Towanda Unit: 6:30 p.m. Dec 9; Towanda Community Building; potluck supper-meat, table service and drinks furnished; gift exchange and Christmas Bingo; RSVP to hostess chairman, Robin Pearson by Dec 7 to 815-579-1650. Other hostesses include Clara Lehan, Sharon Joplin and Bev Hornickel.
Dry Grove Unit: 9:30a.m. Dec 12; Annette Morman home, Normal; brunch potluck; 309 963 5552.
Night Owls Unit: 6:30 p.m., Dec 18; LaTeaDa Tea Room, 1100 S Madison, Clinton. Bring appetizer or snack to share. Special program to be presented; 309 275 6723




Peace Prize Nominations Sought


The Peace and Conflict Resolution Studies Program at Illinois State University is accepting nominations and self-nominations for the Grabill-Homan Community Peace Prize.
The Grabill-Homan Community Peace Prize recognizes individual achievements in peacemaking, leadership, community service and activism. The award recipient will be presented with a plaque at a reception in the spring of 2014, and a gift of $250 will be made to an established program or scholarship at ISU selected by the recipient in his/her honor.
The prize is named for Joseph L. Grabill and Gerlof D. Homan, Illinois State University emeritus professors of history who helped establish the interdisciplinary Peace and Conflict Resolution Studies Program.
To be eligible, a nominee must be a resident of Bloomington or Normal and be at least 21 years of age. Eligible individuals must have a record of participation in peacemaking activities in the community.
Examples of such activities include activities in the areas of civil rights, cross-cultural understanding, economic and social justice, environmental protection as well as activities that help advance peace and human dignity. Nominees should have a record of peaceful conflict resolution, leadership, integrity and compassion and demonstrate respect for all individuals. Nominees may demonstrate these personal attributes and a record of peacemaking activities in any area, including the workplace, family life, or volunteer work.
The following materials are required for all nominations or self-nominations for the Grabill-Homan Community Peace Prize:
• Nominees should provide a brief resume that highlights their relevant peacemaking activities.
• Two letters of support are required. These letters should be from individuals who can speak to the impact of the nominee's activities and initiatives on the community.
• A brief 300-500 word description of a community need that should receive public attention is also required. This description should be written by the nominee, and the community need should have a peace and conflict resolution dimension.
Applications must be received no later than Jan. 31, 2014, and sent to: Dawn Beichner, Department of Criminal Justice Sciences, Illinois State University, Campus Box 5250, Normal, IL 61790-5250. Questions can be directed to Beichner at dmbeich@ilstu.edu.





Children's Christmas Party for Unemployed Families is Dec. 14


The 31st annual Children's Christmas Party for Unemployed Families, sponsored by the McLean County Chamber of Commerce and the Bloomington & Normal Trades & Labor Assembly (AFL-CIO) is Saturday, December 14, 10 a.m., at Bloomington High School cafeteria. It is open to children 12 and under from unemployed and underemployed families. There are games, cartoons, costumed characters, arts and crafts and a gift for each child. To register or to donate, send a note with the number of children to Children's Christmas Party, P.O. Box 3396, Bloomington, IL 61702; or send an e-mail to matejka53@aol.com with the details.



Connect Transit offers free Holiday Express
Connect Transit has announced a temporary new route for riders this season, The Holiday Express. The Holiday Express is a temporary, no fare (FREE) fixed route. Operating each Saturday until December 28th, The Holiday Express will shuttle riders between Transfer Stations between the hours of 8 am and 5 pm.
Riders from both the Bloomington and Normal communities can board the Holiday Express at any of our four Transfer Stations. From there, riders will ride for free to any other Transfer Station, giving them access to the entire community by way of every available fixed route. The Holiday Express will only be available on a temporary basis and is free to all riders.
For more information on The Holiday Express and/or Connect Transit bus services, call Connect Transit at (309) 828-9833 or log on at www.connect-transit.com.





Conservation Stewardship Applications Available


The U.S. Department of Agriculture's Natural Resources Conservation Service (NRCS) is opening the Conservation Stewardship Program (CSP) for new enrollments for federal fiscal year 2014. Starting today through Jan. 17, 2014, producers interested in participating in the program can submit applications to NRCS.
"Through the Conservation Stewardship Program, farmers and forest landowners are going the extra mile to conserve our nation's resources," NRCS State Conservationist for Illinois Ivan Dozier said. "Through their conservation actions, they ensure their operations are more productive and sustainable over the long run."
The CSP is an important Farm Bill conservation program that helps established conservation stewards take their level of natural resource management up to the next level. This improves both agricultural production and provides valuable conservation benefits, such as cleaner water, healthier soils, and better wildlife habitat.
Dozier said this sign-up opportunity is another example of USDA's comprehensive focus on promoting environmental conservation and strengthening the rural economy, and it is a reminder that a new Food, Farm and Jobs Bill is pivotal to continue these efforts. CSP is now in its fifth year and so far, NRCS has partnered with producers to enroll more than 59 million acres across the nation.
The program emphasizes conservation performance—producers earn higher payments for higher performance. In CSP, producers install conservation enhancements to make positive changes in soil quality, soil erosion, water quality, water quantity, air quality, plant resources, animal resources, and energy.
Some popular enhancements used by farmers in Illinois include:
• Use of drift reducing nozzles, low pressures, lower boom height and adjuvants to reduce pesticide drift;
• Plant tissue testing and analysis to improve nitrogen management;
• Planting of cover crops to break up soil compaction or scavenge residual nitrogen.
Eligible landowners and operators in all states and territories can enroll in CSP through January 17th to be eligible during the 2014 federal fiscal year. While local NRCS offices accept CSP applications year round, NRCS evaluates applications during announced ranking periods.
To be eligible for this year's enrollment, producers must have applications submitted to NRCS by the closing date. A CSP self-screening checklist is available to help producers determine if the program is suitable for their operation. The checklist highlights basic information about CSP eligibility requirements, stewardship threshold requirements and payment types.
Learn more about CSP by visiting the NRCS website www.il.nrcs.usda.gov or contacting teams at the local NRCS field office.





'I'll Be Home For Christmas' Dec. 12th Concert to Benefit Habitat For Humanity


Community singing and dancing groups will come together for a holiday concert to benefit Habitat for Humanity of McLean County on Thursday, December 12 at First Assembly of God on Vernon in Normal from 6-8 pm.
The concert, I'll Be Home For Christmas, will feature the Worship Department of First Assembly of God, Creative Arts Department of Victory Christian Center, The Gates Brothers, The Blurkelzurps, Chris Meyer, Vicki Weikle, the Youth Drama Team from Victory Christian Center, and a barbershop quartet, followed by The Marshalls, who will headline. Tickets will be available at the door for $10, with all proceeds going directly to Habitat.
I'll Be Home For Christmas was a vision of Vicki Weikle, a member of Victory Christian Center and founder of Action2.17, a new ministry working to motivate, equip and empower believers to use works of justice to fulfill God's purpose of redeeming overlooked people. More information about Action2.17 can be found at www.action217.com.
Habitat for Humanity of McLean County (HFHMC) is a 501(c)(3) nonprofit organization, a local affiliate of Habitat for Humanity International, a non-profit Christian housing ministry working to eliminate poverty housing worldwide. As a social service agency, homebuilder and mortgage lender, HFHMC partners with volunteers and families on a non-discriminatory basis to build simple, decent, affordable houses and sell them at cost through a no-interest loan. HFHMC serves families who live in sub-standard housing and are unable to qualify for other home buying programs, yet have the stability of income and credit history to demonstrate the ability to repay their Habitat mortgage, and who are willing to complete sweat equity demonstrating their commitment to the program.



Alan Look Photography - Bloomington - Normal's Best Look in Sports Action Photography
Images from recent games are available for viewing and purchase
Normal Community Ironmen, Normal Community West Wildcats, Ridgeview Mustangs, University High School Pioneers, Central Catholic Saints, Lexington Minutemen, ElPaso Gridley Titans, Illinois State University Redbird, Illinois Wesleyan Titan, State Farm Holiday Classic, McLean County Tournament, HOI Conference, Heart of Illinois
---
Historic North Street
---
Unit 5 Lunch Menus
Elementary Schools
Jr. High Schools
High Schools




Menu subject to change.

Menus subject to change. White or chocolate milk offered with all meals.

**Food may contain Pork**
---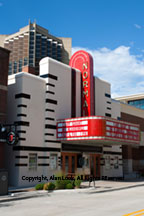 coming next to the Historic

Normal Theater

Gen. admission $6; children & students w/ID $5. Refreshments $1.

Prize drawing every night.

Great cartoons before classic movies. Doors open at 6:30 p.m.

Hotline: 454-9722.



WHITE CHRISTMAS
Thurs. - Sun. • Dec. 5-8
(1954) Bing Crosby, Danny Kaye, Rosemary Clooney, the title song, and a picture perfect postcard of the holiday season. Come and sing along! G/120min.

ELF
Fri. & Sat. • Dec 12 & 13(2003) Will Ferrell is a giant elf who searches for his real father in this fun holiday movie. PG/97min.

A Christmas Story
Sat & Sun • Dec 14 & 15
(1983) Jean Shepherd's reminiscence of a 1939 childhood Christmas and the desire for a Red Ryder BB gun. PG/95 min.


__________________________________


November issue of Best Look Magazine Available
Best Look Magazine is a quarterly sports and leisure magazine featuring sports, events, and people primarily from McLean County. Every story has a photo and every photo has a story. The magazine is published by Alan Look Photography. Please check it out at your convenience at http://bestlookmag.com. subscriptions and single issues availble

.




Electronic issue is free!



---
Normal Public Library Happenings
---
Need artwork for your home or office?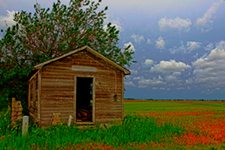 Check out the
Canvas Gallery Wraps offered by Alan Look Photography
!
---



ISU School of Art Open House Dec. 7


Illinois State University's School of Art will host an open house for prospective students from 1 to 4 p.m. Saturday, Dec. 7. An opening reception will be held at 1 p.m. in the University Galleries, room 110 of the Center for the Visual Arts.
Prospective students will have an opportunity to visit art studios, learn about courses and degrees offered and have their art portfolios reviewed. Staff from Illinois State's Office of Admissions will be on hand to answer questions during the open house and will also offer campus tours beginning at 11:30 a.m. To register for the open house, visit http://finearts.illinoisstate.edu/art/ or call (309) 438-5621.
The School of Art is fully accredited by the National Association of Schools of Art and Design and offers bachelor's degrees in studio arts, graphic design, art history and art teacher education; master's degrees in art history, studio arts and art education; and a Master of Fine Arts degree in studio arts.



Journey to the Manger-Live Nativity Dec. 8


Christ Lutheran Church presents "Journey to the Manger" on Sunday, December 8 from 5:00-7:30 p.m. You are invited to take a free 20-minute guided walking tour where you will see a reenactment of the real Christmas story. At each scene, a portion of the story is told featuring live drama, and the singing of favorite Christmas carols as well as barnyard animals. "Journeys" will start every 10 minutes between 5:00-7:30 pm.
After your "journey" you are welcome to fellowship inside the church with free cookies and hot chocolate. If you want something more substantial, you can purchase other food items including: chili, potato soup, barbecue sandwiches, hot dogs, chips and desserts, served from 4:30-7:00 pm. All proceeds from this meal will go to support our Haiti Mission Trip next summer.
The Youth Alive in Christ (YA/C) sponsors this event with supporting help from the entire congregation. This special Christmas program is geared for all ages.
Christ Lutheran Church is located at 311 N. Hershey Rd, corner of Ft. Jesse and Hershey, Normal. For more information, please call the church at 452-5609, ext. 6.




Happy Holidays From Illinois Wesleyan


The holiday season is right around the corner, and Illinois Wesleyan University has several events planned to put the community in the spirit of cheer. No matter what tradition your family celebrates in the winter months, everyone can enjoy the togetherness IWU promotes all year round.
The Hanukkah Dinner, which will be held on Tuesday, Dec. 3 from 6:30-8 p.m. in the Memorial Center, Turfler Room (104 University St., Bloomington), will kick off the season's events. The dinner, sponsored by IWU Hillel, commemorates the recapture of the Jewish temple from the Syrians in 165 BCE by a Jewish group called the Maccabees. The Maccabees rededicated their temple to God, but only had enough oil to light the temple lamps for one night. The oil lasted for eight days, allowing the Maccabees to prepare more oil. Every year, Jewish families celebrate the eight days of Hanukkah by lighting one candle on the menorah, a particular kind of candelabra, each night and by exchanging gifts.
"A Messiah Sing-A-Long" will be held in Evelyn Chapel (1301 Park St., Bloomington) on Wednesday, Dec. 4 from 11 a.m.-12 p.m. Conductor of the University Choir Jonathan Green, provost and dean of faculty, and organist Susan Klotzbach will assist student musicians in leading the song service. The event is part of the "First Wednesday" Chapel Series and will include a lunch following the program with discussion about the enduring cultural and spiritual impact of Handel's Messiah.
On Thursday, Dec. 5 from 6:30-8 p.m. in the Memorial Center, Turfler Room (104 University St., Bloomington), the Black Student Union invites the campus community to take part in the Kwanzaa Dinner. Celebrated each year from December 26 to January 1, Kwanzaa is an African-American and Pan-African holiday with origins in the first harvest celebrations of Africa. In Swahili, the most widely spoken African language, Kwanzaa means "first fruits." This holiday celebrates family community and culture through "The Seven Principles of Kwanzaa," which translate in English to unity, self-determination, collective work and responsibility, cooperative economics, purpose, creativity and faith.
The School of Music will give a Christmas Choral Concert on Sunday, December 8 from 3-4:30 p.m. at Holy Trinity Church (704 N. Main St., Bloomington). The concert is free and open to the public.
Evelyn Chapel's second annual "Light the Night: A Multicultural Celebration of the Season of Light" service will be held Sunday, December 8 from 8 -10 p.m. This program, which features stories, music and traditions of Hanukkah, Christmas, Kwanzaa and more, is designed to bring people from different backgrounds together for one communal holiday celebration. Following the service, attendees are invited to walk by candlelight to the Joyce G. Eichhorn Ames School of Art Building (6 Ames Plaza West, Bloomington), atrium for hot cocoa and cookies. The event, sponsored by Evelyn Chapel and the Multifaith Ambassadors, is free and open to the public.
On Monday, December 9 at 6 p.m., IWU's holiday events will come to a close as the Madrigal Dinner commences in the Young Main Lounge of the Memorial Center (104 E. University Ave., Bloomington). Anyone who wishes to join the Madrigals for a night of holiday celebration can attend the banquet-style dinner, which will feature performances by the IWU Madrigals Singers.