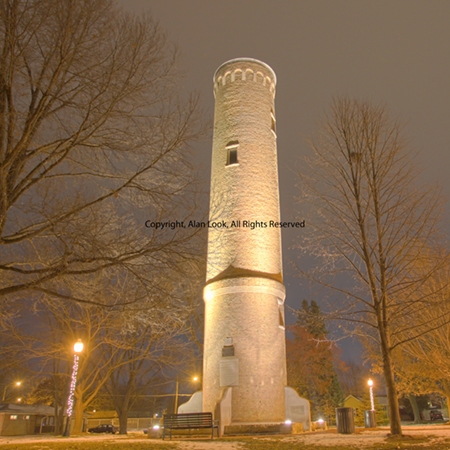 Stop by our office in Normal at:
1702 W. College Avenue, Suite G, Normal, Illinois 61761
Tower Park
Our Publications:
The Normalite
The Quill (serving Carlock, Hudson & Danvers)
Chenoa Town Crier
Gridley Times
Lexingtonian
Ridgeview Review
Heyworth Buzz
LeRoy Leader
---
Buy your copy today!

Every Photo has a Story, every Story has a Photo
A publication by Alan Look Photography
McLean County's Sports and Leisure Magazine
Published Feb 15, May 15, Aug 15, Nov 15

Sports Photos
Photo Reprints from
Alan Look Photography

---
Pick up a copy of the current Normalite for Senior and Normal Township event listings.
---
---
No Meeting This Week
---
McLean County Board Report

Matt Sorensen, Chairman
Recording Secretary: Judith A. LaCasse


No Meeting This Week
---
Town of Normal Solicits Harmon Arts Grant Applications


The Town of Normal is seeking applications for arts-related projects, programs or events to be funded through the 2015 Harmon Arts Grant Program. Applications will be accepted through Thursday, May 14. The grant application form is available on the Town of Normal website, www.normal.org
Harmon Arts Grants awarded in 2015 are available to art organizations for programs or events taking place between July 1, 2015 and June 30, 2016. Priority will be given to programs within the Town of Normal and proposals that make a program or event more accessible to the public particularly seniors, students and low income residents.
The Harmon Arts Grant Program, named to honor former mayor Paul Harmon, was created in 1993 to help promote the arts in the community. In 2014, Normal awarded 21 grants to local art organizations including $4,000 to the Illinois Shakespeare Festival to fund ShakesFEAR! A haunted tour featuring Shakespeare's spookiest images and a "Not-So-Scary" play space. Festival artisans conducted workshops for Regional Alternative School students who helped build props and volunteered during the event.
The maximum grant award is $5,000. Grant applications will be reviewed by Harmon Arts Grant Committee members who will make recommendations to the Normal Town Council. The Council will select grantees in June, and awards will be presented on July 6.



Local Agencies Join To Recognize Childhood Exposure To Violence Prevention Awareness Week


April 20-24, 2015 is Childhood Exposure to Violence (CEV) Prevention and Awareness Week. CEV Prevention Week focuses attention on the negative impact of CEV with special focus on infants and children, five years old and younger.
To help raise awareness, multiple social service agencies (All Our Kids Early Childhood Network, Normal Police Department, Children's Home + Aid, Parent's Care + Share, Prevent Child Abuse Illinois, and YWCA McLean County) in Bloomington/Normal are hosting a Children's Art & Awareness exhibit. Artwork entries encompassing the theme "My Real Life Super Hero" were collected from children through various agencies in McLean County. Almost 100 children submitted artwork and 60 entries were selected to be displayed on art boards at the entrances at the following locations during CEV week:
• Children's Home + Aid
• YWCA McLean County
• Bloomington Police Department
• McLean County Health Department
• Normal Police Department
• Home Sweet Home Ministries
Chicago Safe Start (www.chicagosafestart.net) released tips for parents to help protect children from exposure to violence:
1. Protect children from exposure to violence of all forms—in families and communities, with people and animals, in media such as music, movies, videos and games.
2. Be a role model by resolving conflicts without violence.
3. Notice when children are distressed and offer support—no matter how young or old they are.
4. Get connected with your community. Stronger community relationships prevent violence.
5. Pay attention to your own need for support and assistance. Show that it is okay to ask for help

Local Police Departments to host Coffee with a Cop on Thursday, April 30
Program offers opportunity to meet local officers, discuss community issues
On Thursday, April 30, officers from the Normal Police Department, Illinois State University Police Department, Mclean County Sheriff's Department, Bloomington Police Department and community members will come together in an informal, neutral space to discuss community issues, build relationships and drink coffee.
All community members are invited to attend. The event takes place from 7-10 a.m. on April 30 at the Coffee Hound in Uptown Normal, 205 West North Street. Please contact Greg Leipold with questions: (309) 433-3440, gleipold@normal.org.
Coffee with a Cop provides a unique opportunity for community members to ask questions and learn more about the departments' work in Bloomington-Normal.
The majority of contact law enforcement has with the public happen during emergencies, or emotional situations. Those situations are not always the most effective times for relationship building with the community, and some community members may feel that officers are unapproachable on the street. Coffee with a Cop breaks down barriers and allows for a relaxed, one-on-one interaction.
"We hope that community members will feel comfortable to ask questions, bring concerns or simply get to know our officers," said Community Service Officer, Greg Leipold. "These interactions are the foundation of community partnerships."
Coffee with a Cop is a national initiative supported by The United States Department of Justice, Office of Community Oriented Policing Services. Similar events are being held across the county, as local police departments strive to make lasting connections with the communities they serve.
The program aims to advance the practice of community policing through improving relationships between police officers and community members one cup of coffee at a time.

In April 16 2015 Printed Normalite:
Get the news sooner? Subscribe Here!
---
Bill Linneman
College Costs

Helen J. Leake's Gardeners Tips
Spring Chores & Tips

The Spectator by Jim Bennett
Newsweek Calls Obama A Failure

Capitol Facts by Rich Miller
What the heck happened ot Aaron Schock?

Classic Colcalsure
Clothes - Lines & Pins

Normal Town Council Report
by Steve Robinson
No Report This Week

Unit 5 School Board Report
by Steve Robinson
No Report This Week

McLean County Board Report
No Report This Week

Capitol Commentary from Senator Bill Brady
Another Week

News_from_State_Rep._Dan_Brady
Thank you for your confidence in me

Statehouse Update from Jason Barickman
Town Hall meetingon Common Core and PARCC testing


Publisher Ed Pyne - Pyne Needles
Cubs and Steve Pampel waiting for Kris Bryant

Chimperscage - by Alan Look

A New Best Look Magazine arrived February 15th! - Also, look for the 2 Special Editions chronicalling the State Final runs by Ridgeview and Normal Community boys basketball teams!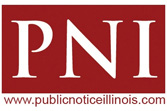 Mystery Photo, Legal Notices, Obituaries, Service Directory, School and Senior Information, and Classified advertisements
Pick up a copy for these stories and more.
---
No Meeting This Week
---
Check out Best Look Magazine!
---
Normal Township Meeting Notes


by Lynn Stults
Progress on the new Normal Township Senior Center was the main topic of discussion at the Normal Township Annual meeting on Tuesday April 7.
Tarter Construction of Bloomington is contracted to remodel the old ISU Rec center building (located at the corner of Beech and Ft. Jesse) for about $3,569,000. Demolition began in February and construction is now in progress.
The new Activity & Recreation Center, or ARC for short, is hoped to be in operation by January of 2016. The building will feature a gym, painting room, card and billiards room, dining room and much more. Hallways will form a walking track with rubber floors.



Normal announces new Director of Parks and Recreation


Town of Normal City Manager Mark R. Peterson has announced the appointment of Mr. Christopher C. Cotten to the position of Director of Parks and Recreation. This position was vacated on April 10, 2015 by the retirement of former Director Garry Little, who served in that position for twelve years. Mr. Cotten was selected for the position from a pool of 49 applicants from across the country.
Mr. Cotten is currently the Director of Parks and Recreation for the City of Joplin, Missouri. Joplin is located in the southwest corner of Missouri and has a population of approximately 51,000. Prior to taking the position in Joplin in 2011, he served as the Director of Parks and Recreation in Harrisonville, Missouri.
Mr. Cotten earned a Bachelor's Degree in Education in 1992 from Drury University located in Springfield, Missouri. He also received a Master's Degree in Sports and Leisure Management from Texas State University in San Marcos, Texas in 1995.
In addition to his work for the Cities of Joplin and Harrisonville, Chris also served in the past as the Recreation Director in Excelsior Springs, Missouri and as a Recreation Center Director in Kansas City, Missouri.
He will start his new position in Normal on June 15, 2015. Chris and his wife Penny have four children.



Sunrise Rotary Names 16 Paul Harris Fellows


The Bloomington-Normal Sunrise Rotary is proud to announce that 16 of its club members have been awarded the prestigious Paul Harris Fellow award. This award is named for the founder of Rotary, Paul Harris. Members who donate $1,000 to support the Rotary Foundation and its initiatives are given the honor of being named a Paul Harris Fellow.
The 16 members who received this award are: Doug Schwalm, Bill Novak, Greg Cook, Vicki Tilton, Gayle Dustman, David Selzer, Julie Payne, Karen Hanson, Bob Lauder, Bill Bain, Tom Orrick, Debra Wozniak, Peggy Hardy, Kris Andrews, John Wohlwend and Julie Dobski.
The presentation of this award is The Rotary Foundation's way of expressing its appreciation for substantial contributions to humanitarian and educational programs. Contributions to Rotary Foundation are essential to securing and growing Rotary programs in our local community and throughout the world.
Bloomington-Normal Sunrise Rotary is a part of Rotary International, the world's largest service organization. The mission of Rotary International is to provide service to others, promote integrity, and advance world understanding, goodwill, and peace through its fellowship of business, professional, and community leaders. There are currently five Rotary clubs with 450+ members in the Bloomington-Normal community. Bloomington-Normal Sunrise Rotary meets at 6:45 each Tuesday morning at Eastland Suites and Conference Center. You can find out more about Bloomington-Normal Sunrise Rotary at www.bnsunriserotary.org or at www.facebook.com/BNSunrise.









Alan Look Photography - Bloomington - Normal's Best Look in Sports Action Photography
Images from recent games are available for viewing and purchase
Normal Community Ironmen, Normal Community West Wildcats, Ridgeview Mustangs, University High School Pioneers, Central Catholic Saints, Lexington Minutemen, ElPaso Gridley Titans, Illinois State University Redbird, Illinois Wesleyan Titan, State Farm Holiday Classic, McLean County Tournament, HOI Conference, Heart of Illinois
---
Historic North Street
---
---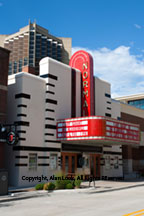 coming next to the Historic

Normal Theater




All seats $7• Refreshments $1
Doors open 6:30 pm • Showtime 7:00 pm
Prize drawing every night
Great cartoons before classic movies
Hotline: 454-9722



Ferris Bueller's Day Off
Thur, Apr. 16 - Sun, Apr. 19
Ferris Bueller (Matthew Broderick) has an uncanny skill at cutting classes and getting away with it. Intending to make one last duck-out before graduation, Ferris calls in sick, "borrows" a Ferrari, and embarks on a one-day journey through the streets of Chicago. On Ferris' trail is high school principal Rooney (Jeffrey Jones), determined to catch him in the act. Written and directed by John Hughes. PG-13 / 103 min.

Art & Craft
Thur, Apr. 23 - Sun, Apr. 26
When one of the most prolific art forgers in US history is finally exposed, he must confront the legacy of his 30-year con. NR / 89 min



__________________________________


May issue of Best Look Magazine Available
Best Look Magazine is a quarterly sports and leisure magazine featuring sports, events, and people primarily from McLean County. Every story has a photo and every photo has a story. The magazine is published by Alan Look Photography. Please check it out at your convenience at http://bestlookmag.com.
Single issues availble

.




Free online Preview!



---
Normal Public Library Happenings
---
Need artwork for your home or office?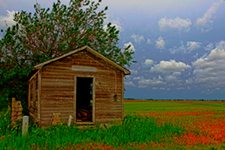 Check out the Canvas Gallery Wraps offered by Alan Look Photography!

NCHS Jazz Ensemble and Combo in concert at Eaton Gallery April 21
NCHS Jazz Ensemble and Combo will be performing at 8:00 pm, Tuesday April 21 at the Eaton Gallery, 411 North Center, Bloomington (309-828-1575). The event is free and open to the public with free parking available at city parking decks.
The NCHS Jazz Ensemble is an audition-based group that provides jazz education and performance opportunities for those students enrolled in the Music Department at Normal Community High School.
The group performs in several regional and collegiate festivals each year. Past festivals have included the Illinois Wesleyan Jazz Festival, Illinois State Jazz Festival, Dunlap High School Jazz Festival, Evanston Township Jazz Festival and Northern IL University Jazz Festival. In addition, the group performs at their own "jazz night" as well community and school concerts and functions. In 2014, the Jazz Ensemble, directed by John Larson, was selected to perform at the Illinois Music Educators Association All-State Conference as one of only four high school jazz ensembles featured that year.


Kiwanis Mother's Day Flower Sale Raises Funds To Send Kids To Camp Limberlost
Bloomington Kiwanis Mother's Day Flower Sale is now a tradition. The club holds this event every Mother's Day weekend selling thousands of flowers and plants to the community. Just as always, their flower tents (white this year) are located between Yankee Candle and Ann Taylor Loft at the Shoppes at College Hills, offering a host of annuals, herbs and vegetable garden plants.
This year the Mother's Day Flower Sale fundraising event is from 9 am to 7 pm on Thursday, May 7 and Friday, May 8 and Saturday, May 9, continuing on Mother's Day Sunday, May 10 from 9 am to 2 pm.
The flowers are provided by fundraising partner Wendell Niepagen Greenhouses with a wide selection of quality annuals, herbs and vegetable garden plants. Lovely hanging baskets and large planted pots make perfect Mother's Day gifts. A popular feature of the Mother's Day Flower Sale is the Master Gardeners on-site. These local experts help advise shoppers and to share tips on how to plant pots, how to pick the right plant for light and soil conditions, and more.
Kiwanis members set up, care for, and assist shoppers with the sale of the plants in order to raise funds for its main signature service project, Camp Limberlost. Proceeds from the sale go to helping local deserving children go to camp, as well as other local children's projects. Each summer, since 1931, Bloomington Kiwanis sends approximately 130 eight to ten year olds who have been identified as children who would benefit from a camping experience, to Camp Limberlost at East Bay Camp at Lake Bloomington.
The club's mission focusing on children is supported by fundraisers throughout the year including Mother's Day Flower Sale, Pancake Days, Peanut Days, cheese sales, golf outings and individual donations.