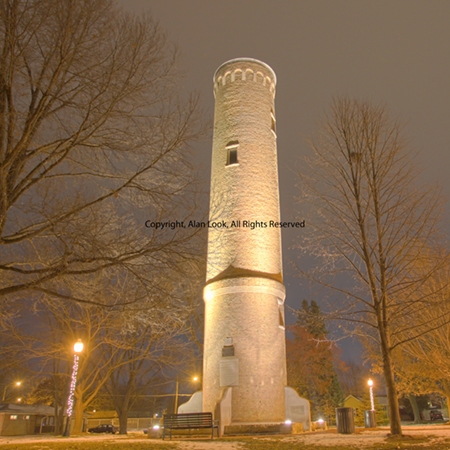 Stop by our office in Normal at:
1702 W. College Avenue, Suite G, Normal, Illinois 61761
Tower Park
Our Publications:
The Normalite
The Quill (serving Carlock, Hudson & Danvers)
Chenoa Town Crier
Gridley Times
Lexingtonian
Ridgeview Review
Heyworth Buzz
LeRoy Leader
---
Buy your copy today!

Every Photo has a Story, every Story has a Photo
A publication by Alan Look Photography
McLean County's Sports and Leisure Magazine
Published Feb 15, May 15, Aug 15, Nov 15

Sports Photos
Photo Reprints from
Alan Look Photography

---
Pick up a copy of the current Normalite for Senior and Normal Township event listings.
---
---
No Report This Week
---
McLean County Board Report
????, Chairman
Recording Secretary: Judith A. LaCasse


No Report This Week
---
Railroad Construction to Close Roads


The Town of Normal has received a schedule of road closures for 2016 related to the Illinois High Speed Rail project. The closures are required to complete the work on the railroad tracks and to replace the roadway crossings. University Street, Fell Avenue, Broadway Avenue, Linden Street, College Avenue, Mulberry Street, Beech Street and Fort Jesse Road will be affected by the closures. Two (2) separate closures can be expected at each street crossing to complete the work. A detour route will be marked for each closure.
Below is a list of the closure schedule:


July 17 – July 22 Broadway Avenue
July 23 – July 28 Fell Avenue
August 1 – September 3 Broadway Avenue/Linden Street/Fort Jesse Road
September 3 – September 17 Linden Street
September 19 – October 15 College Avenue/Mulberry Street
October 17 – November 19 Beech Street/Fell Avenue
*Above schedule subject to change.
For more information regarding the High Speed Rail project or the proposed work, please contact the Project Hotline: 1-855-IDOT HSR (1-855-436-8477) or visit www.idothsr.org.


MY AG Announces New Scholarship Program for Junior Livestock Exhibitors
The McLean County Agriculture Youth Livestock Group (MY AG) will be awarding a $1000 scholarship to eligible livestock exhibitors as an additional opportunity for this year's MY AG youth livestock sale, August 6th at Birkey's Farm Store Shop. Marty Ropp, Chairman of the MY AG committee stated, "This type of youth award is why the MY AG program was developed. This is our second year for the program and the community and business participation has been nothing short of sensational."
As a new addition to the McLean County Fair program in 2015, the MY AG committee and the many generous sponsors returned over $40,000 in premium support to more than 120 youth market livestock program participants. Ropp went on to say, "the developmental value of these high commitment youth livestock programs continues to be one of the most impactful of any we have available in the community. MY AG wants to encourage the efforts of young people that aid in building a sense of responsibility and accomplishment, work ethic and team work that will no doubt contribute to their future."
The MY AG competitive scholarship program is currently accepting applications form anyone participating in the livestock auction at this year's McLean County Fair August 3-7. Details and deadlines are available at www.mcleancountymyag.com. There is also contact information on the site for businesses or individuals wishing to become more involved or to provide financial support to MY AG and their not for profit youth program efforts.



New Salem, Old State Capitol, Dana-Thomas House to operate seven days a week
Three of the state's most important historic sites will begin operating seven days a week in an effort to better serve taxpayers, offer more educational opportunities and encourage tourism.
The new hours will apply to:
• Lincoln's New Salem State Historic Site, where Abraham Lincoln lived and worked as a young man
• the Old State Capitol State Historic Site, where Lincoln served as a legislator, delivered his "House Divided" speech and ran his presidential transition
• the Dana-Thomas House, which was designed by Frank Lloyd Wright and boasts a huge collection of Wright furniture, lights and art glass.
The new hours took effect at the Old State Capitol and Dana-Thomas on July 11. New Salem follows on July 18.
The sites, all run by the Illinois Historic Preservation Agency, will operate on the expanded schedule throughout tourist season.
"Historic sites contribute to the economy, to education and to the fun of family vacations. We want them to be open as much as possible," said IHPA Director Heidi Brown-McCreery. "I am incredibly grateful to our employees and volunteers for working so hard to make these expanded hours possible."
In 2014, the days of operation were reduced at many sites after cuts to the Illinois Historic Preservation Agency budget. New Salem and the Old State Capitol went from seven days to five. The Dana-Thomas House went from five days a week to four.
The sites can now operate seven days a week by adjusting schedules to use staff more effectively, filling of vacant jobs, bringing in temporary employees and continuing to accept the generous help of volunteers.
The Illinois Historic Preservation Agency protects the state's historic resources, which contribute to education, culture and the economy. Its sites include ancient burial mounds, forts and buildings erected by settlers, and homes connected to famous Illinoisans.
Last year, state historic sites attracted about 1.9 million visitors. They contributed about $169 million to the Illinois economy and government coffers.


Bluegrass & Brass On The Grass Of Broadview Mansion Lawn July 23rd
Immanuel Bible Foundation Invites All to Enjoy Free Event
Music lovers and history buffs are invited to the first Bluegrass & Brass On the Grass of the Broadview Mansion, 1301 S. Fell Ave., Normal, on Saturday, July 23.
This free community event takes place from 4 to 6 p.m. and features music by the Twin Cities Brass Quarter from 4 to 4:45 p.m. and New Legacy Music from 5 to 6 p.m. In addition, volunteers will give tours of the mansion and Orange Leaf Frozen Yogurt will be available.
Illinois Wesleyan University will offer free parking in its East Parking Lot. Attendees are urged to bring a chair or blanket to enjoy the afternoon at the mansion.
For more information, call the Broadview Mansion at 309-452-6710 or visit the website at http://www.ibfoundation.org/bluegrass-and-brass-on-the-grass.
The Immanuel Bible Foundation, which oversees the Broadview Mansion, seeks to enrich the community through faith and study, music and art, and historical preservation.





The Parkinson's Support Group picnic at Fox Creek Park to be July 19
The Parkinson's Support Group will meet Tuesday, July 19 at 1:00 p.m. at Fox Creek Park for a picnic and fellowship. Those attending are to bring a dish to share, your own drink and tableware. Chicken will be furnished. Please make reservations by calling Bob Howard at 309-557-8240 by July 16. Picnic will be held rain or shine.




Join the McLean County Master Gardeners July 16th to celebrate the 2016 Herb of the Year
And the 2016 Herb of the Year is – peppers! The University of Illinois Extension McLean County Master Gardeners are ready to celebrate! Join them 9:30 a.m. on Saturday, July 16 at the Illinois State University Horticulture Center, where the Master Gardeners will utilize their recently planted herb garden to demonstrate what the pepper (Capsicum spp.) has to offer.
To be chosen as Herb of the Year, an herb must be deemed outstanding in two out of three categories – medicinal, culinary and decorative – by the International Herb Association (IHA). The IHA is an organization that has been naming the herb of the year for the last 21 years. Favorites such as basil, rosemary, lavender and fennel have won the title in past years.
Many people might not know why peppers would win this honor, or even realize that they are considered an herb, but peppers boast strengths in all three categories. Did you know that peppers have chemicals in the fruit called capsaicin that have medicinal properties? The benefits they offer range from pain relief to digestion issues. The Master Gardeners will show you how to make an ointment from peppers, a must-try if you are looking for relief from the aches and pains of lots of gardening.
Most great recipes would not be complete without key spices such as cayenne, chili peppers, or paprika. The culinary uses of peppers are endless, and the McLean County Master Gardeners are well known for utilizing ingredients from their gardens to prepare delicious dishes. At this event, they will demonstrate how to prepare some of their favorite recipes and offer tastings.
Peppers are a true decorative edible. They come in bright, sun-saturated colors, with their large, boxy globes or shiny ornaments covering the entire plant. Fruits are ripened when full color and easy to pluck from the plant. Hot peppers typically are harvested when red. However, this is not an indication of hotness.
Beyond those three categories, peppers offer additional benefits in that they are easy to care for and provide key vitamins when consumed. Peppers begin producing fruits after about two months with minimal care. Depending on the type, they offer either large or multiple fruits. Peppers do require consistent watering and need to be watered when temperatures are high and rain is limited. They will also benefit from a fertilizer treatment of 10-10-10 at first planting and again at the first flush of flowers, however, they will not produce fruit if over-fertilized. Nutritionally, for as few as 25-30 calories for a medium-sized fruit, you get all of the Vitamin A and C that you would need in an entire day.
Don't miss out the opportunity to explore this "must grow plant" and find out more about why it deserves this honor from IHA! This program will be held outdoors and is subject to cancellation due to inclement weather. Please bring a lawn chair! To register, visit go.illinois.edu/RegisterLMW or call the McLean County Extension Office at 309-663-8306. The ISU Horticulture Center located on Rabb Road in Normal, north of the University Golf Course, and across the road from Heartland Community College.




Labyrinth Outreach Services to Women Garage Sale
Labyrinth serves women from McLean County transitioning from prison back to our community. This garage sale is our largest fundraising event.
Friday, July 22 8-2
Saturday, July 23 8-1

First Christian Church parking lot
401 W. Jefferson
Bloomington, IL

Huge assortment of housewares, baby and children's items, craft supplies, furniture, clothing and much more!

In the July 14 2016 Printed Normalite:
Get the news sooner? Subscribe Here!
---
Bill Linneman
Sailing Down To Rio

Helen J. Leake's Gardeners Tips
Propagating woody stemmed plants
The Spectator
by Jim Bennett
2016: The Leap Year of Our Discontent

Capitol Facts by Rich Miller
Governor looks to improve 'messaging'

Classic Colcalsure
Another Fish Story

Normal Town Council Report
International Town/Gown Association Conference Attendees Address Council

Unit 5 School Board Report
No Report This Week

McLean County Board Report
by Steve Robinson
Regular Meeting This Week

Capitol Commentary from Senator Bill Brady
News from the Capitol
All schools will receive a major boost in funding


News_from_State_Rep._Dan_Brady


Statehouse Update from Jason Barickman
Stop-gap budget an historic investment in K-12 education

Publisher Ed Pyne - Pyne Needles
Wind farms issues back in the news


Chimperscage - by Alan Look



Best Look Magazine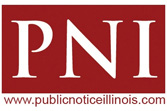 Mystery Photo, Legal Notices, Obituaries, Service Directory, School and Senior Information, and Classified advertisements
Pick up a copy for these stories and more.
---
No Report This Week
---
Check out Best Look Magazine!
---

Provost Janet Krejci accepts position at Marquette University
Combining the opportunity to lead one of Wisconsin's elite nursing programs with returning home to be closer to family, Illinois State University Vice President for Academic Affairs and Provost Janet Krejci announced she will leave the University in December to accept the position of dean of nursing at Marquette University in Milwaukee.
"This was a very difficult decision. My love of ISU runs deep and strong," said Krejci, who is originally from Wisconsin and formerly served as an administrator at Marquette. "I was not looking to leave. But given recent family issues, the idea of returning home to Wisconsin became more attractive as Marquette University continued to invite my return." Krejci will oversee the College of Nursing at Marquette, which offers undergraduate and graduate degrees in nursing.
"Though we are sad to lose our vibrant and inspiring provost, we understand fully her need to choose opportunities that bring her close to home and family," said Illinois State University President Larry Dietz. "The entire University community can express its deepest gratitude for Dr. Krejci's contributions to making Illinois State strong."
Krejci arrived at Illinois State in 2009 as the dean of the Mennonite College of Nursing (MCN) after working at Marquette for 20 years as a member of the faculty and administration.
Jan Murphy, who has been serving Illinois State as interim dean of the College of Applied Science and Technology (CAST), has been appointed interim vice president for Academic Affairs and provost beginning in January 2017. Murphy will serve in that capacity until a national search produces the University's next continuing provost.
"Dr. Murphy has a long and successful record of service to Illinois State," said Dietz. "Under her guidance, this will be a seamless transition."
No stranger to the Office of the Provost, Murphy served as an associate provost for the University for more than 10 years, including time as interim provost. Her Illinois State career spans more than 20 years at the department, college, and university levels. She served roles in CAST that include former assistant dean, associate dean, and chair of the Department of Family and Consumer Sciences. She also served as director of Campus Dining Services.






Lincoln's Festival in Bloomington to be held this weekend
Join in the festivities of Lincoln's Festival in Bloomington, July 15th through 17th! The festival is an event packed commemoration and celebration of Lincoln's continued connection to the Bloomington-Normal area in the years following the Civil War. Free activities at 7 various locations around the downtown Bloomington area promise to provide an exciting time for all ages and interests. Visitors will have opportunities to hear a variety of speakers share stories of Lincoln as a boy, a man, and as a lawyer. Abraham Lincoln, as portrayed by Kevin Wood, will also be speaking at various locations throughout the festival. If one watches, Mr. Lincoln can be seen walking around the park, the grounds of Burr House Bed and Breakfast, the McLean County Museum of history, David Davis State Historic Site, and IWU. Be sure and stop to meet him and chat!
Friday evening, on the downtown square, Encounters with Lincoln's Bloomington will showcase actors in period dress performing fascinating stories of local residents during Lincoln's life and time. Visitors on Saturday's events will be treated to skirmishes and demonstrations by the 10th Illinois Volunteer Calvary and a Civil War Encampment on the lawn of IWU. Saturday's special activities also include a delightful performance by the Illinois Shakespeare Festival Touring Company , a variety of interesting and enlightening presentations and stories about Lincoln, walking tours, music, children's and teen crafts, and movies. Civil war era crafters will demonstrate their skills and create their wares. Free activities are available for the whole family, including carriage and wagon rides. Food vendors will be present at Franklin Park.
Encounters with Lincoln's Bloomington:
Friday evening, enjoy dramatic storytelling that brings history off the written page and into real life. This living history program lets you experience how the Civil War profoundly changed America and the citizens of Lincoln's Bloomington. Actors in period costume tell the stories of soldiers, women, immigrants and others who struggled to "heal the wounds" and rebuild their lives after the fighting was over. But the war also gave rise to exciting, new opportunities that had never existed before. Five different vignettes are performed continuously, from 5-8 p.m., in the McLean County Museum of History, Ensenberger Condominiums, and Heritage Plaza on the downtown square.
McLean County Museum of History and Cruisin' with Lincoln on 66 Visitors Center:
Activities at the Museum include presentations "Abraham Lincoln in McLean County "by Bill Kemp, "The Anti-Slavery Movement in Black and White" by Jeanne Schultz Angel, a walking tour narrated by Greg Koos, a downtown scavenger hunt, children's crafts, and Lincoln Trivia. Bloomington-Normal is considered a Route 66 community as the internationally recognized highway runs through both the Town of Normal and the City of Bloomington. The visitor center, opened in 2015, includes one wing dedicated to Route 66 and one wing dedicated to Abraham Lincoln. You are invited to visit three new permanent exhibits "Lincoln in McLean County," "Cruisin' with Lincoln on 66," and "Making a Home."
Bloomington Public Library:
Visitors to the library will enjoy watching movies about Lincoln and listening to storytellers who inspire their listeners to feel and understand Lincoln as a boy, a man, and as a lawyer. Lincoln as Storyteller will feature Kevin Wood as Mr. Lincoln sharing some of his favorite stories, anecdotes, and jokes and explains why he used these as often as he did. "Lincoln in Illinois: Lawyer Lincoln and the 8th Judicial Circuit" will be presented by Don Chamberlain, who traveled and photographed the 8th Judicial Circuit and who will discuss Lincoln's life on the circuit. "Lincoln: The Boy and the Man: Our Memories Told Through Story" will be shared by local storyteller Mike Lockett, PhD. He will share Lincoln stories that he's collected over more than 40 years. Toe tapping music will include Dale Evans on the Dulcimer and our local Orpheus Mandolin Orchestra performing "Music of Lincoln and the American Civil War." There will also be crafts for the children. Saturday will also bring the announcement of the winners of the Lincoln page coloring contest! Be sure and bring a camera for a photo-op with Lincoln!
Franklin Park:
Throughout the day, Saturday, there will be free fun activities for children of all ages, including crafts, old time games, and face painting. The Illinois Shakespeare Festival Touring Company will present a delightful abridged performance of RODEO. Following, visitors will be honored with three interesting and enlightening presentations. Guy Faker, Lincoln historian and author, will present "The Republican Nomination 1860.2016" during which listeners will learn the similarities between the 1860 and 2016 elections. Following, author Tim Pletkovich will present "Civil War Fathers – Sons of the Civil War in WWII." It is the amazing story of eight American families whose fathers fought in the Civil War and whose sons and daughters fought in World War II. Thirdly, Abraham Lincoln, as portrayed by Wood, will present "From A Birth of Freedom to a New Birth of Freedom," in which he quotes from well known speeches while offering new and interesting perspectives. Listen to Civil War era music as performed by a crowd favorite, the Clinton Uke Crazies! Free carriage and wagon rides are available.
Burr House Bed and Breakfast:
All day events include interesting, authentic demonstrations of embroidering and quilting, dying and spinning, woodturning and potter, and gunsmith –longhunter. Lorton's Trading Post and Grandma's Kitchen will be there as well as Burr House tours and refreshments. These Civil War era crafters will demonstrate their skills and create their wares.
Illinois Wesleyan:
As part of the 10th Illinois Volunteer Cavalry Civil War Era Encampment, visitors will be treated to an exhibition of cavalry skirmishes between troops on the lawn of the Ames Library at IWU. There will be fascinating discussions, presentations, and exhibits such as Firearms, Saber and Fencing Tactics, Civil War Embalming, Drumming Signals Demonstration, and Creepy Crawly Things In Medicine-A nurse's perspective.
David Davis Mansion:
Come enjoy tours of the Mansion given by costumed docents in period dress! Docents use artifacts and stories about the Davis family to interpret the rich social and cultural history of America's western frontier from the 1850s through the 1880s.The Mansion is an impressive reminder of the important role that Illinois played in the nation's history when Abraham Lincoln was President.
Visit us on Facebook and on our website: www.lincolnsfestival.net for our full schedule of events.






Alan Look Photography - Bloomington - Normal's Best Look in Sports Action Photography
Images from recent games are available for viewing and purchase
Normal Community Ironmen, Normal Community West Wildcats, Ridgeview Mustangs, University High School Pioneers, Central Catholic Saints, Lexington Minutemen, ElPaso Gridley Titans, Illinois State University Redbird, Illinois Wesleyan Titan, State Farm Holiday Classic, McLean County Tournament, HOI Conference, Heart of Illinois
---
Historic North Street
---
---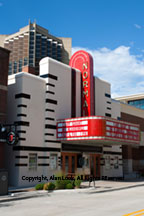 coming next to the Historic
Normal Theater
All seats $7• Refreshments $1
Doors open 6:30 pm • Showtime 7:00 pm
Prize drawing every night
Great cartoons before classic movies
Hotline: 454-9722

Tale of Tales
Fri & Sun • July 15 & 17 • 7 PM
From the bitter quest of the Queen of Longtrellis, to two mysterious sisters who provoke the passion of a king, to the King of Highhills obsessed with a giant Flea, these tales are inspired by the fairytales by Giambattista Basile. Mature Audiences / 133 min.

DRUNKEN MASTER
The Friday Night Late Show
Friday, July 15 • 10:30 PM
Unable to see eye to eye with his father, completely broke and with nowhere else to turn, young Wong Fei-Hung (Jackie Chan) grudgingly accepts the tutelage of Su Hua Chi (Siu Tien Yuen), a notoriously intoxicated martial arts master. Su Hua Chi teaches Wong the techniques of Drunken Boxing, an unusually fluid fighting style. Wong is then forced to put his new skills to the test when his father is targeted by deadly assassin Thunderleg (Jang Lee Hwang), who has never lost a fight. PG-13 / 111 min.

April and the Extraordinary World
Saturday, July 16 • 7 PM
Sunday, July 17 • 3 PM
In 1941, the world is radically different from the one we know from history books. Geopolitics has developed strangely: Napoleon V rules France and, for the last 70 years, scholars have been mysteriously disappearing, depriving mankind of their inventions. Without radio, television, electricity, aviation, and the combustion engine, the world is mired in outdated technology, dozing in the previous century's knowhow dominated by coal and steam. In this bizarre universe, Avril (Marion Cotillard), a teenage girl, Darwin (Philippe Katerine), her talking cat, Pops (Jean Rochefort), her grandfather, and Julius (Marc-André Grondin), a young scoundrel and police informer, go off in search of Avril's parents, two of the missing scientists. PG / 105 min. In French with English subtitles.
__________________________________


May
issue of Best Look Magazine Available
Best Look Magazine is a quarterly sports and leisure magazine featuring sports, events, and people primarily from McLean County. Every story has a photo and every photo has a story. The magazine is published by Alan Look Photography. Please check it out at your convenience at

http://bestlookmag.com.
Single issues availble

.
Free online Preview!
---
Normal Public Library Happenings
---
Need artwork for your home or office?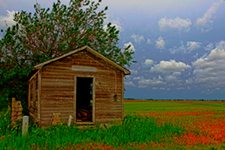 Check out the Canvas Gallery Wraps offered by Alan Look Photography!





Grandstand Line-Up Finalized For 2016 Illinois State Fair


Each year the Illinois State Fair aims to bring in various musical genres in the hopes of attracting music-loving fairgoers of all generations. This year, organizers of the Illinois State Fair are bringing a great lineup to the Grandstand stage.
Ticket prices for each of the shows at the 2016 Illinois State Fair are listed below:
Friday, August 12: Pat Benatar & Neil Giraldo and Melissa Etheridge - Tier 3 - $20 / Tier 2 - $25 / Tier 1 - $30 / Track - $30 / VIP - $42
Saturday, August 13: Meghan Trainor / Hailee Steinfeld / Common Kings - Tier 3 - $28 / Tier 2 - $33 / Tier 1 - $38 / Track $38 / VIP - $50
Sunday, August 14: Jake Owen / Old Dominion - Tier 3 - $15 / Tier 2 - $20 / Tier 1 - $25 / Track $25 / VIP - $37
Monday, August 15: New Odyssey - General Admission - $5
Tuesday, August 16: Dierks Bentley / Tucker Beathard - Tier 3 - $42 / Tier 2 - $47 / Tier 1 - $52 / Track $52 / VIP - $64
Wednesday, August 17: KISS / The Dead Daisies - Tier 3 - $49 / Tier 2 - $54 / Tier 1 - $59 / Track - $59 / VIP - $74
Thursday, August 18: Volbeat / Killswitch Engage / Black Wizard - Tier 3 - $10 / Tier 2 - $14 / Tier 1 - $18 / Track - $18 / VIP - $25
Friday, August 19: Cole Swindell / Kane Brown / LANco / Jon Langston - Tier 3 - $18 / Tier 2 - $23 / Tier 1 - $28 / Track $28 / VIP - $40
Saturday, August 20: Little Big Town / David Nail - Tier 3 - $27 / Tier 2 - $32 / Tier 1 - $37 / Track $37 / VIP - $49
Sunday, August 21: ZZ Top / Gregg Allman - Tier 3 - $34 / Tier 2 - $39 / Tier 1 - $44 / Track $44 / VIP - $54
All tickets are now on sale via Ticketmaster.




Build-It-Yourself Composter Workshop to be held July 23
The Ecology Action Center continues it summertime water-conserving and waste- reduction workshops in July for your garden, landscape or small farm. EAC provides all the materials, equipment, and training so that each participant goes home with a high-quality unit and all the knowledge necessary to use it, at a very low price.
A composter workshop is set for Saturday, July 23, from 9:00-10:30 a.m. with a choice of a larger composter constructed of repurposed wood pallets or a pair of smaller composters made of modified 30-gallon plastic bins. Workshop fees are $15 ($10 EAC member) for the pallet-composter and $20 ($15 EAC member) for the pair of smaller bins. All participants also receive a 1-gallon kitchen compost pail. Backyard composting is the easiest way to reduce garbage from home using natural processes to convert food and fiber waste into valuable organic fertilizer, rich in soil nutrients.
Workshop space is limited and pre-registration is required; online registration is available at ecologyactioncenter.org.



NVON Annual Conference to be held in uptown Normal July 20 & 21
McLean County Home and Community Education is happy to announce that our state organization, Illinois Association for Home and Community Education will host the National Volunteer Outreach Network (NVON) Annual Conference at the Marriott in uptown Normal, July 20 and 21. Other states participating include WI, WV, SC, IN, KY, AR, and NC. The theme this year is Touching Lives Worldwide, "Inspiring Women Everywhere." Seminars, trips, tours and workshops are offered to attendees.
The public is welcome to come and visit the vendor area that will be of interest to all. They will be open from 8-11:45 a.m. and 12:45-6 p.m. on Wednesday, July 20 and 8-11:45 a.m. and 12:45-5 p.m. on Thursday, July 21. It will be located in room Redbird A, off the lobby. Represented will be: The Garlic Press, Usborne Books & More; DebB Does Designs; Premier Designs Jewelry; Phil's Phorks(gift items made of forks); Earth-N-Wood; IAHCE; Dianne Ruff Wheat Weavers; Route 66 Museum; Crystal Mountain Gifts; and Little Louetta by Walter Parker Designs (clothing and accessories for little girls).