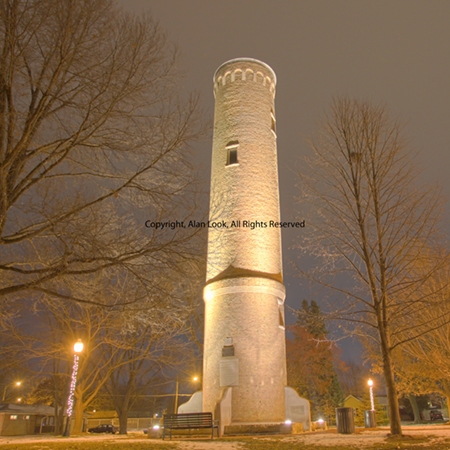 Stop by our office in Normal at:
1702 W. College Avenue, Suite G, Normal, Illinois 61761
Tower Park
---
Buy your copy today!

Every Photo has a Story, every Story has a Photo
A publication by Alan Look Photography
McLean County's Sports and Leisure Magazine
Published Feb 15, May 15, Aug 15, Nov 15

Sports Photos
Photo Reprints from
Alan Look Photography

---
Pick up a copy of the current Normalite for Senior and Normal Township event listings.
---
---
---




McLean County Board Report


Enterprize Zone expanded in downtown Bloomington
Matt Sorensen, Chairman
Recording Secretary: Judith A. LaCasse



No meeting this week



---





Women's Christmas Celebration to be held December 6


Ticket sales for the 2014 Women's Christmas Celebration are now on sale at Broadview Mansion, 1301 S. Fell Avenue, Normal. Tickets are $20 each and include breakfast. The Women's Christmas Celebration will be held on December 6, from 8 to 10 a.m. at the Marriott Hotel and Conference Center in Normal.
On-line ticket sales are available. You may also order tickets by mailing your check to the mansion with an enclosed self addressed, stamped envelope. Or you may call them to place your order and they will hold your tickets at the event ticket table for payment and pick up.
This year, Kendra Smiley will inspire us with her wit and wisdom! Kendra is an author, speaker, and a radio / TV show host.
In addition, local artisans have been invited to display their beautiful work as centerpieces. After the event, you will be invited to browse and shop, with all proceeds going to support the artists.
If you have questions, call 309. 452. 6710.




Sing-A-Long with Illinois Wesleyan Choirs to Handel's 'Messiah' Dec. 3


Illinois Wesleyan University will present a Sing-A-Long of the "Christmas" portion of George Frideric Handel's "Messiah" on Wednesday, Dec. 3 at 11 a.m. in Evelyn Chapel.
First performed in Dublin in 1742, "Messiah" has become one of the most well known choral works in Western music.
The Dec. 3 performance will feature Illinois Wesleyan's Collegiate and University Choirs, as well as faculty soloists: Visiting Assistant Professor of Music Jamie-Rose Guarrine, Assistant Professor of Music William Hudson, Visiting Assistant Professor of Music Robert Mangialardi, Adjunct Instructor Jennifer Hilbish-Schuetz, and Senior Operations Coordinator for the School of Music Jane Smolen.
The concert will be conducted by Provost Jonathan Green, and accompanied by University Organist Susan Klotzbach and Visiting Assistant Professor Lisa Nelson on violin.
Scores will be available for audience members to sing-a-long to Handel's holiday masterpiece.





Totten Family Honored With Usta/Midwest Section Family Of The Year Award


The Joe Totten Family of Bloomington, Illinois, will receive the 2014 USTA/Midwest Section Family of the Year Award at an awards banquet on Friday, December 5 during the 2014 USTA/Midwest Section Annual Meeting in Indianapolis, Indiana.
The Joe Totten Family has promoted and perpetuated the development of tennis in the Mid-South Illinois Tennis Association for several years. Joe works with both junior and adult tennis players at a local tennis facility. Joe coordinates the USTA Jr. Team Tennis program in his area, offers USTA sanctioned tournaments, and provides tennis outreach in local schools. He also is the Mid-South Illinois Tennis Association Boys' and Girls' 12 Team Cup Coach.
Chris, Joe's wife, supports Joe by assisting with tournaments and programs he coordinates. She also is responsible for driving their three children – all active tennis players – to lessons and tournaments. Chris also helped with the development of the tennis web page for their children's high school team.
Their children, Sam, Alex and Abby, are accomplished tennis players. Sam is playing college tennis as a freshman at Augustana College in Rock Island, Illinois. Alex is playing high school tennis and both Alex and Abby are ranked Mid-South Illinois Tennis Association junior players. All three children have helped at various times with lessons and support at the local tennis facility.
Joe and his family were recognized as the 2014 Mid-South Illinois Tennis Association Family of the Year. The family exemplifies the positive aspects of the sport of tennis in their community and throughout the District.
The Family of the Year Award is presented annually to the family in the USTA/Midwest Section that has contributed the most toward tennis through the years. The family members are all involved in tennis, serving their local area or district in promoting and perpetuating the development of tennis on all levels.






Ceramic and Glass Sales Dec. 5 and 6 at ISU


Original ceramic and glass artwork will be available for purchase through the School of Art at Illinois State, Friday and Saturday, Dec. 5 and 6.
Ceramics by students in the School of Art will be on sale from 8 a.m. to 5 p.m. Friday, Dec. 5, in the Airport Lounge area in the Centennial West building. Items can be purchased with cash or check. The ceramics sale is organized by the Students Independent League in the Ceramic Arts.
Original blown and sculpted glass works by Illinois State University undergraduate and graduate art students will be available for purchase from 9 a.m. to 5 p.m. on Saturday, Dec. 6, at the University's Glass House.
Glass blowing demonstrations will take place throughout the day. Items may be purchased by cash or check. The Glass House is located near the Ropp Agriculture Building at the corner of Willow and Main in Normal.






December Green Drinks Environmental Networking Event Dec. 2


Green Drinks is an informal, social networking group for people working on or interested in environmental issues. Green Drinks groups meet in over 500 cities across the globe. The groups have no political affiliation and generally no agenda. They serve as a forum for environmental professionals and other community members to meet, socialize and share ideas. The Ecology Action Center holds Green Drinks in Bloomington-Normal on the first week of every month.
The November Green Drinks will take place Tuesday, December 2 at 5:30 p.m. at Medici and will feature a presentation by Jason Shoemaker of the ParkLands Foundation. Jason, the Land Steward for ParkLands Foundation, has been involved in a number of conservation and preservation projects in the middle and upper Mackinaw Valley watershed. ParkLands Foundation protects and restores natural lands in the Mackinaw River valley of McLean and Woodford counties. Its goal is to create a network of conservation lands corridors along the Mackinaw River and its tributaries.
The public is invited to attend Green Drinks; the group meets at Medici in Uptown Normal, in the small private room to the left of the lobby. For more information on Green Drinks, contact Michael Brown at the Ecology Action Center at (309) 454-3169 x.11 or mbrown@ecologyactioncenter.org.






In The November 27 2014 Printed Normalite:
Get the news sooner? Subscribe Here!
---
Bill Linneman
A Submarine Re-Surfaced

Helen J. Leake's Gardeners Tips
How to Winterize your Lawn Mower

The Spectator by Jim Bennett
Ebenezer Scrooge Misunderstood

Capitol Facts by Rich Miller
Who will Bruce Rauner bring in to help run the government?

They Call me Spence
The power of song

Classic Colcalsure
Big Red Barn

Normal Town Council Report
by Steve Robinson
No meeting this week

Unit 5 School Board Report
by Steve Robinson
No meeting this week

McLean County Board Report
No meeting this week

Capitol Commentary from Senator Bill Brady
...

News_from_State_Rep._Dan_Brady
Subpoenas issued for Neighborhood Recover Initiative investigation

Publisher Ed Pyne - Pyne Needles
Local schools decorate for 'Festival of Trees'

Chimperscage - by Alan Look

A New Best Look Magazine arrived November 15th!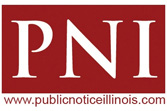 Mystery Photo, Legal Notices, Obituaries, Service Directory, School and Senior Information, and Classified advertisements
Pick up a copy for these stories and more.
---
---

Check out Best Look Magazine!
May issue now available




---



Seminars on Starting a New Business Nov. 18 and Dec. 16 at ISU


The Illinois Small Business Development Center at Illinois State University is holding a seminar for those wanting to start their own business. There will be two seminars held from 6 to 8 p.m. on Tuesday, Nov. 18, and Tuesday, Dec. 16, in the State Farm Hall of Business, room 430. The program, which will be the same both nights, is intended for those not yet in business. The event is free and open to the public. Seating is limited and registration is required. Register online at www.sbdc.ilstu.edu.
Topics that will be covered during the seminar include registering a business name, licenses and permits, obtaining a tax ID number, forms of insurance, record keeping, choosing a legal form of ownership, tax issues and how to compute a break-even point for a new business.
The program has been developed through a partnership between the U.S. Small Business Administration, the Department of Commerce and Economic Opportunity and the Illinois Small Business Development Center at Illinois State University.
For further information, or to make appropriate arrangements for special accommodations, contact the center two weeks in advance. Register online at www.sbdc.ilstu.edu or call (309) 438-3610.





Club News





Normal Unit HCE Christmas Party Dec. 6


The Normal Unit HCE Christmas Party, will be Saturday, Dec. 6th, at First Christian Church in Bloomington, from 9:30 to 11:30. Tickets are $7. There will be a brunch. Attendees will do "Make It and Take It'.


Irish Heritage Society Book Club to meet December 4
The Irish Book Club is having a social at 11:30, Thursday, December 4, at Maggie Miley's. You don't have to be a Book Club member to attend. All are welcome! Please RSVP.
To find out more about the Irish Book Club and the January book of the month, see our website: http://www.irishheritagesociety.net/3/miscellaneous11.htm
The Irish Heritage Society October minutes as well as annual meeting minutes are on our website at: http://www.irishheritagesociety.net/3/miscellaneous10.htm




GFWC Woman's Club Christmas Potluck is Tuesday, Dec. 9th


GFWC Illinois' Mclean County Woman's Club will meet for a Christmas Potluck on Tuesday, December 9 at 6:00 p.m., at the home of Nancy Scott. The McLean County Woman's Club projects include Birthday Parties for the Bloomington Rehab Center, Birthday Sacks for the Homes of Hope residents, Craft Day for the Homes of Hope residents, collection of comfort items for the Salvation Army, Home Sweet Home Ministries, and domestic violence shelters, collection of socks for a local Domestic Violence Center, collecting school supplies, greeting cards, cancelled stamps, pop tabs, aluminum cans, coupons, and ink cartridges for ongoing projects. For more information call 663-6933. All women are welcome.




HCE units to celebrate the holidays


McLean County Association for Home and Community Education will hold a holiday brunch on Saturday, December 6, 9:30 a.m. at 1st Christian Church, 401 W Jefferson St., Bloomington. Members and guests may participate in make-it, take-it workshops. A program on nativities will be given by Charline Watts. Attendees may bring their nativities for display. For more information and tickets: 309-378-4440 or 309-963-5552.
Some HCE units will also meet individually and are open to the public.
Downs Unit: 9:30 a.m. Dec 2, Sugar Creek Nursing Home to sing carols; 10:30 a.m., David Davis Mansion tour; lunch to follow at Tony Roma's; 309 962 2121.
Eastsiders Unit: 10 a.m. Dec 5, , Children's Home + Aid Children's Foundation, 403 S State St, Bloomington to deliver items purchased gifts for children; 11 a.m. lunch at Jim's Steakhouse; 309 378-4440
Towanda Unit: 6:30 p.m. Dec 8; Towanda Community Building; potluck supper- meat, table service, drinks furnished; $10 gift exchange and Christmas Bingo; RSVP by Dec 6, 815-579-1650; hostesses: Joann Steinberg, Clara Lehan, Robin Pearson, Bev Hornickel.
Dry Grove Unit: 9:30 a.m. Dec 11, Denney's in Normal; brunch followed by games led by Joyce Yoder; $2 gift exchange; 309 963 5552.
Night Owls Unit: 6:30 p.m., Dec 17; 308 Fieldcrest Ct, Normal; more information: 309 275-6723.















Alan Look Photography - Bloomington - Normal's Best Look in Sports Action Photography
Images from recent games are available for viewing and purchase
Normal Community Ironmen, Normal Community West Wildcats, Ridgeview Mustangs, University High School Pioneers, Central Catholic Saints, Lexington Minutemen, ElPaso Gridley Titans, Illinois State University Redbird, Illinois Wesleyan Titan, State Farm Holiday Classic, McLean County Tournament, HOI Conference, Heart of Illinois
---
Historic North Street
---
---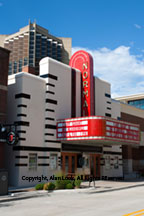 coming next to the Historic

Normal Theater




All seats $7 • Refreshments $1
Doors open 6:30 pm • Showtime 7:00 pm
Prize drawing every night
Great cartoons before classic movies
Hotline: 454-9722



PLANES, TRAINS AND AUTOMOBILES
Thur & Fri • Nov. 27 & 28
Thanks to the impeccable chemistry between Steve Martin and John Candy, as well as a deft mix of humor and heart, Planes, Trains and Automobiles is a hilarious, heartfelt holiday classic. (R/92 min.)

GONE WITH THE WIND
Sat & Sun • Nov. 29 & 30
A manipulative Southern belle carries on a turbulent affair with a blockade runner during the American Civil War. (G/222 min.)

WHITE CHRISTMAS
Thur & Fri • Dec. 4 & 5
A successful song-and-dance team become romantically involved with a sister act and team up to save the failing Vermont inn of their former commanding general. (1954/120 min.)

A CHRISTMAS CAROL
Sat, December 6 • 1:00 PM
FREE dress up show! An animated retelling of Charles Dickens' classic novel about a Victorian-era miser taken on a journey of self-redemption, courtesy of several mysterious Christmas apparitions. (PG/2006/96 min.)

NATIONAL LAMPOON'S CHRISTMAS VACATION
Thur - Sun • Dec. 11-14
The Griswold family's plans for a big family Christmas predictably turn into a big disaster. (1989/PG-13/97 min.)

IT'S A WONDERFUL LIFE
Thur - Sun • Dec. 18-21
Wednesday, Dec. 24
An angel helps a compassionate but despairingly frustrated businessman by showing what life would have been like if he never existed. (1946/130 min.)

RAIDERS OF THE LOST ARK
Fri & Sat • Dec. 26 & 27
Archeologist and adventurer Indiana Jones is hired by the US government to find the Ark of the Covenant before the Nazis. (PG/1981/112 min.)



__________________________________


May issue of Best Look Magazine Available
Best Look Magazine is a quarterly sports and leisure magazine featuring sports, events, and people primarily from McLean County. Every story has a photo and every photo has a story. The magazine is published by Alan Look Photography. Please check it out at your convenience at http://bestlookmag.com. subscriptions and single issues availble

.




Electronic issue is free!



---
Normal Public Library Happenings
---
Need artwork for your home or office?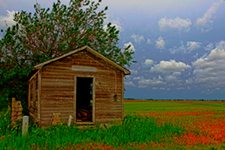 Check out the
Canvas Gallery Wraps offered by Alan Look Photography
!
---








30th Annual Printmakers' Exhibition and Sale to be December 5


The 30th annual Printmakers' Exhibition and Sale will be held from 8 a.m. to 5 p.m. Friday, Dec. 5, in room 127 of Illinois State University's Center for the Visual Arts. All sale items are original artworks by Illinois State students, faculty, staff and visiting artists.
Hundreds of prints will be on display with most prices ranging from $2 to $50. Payment may be made by cash, check or credit card. All proceeds will support Illinois State's printmaking program. Proceeds from selected items will support student participation in conferences through the Printmaking Student Travel Fund.
There will be a silent auction with prints from artists Sarah Smelser, Morgan Price, Veda Reves, Judy Glantzman and Rudy Pozzatti. For more information or to view the silent auction prints, visit http://normaleditions.illinoisstate.edu/printsale2014.html.
Written bids may be submitted before and during the sale to the cashiers or by emailing normaleditionsworkshop@IllinoisState.edu. Winners will be announced at 5 p.m. that day and they need not be present.





'Tis the Season at Planetarium starting Dec. 5


The Illinois State University Planetarium will present the holiday show 'Tis the Season, running weekends from Friday, Dec. 5, through Saturday, Dec. 20. Show times are Friday evenings at 7:30 p.m. and Saturdays at 2 p.m.
'Tis the Season, narrated by National Public Radio's Noah Adams, recounts the historical, religious, and cultural rituals practiced during the time of the winter solstice. The show explores Christian, Jewish, Egyptian, Roman, pagan, Celtic, Nordic and Hopi traditions. 'Tis the Season also looks at some of the more light-hearted seasonal traditions, from kissing under the mistletoe to songs about lords a-leaping and ladies dancing.
Admission to 'Tis the Season is $4 for adults, $3 for children ages 5 to 12 and seniors, and $2 for children ages 3 to 4. For more information call the Planetarium's Skyline at (309) 438-5007 or visit http://www2.phy.ilstu.edu/~trw/planet.html.





Journey to the Manger


Christ Lutheran Church will present Journey to the Manger on Sunday, December 14 from 5:00-7:30 p.m.
This live nativity tells the story of the journey Mary and Joseph took so many years ago. Each tour lasts 20 minutes
and will feature live drama, music, singing, and barnyard animals. These tours are free and open to all ages.
Free hot chocolate and cookies are available for everyone after your tours. Tours run on a continually basis between hours
of 5:00-7:30 p.m. For more information or if you have questions, contact Christy Malinowski at 309-452-5609 ext.6 or visit
our church website at www.christlutherannormal.org.



Sign up for Salvation Army Bell Ringing


It will soon be that time of year again to hear those bells a ringing. The 2014 bell ringing dates are November 14 through December 24. The website to register to ring bells is up and running! Please visit www.ringbells.org and select Bloomington, Illinois as the location. It is a very user-friendly site, as you are able to select your location and then the date and time you would like to ring. It is a great way to give back this holiday season. If you do not have internet access, you can call Angie Fulton Development Director at 309-829-9476 to sign up through the office.
The Salvation Army utilizes the dollars raised throughout the Christmas season, to maintain its programs throughout the year. Salvation Army programs include:
• Food Pantry
• Comprehensive Emergency Assistance Program (rent/mortgage, utility, prescription, fuel, clothing assistance)
• Safe Harbor Homeless Shelter
• Youth programs (including summer camp, youth nights, open gym)
In 2013, The Salvation Army of McLean County distributed over 1,200 food baskets and over 22,000 toys to area families in need. Over 500 winter coats were distributed to McLean County residents in need of warmth. Each year, The Salvation Army provides over 20,000 nights of lodging and 50,000 meals and we have seen the numbers continue to grow. Volunteers are desperately needed to fulfill our Christmas fundraising needs, so help us out and sign up today!