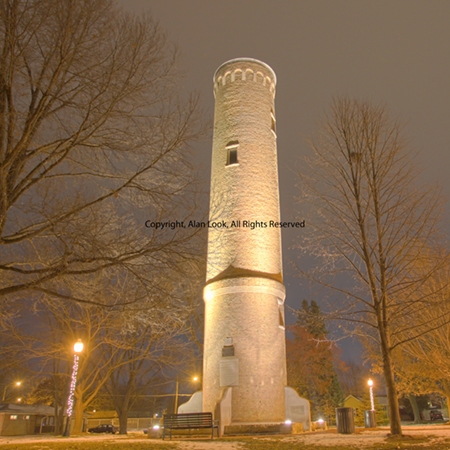 Stop by our office in Normal at:
1702 W. College Avenue, Suite G, Normal, Illinois 61761
Tower Park
Our Publications:
The Normalite
The Quill (serving Carlock, Hudson & Danvers)
Chenoa Town Crier
Gridley Times
Lexingtonian
Ridgeview Review
Heyworth Buzz
LeRoy Leader
---
Buy your copy today!

Every Photo has a Story, every Story has a Photo
A publication by Alan Look Photography
McLean County's Sports and Leisure Magazine
Published Feb 15, May 15, Aug 15, Nov 15

Sports Photos
Photo Reprints from
Alan Look Photography

---
Pick up a copy of the current Normalite for Senior and Normal Township event listings.
---
---
No Meeting This Week
---
McLean County Board Report

Matt Sorensen, Chairman
Recording Secretary: Judith A. LaCasse


No Meeting This Week
---
Bakers Needed for the 4-H Alumni Sponsored


Bake-Off Auction at the McLean County Fair
Check-in will be from noon to 1 p.m. in Cloverleaf Hall on Saturday, August 8. Judging will take place from 1-2 p.m. Presentation of Awards and Auction begin immediately following the Sr. Fashion Revue.
All adults past 4-H age are allowed to enter. Each baked good will be judged unless you specify that you do not want your item judged.
CATEGORIES
Cake
Cookies – one dozen
Candy – 12 pieces
Pies – Cherry, Apple, All Other Fruit
Breads – yeast bread loaf, all other yeast breads, quick breads/muffins (no yeast)
All other desserts – Buckles, Cobblers, Crisp, Bars
Please Note: All entries should be placed in a disposable container.
All entries will be auctioned off. No cheesecakes or dairy needing refrigeration.
All money raised from this event helps to support 4-H in McLean County.





Young At Heart Day is Thursday, August 6 at the McLean County Fair


Young At Heart Day will be held at the McLean County Fair on Thursday, August 6th at the Interstate Center in Bloomington from 8:30 to 11:30am. Those aged 60 and over have free gate admission and parking until noon and the event is free.
Free refreshments will be available as well as 16 booths serving seniors with educational information. Entertainment will be provided all morning starting with the Dynamics, a vocal singing group, and followed by the Pitiful Pickers, a banjo band from Paxton, IL. There will be plenty of opportunities to dance or just enjoy watching the dancing. Emcee Mike Meyers will be returning as host and he will have many door prizes to award to audience members throughout the morning.
Young At Heart Day at the fair is sponsored by McLean County Home and Community Education (HCE).





Normal West HS Wind Ensemble receives special recognition in Australia


The Normal West High School Wind Ensemble accepted an invitation to the World Projects Australia International Music Festival in Sydney from June 28 through July 4. During the festival, they performed for international audiences in the Concert Hall at the Sydney Opera House, in Verbrugghen Hall at the Sydney Conservatorium of Music, and outside the National Maritime Museum at Darling Harbour. As a result of the band's outstanding performances in these venues, they were one of three ensembles (and the only band) selected by a panel of adjudicators to give a Command Performance at the Festival's Closing Concert on July 3. This performance took place in front of a public audience and all festival participants in the historic Sydney Town Hall, a beautiful venue that was home to the city's Symphony prior to the construction of the Opera House. The Wind Ensemble also received a Gold rating for its performances throughout the week.
As a part of the Australia International Music Festival, the Wind Ensemble was one of twenty-seven ensembles to perform in a series of fourteen concerts in five venues over the course of one week. Other ensembles were from the United States, New Zealand, China, Indonesia, and various parts of Australia.
In addition to its performances, the Wind Ensemble enjoyed being American ambassadors to other international ensembles, particularly joining a choir from New Zealand to sing American pop hits on the Opera House steps and having an exchange rehearsal with another band from Western Australia. Other trip highlights included views of the city from atop the Sydney Tower Eye, visiting Australia's beautiful Blue Mountains, and petting and feeding native Australian animals including koalas, wallabies, and kangaroos at Featherdale Wildlife Park. The ensemble returned home in time for 4th of July fireworks on Saturday.
Lisa Preston and Ryan Budzinski are the Wind Ensemble conductors



In July 16 2015 Printed Normalite:
Get the news sooner? Subscribe Here!
---
Bill Linneman
The Shark Bites

Helen J. Leake's Gardeners Tips
Too much wet weather is hampering the plants

The Spectator by Jim Bennett
Sarah Palin Decides Not to Run

Capitol Facts by Rich Miller
Another very weird day in Illinois government

Classic Colcalsure
Garden Fresh

Normal Town Council Report
No Report This Week

Unit 5 School Board Report
Board Approves Class Rank Change; Settles With Fired Union Drivers

McLean County Board Report
by Steve Robinson
No Report This Week

Capitol Commentary from Senator Bill Brady
Governor Rauner introduced a legislative package

News_from_State_Rep._Dan_Brady
Thank you for your confidence in me

Statehouse Update from Jason Barickman
Budget battle continues

Publisher Ed Pyne - Pyne Needles
Living legend at the CornCrib

Chimperscage - by Alan Look

A New Best Look Magazine arrived May 15th! - The 2 Special Editions chronicalling the State Final runs by Ridgeview and Normal Community boys basketball teams are still available!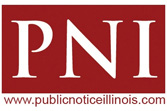 Mystery Photo, Legal Notices, Obituaries, Service Directory, School and Senior Information, and Classified advertisements
Pick up a copy for these stories and more.
---
Board Approves Class Rank Change; Settles With Fired Union Drivers



Members of Normal-based Unit 5 School Board unanimously approved changing how students are ranked as their high school careers come to a close. Currently, students are ranked numerically, posting how they finished in comparison to their classmates. Beginning with the Classes of 2016, 2017, and 2018, student rank will be determined by total grade points using all classes. Students will receive an individual Grade Point Average.
As part of the change, and beginning with members of the Class of 2016, high achieving students will receive Summa Cum Laude and Magna Cum Laude designations which will be based on GPA. The district will also award Valedictorian and Salutatorian designations based on class rank.
Also as a result of the change, and beginning with the Class of 2019, class rank will no longer be calculated or reported. Summa Cum Laude and Magna Cum Laude designations will be awarded for the Class of 2019 and all subsequent graduating classes. Summa Cum Laude designations will be awarded to students whose GPA is 5.1 or higher. Magna Cum Laude designation will be awarded to students whose GPA falls between 4.85 – 5.099.
"No longer reporting class rank will benefit our students," Board Member Denise Schuster explained to her fellow Board members.
Salary Increases For Specific Employees Approved: Board members also unanimously approved salary increases for Certified Administrators, Non-Certified Administrators, EOP Exempt, Technology, Occupational Therapist and Physical Therapists, and/Occupational Therapist Assistants, and Physical Therapist Assists, Medical Personnel and Educational Support Staff.
The unanimous vote approved a 30 cent increase on the salary schedule. In addition, District Administration is recommended managers at the elementary level see their pay be increased by ten cents, managers at the middle school level by 15 cents, and at the high school level by 20 cents.
District-Pepsi Deal Draws Ire From Ra-Jac Distributing: By an unanimous Board vote, Unit 5 entered into an agreement with the local Pepsi distributorship to make Pepsi the exclusive beverage served at Unit 5 schools. The agreement will last for seven years and bring in approximately $850,000 into the district. Part of the agreement includes Pepsi removing sugary carbonated drinks from the schools.
It was an agreement that didn't go down well with local distributor, Ra-Jac Distributing, who sent two representatives to the meeting and spoke during public comments. Among the concerns raised by Kevin Goodwin, plant manager for Ra-Jac Distributing, were that Ra-Jac has provided product to the district for 20 years, but as a result of the vote will have product he estimated as being "tens of thousands of dollars" worth that had been ordered but now will not be distributed.
Over those 20 years, Goodwin explained, Ra-Jac Distributing had been providing bottled water and juice to Normal Community High School and Normal Community West High School, and to Chiddix, Evans, Kingsley and Parkside Junior High Schools. Those schools will now be serviced by the district's agreement with Pepsi.
Goodwin said the beverage distributor found out about the district's decision just 2 ˝ hours before the meeting's 7p.m. start. "We're very small," Goodwin said, explaining Ra-Jac Distributing has just 20 employees. "We weren't given a chance to match the offer. We would have been more than willing to do so."
Dr. Mark Daniel, district superintendent, said Unit 5 had been studying changing distributors for the last four years. He said keeping Ra-Jac Distributing updated on the situation would have been the responsibility of the district's Food Service department.
"We need to find out how communications, or the lack of communication between us and Ra-Jac happened," Daniel said.
Although the vote was unanimous, Board Members Gail Ann Briggs and Mike Trask paused momentarily before casting their votes.
Board Approves Settlement With AFSCME-Represented Drivers: Board members unanimously voted to approve a settlement with bus drivers represented by the American Federation of State, County, and Municipal Employees (AFSCME) paying $28,000 to drivers represented by the union who were dismissed by the district. The settlement ends a long-simmering dispute which began in 2012 when the district voted to use Cincinnati, Ohio-based First Student Bus Company to transport students while bus drivers and monitors were in the midst of negotiating their first union contract with Unit 5.
Following their dismissal, drivers and monitors were informed they could apply with First Student to continue doing their jobs. A ruling by the 4th District Appellate Court found Unit 5 had legitimate reasons for switching companies and thus did not discriminate against the drivers.
NCHS Assistant Principal To Become Sugar Creek Principal: Nikki Combs, an assistant principal at Normal Community High School, was introduced to Board members by David Bollman, NCHS Principal, for her being promoted to principal at Sugar Creek Elementary School effective July 1. Bollman also introduced Melanie Aslinger, a Special Education teacher at NCHS as a new assistant principal there.
Next Board Meeting Is Aug. 12: There will be no second meeting for the Unit 5 School Board this month. The Board's next meeting will be on Wednesday, Aug. 12 at District Headquarters, 1809 W. Hovey Ave. The meeting will start at 7p.m.


---
Check out Best Look Magazine!
---

Alan Look Photography - Bloomington - Normal's Best Look in Sports Action Photography
Images from recent games are available for viewing and purchase
Normal Community Ironmen, Normal Community West Wildcats, Ridgeview Mustangs, University High School Pioneers, Central Catholic Saints, Lexington Minutemen, ElPaso Gridley Titans, Illinois State University Redbird, Illinois Wesleyan Titan, State Farm Holiday Classic, McLean County Tournament, HOI Conference, Heart of Illinois
---
Historic North Street
---
---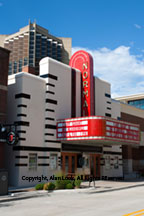 coming next to the Historic

Normal Theater




All seats $7• Refreshments $1
Doors open 6:30 pm • Showtime 7:00 pm
Prize drawing every night
Great cartoons before classic movies
Hotline: 454-9722

The Wolfpack
Thur-Sun • July 16-19
Locked away from society in an apartment on the Lower East Side of Manhattan, the Angulo brothers learn about the outside world through the films that they watch. Nicknamed the Wolfpack, the brothers spend their childhood re-enacting their favorite films using elaborate homemade props and costumes. With no friends and living on welfare, they feed their curiosity, creativity, and imagination with film, which allows them to escape from their feelings of isolation and loneliness. Everything changes when one of the brothers escapes, and the power dynamics in the house are transformed. The Wolfpack must learn how to integrate into society without disbanding the brotherhood. R / 80 min




__________________________________


May issue of Best Look Magazine Available


Best Look Magazine is a quarterly sports and leisure magazine featuring sports, events, and people primarily from McLean County. Every story has a photo and every photo has a story. The magazine is published by Alan Look Photography. Please check it out at your convenience at

http://bestlookmag.com.
Single issues availble

.




Free online Preview!



---
Normal Public Library Happenings
---
Need artwork for your home or office?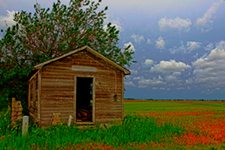 Check out the Canvas Gallery Wraps offered by Alan Look Photography!



Cultural Festival a Day of Family Fun, July 25 at the ISU Ballroom


The fun-filled Cultural Festival will celebrate 36 years as a community summer tradition on July 25 at the Illinois State University Ballroom in the Bone Student Center. Admission and parking is free.
The festival's primary purpose is to promote and foster appreciation for a variety of cultures through entertainment and educational activities. It's also a forum for other community organizations to promote and conduct positive activities for civic, patriotic, educational and social purposes. It is further intended to provide good, wholesome fun activities and entertainment in a family atmosphere.
The free festival is a wonderful time with a little bit of something for everyone. One festival highlight is the main stage entertainment, featuring nonstop performances and activities throughout the day.
The lineup of talent will be an exciting mix this year, ranging from the Sugar Creek Cloggers to the sounds of Chicago's top Reggae band local favorite the band known as Iffical. The Children's Village is another big hit with both parents and youngsters. The village is a special kid zone filled with fun activities and crafts, a big bounce house and face painting by the Zoo Lady.





Central Illinois Water Gardeners Parade of Ponds to be held Saturday, July 25


The Central Illinois Water Gardeners Parade of Ponds pond walk will be Saturday, July 25th from 9 am to 4 pm, rain on shine. Proceeds from the walk will benefit our project at the Community Cancer Center in Normal. View private water gardens and enjoy the essence of tranquility that a water feature can add to the landscape.
Central Illinois Water Gardeners is a local organization which meets monthly on the second Saturday. Members share in education about all aspects of water gardening. We take field trips to visit water garden shows and to shop for plans and fish. In alternating years we sponsor a pond walk and the next year we do a community water garden project. Past projects include building a pond at Scotchwood Nursing Home, the pond at Miller Park Zoo, pondless waterfalls at both Bloomington Junior High School and the Unity Center in Normal.
Tickets are $10 and will go on sale starting July 4 at local nurseries. Additional info at www.CIWG.org






Updated Constitution Trail Maps now available


New Constitution Trail maps Maps are now available at Normal Parks & Rec Dept., Normal Public Library, Vitesse Cycle Shop & Often Running, Bloomington Parks & Rec, Bloomington Public Library, Bloomington Cycle & Fitness, Wilson Cycle and Fleet Feet Sports.
Volunteers with The Friends of the Constitution Trail updated the map as part of a larger way finding project for the Trail. For the first time North-South and East-West branches of the Trail are named.
As part of the 25th Anniversary celebration of the Trail last year, a way finding project was initiated. The Friends of the Constitution Trail have worked in conjunction with the City of Bloomington and the Town of Normal to complete this project. Later this summer, new signs will begin appearing along the Trail, providing direction to new Trail users, as well as long time users.
"People using the Trail for the first time will have a better sense of where they are," said Dan Steadman, President of the Friends of the Constitution Trail. "Long time users will also benefit from the way finding and new maps by having a better sense of how far it is to the next major destination, such as Uptown or Tipton Trails Park or exploring a branch of the trail that they haven't visited previously."
Materials for the project are being fully funded by the Friends of the Constitution Trail. Installation will be handled by the Parks maintenance employees from each municipality.
The last version of the map was printed in 2013. The update includes all additions to the trail since that time plus the currently under construction Route 66 Bike Trail and some other proposed routes.
The Friends of the Constitution Trail is a not-for-profit advocacy group working to expand and beautify the Trail.






The Wizard of Oz playing at Little Theatre




Sullivan, IL

- Dorothy is not in Kansas anymore, because she is on the stage at The Little Theatre On The Square in The Wizard of Oz! Click your heels together and join Scarecrow, Tin Man, Lion, Dorothy and her little dog Toto, as they journey through the magical land of Oz to meet the Wizard and obtain their heart's desires while they watch out for the Wicked Witch of the West.
Based on the popular 1939 film of the same name, The Wizard of Oz is sure to bring a smile to the face of anyone who loved the movie as well as those who are being introduced to Dorothy and her friends for the first time. Classics songs like Somewhere Over The Rainbow, If I Only Had A Brain and We're Off To See The Wizard (Follow The Yellow Brick Road) will come to life in a new way when seen performed live!
Dorothy is played by Danielle Davila. Closing day is July 26.
Tickets for all of The Little Theatre On The Square Summer Season shows may be purchased by calling 217-728-7375 or purchased online at www.thelittletheatre.org. The professional not-for-profit theatre is located on the historic square in Sullivan, and has been producing quality professional theatre for all ages since 1957.